I was thrilled to lead an artmaking program at the Will and Ariel Durant Branch Library of the Los Angeles Public Library System to celebrate Women's History Month, specifically Women Artists!
Inspired by the artist Faith Ringgold's "Story Quilts", participants including children, adults and families, used a glorious melange of soft materials (well, there were some buttons…) to create their own textile hangings, tapestries of sorts, learning about five very special women artists in the process.
Faith Ringgold of New York City,  Yayoi Kusama of Japan,  Liza Lou of Los Angeles,  Frida Kahlo of Mexico, and  Georgia O'Keeffe of New Mexico were presented and discussed, and participants incorporated images of the artists and their work into their projects. The creative juxtaposition of materials and images was thrilling…and inspiring.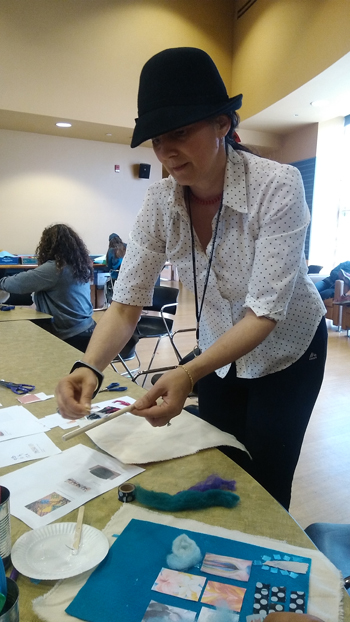 Children's Librarian Aida got into the act with Georgia O'Keeffe, one of her favorite artists.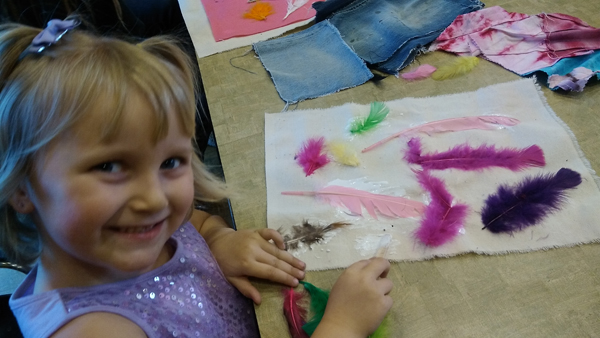 Feathers are fun!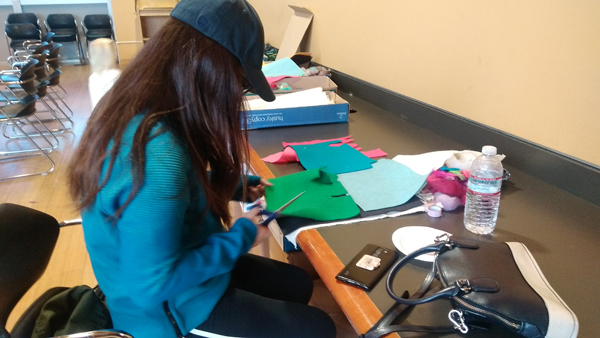 This maker ensconced herself at one end of the room and focussed intensively on the materials.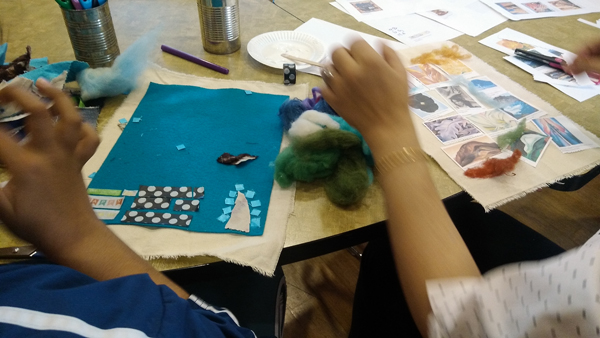 Devotion to detail…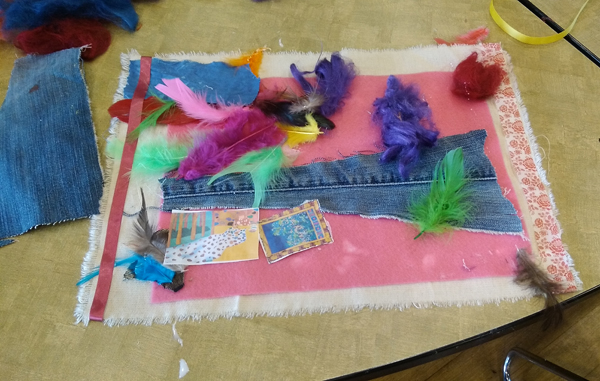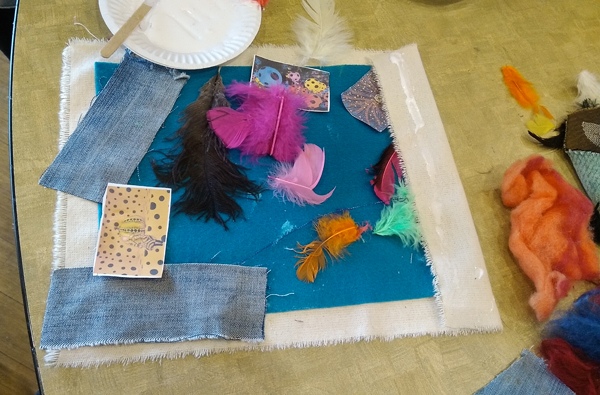 A glorious melange of felt, feathers, canvas and cloth…

Adding buttons.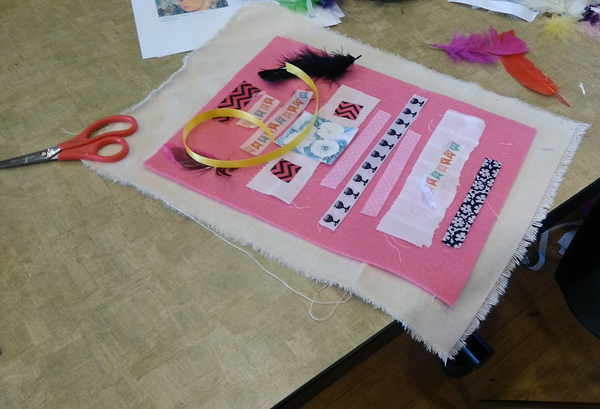 Laying out the components in an orderly fashion…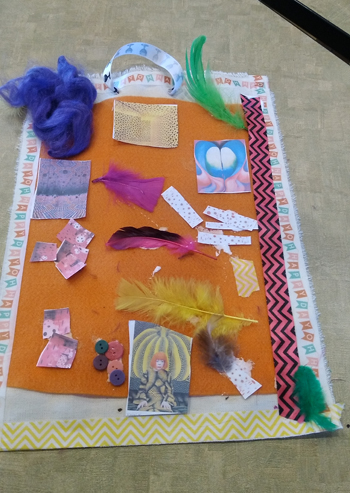 Creating borders framing the work.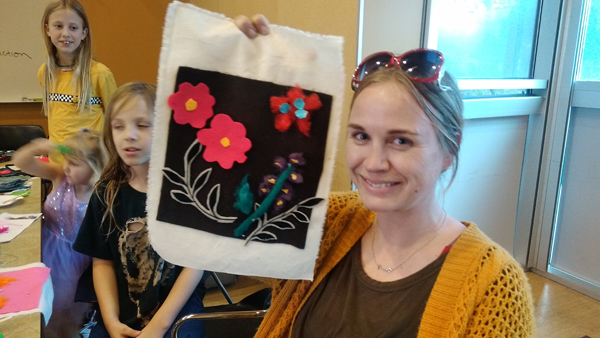 This Mom brings her two daughters to the program every week and enjoys creating with them. Talented…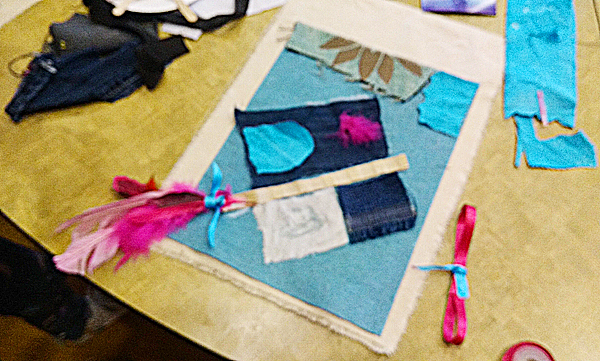 She created a butterfly!

He created the five elements!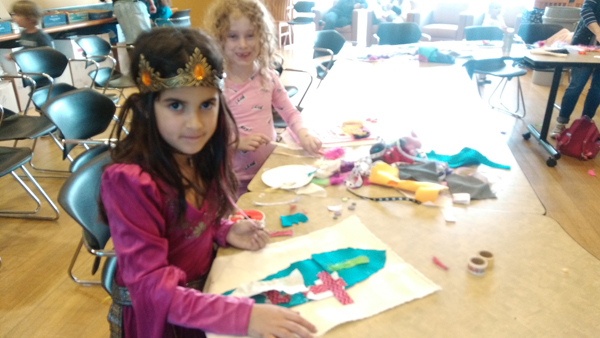 Serious little makers having fun. Did this little princess create her castle in her piece?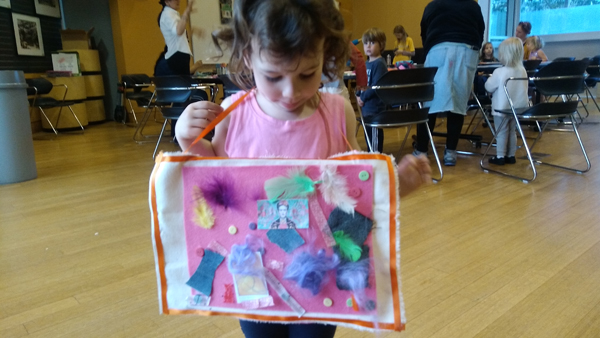 Wearable art!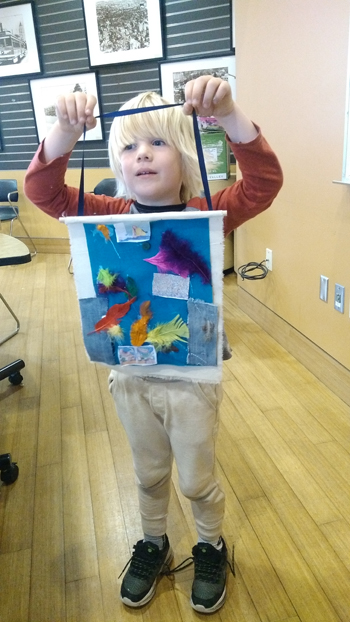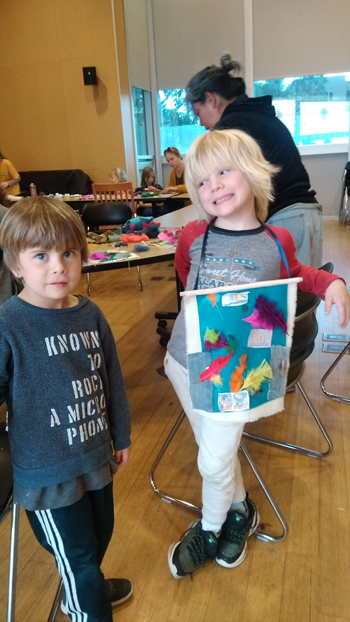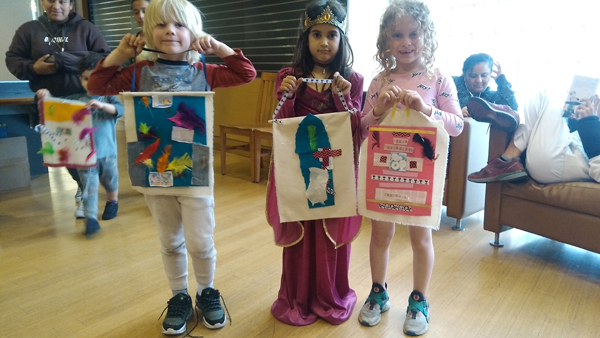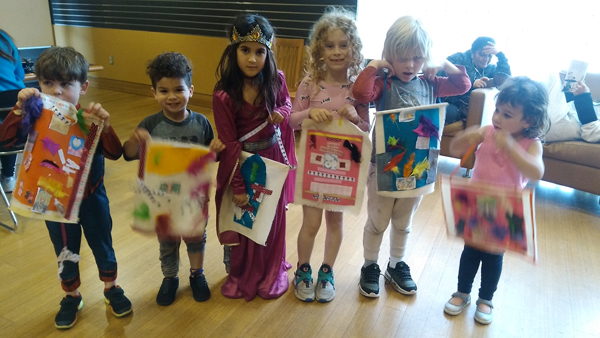 Joy.