It was a gift to be able to work with students every day for five weeks this past summer, and introduce them to the book arts as well as other media. As a teaching artist, we often only see students once a week, so to be able to watch them learn and grow on a daily basis was a thrill!
In our "Creating Unique Handmade Books" class, students aged 6-8 learned and created a variety of book structures while exploring all sorts of materials. They learned about folding, gluing, sewing, and book structures including accordion, single signature, flag book, and side binding.
At the end of our time together, parents were invited to celebrate their bookish achievements, and a good time was had by all!

We used a wide variety of materials to create our books, including all sorts of papers, ribbon, stickers, washi tapes, feathers, glues, drawing and writing tools and more!

The accordion or concertina fold is primary in many bookmaking structures. Students learned this process then applied it to several projects.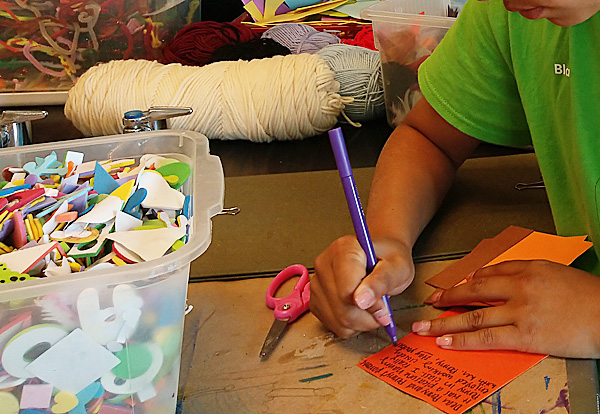 Our wonderful TA wrote personal notes to all the students!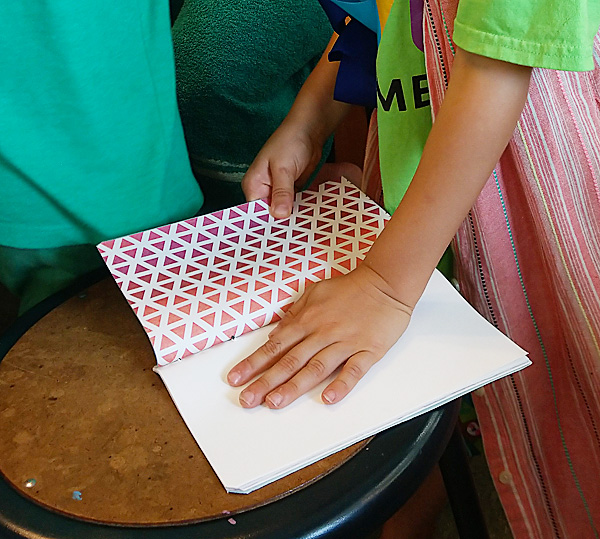 Single signature (a gathering of pages sewn together through the fold) structures were fun for the students to create, because they looked to them like "real" books.

We invited families to join us the second to last day of class to see all the students had created.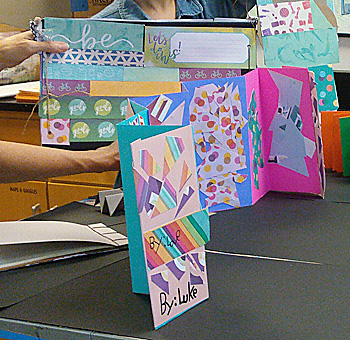 This student adores pattern and collage and had an impressive array of books featuring these by the end of our class session.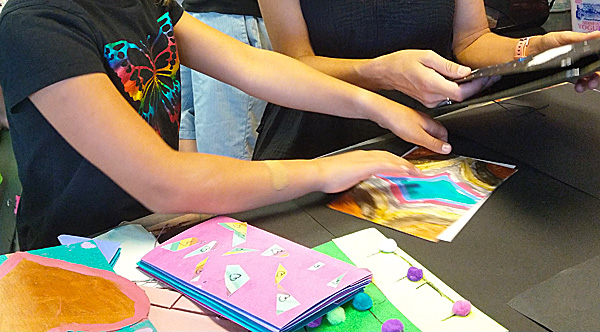 Mother and daughter peruse her handmade books together.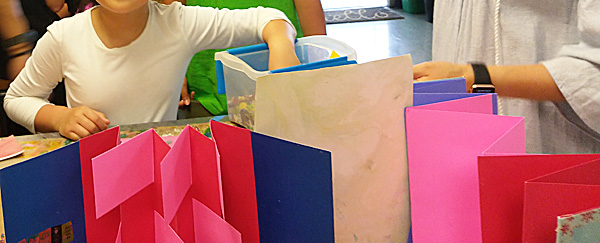 A young student shines as she shares her accordion-folded and flag books with her parents.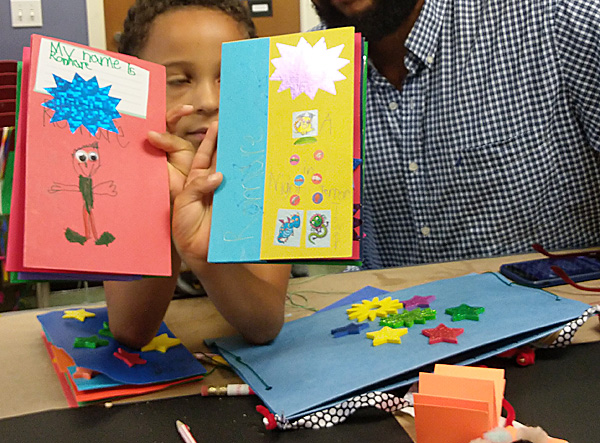 Sharing books with Dad…this student created so many books he made a second portfolio to hold them all!
It was hard to say goodbye after such storied adventures this summer, but it is my hope that these students will continue to exercise their imaginations as they make books and develop their skills and creativity.
They are well on their way!