In Resonant Residence (6)
I formally began Studio Residency at the Camera Obscura Art Lab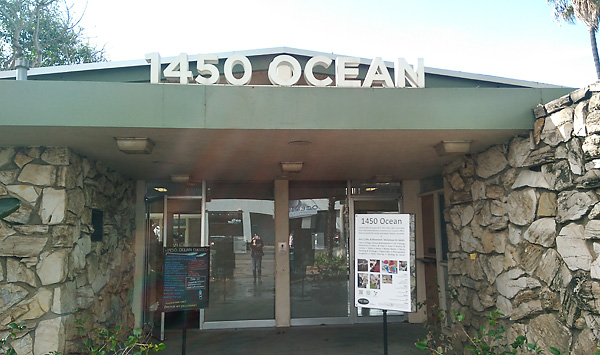 in Santa Monica Wednesday January 10th.  I share the sunlit space, located within the beautiful Mid-century building overlooking Palisades Park, Santa Monica Beach and the blue Pacific with textile artist and fellow Studio Artist-in-Residence Huong Nguyen.
"About the Art Lab and Camera Obscura
Step inside the Camera Obscura Art Lab and you'll find a welcoming space with fantastic views of Santa Monica Bay and the Pier. The Camera is located in a midcentury time capsule in Palisades Park between Broadway and Santa Monica Blvd on what was once the site of the Pacific Electric Railway's North Beach Station. Designed by noted architect Weldon J. Fulton (who's work can be found around town including the classic Camera Obscura sign and font, the Montana and Fairview branch libraries, and the former Zucky's building on Wilshire Blvd), the building's exterior features walls clad in chunky Palos Verdes stone, glass walls, sloping roofs, and projecting canopies and rafter beams. It was donated to the City of Santa Monica by Marcellus Joslyn in 1955."
The huge studio windows look out on palms, walkways and a huge assortment of passers by, strollers, park wanderers and beach combers. The Studio is a magical place to work.
Fourth Workshop, February 3, 2018:
Making the Fireworks Book, A whimsical pop-up book project, designed by UK Book Artist, Paul Johnson, who derived it from an Eastern European paper engineer, who was inspired by…you get the picture. We are links in the chain. A long chain, potentially, that folds up and then "explodes' open…like fireworks…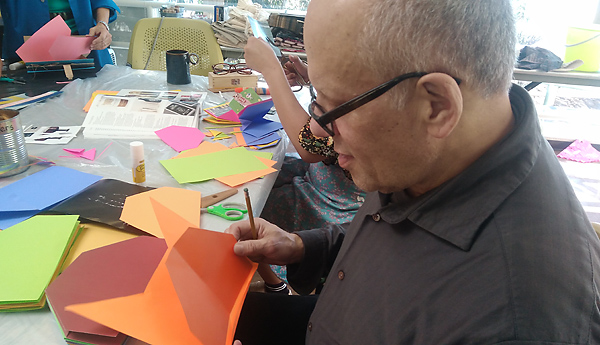 Folding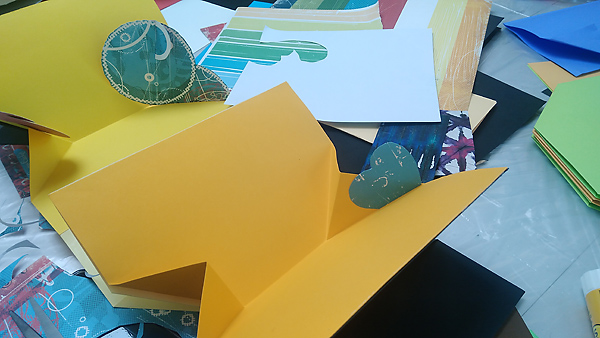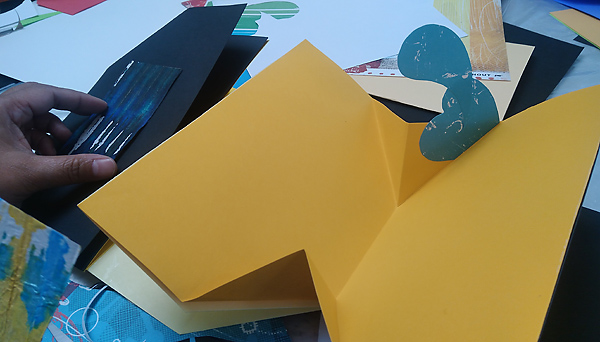 Adding pop-ups to the pop-up folds…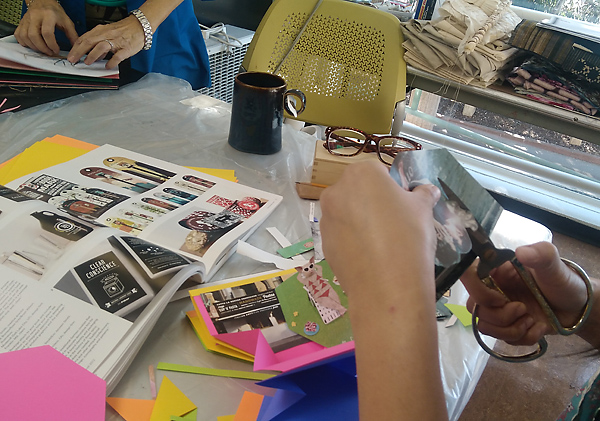 Cutting…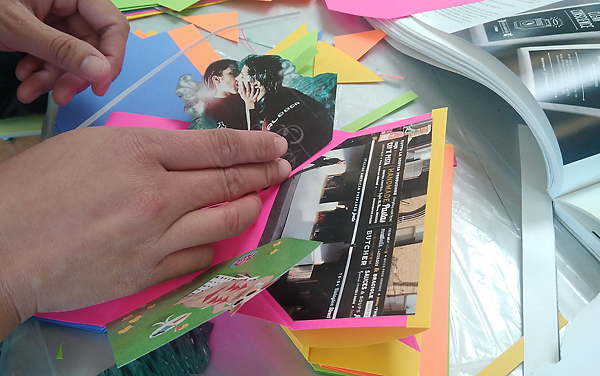 and pasting…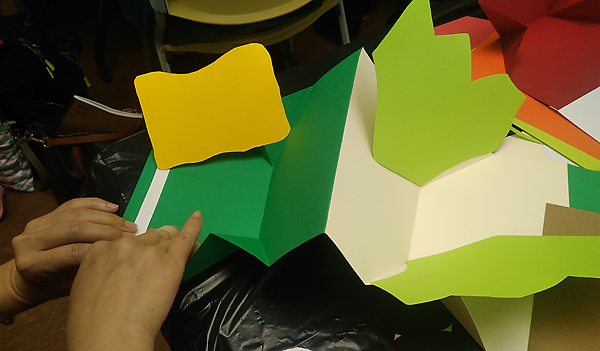 Adding the "wings" (pop-ups folding out, and in…
Color and pattern…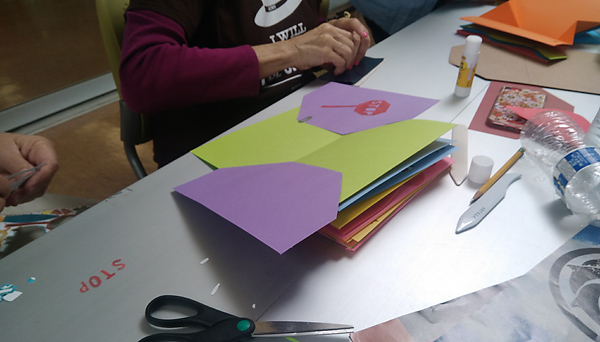 "s-t-o-p???"…No- keep going!
Putting it all together.