Inaugural workshop at the Granada Hills Branch Library of the LAPL, kicking off my artist residency there:  "We Write the Book", supported by the Department of Cultural Affairs of the City of Los Angeles.
For the Summer Reading Theme:  "Reading Takes You Anywhere!"  participants created a Travel Journal…an accordion book with pockets and sewn in pages.
Here are some of the results.
TBC in the next post…"Reading Takes You Anywhere! (2)".

Washi love.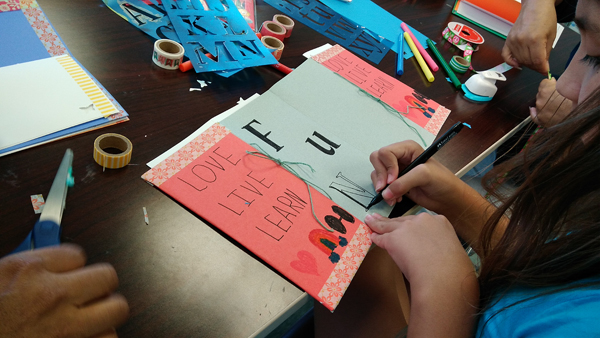 Working on the covers.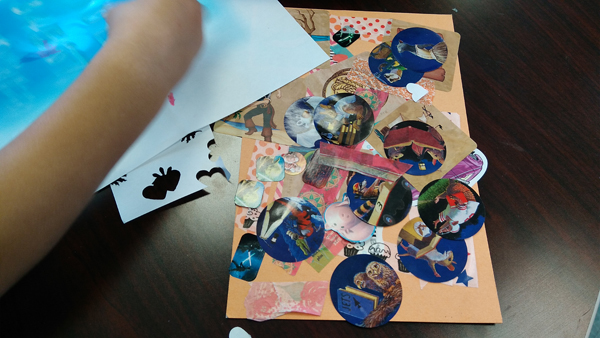 Stuck on stickers!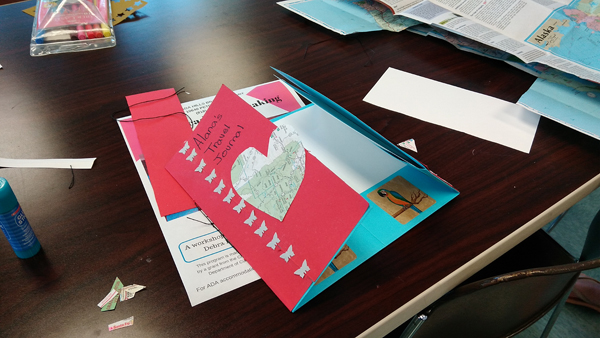 "Mom's Travel Journal"…an elegant use of decorative butterflies, maps, birds and color. This Mom is headed soon to Australia…and hopefully, her Travel Journal will come in handy.
Bon voyage!
Up next….the book makers behind (or in front of) the books.
Stay tuned!
Elegance…