I have been honored to work with a wonderful group of "older adults" at the Craft Contemporary Museum in Los Angeles, offering a series of workshops teaching bookmaking techniques, and providing a forum for creativity, imagination, sharing and story.
The remainder of our series, "Crafting Our Stories By Hand", supported by the

Aroha Philanthropies

, has had to be postponed due Covid-19.
Therefore, I have started an email newsletter to keep our community going, offering tips, images and sharing the work these makers are doing at home while "sheltering in place".
Sharing these newsletters as a blog post makes their contents available for any and all. It inspiring to see what these makers have done and are doing during these crazy times.
And now, on to one of our very productive student/artist/bookmakers SANDRA!
She says…."I purchased this book online — it presents projects that mostly use folding vs. sewing."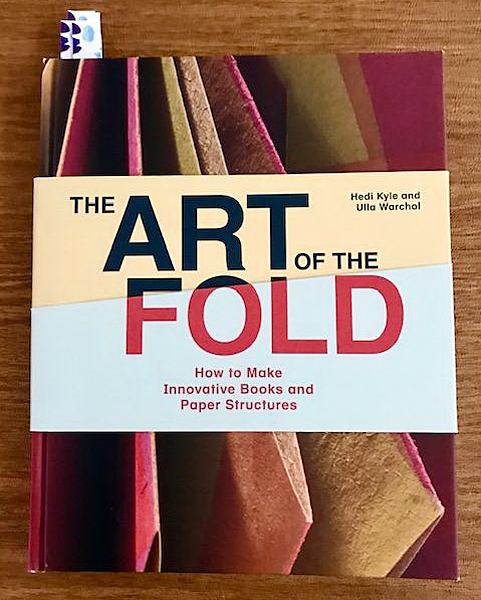 This is a book by book artist Hedi Kyle, who invented the fun flag book structure we did in our class, and her daughter Ulla Warchol.
I happen to know this book can be found through the Los Angeles County Library System!
Sandra created two fabulous books this week, apparently inspired by her exploration of "The Art of the Fold
"!
She says,
"So for my eye chart book I tried their interlocking loop book. A relative of the flag book but using one piece of paper to create the loops (not separate flags)."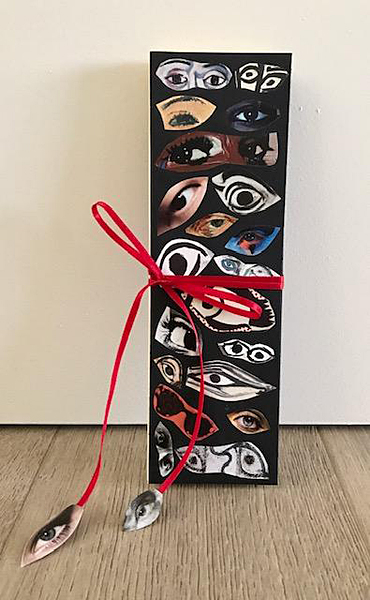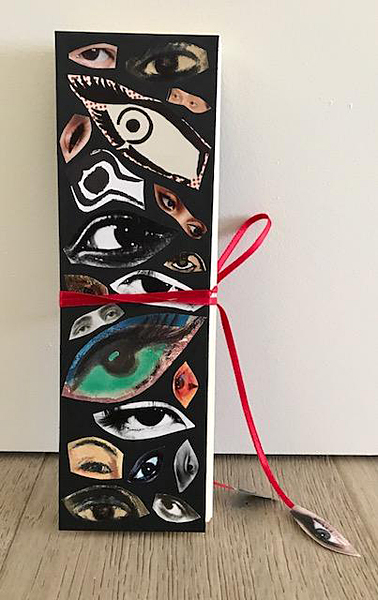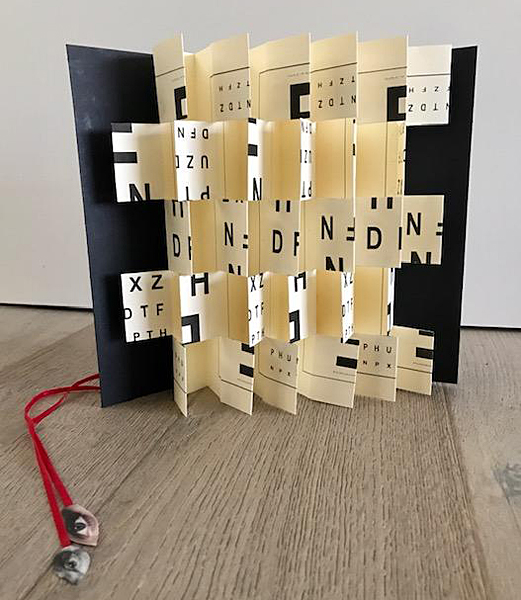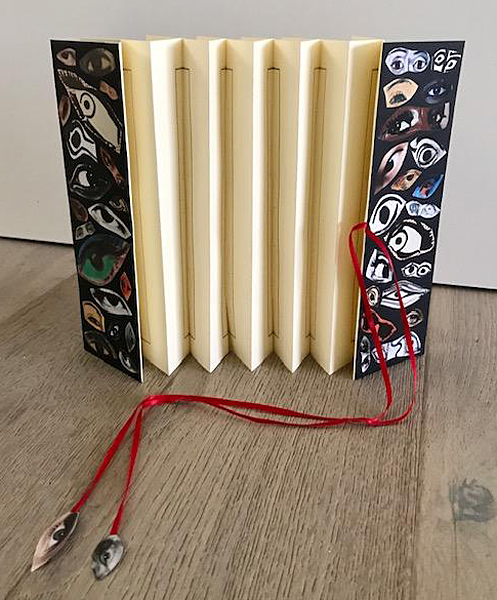 So creative…the use of the eye charts and images of the eyes themselves!
Sandra continues, "For my second book I returned to your flag book project using cut-up postcards as the flags. Still love this structure!"