Story Time: BedTime Story I
I am repeating a bit in this post, lingering in my Studio Residency and show of work at Camera Obscura Art Lab at 1450 Ocean in Santa Monica.
I showed a work titled "BedTime Story I", featuring, or shall I say employing tiny masks; faces of clay, made by my Mother, the ceramicist  Judy Disman.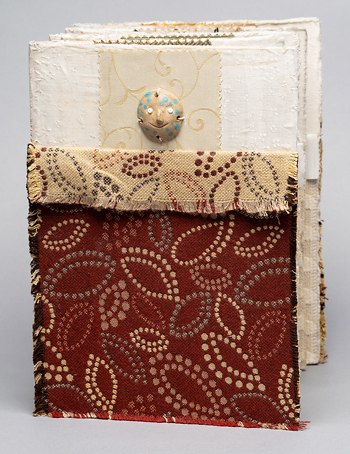 My Mom had made these tiny faces of clay expressly for me to use in and on my artists' books, even making tiny holes in them so they could be sewed  into and onto the book structures and become integral to them.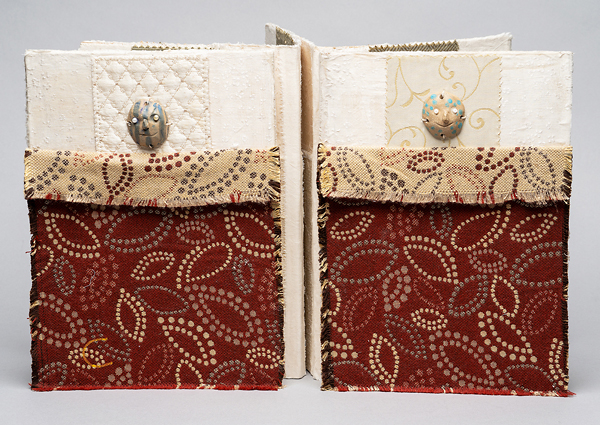 The faces were a natural for a piece about "bed",  and made the book into a more literal narrative then I had originally intended. I work fairly abstractly, though still in a loose book format, and the addition of representational elements changed the feeling of the piece. It could then be "read" more literally.
The faces even became interactive, with two of them contemplating each other.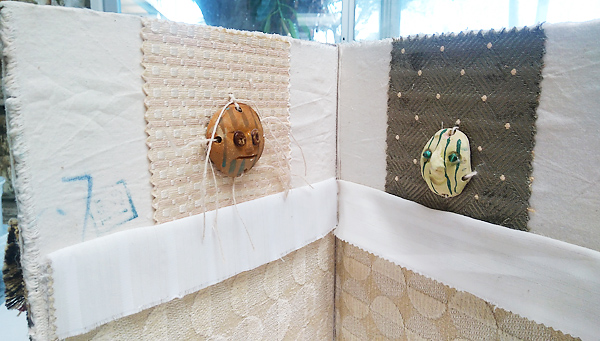 Others became sentinels, gazing benevolently out from their "beds".
Far from creating an image of sleep, the faces express the experience of being wide awake, perhaps listening to, creating, or becoming a story. A bed time story.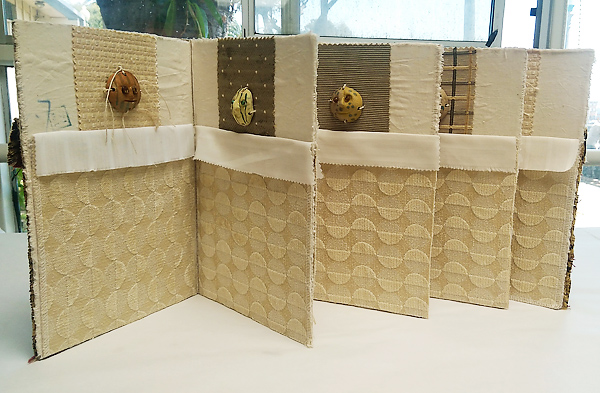 The faces become the actors in the story, played out through the pages of the book. Each viewer will read the story in their own way, and reach their own conclusions about it.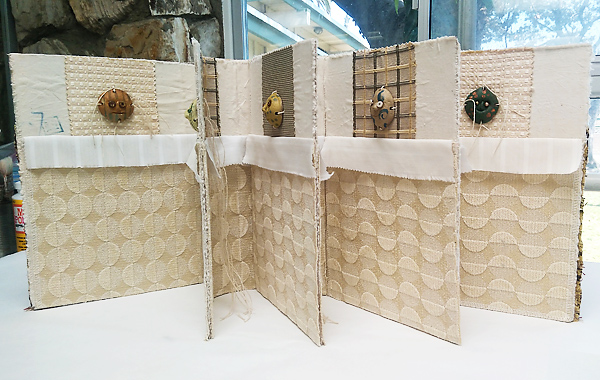 We may wonder what the beings or characters expressed or indicated by the faces are thinking, and if they are having sleepless nights. Perhaps they are worried under their smiling visages. Perhaps they are presenting to us a mask, and there are dreams and roiling emotions, even nightmares, underneath.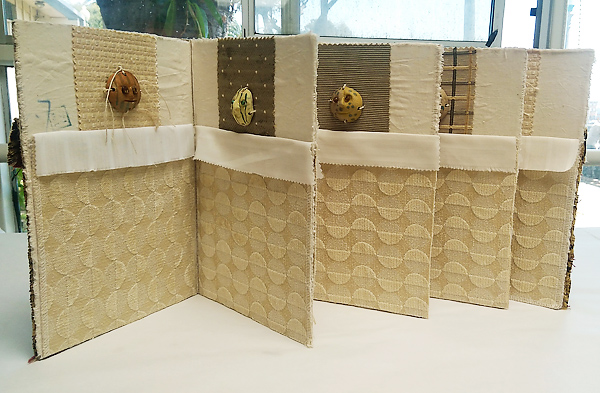 Perhaps formal, textural,  decorative, haptic or totemic qualities of the work will prevail for some. In any event, BedTime Story I was a pleasure to make.
Again, Mom, thank you for the collaboration, and for creating these tiny pieces for me.
It was great to work with you. Sweet dreams.