It was with  tenderness mixed with pride and appreciation that I DISMAN-tled my solo show, "I Can't I Won't I Will I Do " which ran from late January to late March 2023, in the ReflectSpace Gallery in the Glendale Central Library, curated by the inimitable duo, Anahid and Ara Oshagan.

Thank you Tony, for your assistance, climbing those ladders, and using those tools!

A bit of fun with Tina Demirdjian of Poetry Consults.
Thank you Tina for the support on all fronts!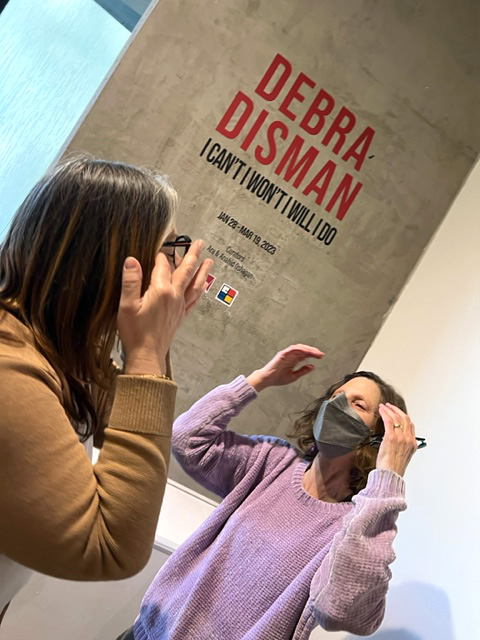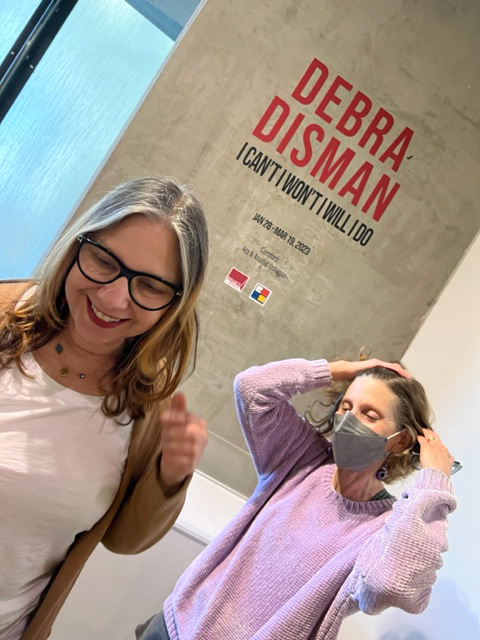 It takes a village…the completion of a job well done! With the incomparable Anahid Oshagan, co-curator of ReflectSpace, and Tina Demirdjian of Poetry Consults.


Posing with the Glendale Gals: Tina and Anahid…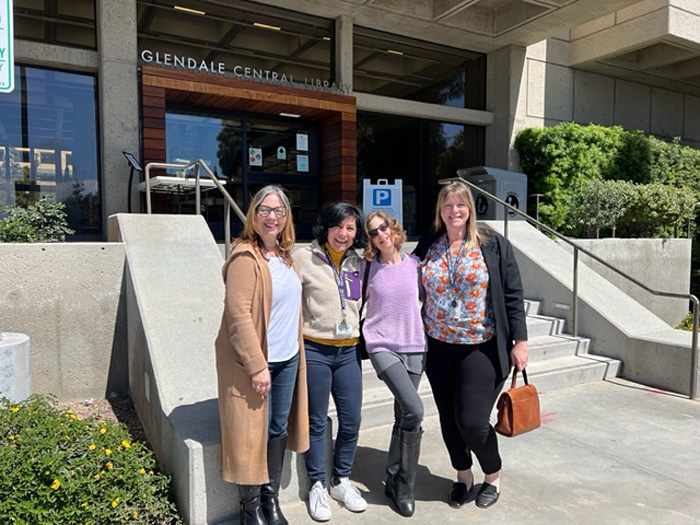 and with the marvelous Maryl Fleisher, Marketing Program Supervisor at Glendale Library, Arts & Culture.
A dream I did  not even know I had…fulfilled.
Thank you…appreciation, and gratitude.