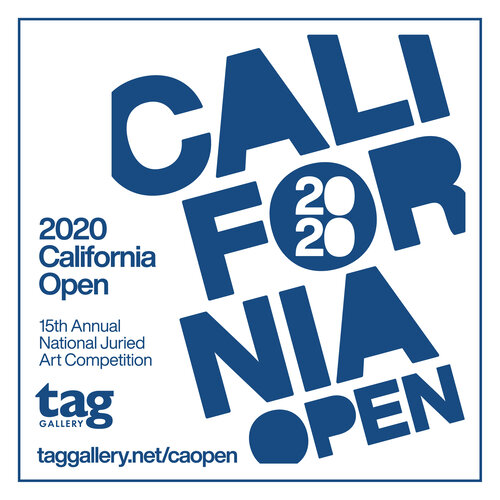 I am thrilled to be part of the
2020 CALIFORNIA OPEN
at TAG Gallery.
For the 2020 California Open Exhibition  juror Kate Mothes selected 101 unique objects of fine art from 99 artists.
Nearly 1,000 entries were submitted to the artist call.
The 2020 California Open displays at TAG in all of the downstairs galleries from September 9 — October 1. Fine art viewings are available by appointment only until Stay Home orders are lifted for Los Angeles. Please call or email the gallery for more information.
Kate Mothes, juror, "is founder and curator of Young Space and Co-founder/Editor of Dovetail Magazine. Young Space (yngspc) is an independent, itinerant, online-offline contemporary art platform emphasizing early career and emerging artists. Dovetail Magazine is an independent online + print contemporary arts publication that positions contemporary visual art in dialogue with design, architecture, photography, travel, and global visual culture. Mothes earned a Bachelors in Art History from the University of Wisconsin – Madison, and a Masters in the History of Art, Theory and Display from Edinburgh College of Art at the University of Edinburgh. She is currently based in the Upper Midwest."
I am showing "FALLING", 2019, 7 x 24.5 x 10.5", mixed media (Book board, hemp cord, watercolor paper, mulberry paper)