An initiative of the Los Angeles Count Department of Mental Health, Why We Rise LA took place in May 2021, supporting hundreds of Community Arts & Culture Projects which took place across all Los Angeles County neighborhoods, in partnership with more than 100 community groups, artists, grassroots leaders, healers and other LA County Departments. These projects and collaborations included mural making, ancestral healing workshops, a Countywide public literary art project, a Countywide chalk art program and more to celebrate the remarkable resources and communities in LA County and used arts-based strategies for healing and wellbeing.
I was honored to teach a workshop as part of Why We Rise LA 2021 in coordination with 18th Street Art Center's Arts Learning Lab @ Home: called: Bookmaking with Self-Compassion. See the workshop HERE!  Nearly 70 online participants learned to create the "Flower Fold" book structure, then added embellishment, images, and words expressing their experience of the pandemic, where they are at now, what they learned, what they wanted to share, their hopes, wishes, dreams, cares , fears, realizations, trauma, expressing the full gamut of human emotions.
The range of words submitted was wide-ranging, thought-provoking and evocative….including opposite emotions and experiences and bits of truth-telling, realizations and wisdom participants seemed eager to pass on to others in other words, humanness in its multiplicity.  How to put it all together?
I took the words generated by this workshop, and requested from the community at large, and stitched them into an Artists' Book I made as a community collaboration, entitled, "Unfolding Possibilities".  ("Unfolding Possibilities – Possibilities Unfolding"). 
Jeny Amaya of 18th Street Arts Center created a video sharing about the workshop and the making of "Unfolding Possibilities" and it was screened at
LEFT/RIGHT/HERE: An Outdoor Art Experience
a one-night only interactive outdoor and indoor art experience as part of the exhibition Recovery Justice: Being Well. 
on
July 10, 2021 @ 7:30 pm
 – 
9:30 pm.
Here are some stills from that screening. Such a wonderful experience!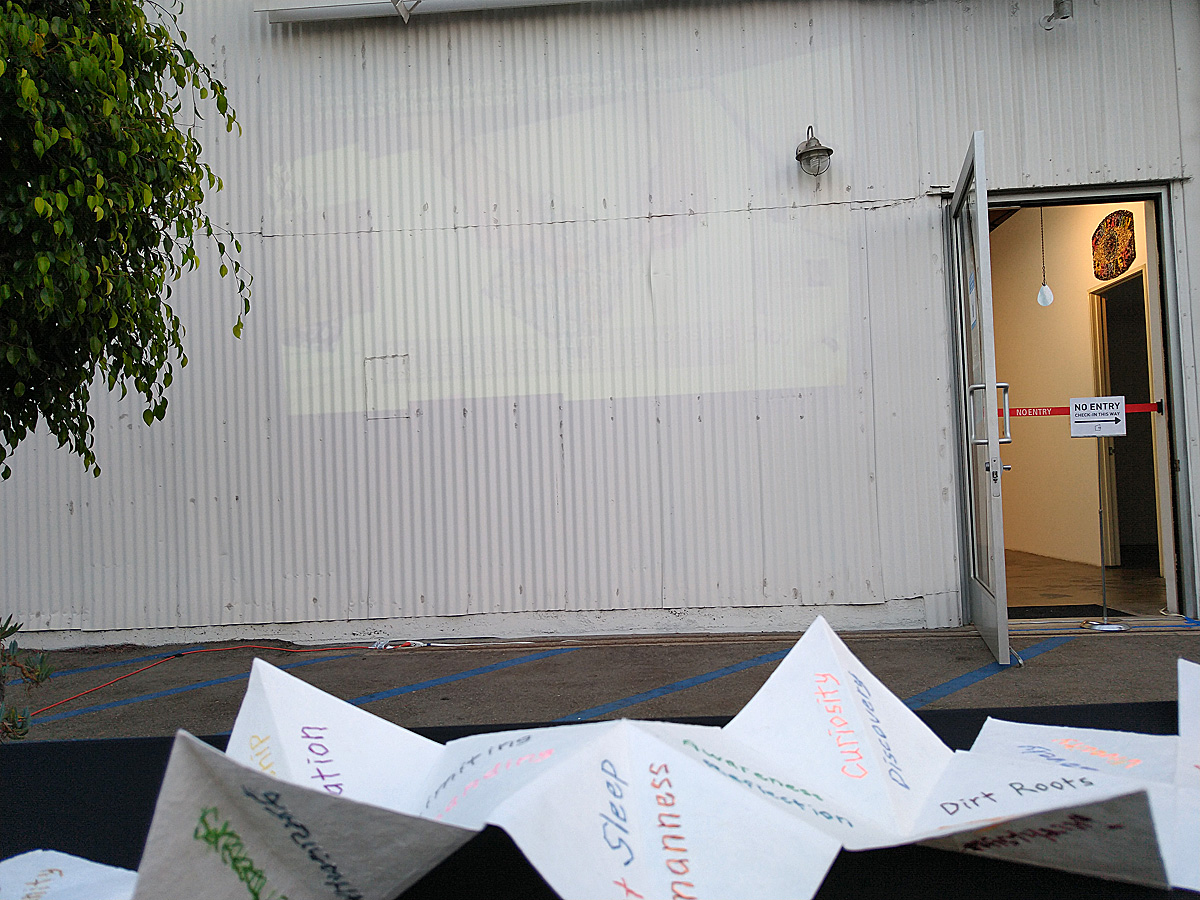 Screened on the side of the Santa Monica Airport Hanger housing the 18th Street Art Center's Airport Campus, the video came to life as the skies darkened. "Unfolding Possibilities" the artists' book, was also on view.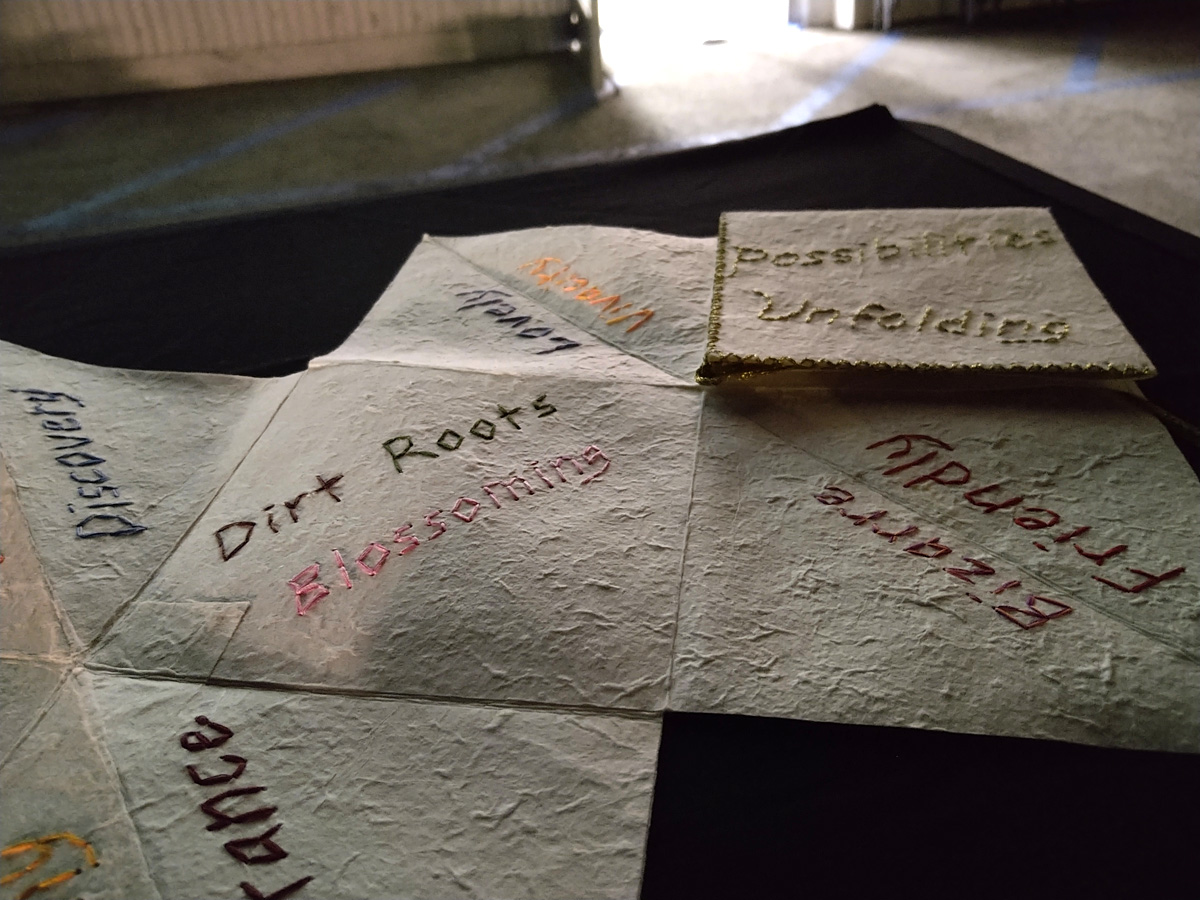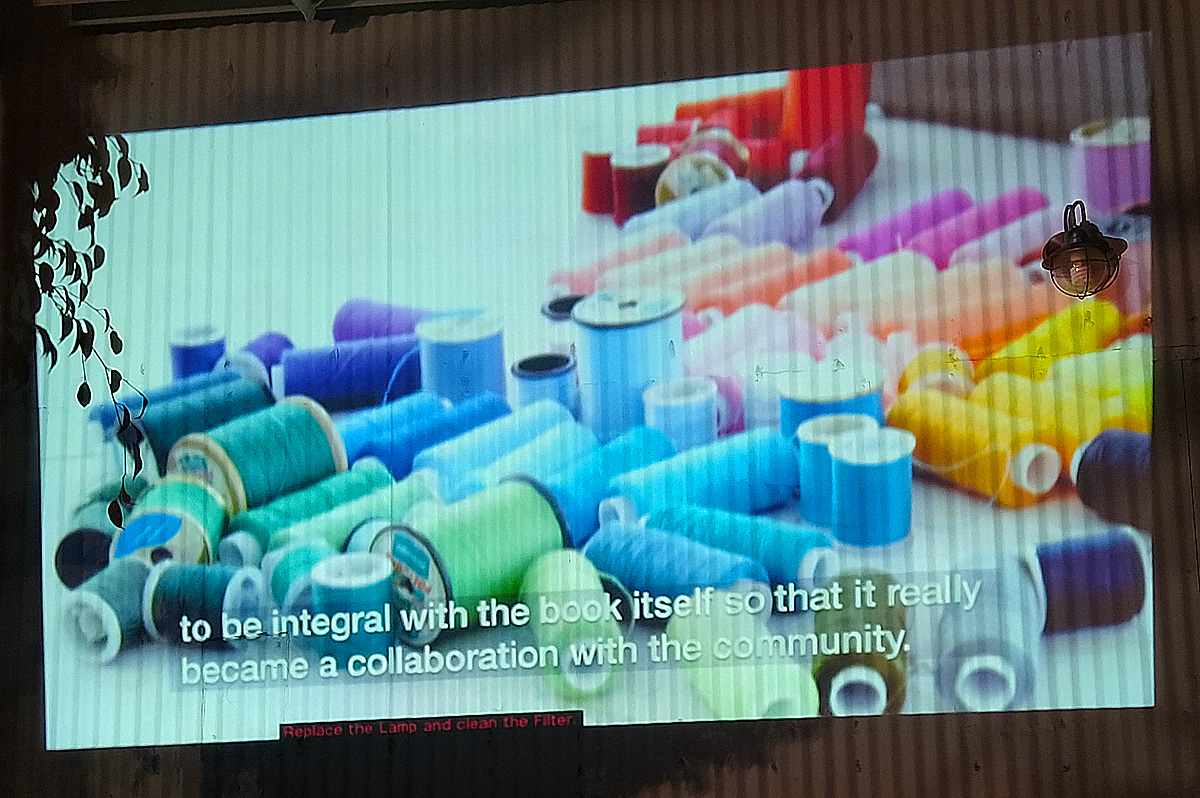 A multitude of threads were used to stitch the words into the book.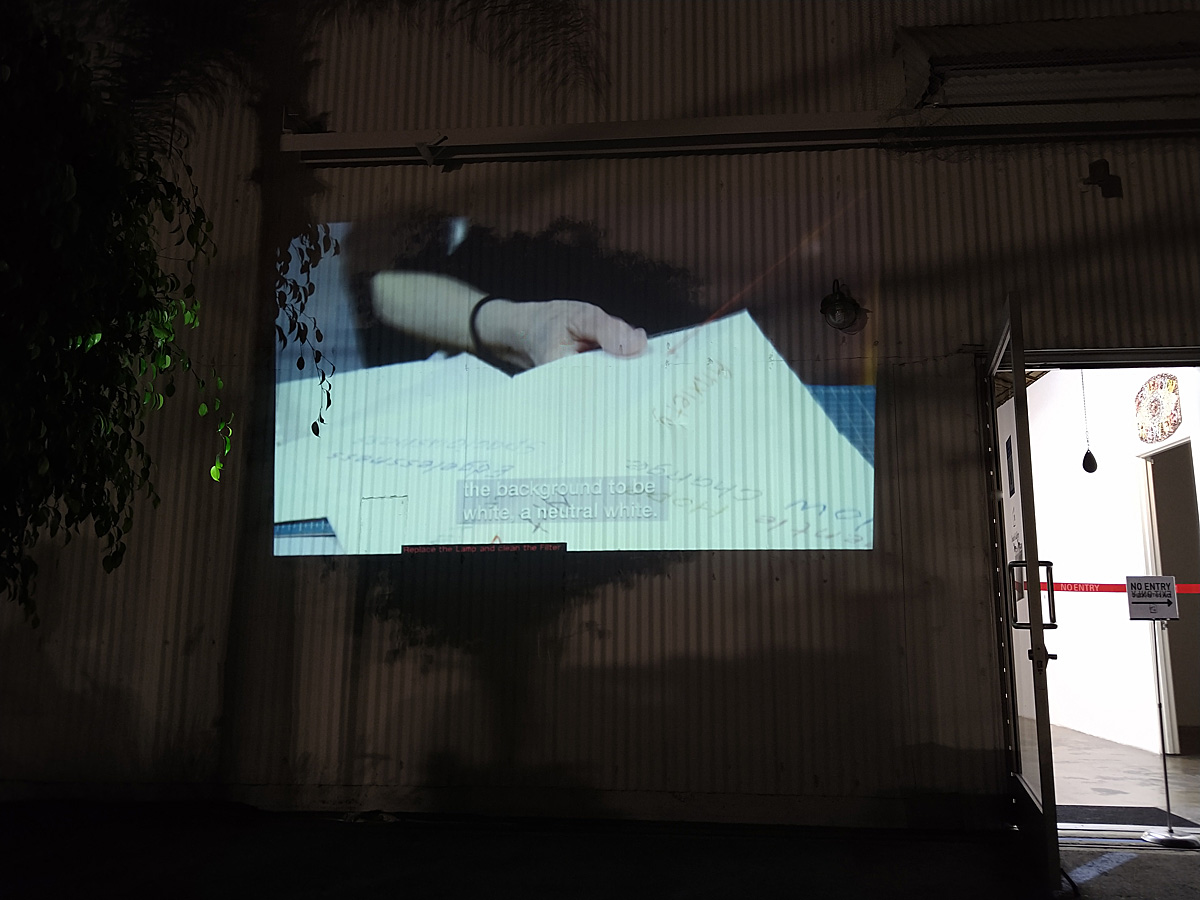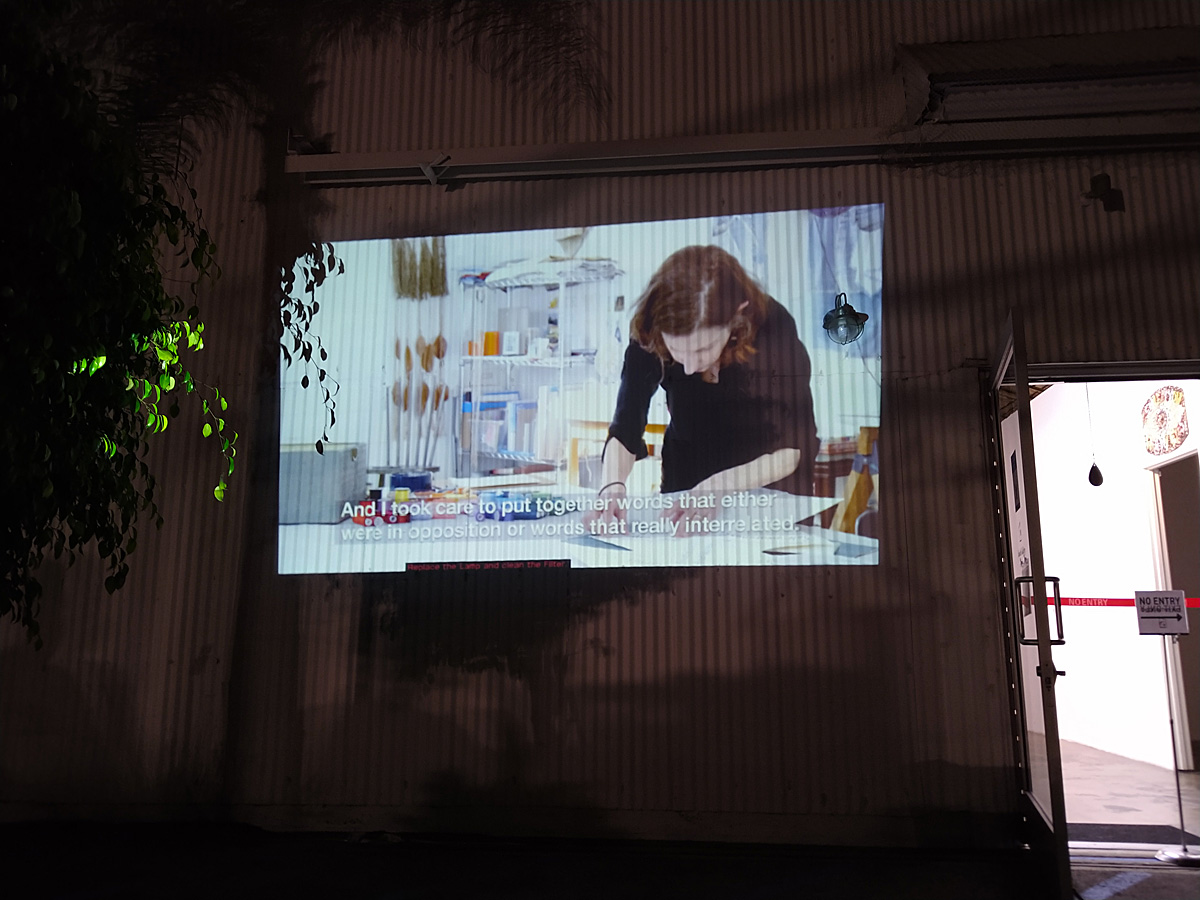 Jeny did a beautiful job of documenting the process of creating the book,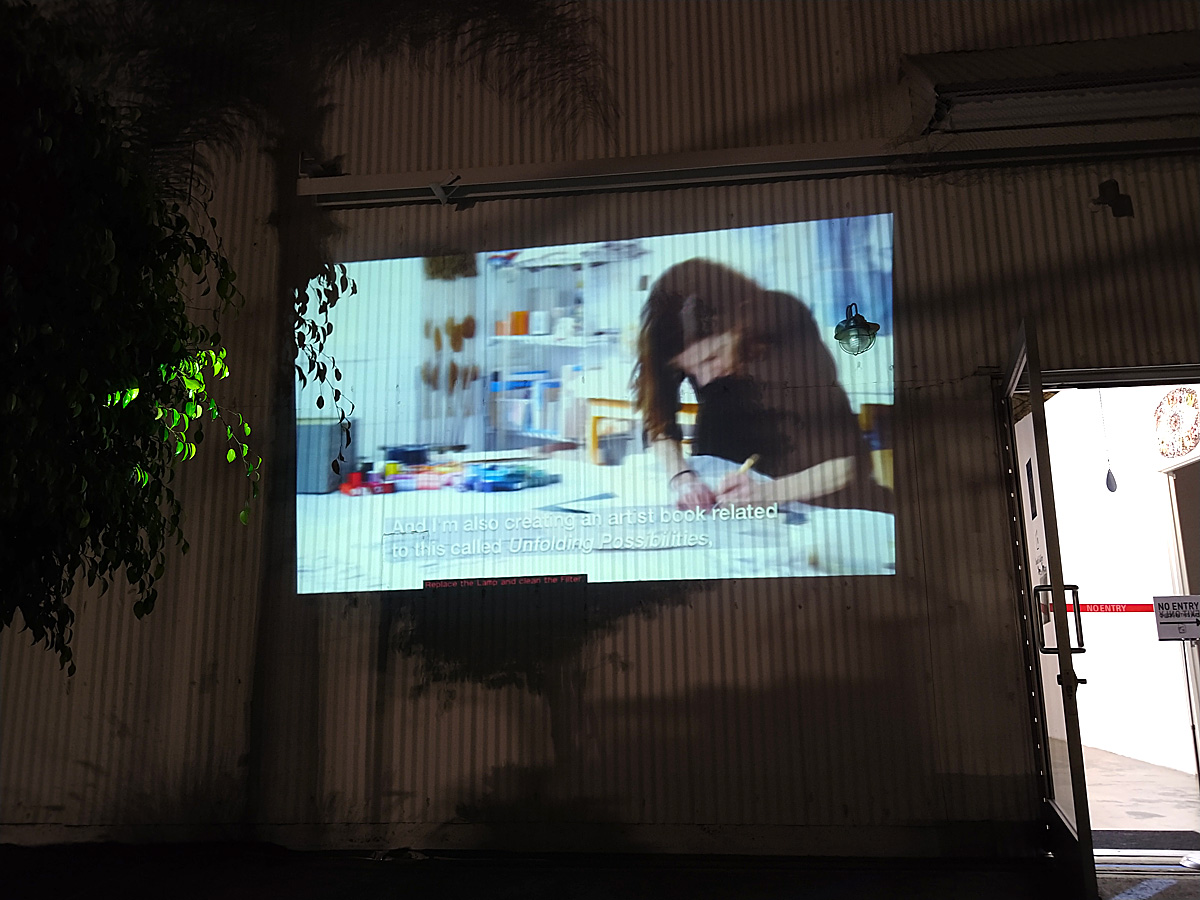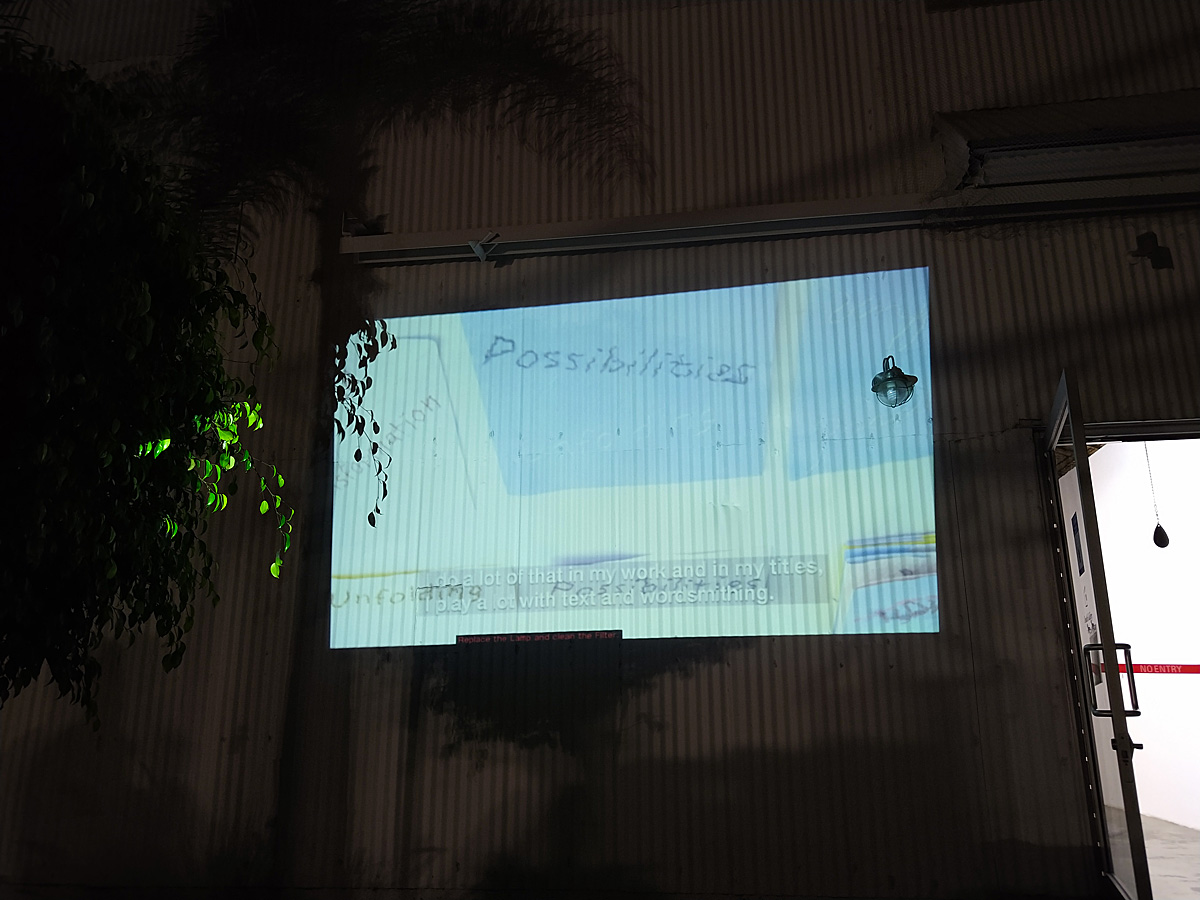 highlighting the idea of possibility,

and capturing how the flower fold book structure was created.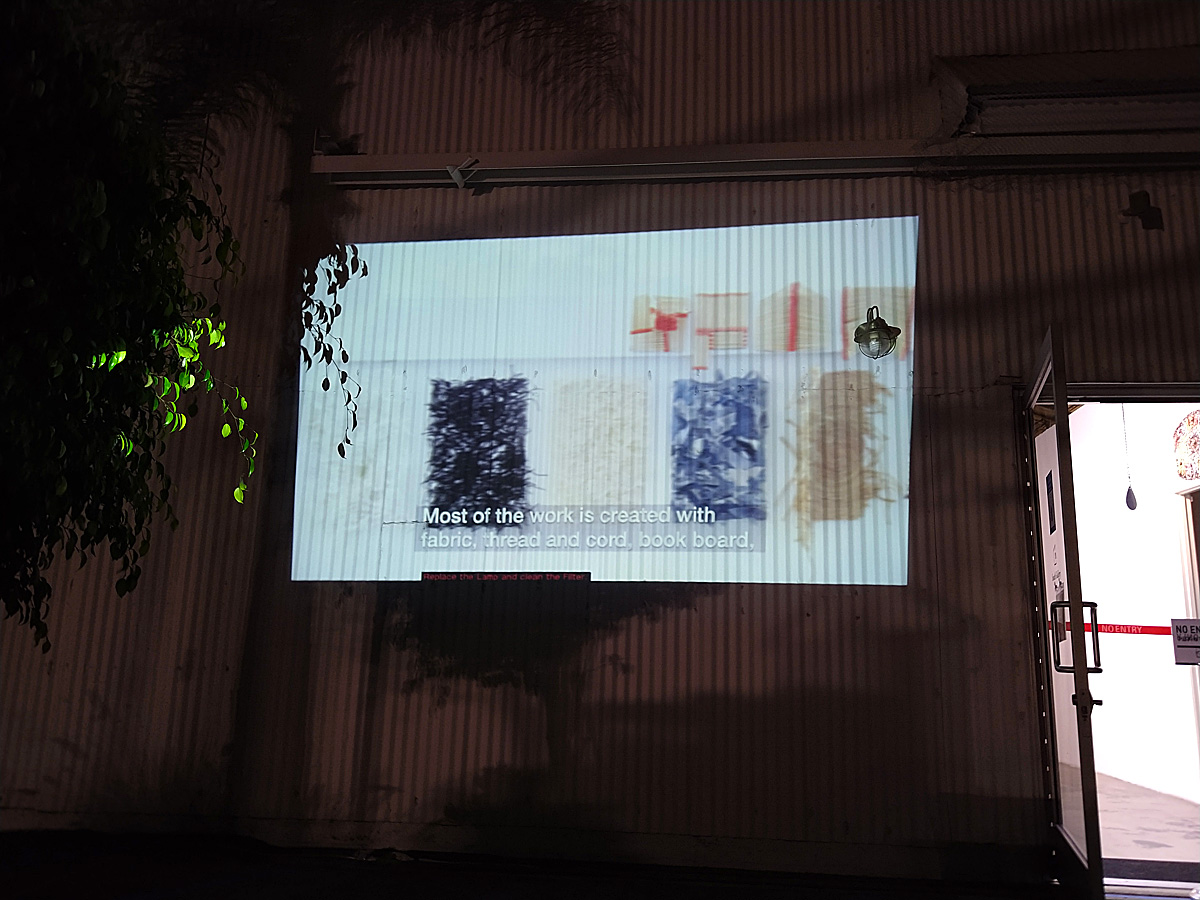 She showed my 18th Street Arts Center studio,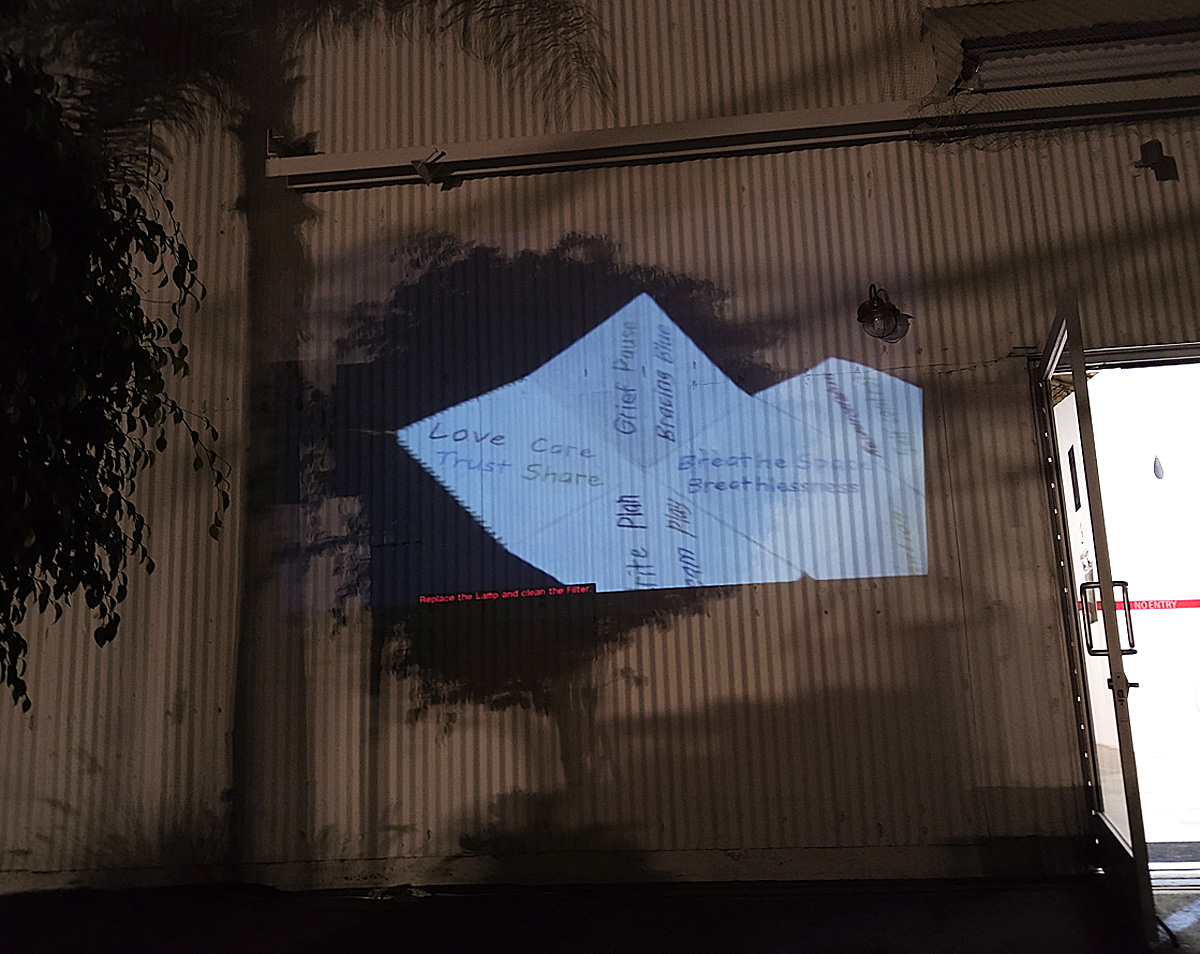 and the book as a whole, possibilities unfolding.
Always, Possibilities.