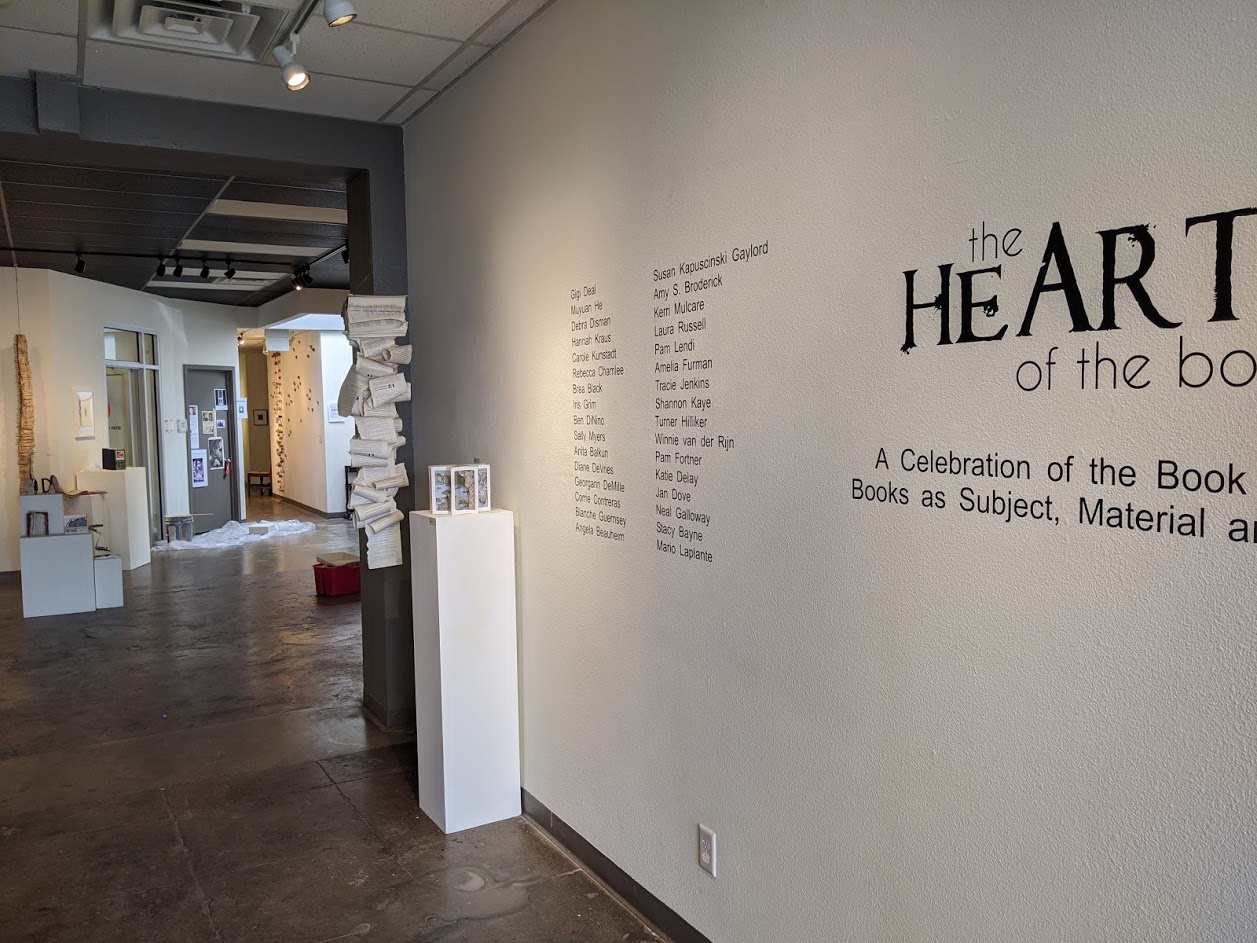 I have been honored to participate in The HeART of the Book, A national  book arts show presented by the Loveland Artists Collective, which crossed paths with the Covid 19 Pandemic, and was held in South Gallery at Artworks in downtown Loveland, CO, from February 14th – March 28th, 2020.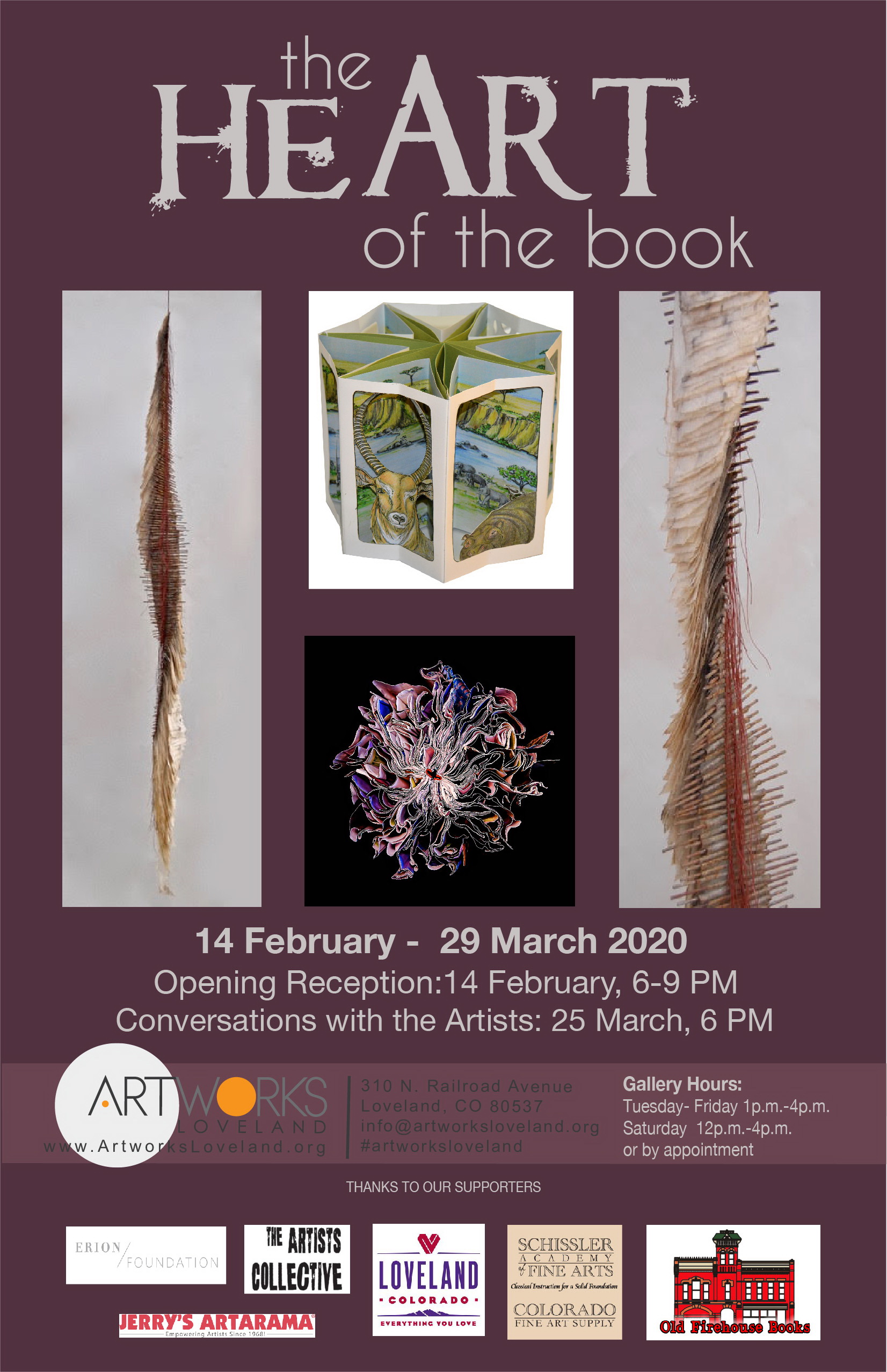 "The book has long been treasured as a literary work of art, but it is often forgotten in the realm of visual art.   Book arts have been around as long as humanity has been writing and reading, but within the last couple of decades, the book arts have become increasingly diverse and innovative.     The Loveland Artists Collective has been invited to show this group exhibition at Artworks, which is the largest Studio Artist Community in Northern Colorado dedicated to advancing the contemporary arts and visual artists.
The exhibited works spanned a wide range of forms, structures and materials.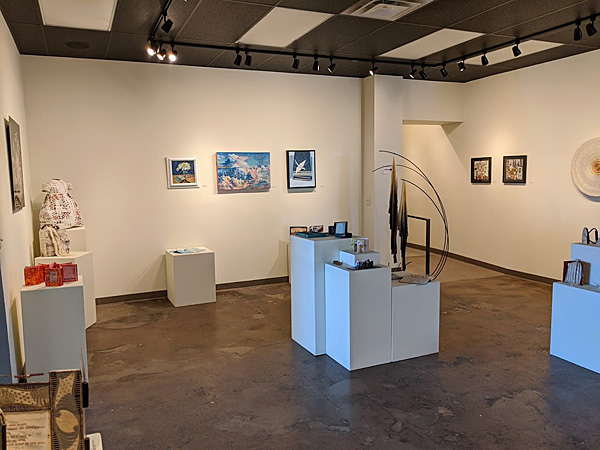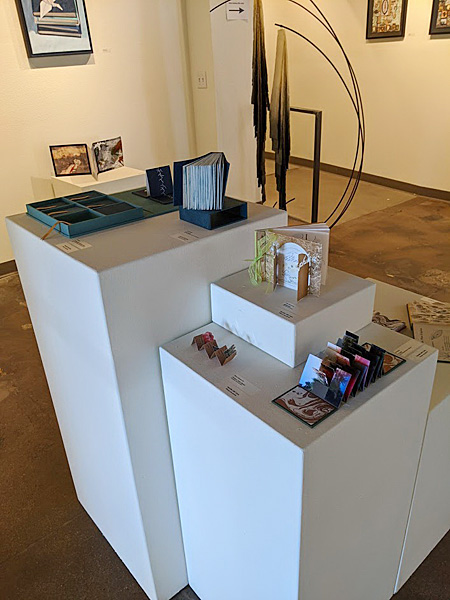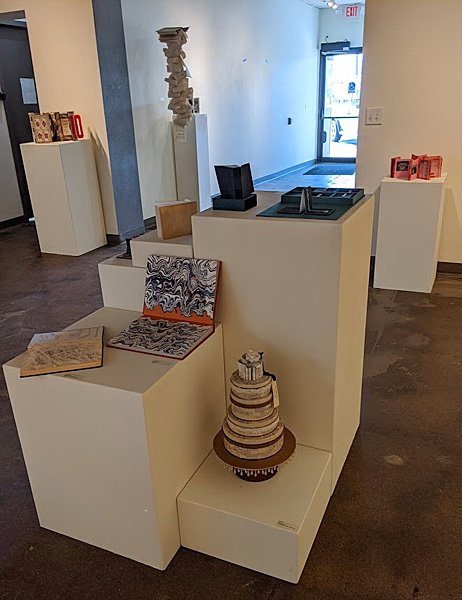 My work, "Burning Bush" is in the photo above on pedestal, and  below: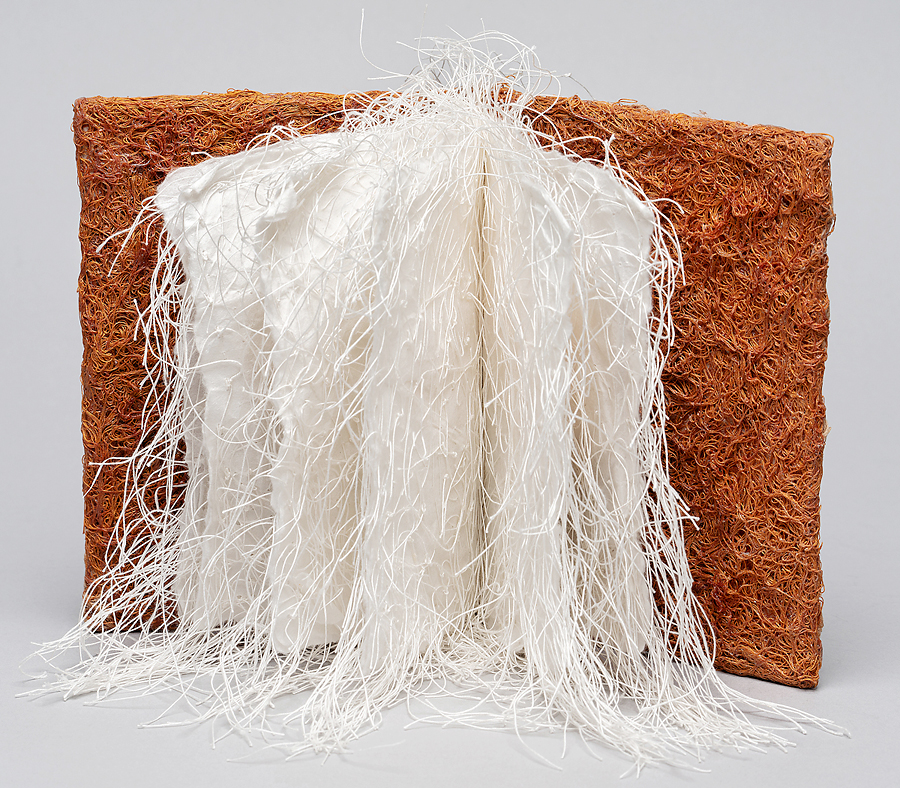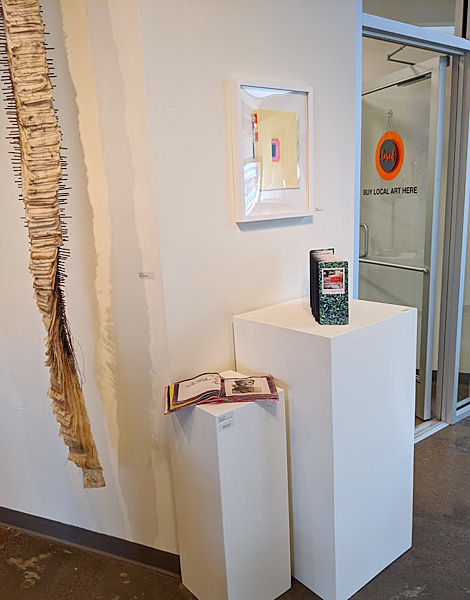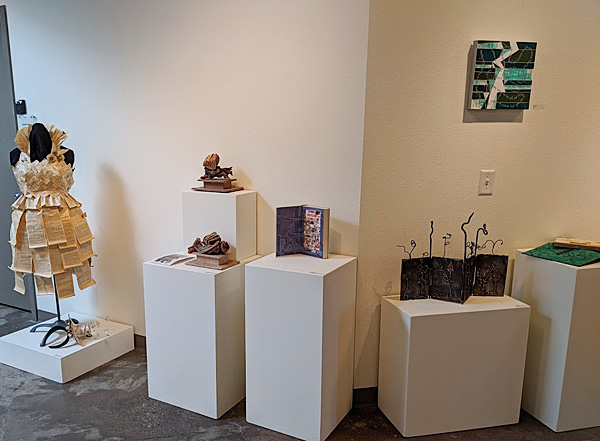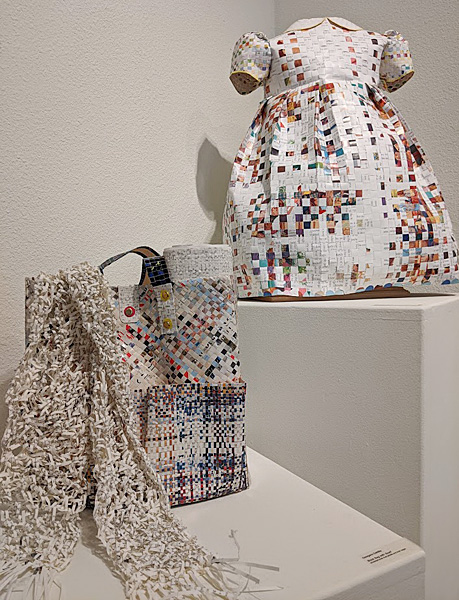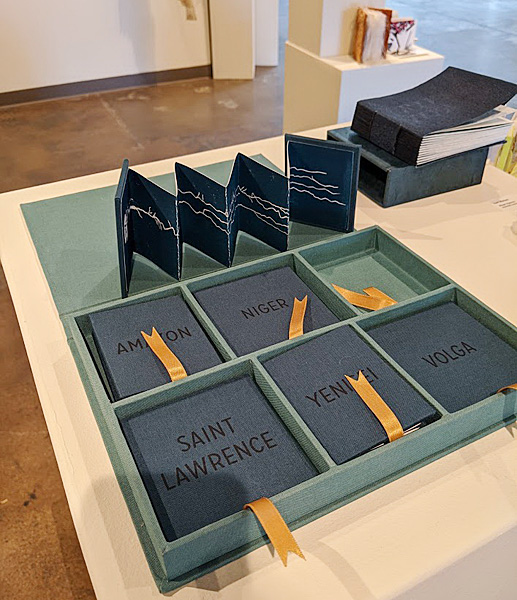 A show to remember.
Wish I could have seen it, but we can, here.
Gratitudes!