It has been exciting to lead programs at the Granada Hills Branch Library of the LAPL, as part of  my Artist Residency there:  "We Write the Book", supported by the Los Angeles Department of Cultural Affairs.
In honor of Women's History Month, I led a workshop on how to create mini "matchbox books".  Open to the whole community, participants included families, seniors, children, adults and youth.  Participants used actual matchboxes as the container or "cover of their books, and folded accordion pages to place inside them. I had appropriately-sized images of the work of five amazing women artists, who the makers learned about, and used in and on their pieces.
Faith Ringgold of New York City,  Yayoi Kusama of Japan,  Liza Lou    of Los Angeles,  Frida Kahlo   of Mexico, and  Georgia O'Keeffe of New Mexico were featured, nd participants incorporated images of their work and the artists themselves into their projects, hopefully learning about them and being inspired in the process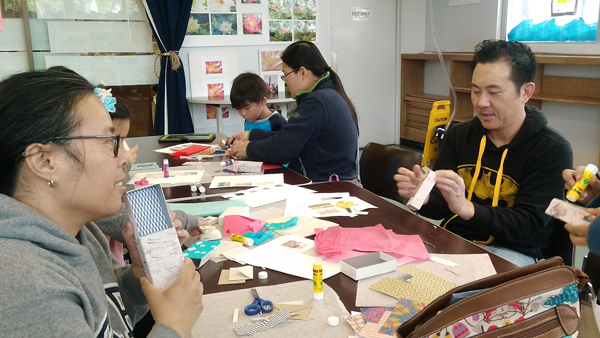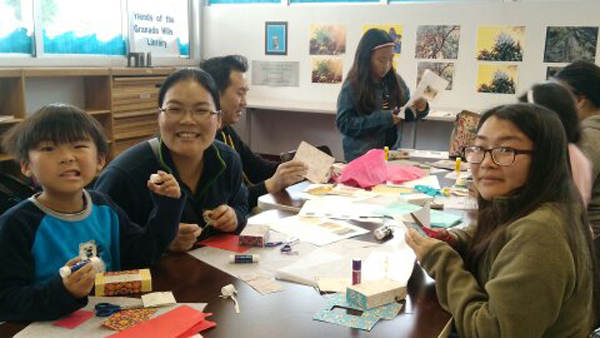 Families work together.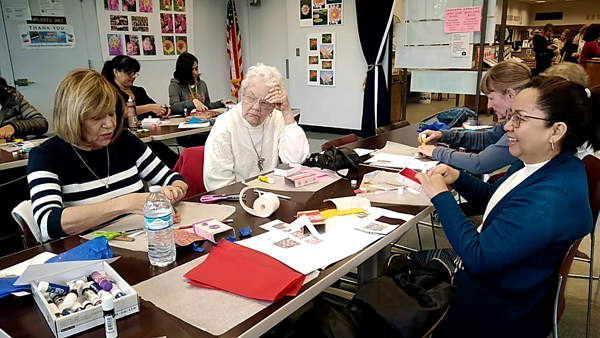 Honored members of the Friends of the Library joined us.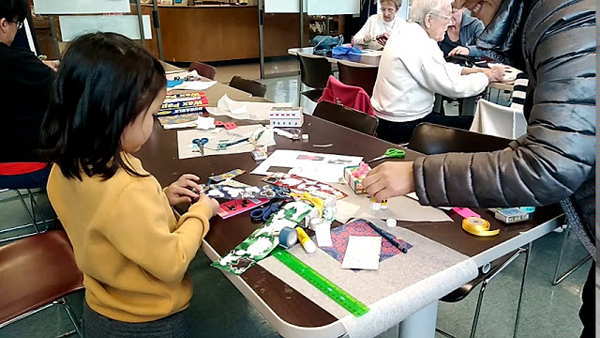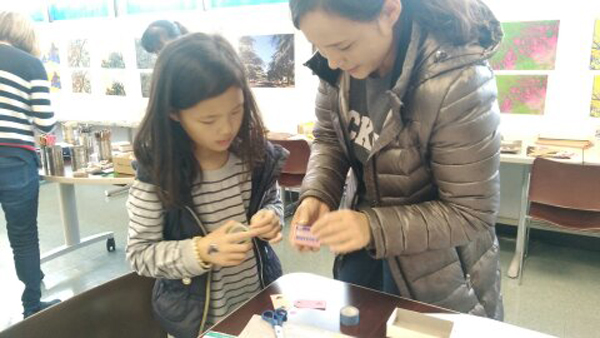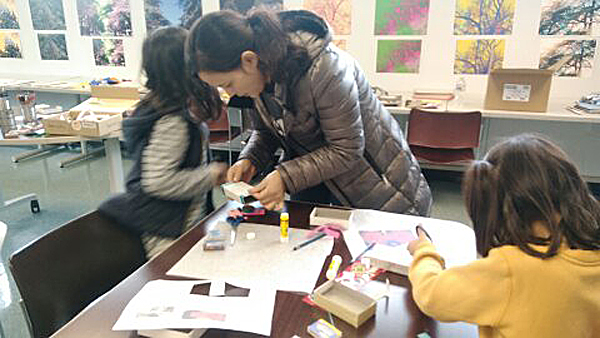 Mother and daughter work side by side.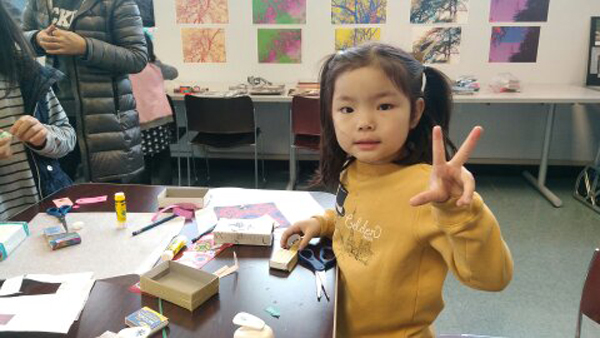 I couldn't agree more!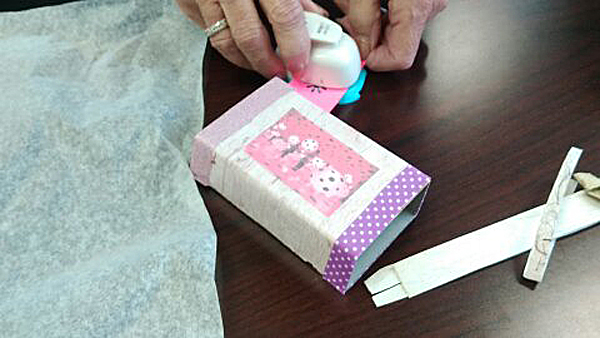 Purple and pink…perennial favorites.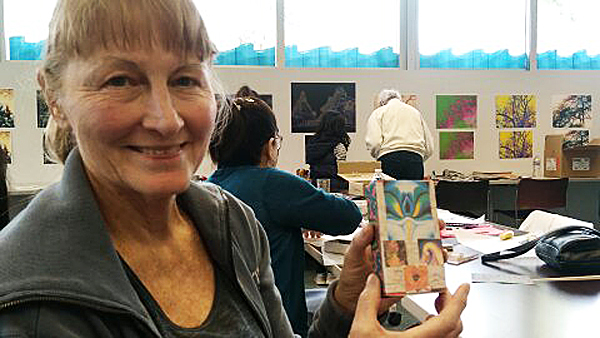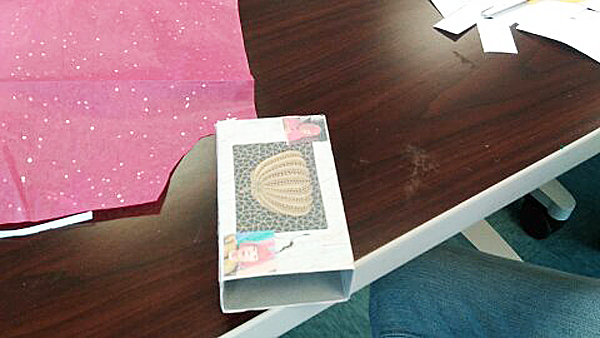 Kusama's polka dots rule….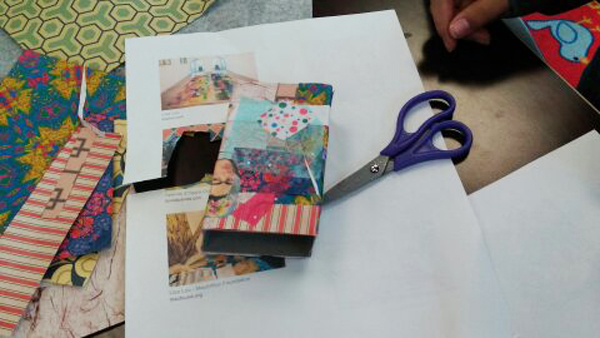 Kahlo graces the cover…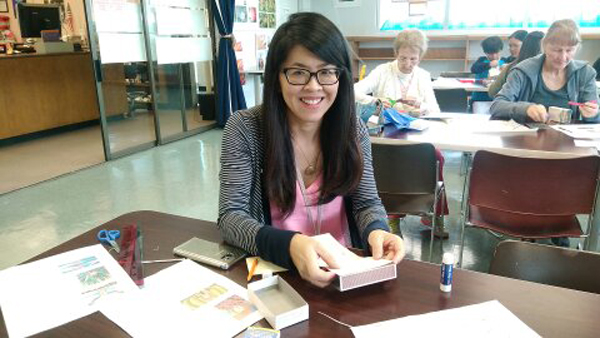 Our fearless, peerless teen librarian, Kristin Peers, joins the fun!
It is such an honor to serve this community as Artist in Residence, and get to know the families and individuals who frequent the Branch, as well as its awesome Staff.
Gratitudes!