I have been honored to work with a wonderful group of "older adults" at the Craft Contemporary Museum in Los Angeles, offering a series of workshops teaching bookmaking techniques, and providing a forum for creativity, imagination, sharing and story.
The series, "Crafting Our Stories By Hand" has had to be postponed due covid19.
Therefore, I have started an email newsletter to keep our community going, offering tips, images and sharing the work these makers are doing at home while "sheltering in place".
Sharing these newsletters as a blog post makes their contents available for any and all. It inspiring to see what these makers have done and are doing during these crazy times.
Enjoy!
Dear Bookmakers,
I am happy to bring you images, tips, inspiration and learning for your bookmaking journey.
I hope you are all well, staying safe, and creating!
Today I will share with you:
A simple "pocketed" accordion book structure, into which you can keep recipes, poems, notes to yourself, keepsakes, photos,
Inspiration for creating "altered books", for yourself or fun with the whole family, 
Images shared by some of our students of amazing books they have created at home!
Joan also sent some beautiful images of exquisite books she has completed at home, and I hope she gives me permission to share them!
To create a simple accordion fold book with pockets, simply add another fold!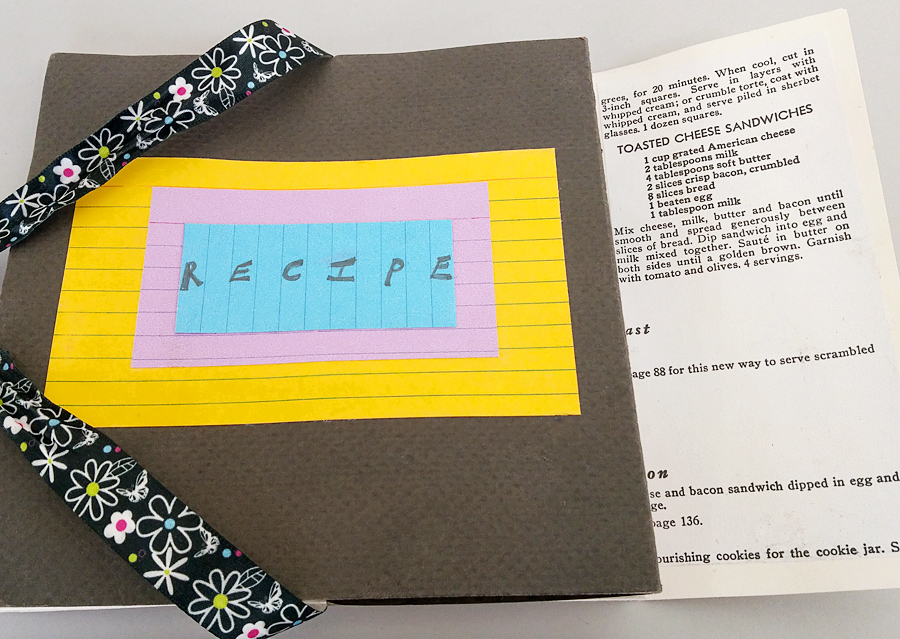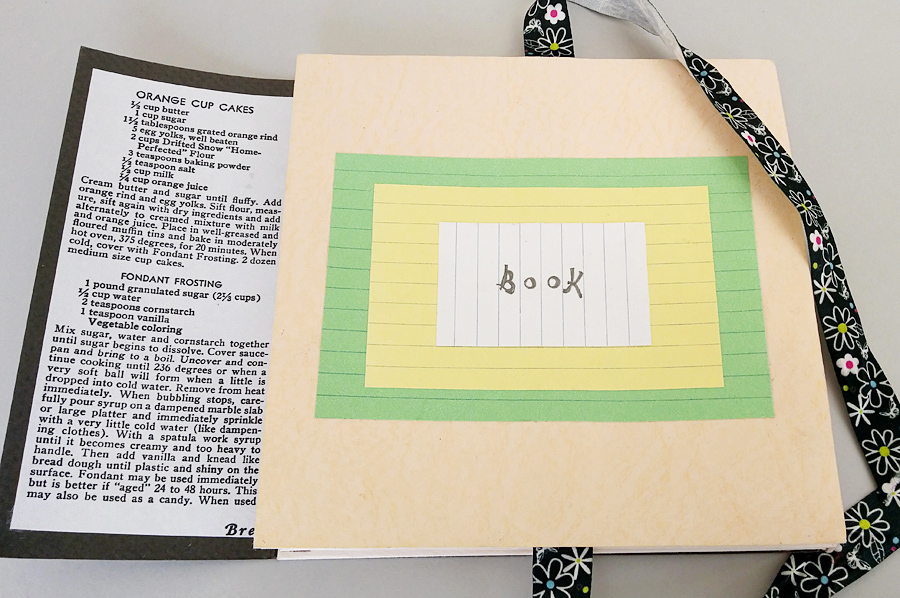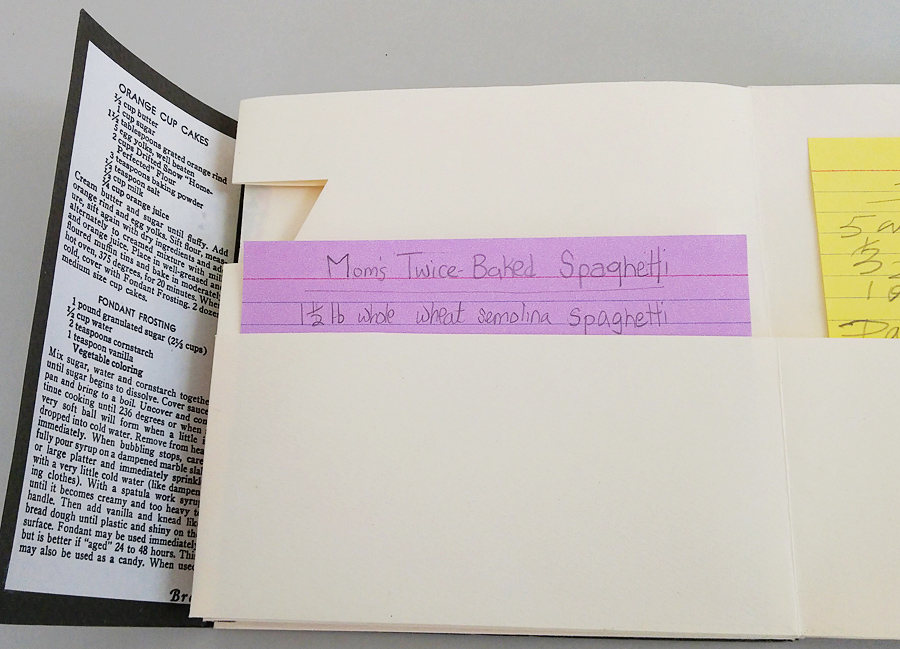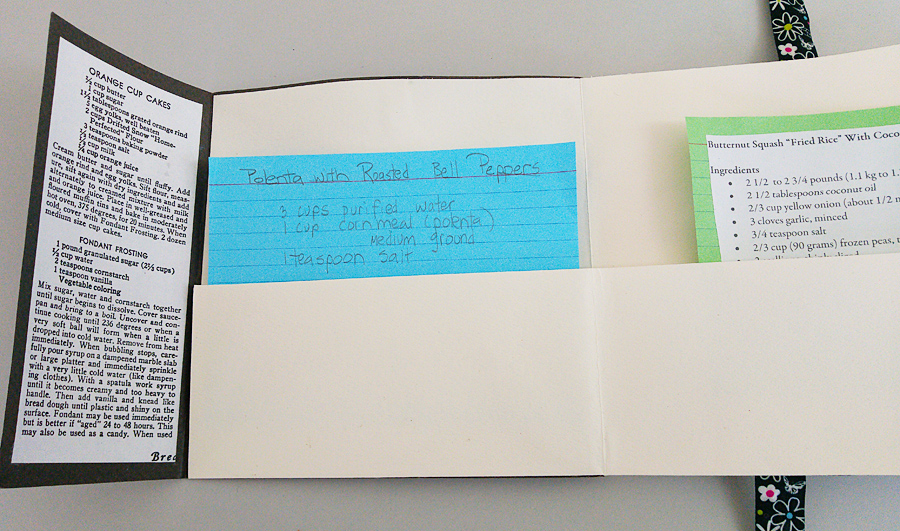 Fold the accordion as you did in class in creating your accordion fold books, then unfold, and fold the pocket up from the bottom.
You will have to really sharpen those folds to make the accordion open and close easily. Then just add your covers, and you are ready to fill your pockets!
Take a look at these "altered books" I photographed while visiting the Long Beach Museum of Art!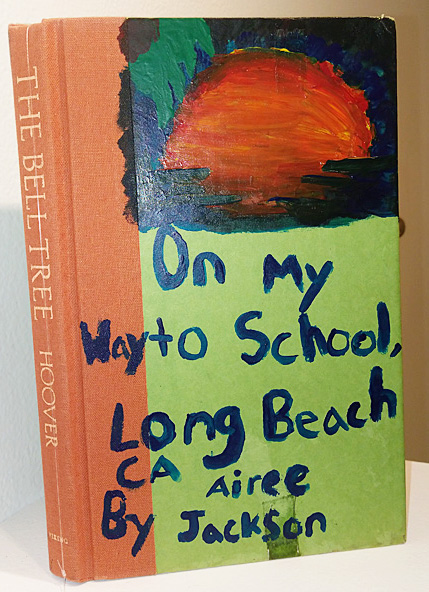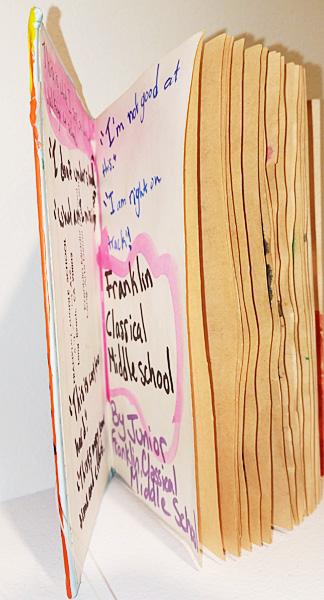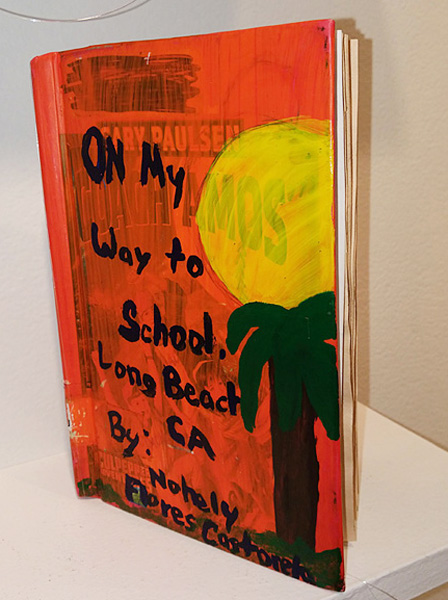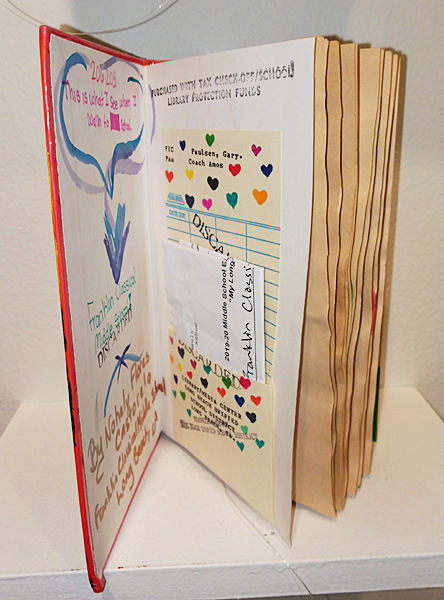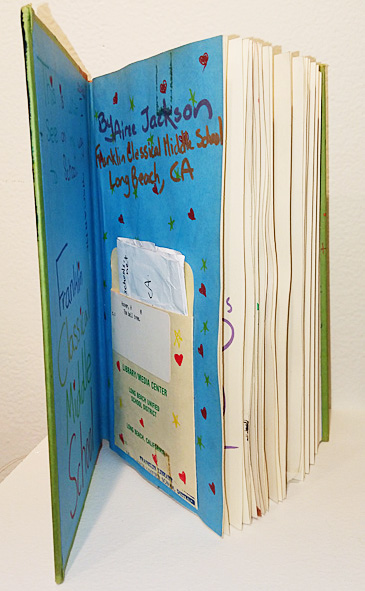 School children added paint, drawing, writing and collage to existing books, to create their own stories! Great project to do on your own, or suggest to the families and children in your lives! Use an old, discarded or out of date textbook, or replaceable paperback you have already read. Fun!
Finally, please enjoy these wonderful books created by three of our illustrious bookmakers: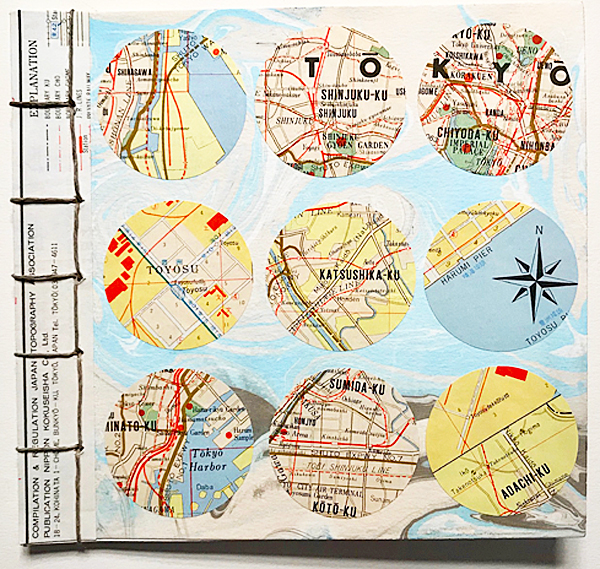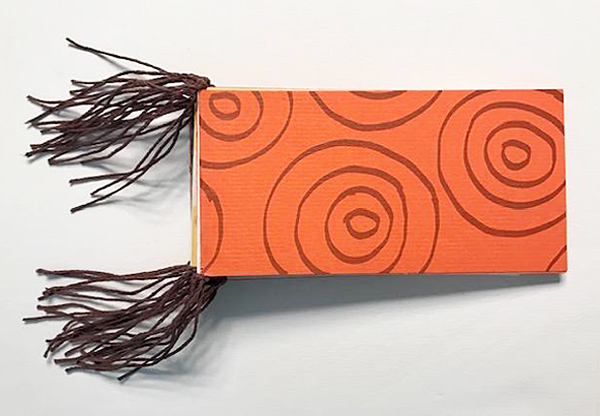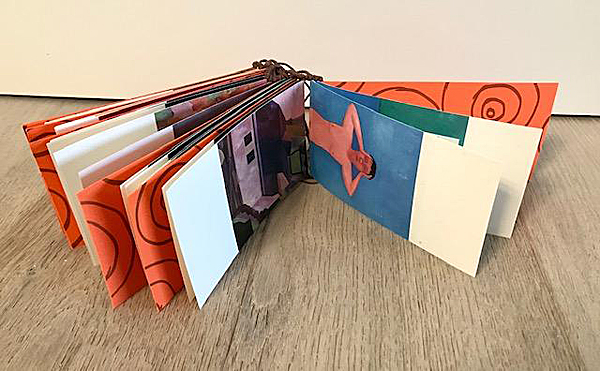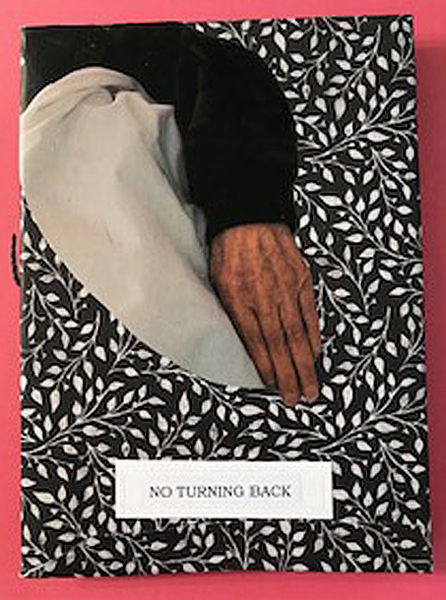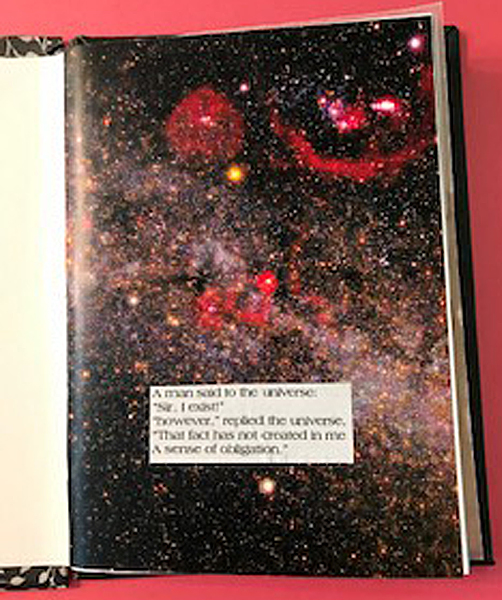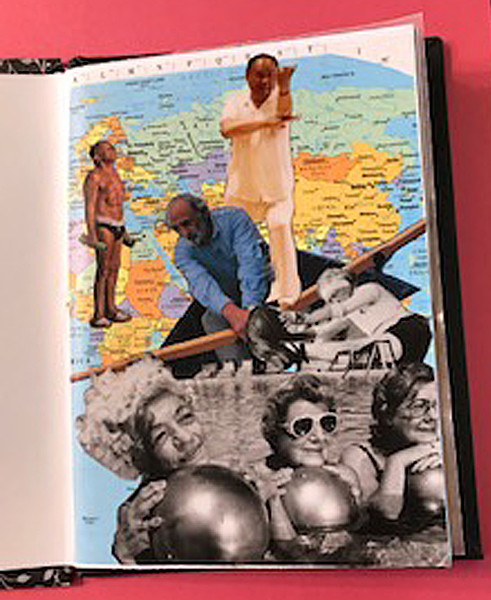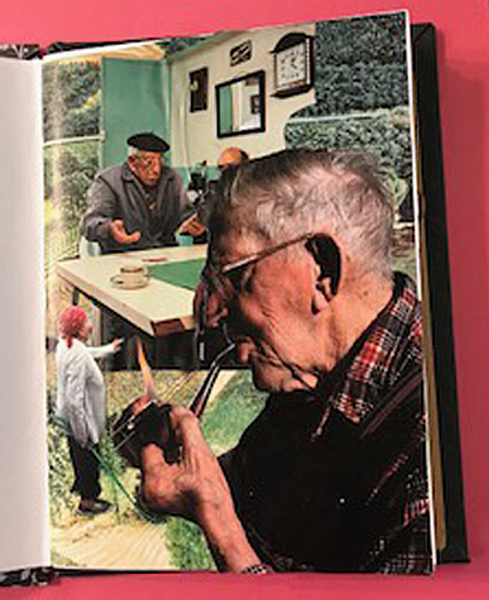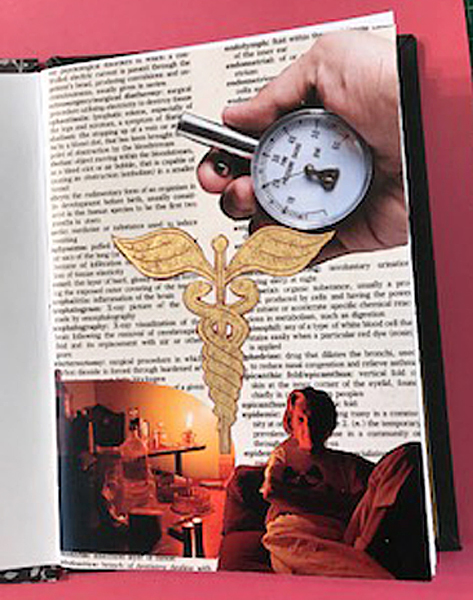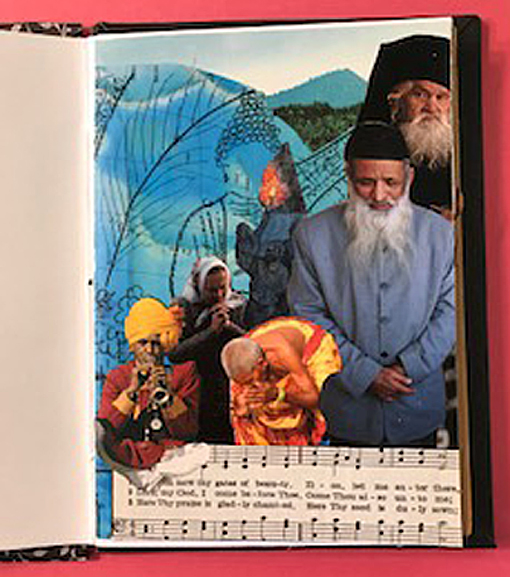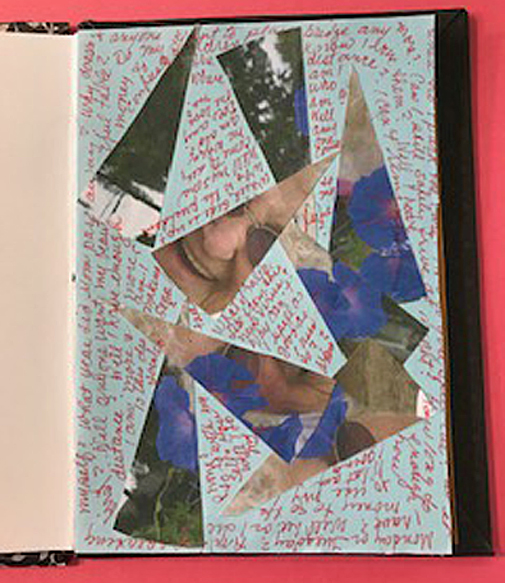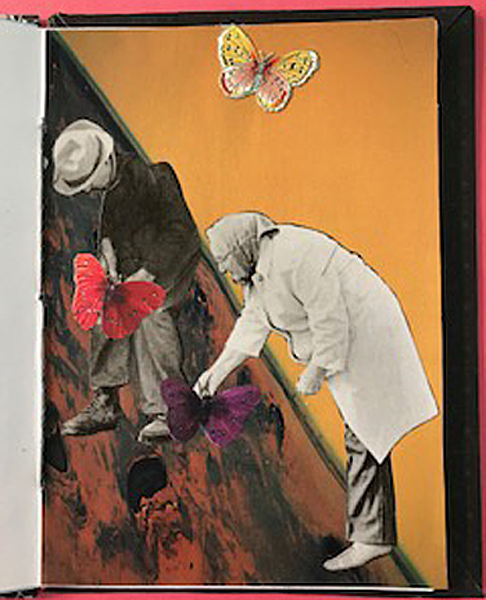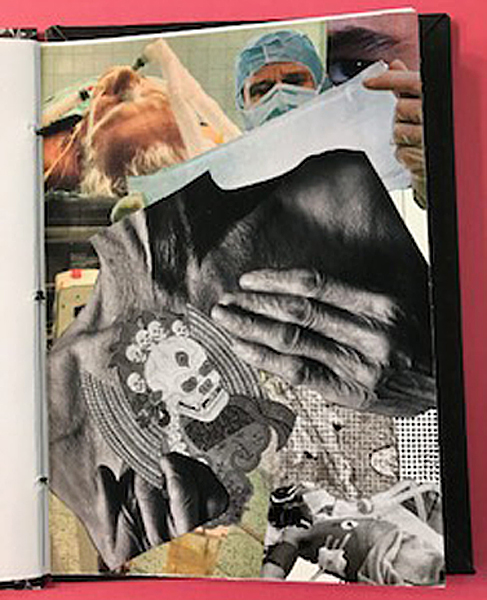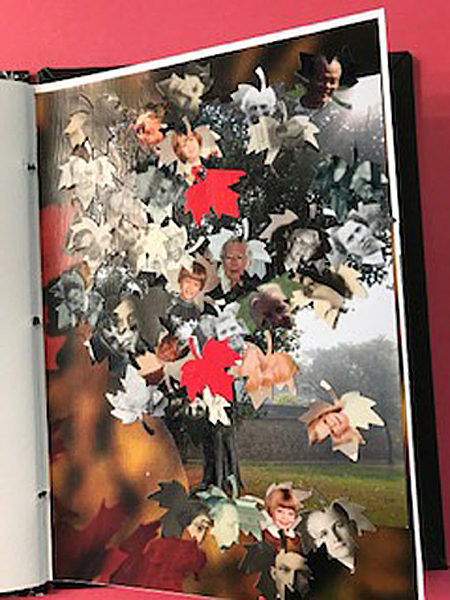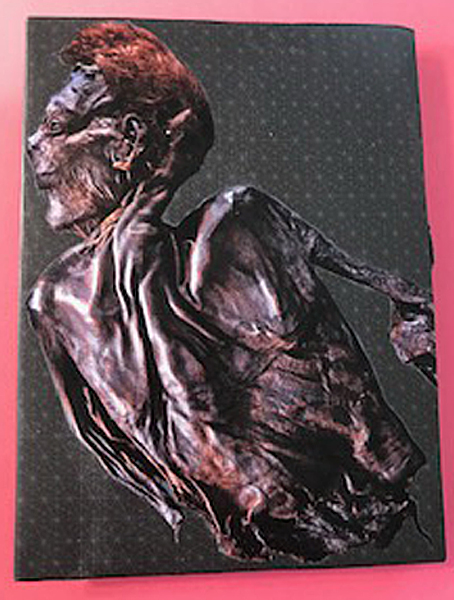 Well that is it for this week dear Craft Contemporary Bookmakers!
If you are able, and so inclined, email us all back and share something book-related, or plaything you wish, of interest,
Stay safe, stay strong, stay well
In peace and hope and truth and beauty,
debra