Here is the inaugural workshop at the Granada Hills Branch Library of the LAPL, kicking off my artist residency there:  "We Write the Book", supported by the Department of Cultural Affairs of the City of Los Angeles.
For the Summer Reading Theme:  "Reading Takes You Anywhere!"  participants created a Travel Journal…an accordion book with pockets and sewn in pages.
Meet the bookmakers!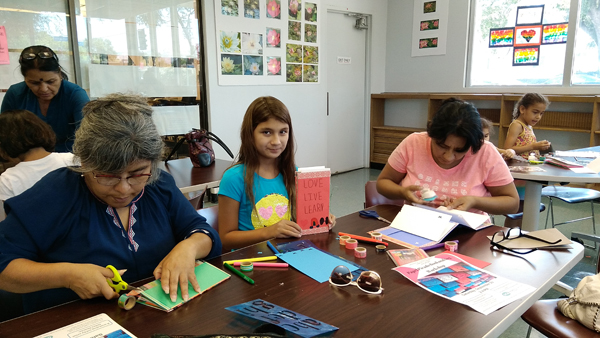 Three generations  of women and girls, making books.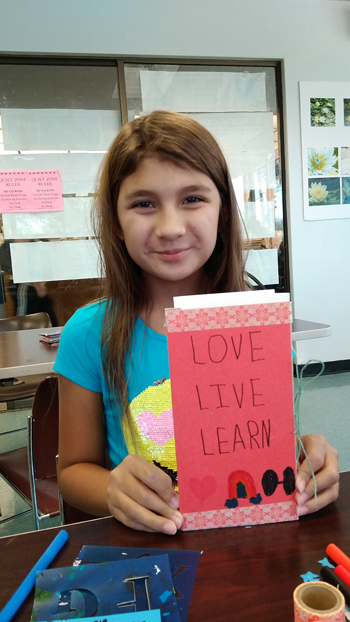 What a message…she came up with this title on her own.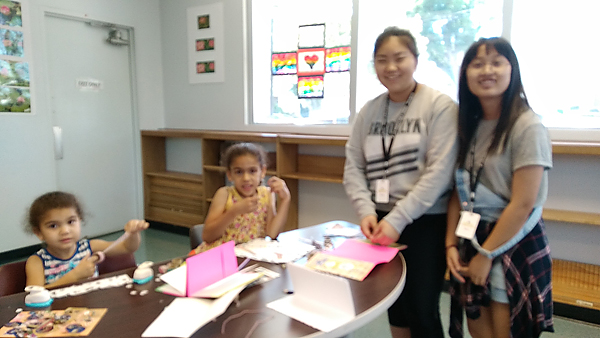 Our lovely helpers Emily and Erica, with two of our younger makers.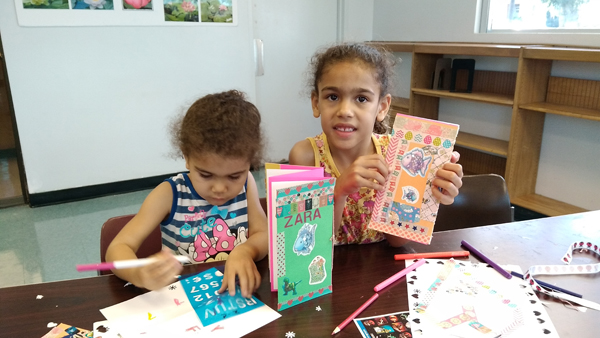 Sharing their embellishment!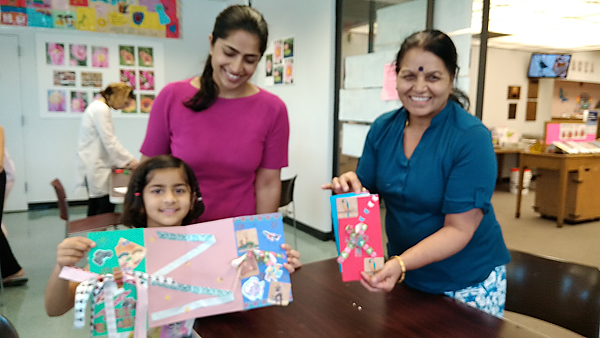 Three generations of females again…with Grandma and Granddaughter participating in the workshop.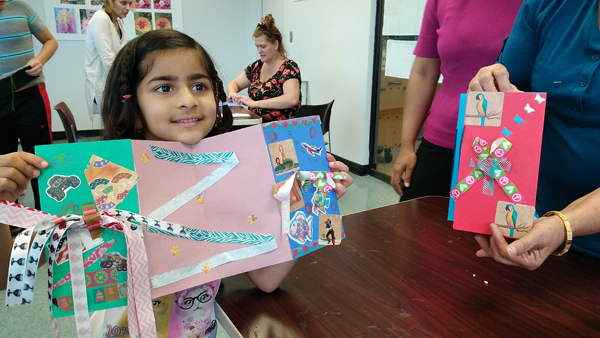 I see a theme here…crossed ribbons marks the spot…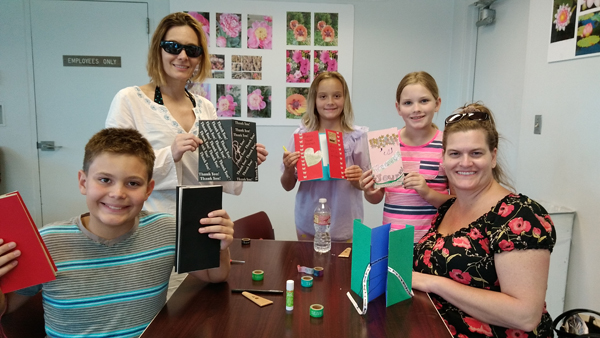 Two beautiful families, one, about to take off for Australia.
A Travel Journal will come in handy…