I was thrilled to lead a bookmaking workshop, (called a "program" in Library parlance!) on April 13, 2023,  celebrating the Poetry Month of April through the lens of Earth Day/Nature/The Environment.
This offering was part of my Artist Residency in Bookmaking, "We Write the Book" at the West Valley Regional Branch Library of the Los Angeles Public Library, through the Los Angeles City Department of Cultural Affairs.
The Residency is comprised of a series of bookmaking workshops presented at the Library, planned in close coordination with Library Staff.
For our EARTH POETRY BOOKAMKING program, participants of all ages learned to create a bound book that can be hung on the wall as well as about the 17 syllable technique of creating HAIKU poetry.
Once each maker had bound their book together, they were free to fill it with poetry, stories, illustrations, stickers, drawings and collage! The results were moving and inspiring, as testified to by Branch Manager, Kevin Hasely in this short video! Watch VIDEO.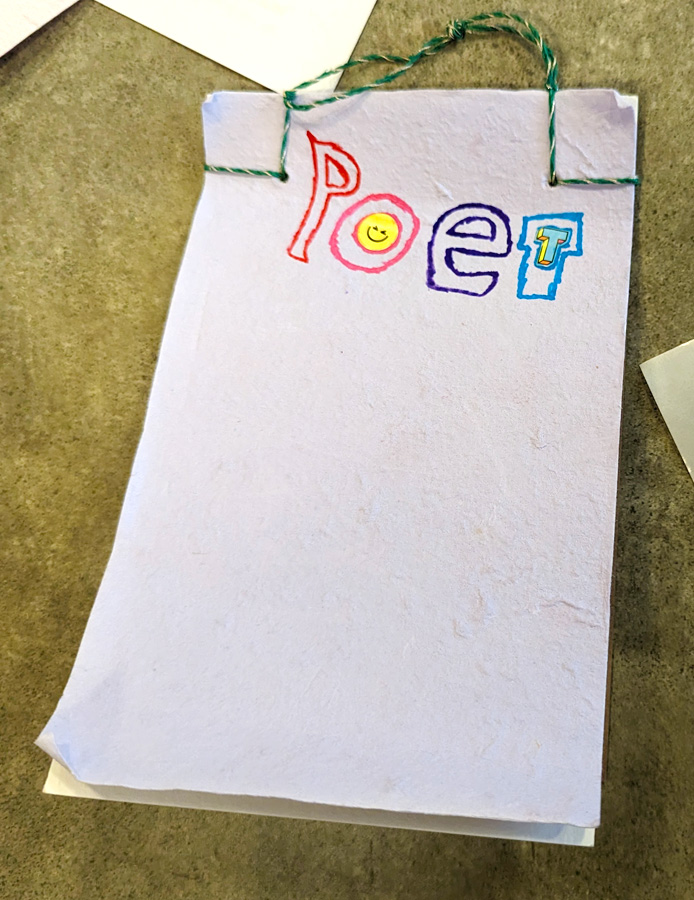 Exploring the inner and outer POET!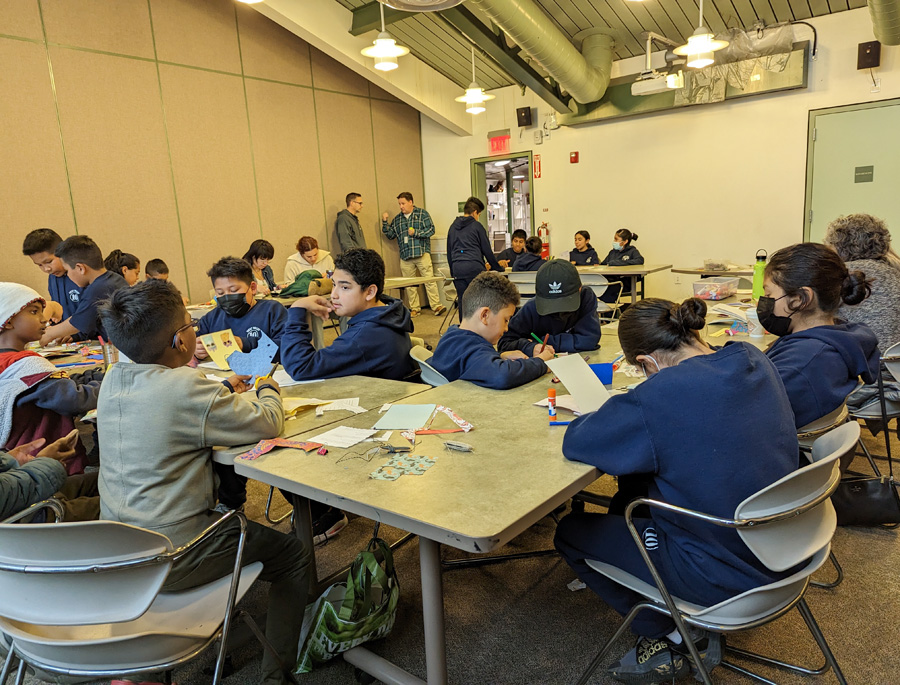 We were thrilled to welcome a group of 8-12 year-olds from a program of the nearby police cadet academy!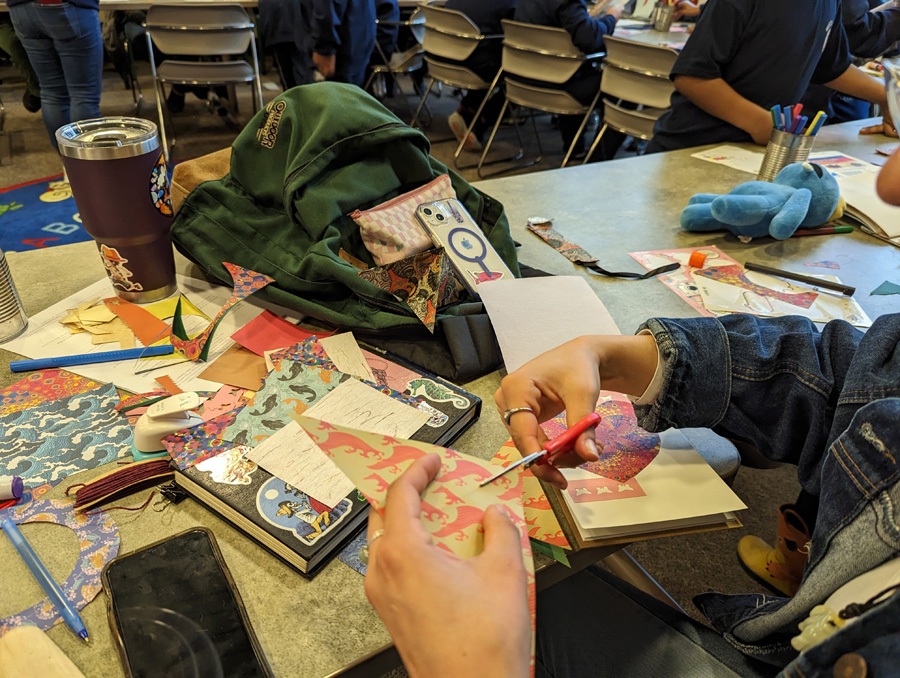 Playing with materials.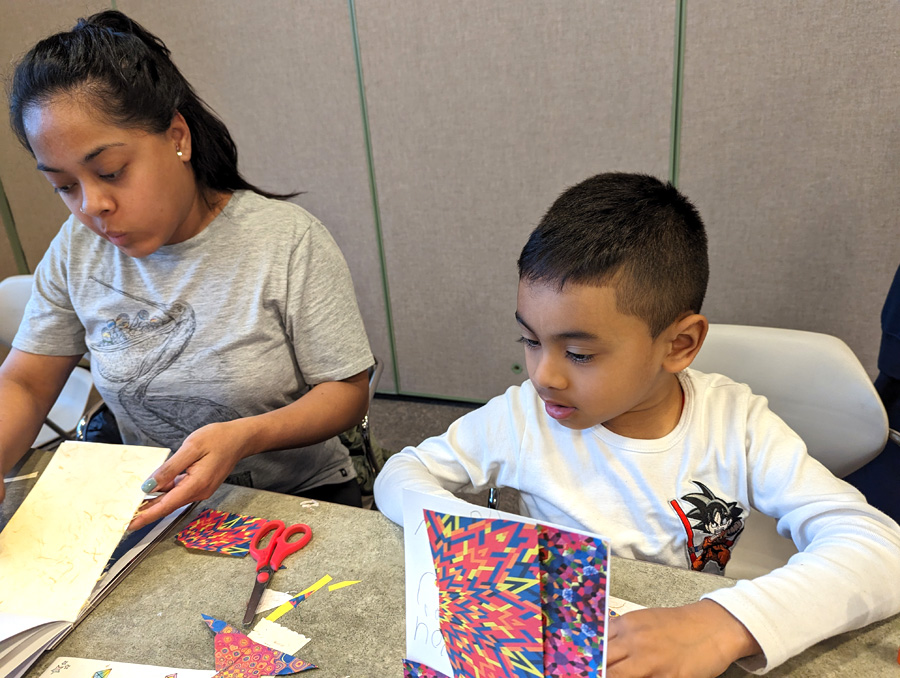 Mother and son work together!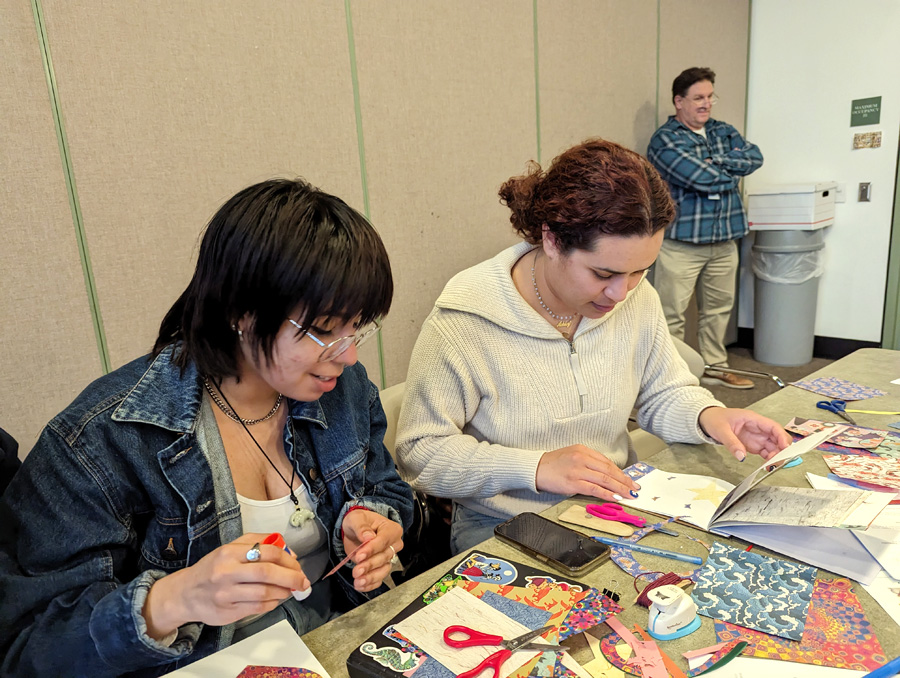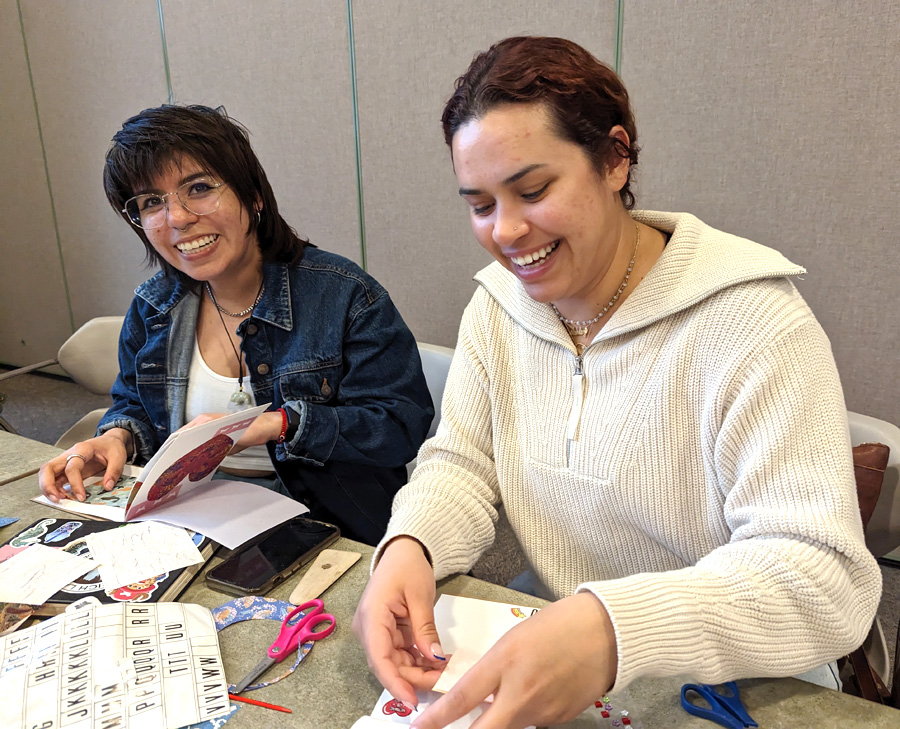 20-somethings explored their creativity!

Participants worked together and on their own.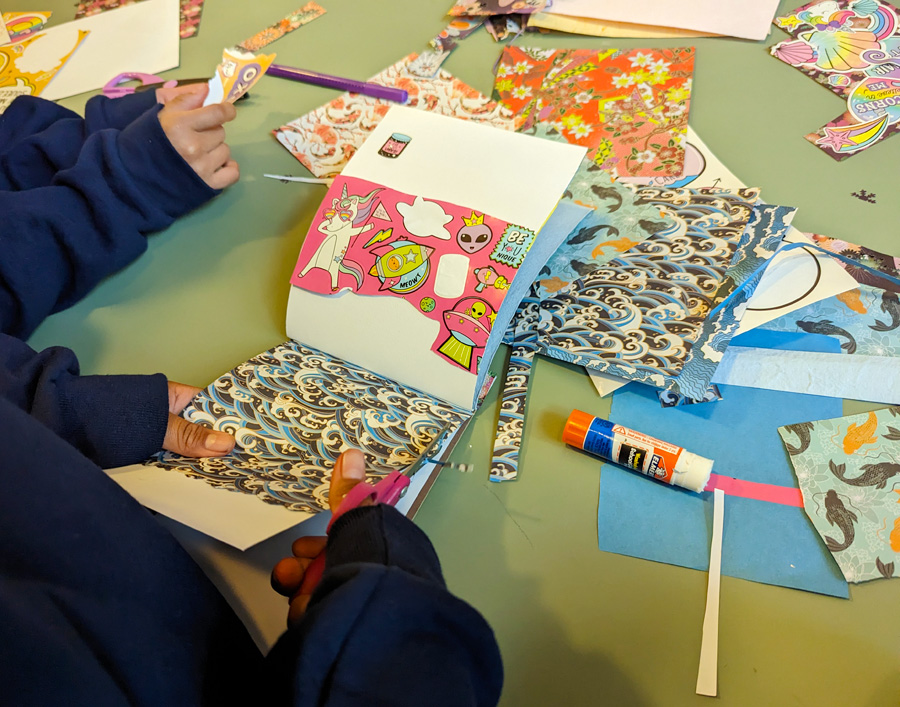 E
Employing stickers and origami papers to great effect.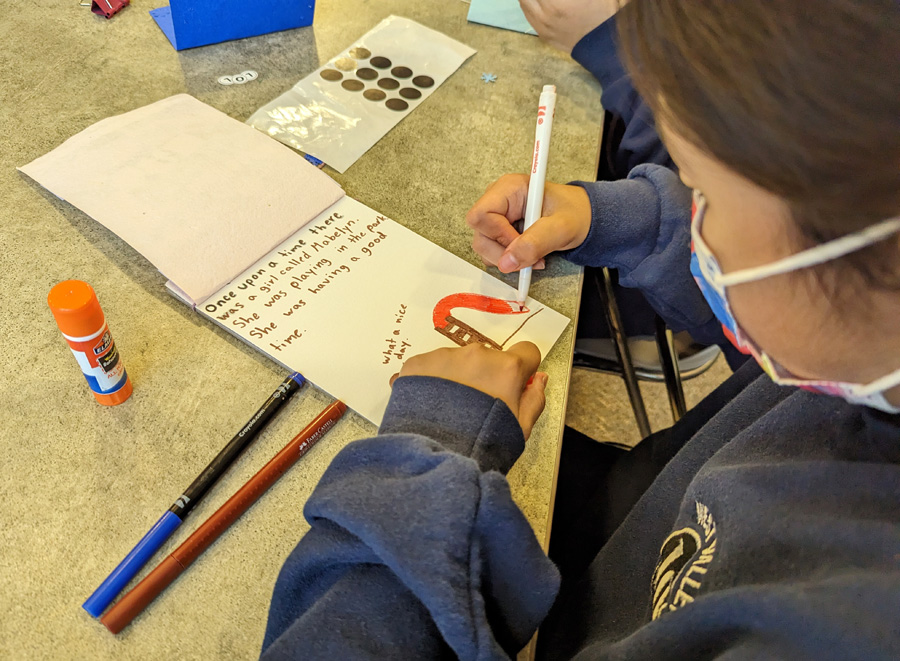 Storywriting!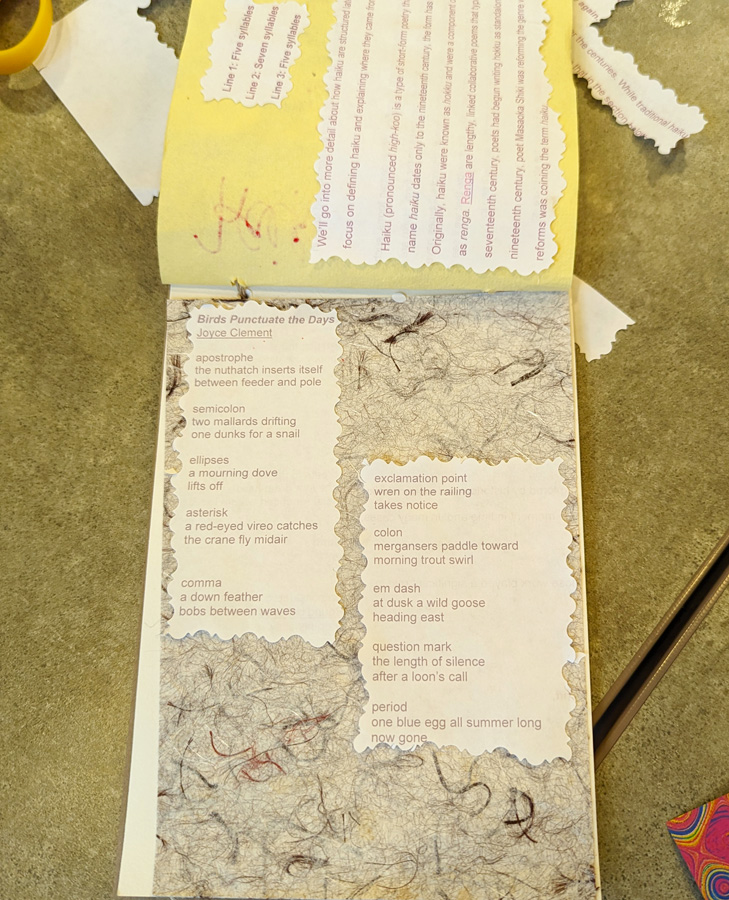 Utilizing the Haiku poems from the information packet passed out.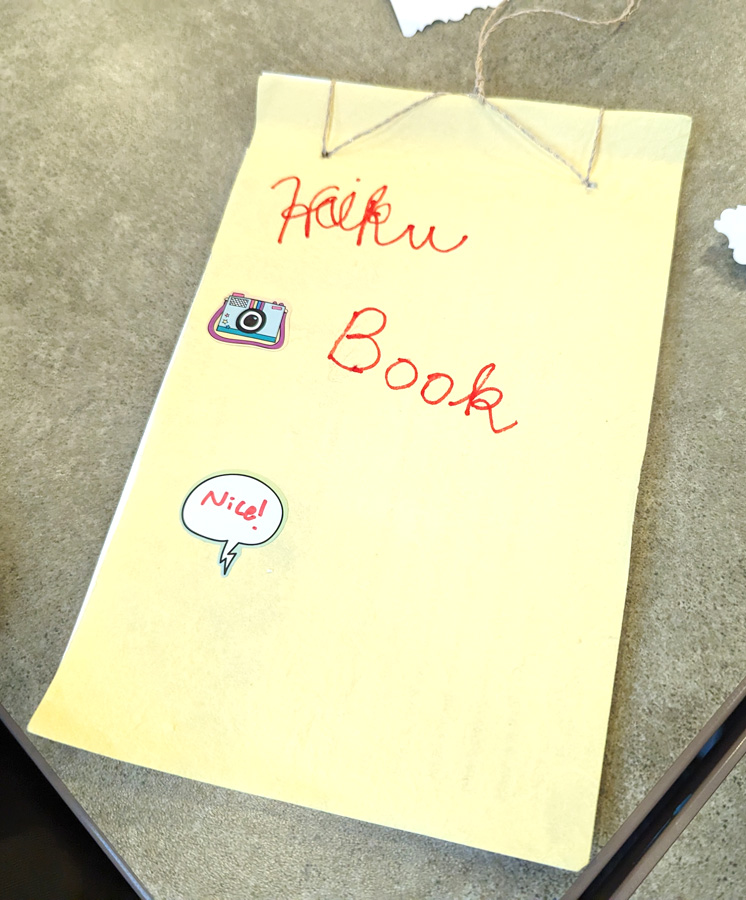 Learning about HAIKU poetry.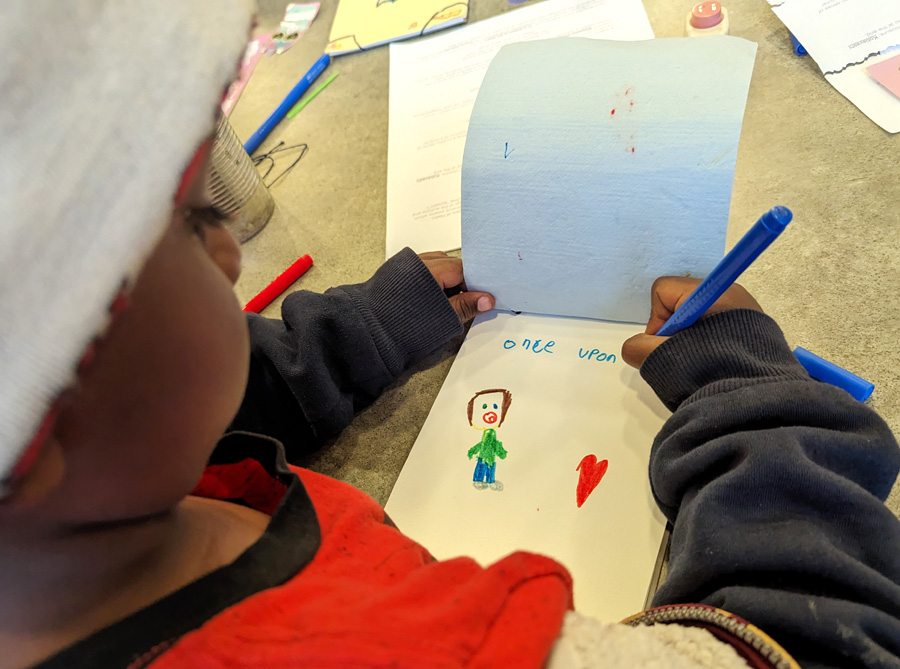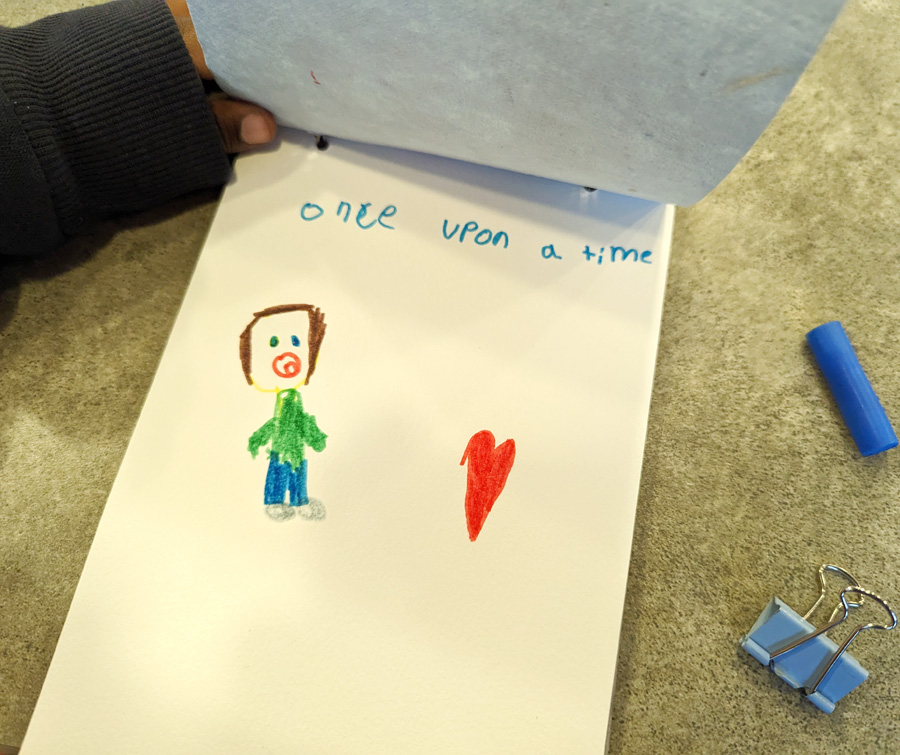 Classic…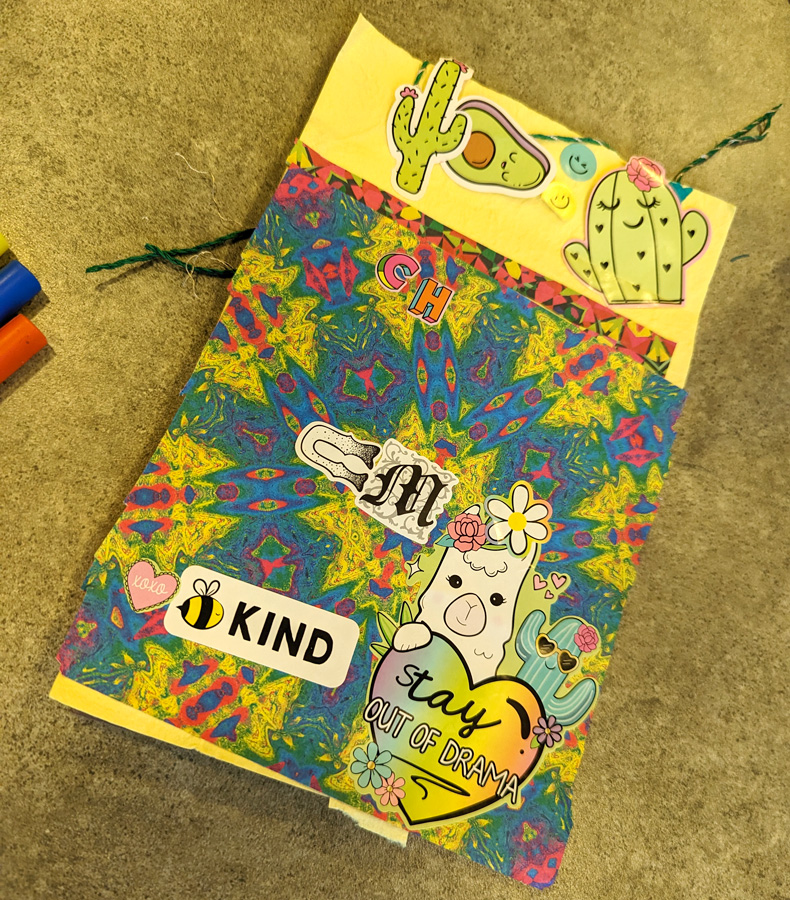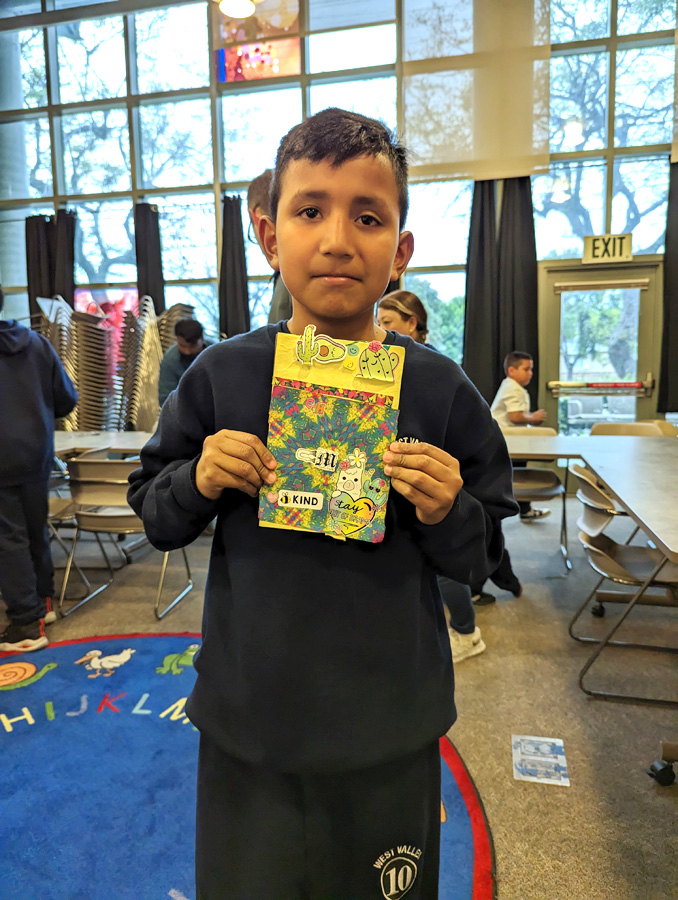 The import of kindness.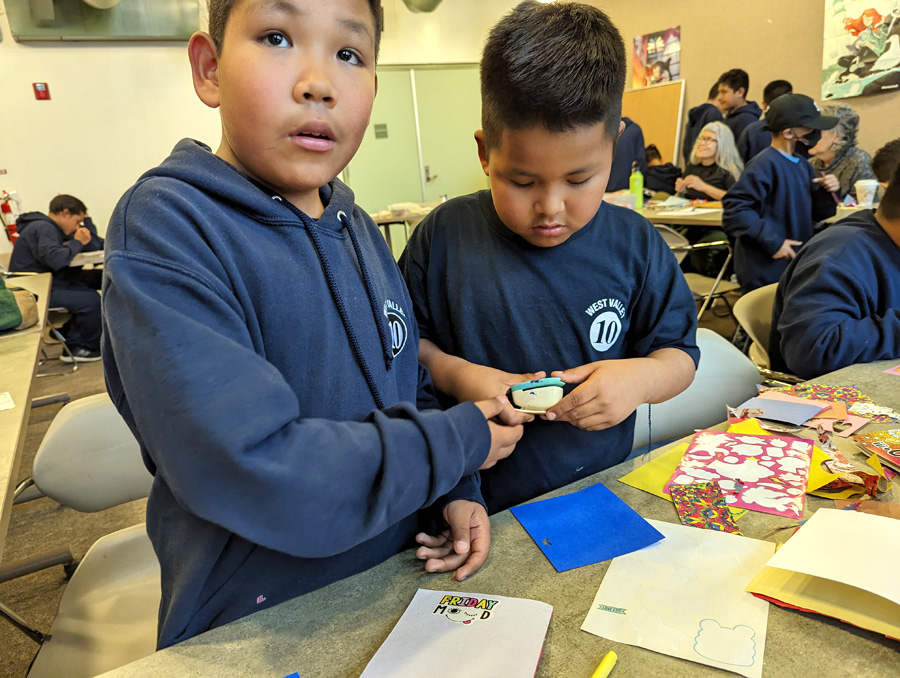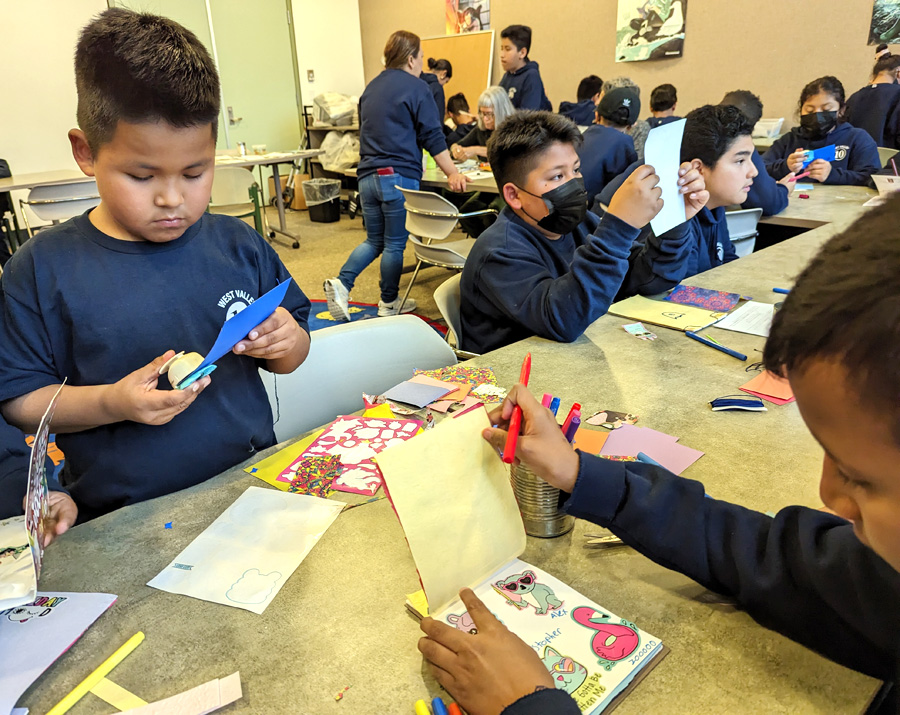 Cooperation.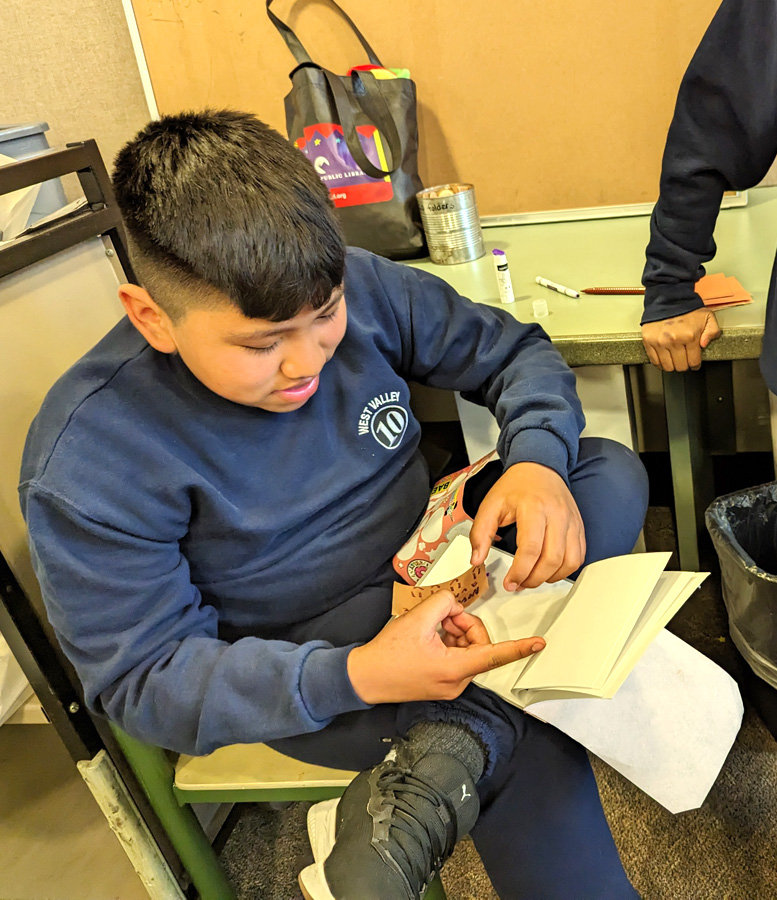 Discovery.

Material abundance!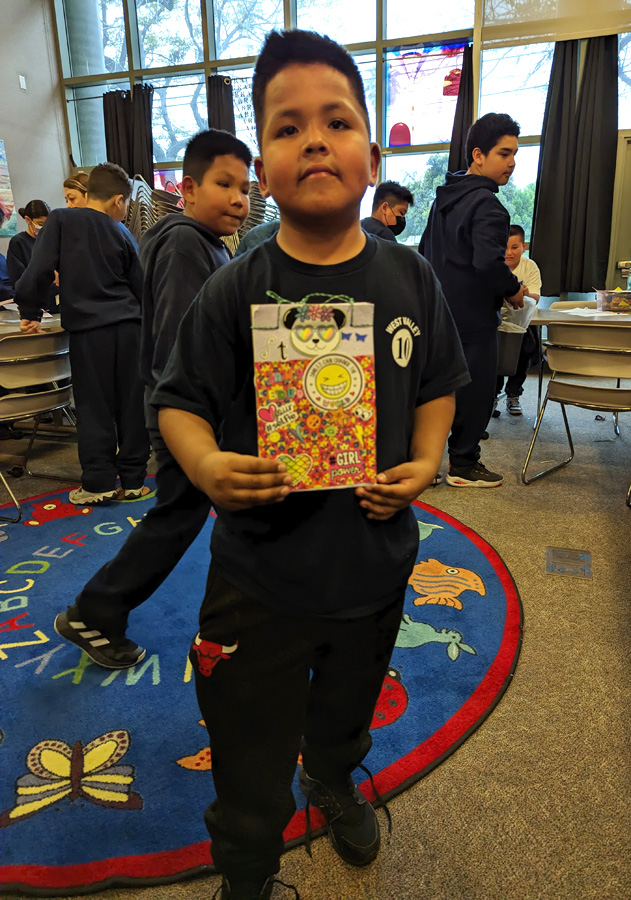 Sharing.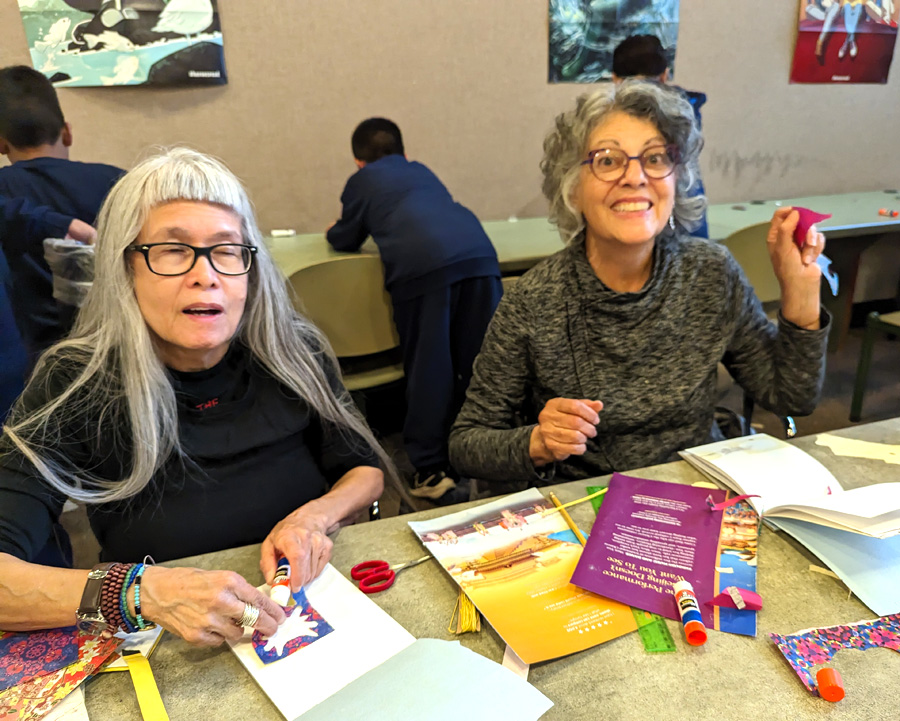 Friend fun!
PURE JOY!!!