I am honored to participate in the exhibition: FACING DARKNESS in the company of fellow 18th Street Art Center makers: Deborah Lynn Irmas, Beth Davila Waldman, Elham Sagharchi, Gwen Samuels, Rachel Chu, Debra Disman, M Susan Broussard, Lionel Popkin, Leo Garcia, Alexandra Dillon, Gregg A Chadwick, Ameeta Nanji, Yrneh Gabon, Claudia Concha, Luciana Abait, Rebecca Youssef, Crystal Michaelson, Susie McKay Krieser, Melinda Smith Altshuler, David McDonald, Julia Michelle Dawson, Daniela Schweitzer, Luigia Gio Martelloni, Sheila Karbassian, and Joan Wulf.
ONLINE from

July 27, 2020 to

June 30, 2021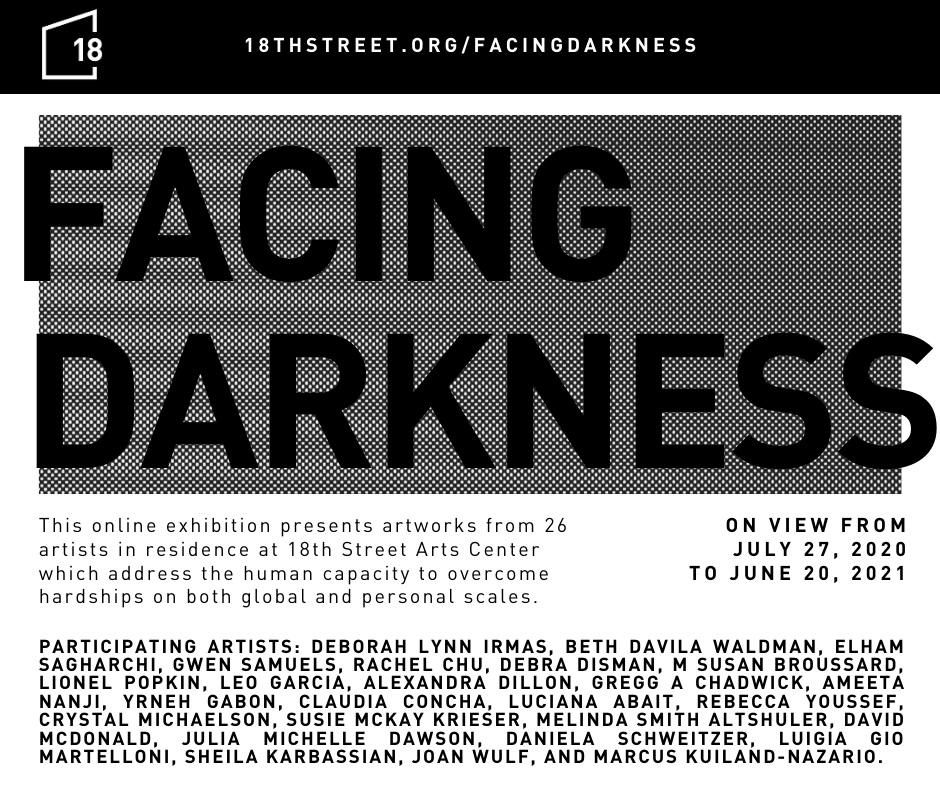 "In our darkest hours, it is natural and human to seek connection with others, to face the darkness together so that we can imagine a brighter path forward. In our current pandemic-time of crisis and isolation, this instinct can feel thwarted, and lead us to even darker places. Art is one of the ways that communities can find resilience in isolation, a method of aesthetic communication that empowers both the artist and the viewer to transform the most difficult and paradigm-breaking experiences into new visions for the future. Even as the arts and cultural infrastructure in the US is in deep crisis, the work of artists reflecting on this time and its socio-cultural reverberations is even more necessary for binding us together and rebuilding our world. As Californians for the Arts director Julie Baker quipped "A first responder comes in and saves a life. A second responder comes in and helps rebuild a life."
Artists are second responders, and this exhibition of 25 varied artists from 18th Street's artist community present multivalent ways that artworks that address the human capacity to overcome hardships on both global and personal scales. From meditations on memory, investigations into the warped passage of time, working through fraught familial relationships, and grappling with fear and longing in a time of public health crises and inequities laid bare, the artists in this show address our current moment both obliquely and directly, with humor, melancholy, and uncomfortable propositions. Creation during this time feels nothing like luxury; rather it is deeply necessary in navigating the darkness ahead." 
Collective – "The only way out is through"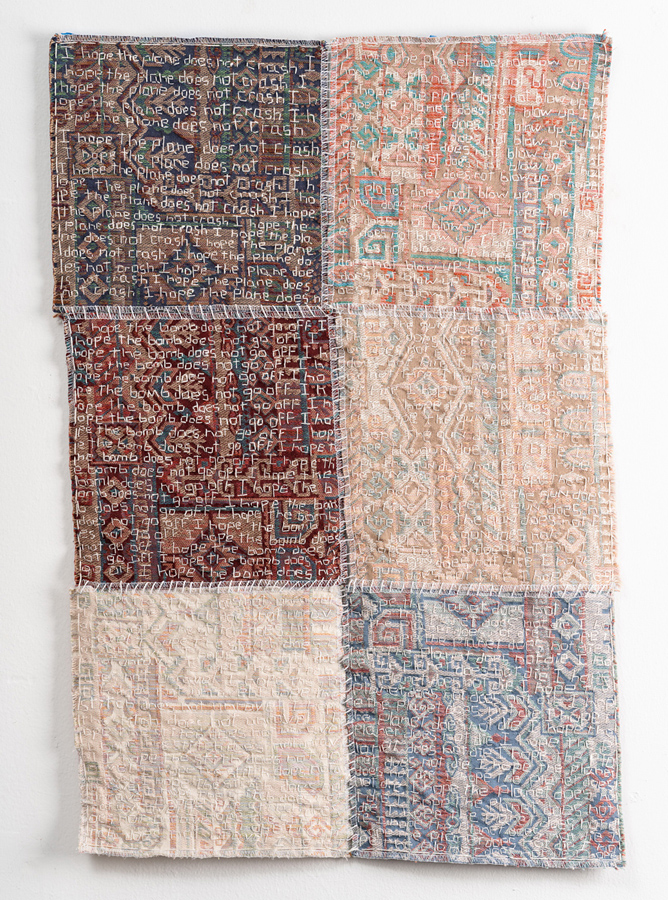 18th Street will host related online events over the course of the exhibition.
Join Us HERE and now….