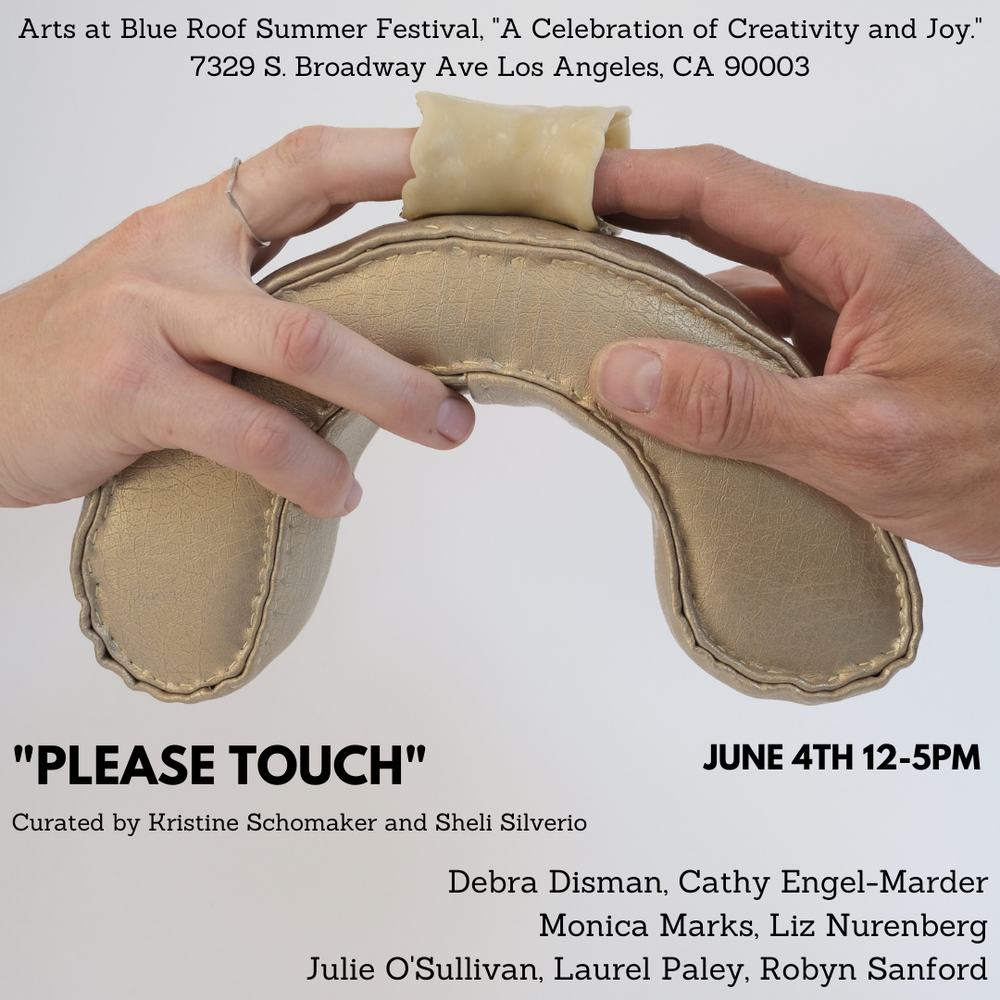 June 4, 12-5pm PST
On view through June 18th by appt.
Curated by Kristine Schomaker and Sheli Silverio
Featuring: Debra Disman, Cathy Engel-Marder, Monica Marks, Liz Nurenberg, Julie O'Sullivan, Laurel Paley, Robyn Sanford
Arts at Blue Roof Summer Festival, "A Celebration of Creativity and Joy celebrates the summer solstice while highlighting the richness and diversity of the arts in South Los Angeles and beyond. It reflects Blue Roof Studios' commitment to fostering and amplifying creativity, connection, and inclusion within the community.
The festival is produced by Arts at Blue Roof Studios, Lisa Diane Wedgeworth, Director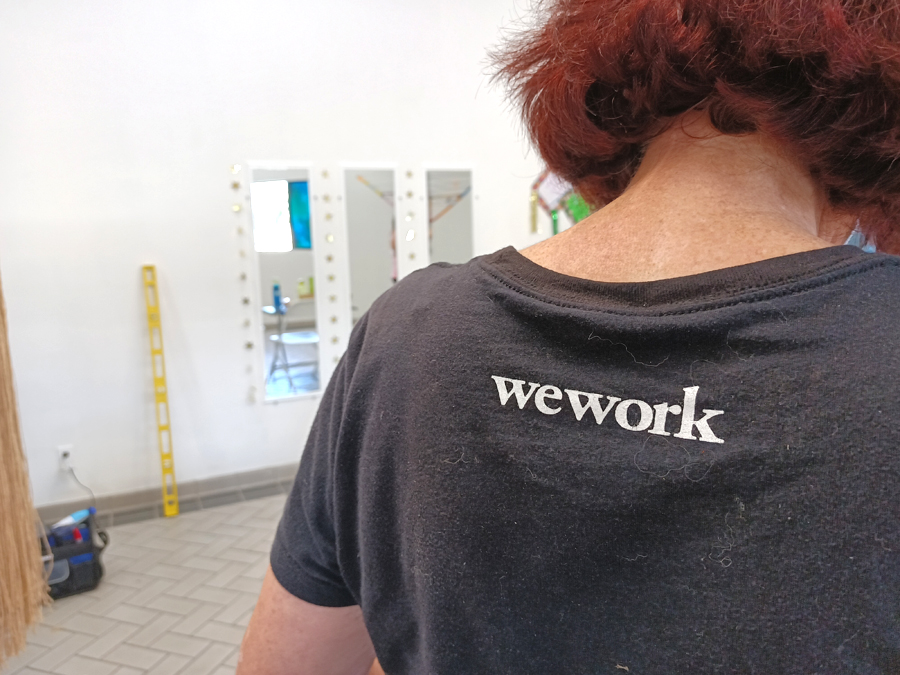 YES WE DO.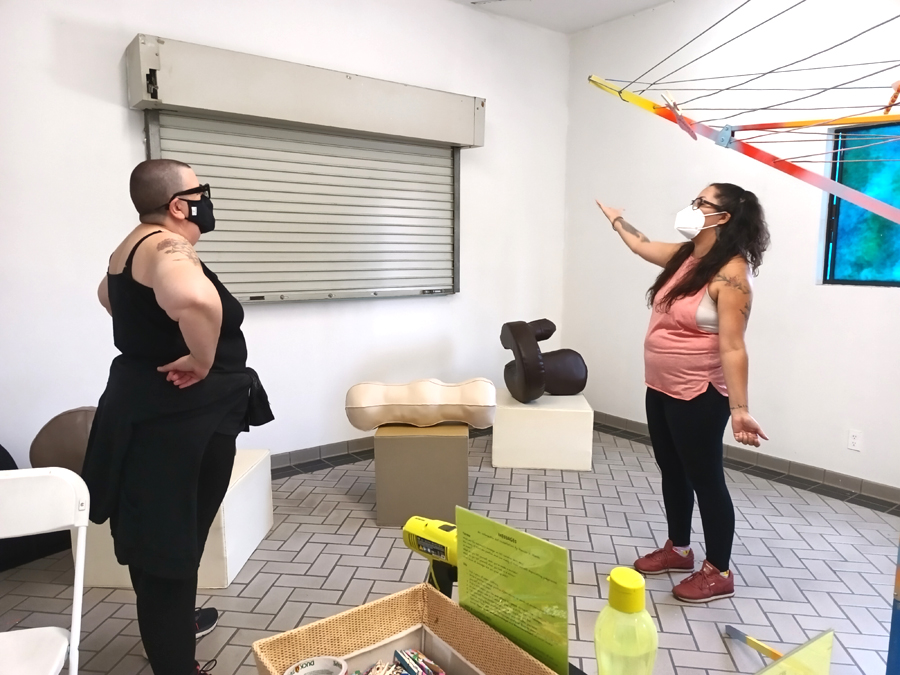 CURATORS SHELI AND KRISTINE SURVEY THE SCENE.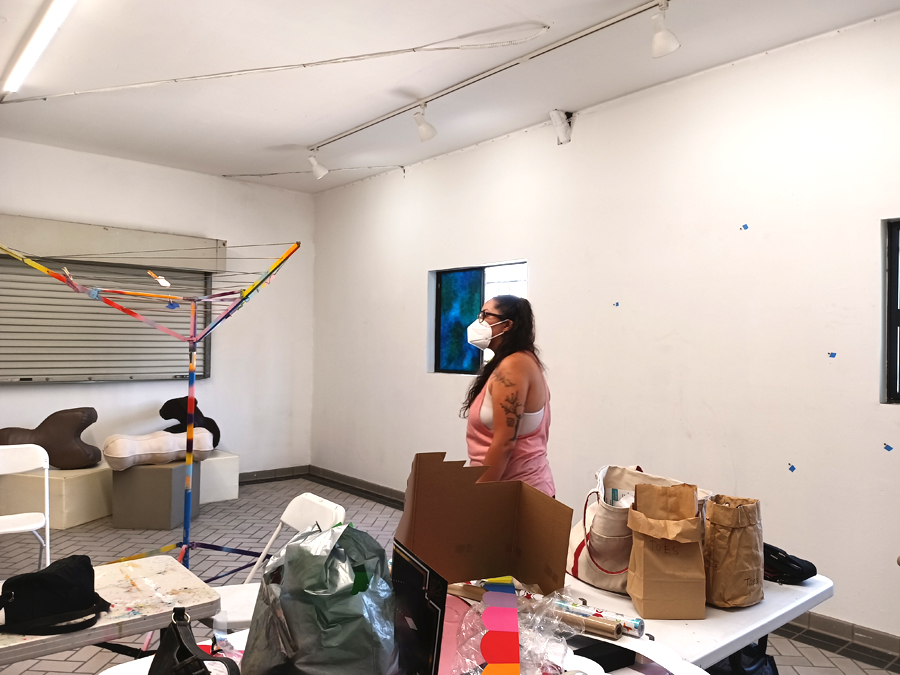 SHELI CONTEMPLATES.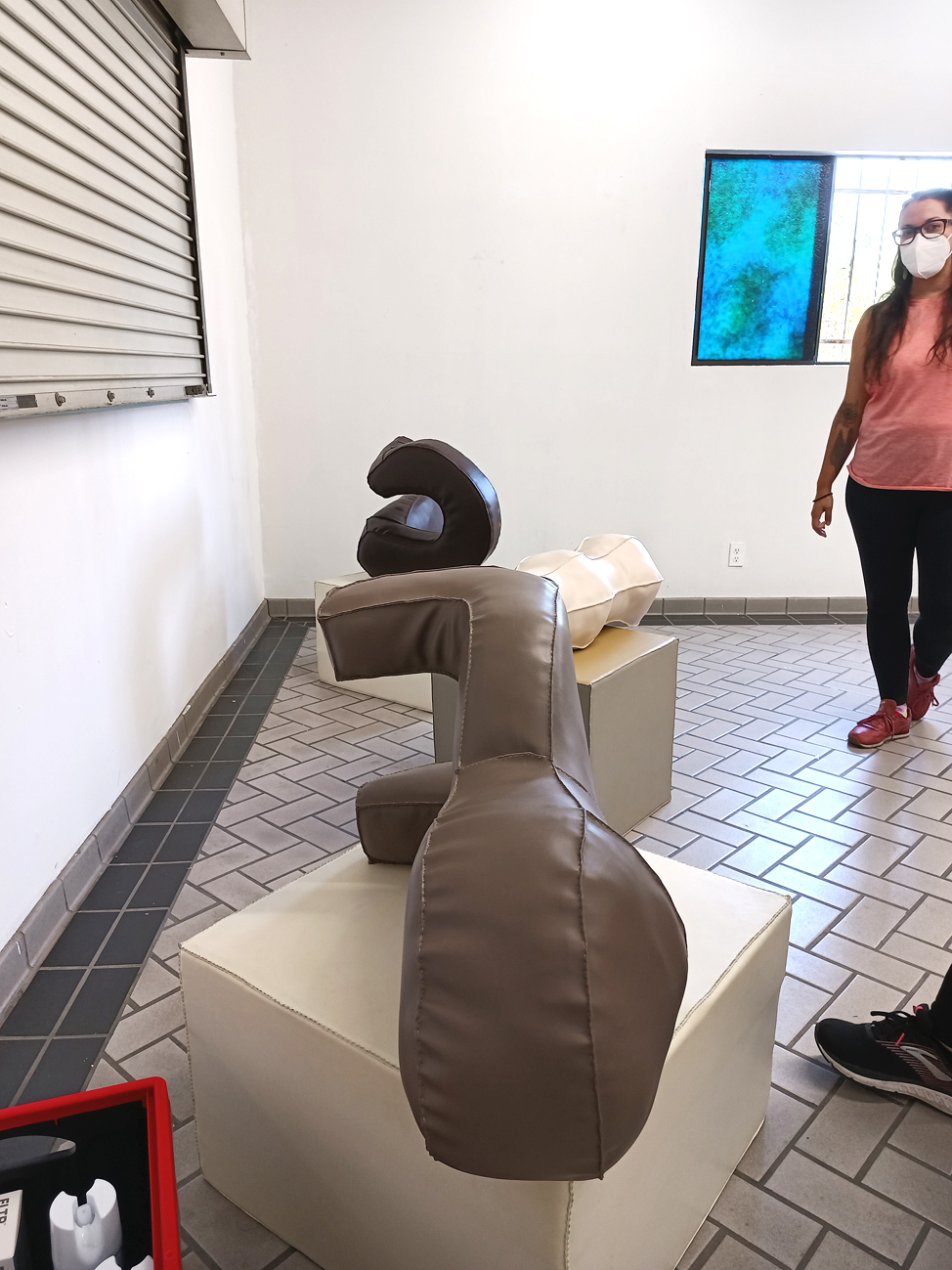 SHELI AND THE WORK OF LIZ NURENBERG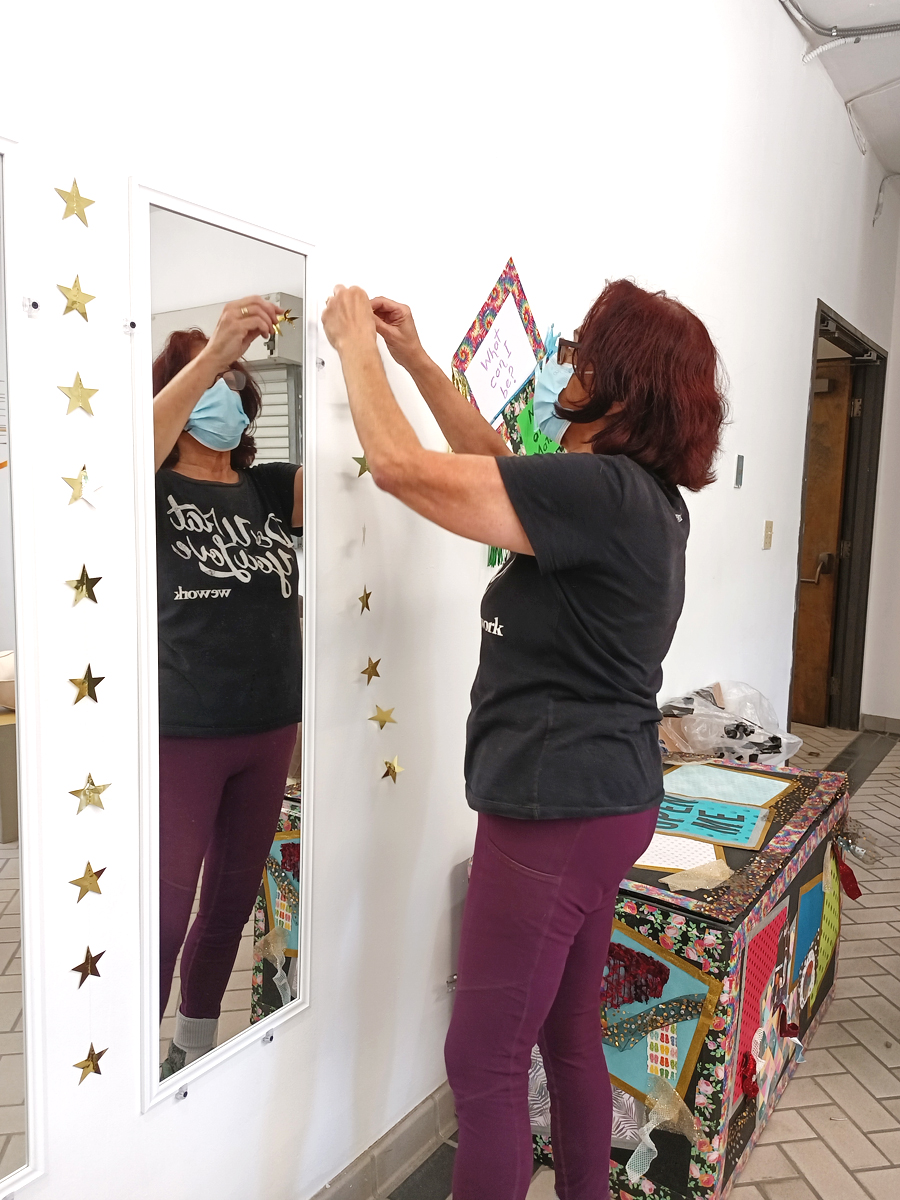 CATHY ENGEL-MARDER…WORKS. AND PLAYS.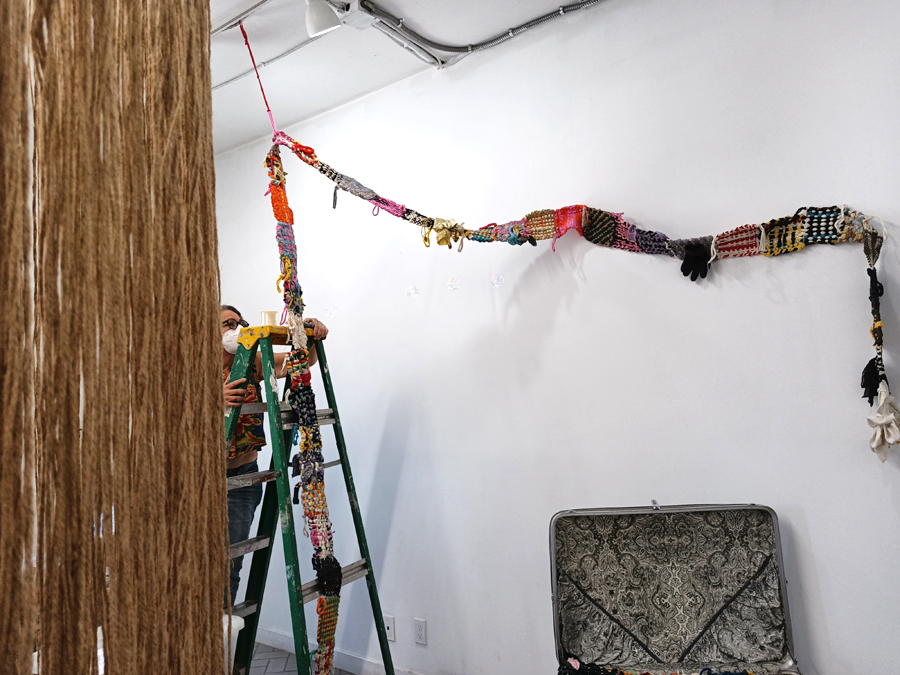 LAUREN PALEY INSTALS HER COMMUNITY-COLLABORATIVE "THE WORLD'S LONGEST POTHOLDER"

KRISTINE…SHELI…CATHY TAKE A MOMENT.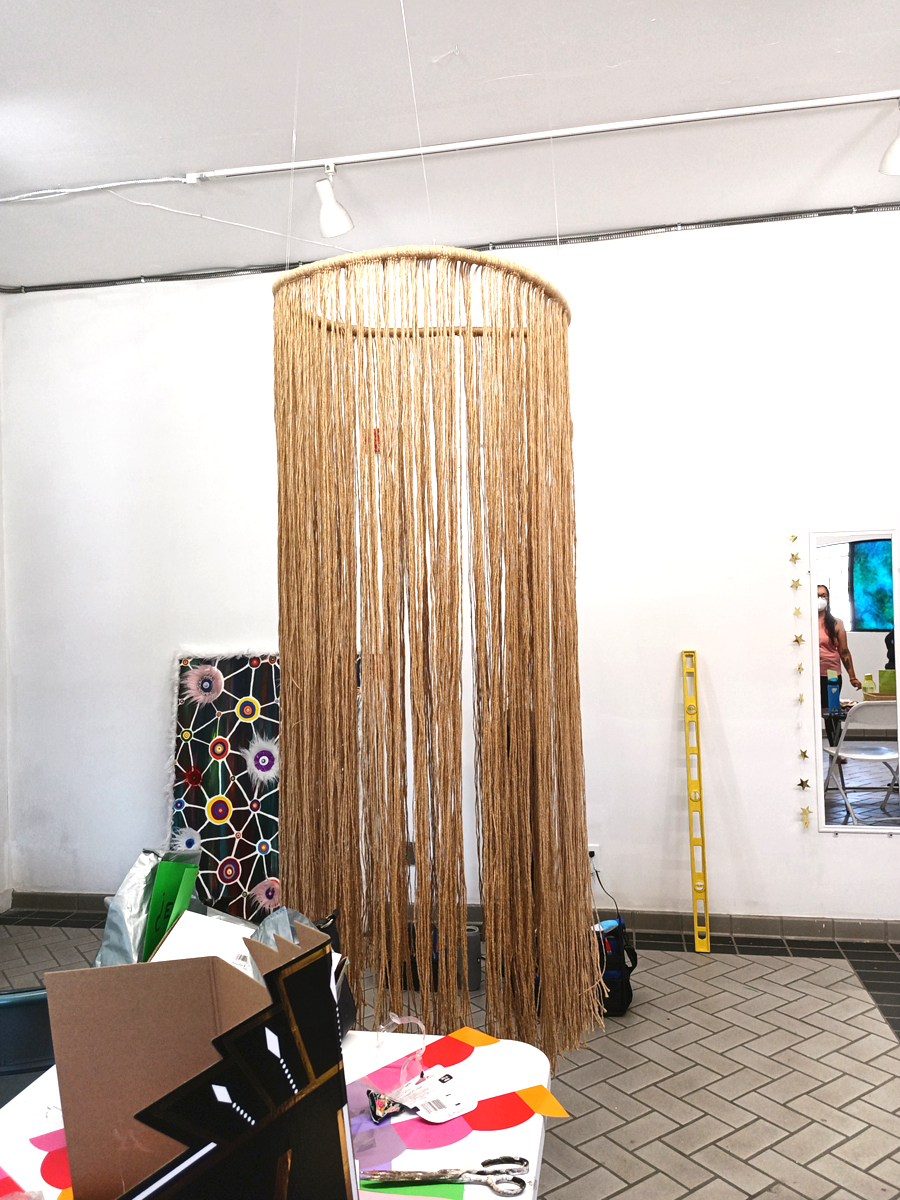 "WOMB"  INSTALLED.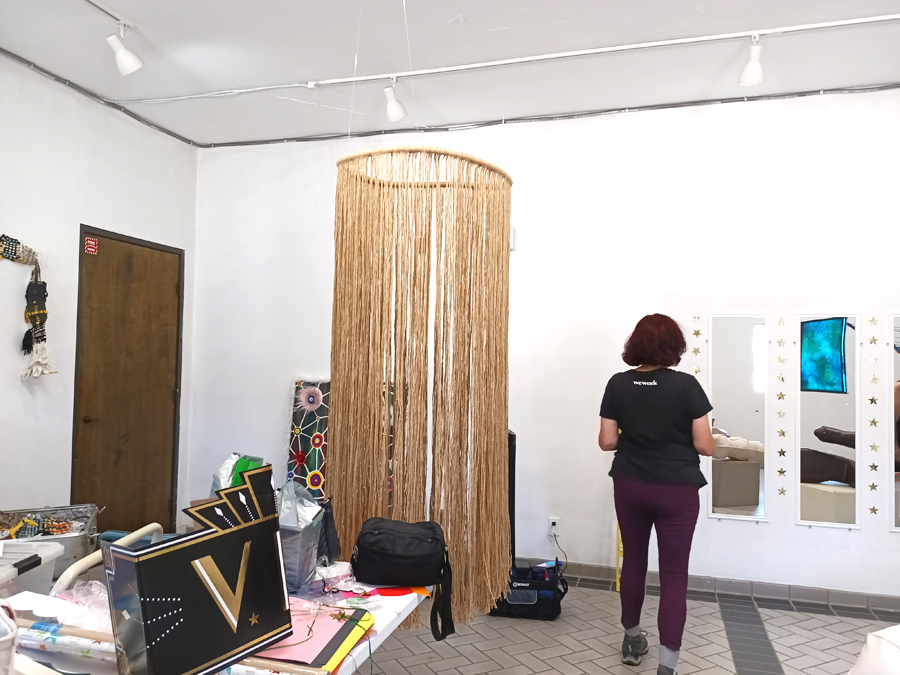 CATHY WITH STARS AND MIRRORS.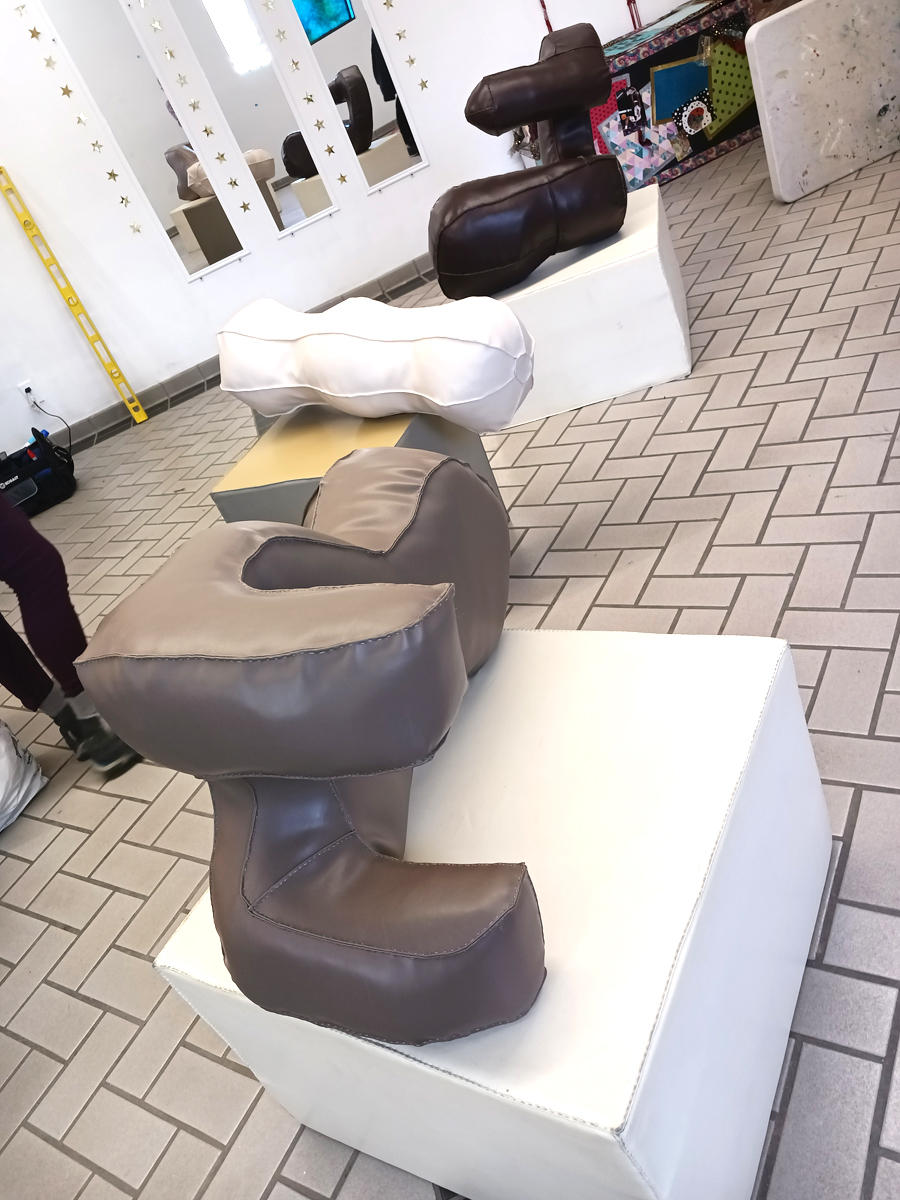 PLEASE TOUCH THE WORK OF LIZ NURENBERG.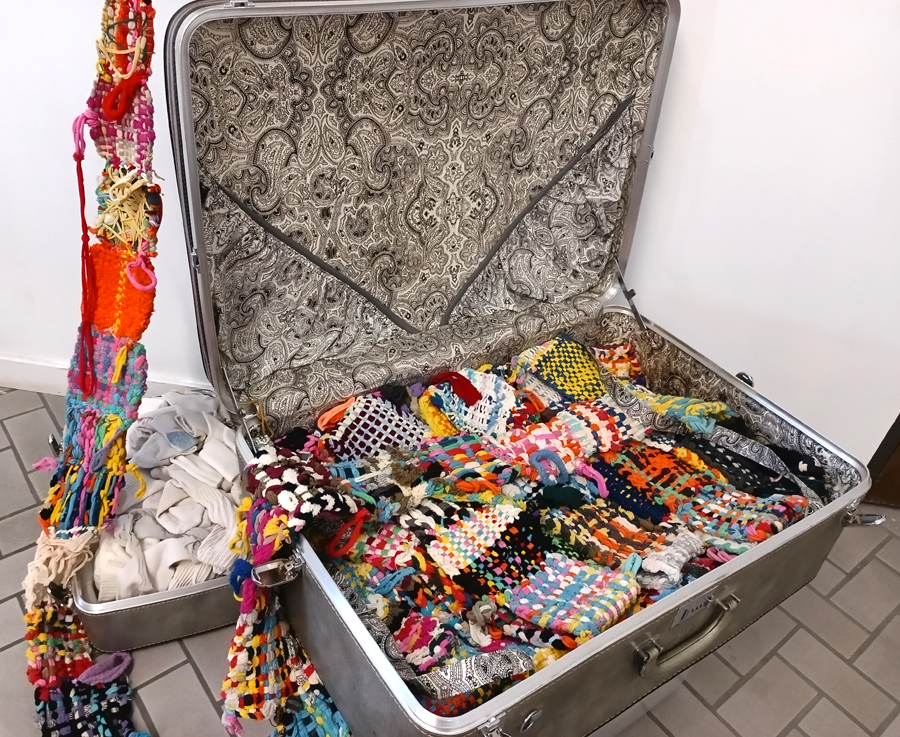 THE TREASURE CHEST OF LAUREL PALEY.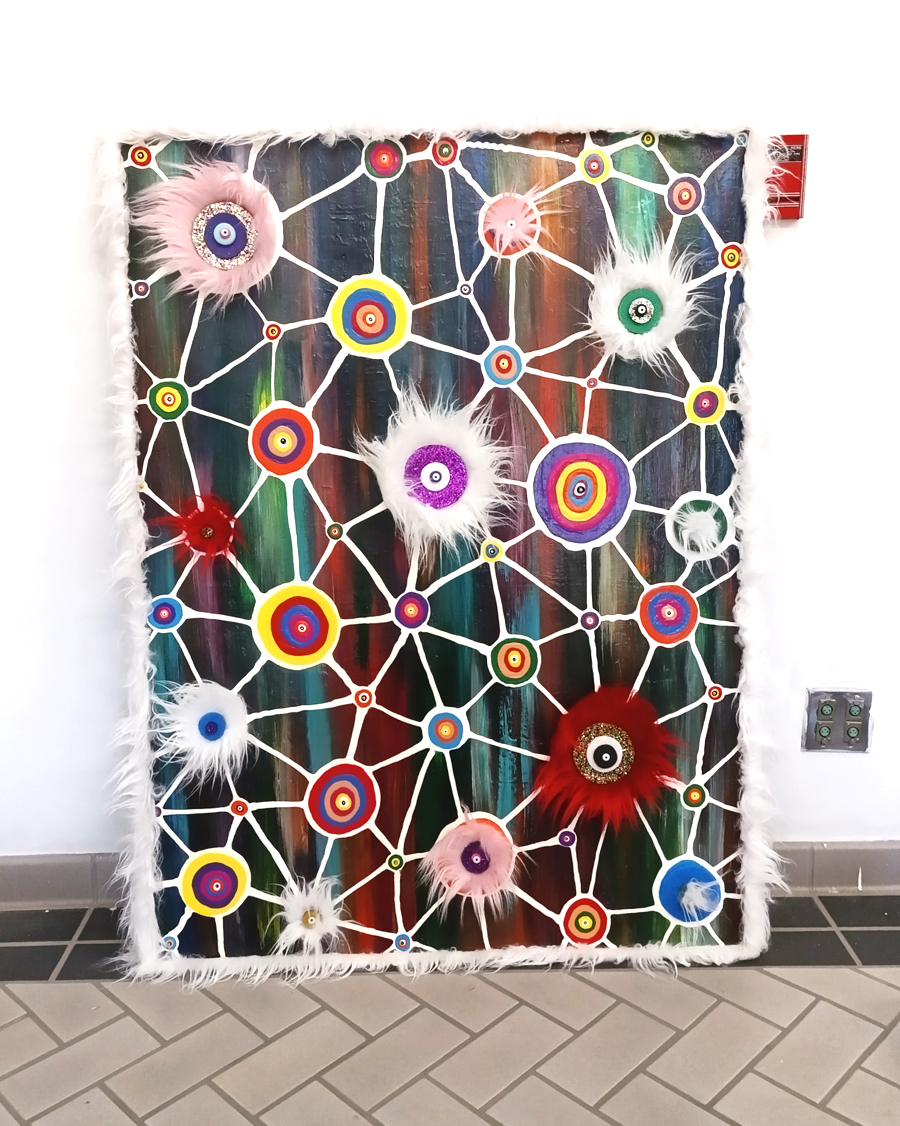 FURRY FUN WITH JULIE O'SULLIVAN!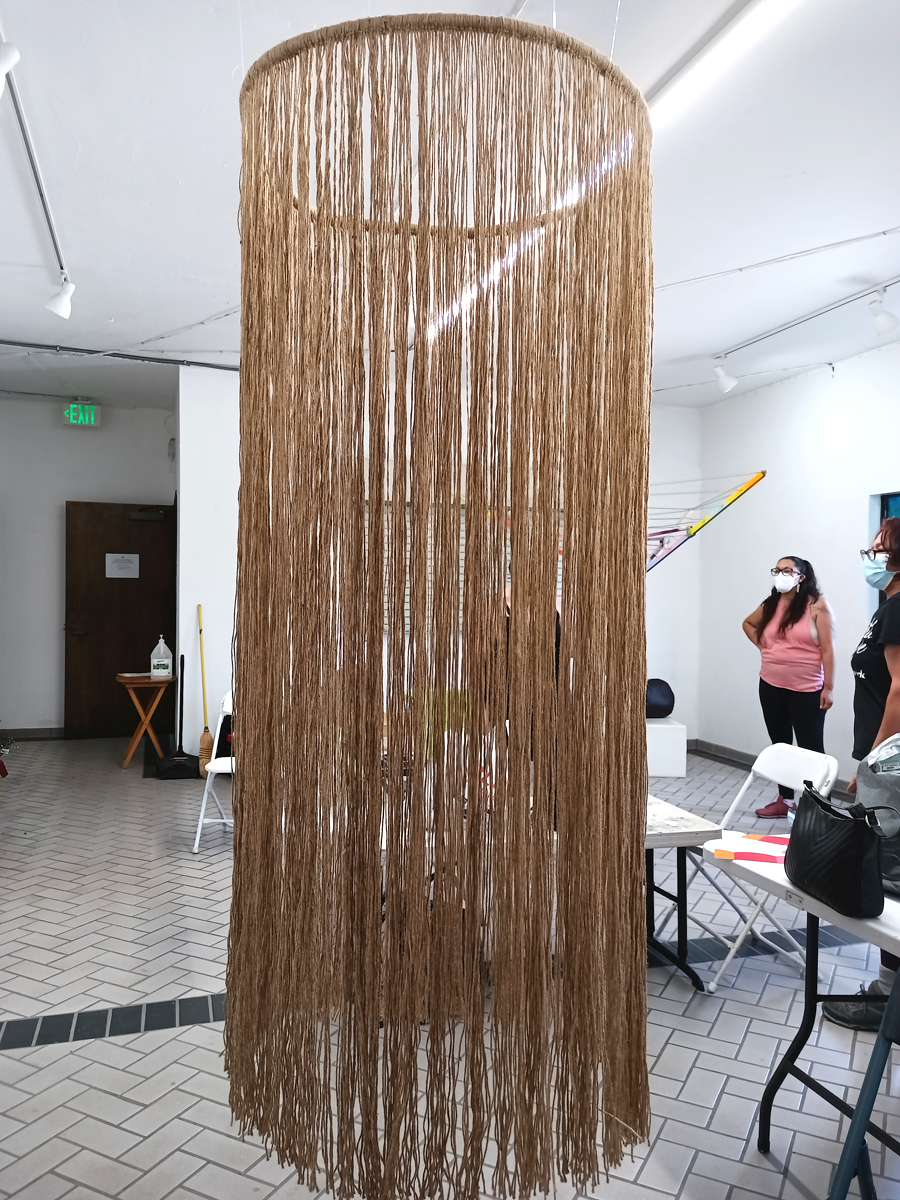 I THINK SHELI APPROVES.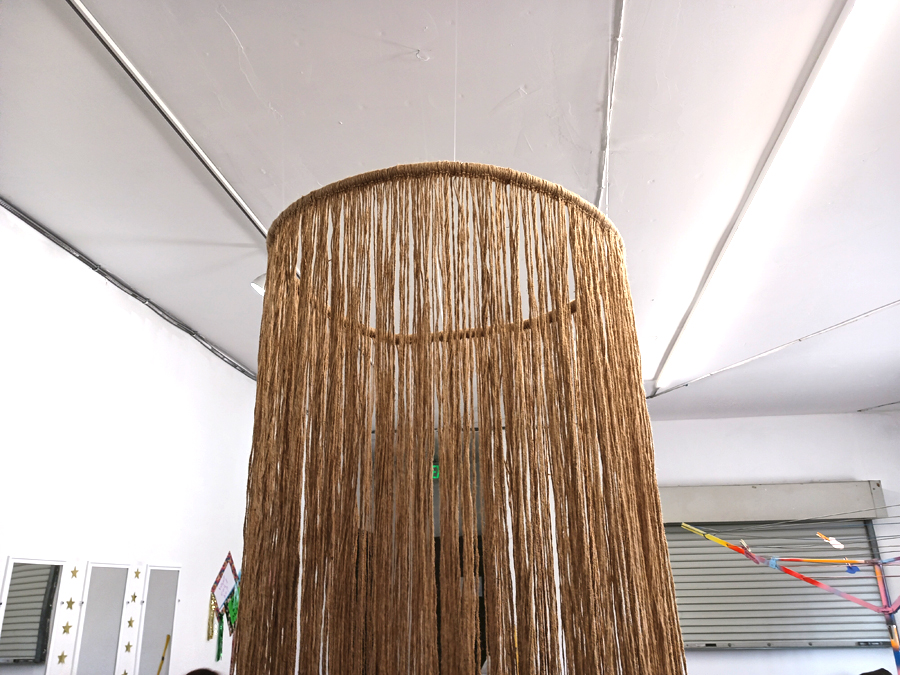 LOOK UP…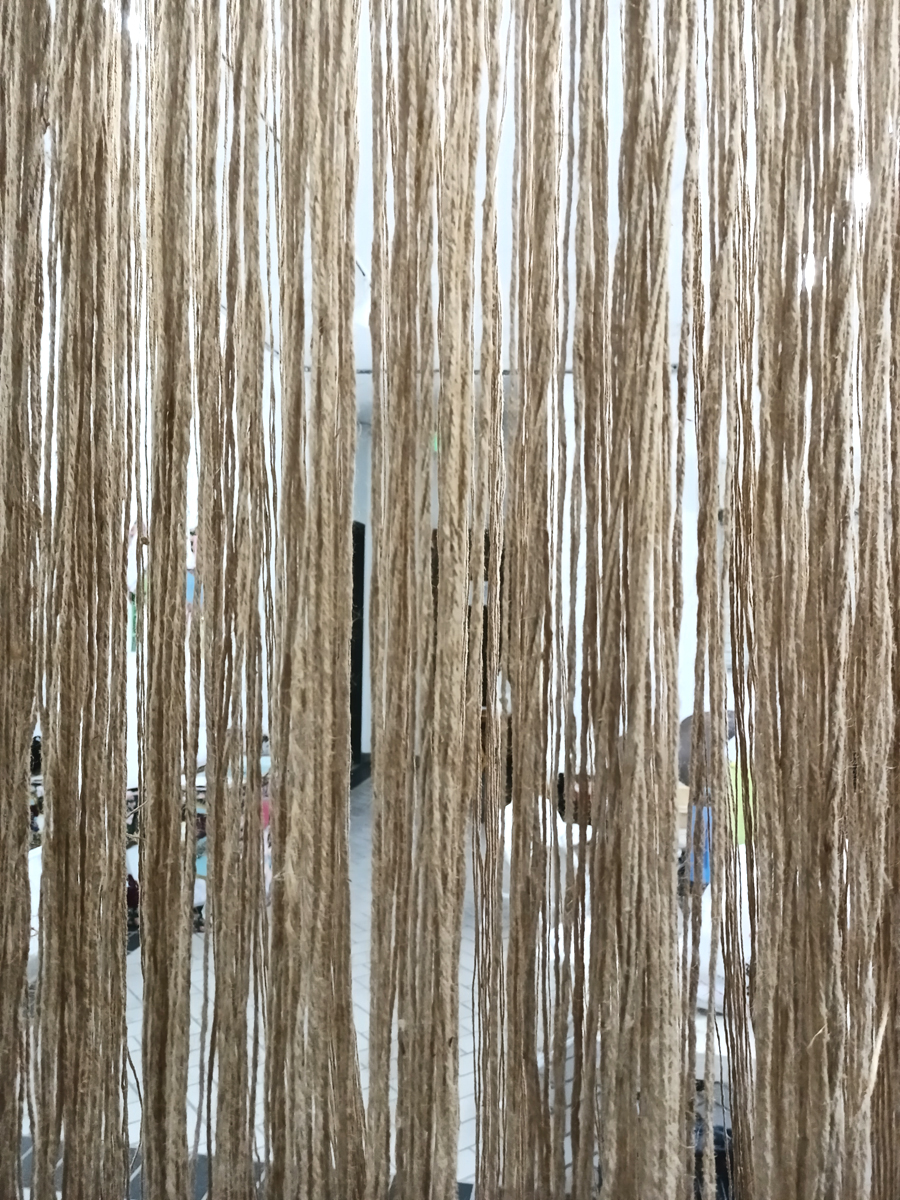 LOOK IN. AND OUT. CHANGE YOUR PERCEPTION…CHANGE YOUR…LIFE.