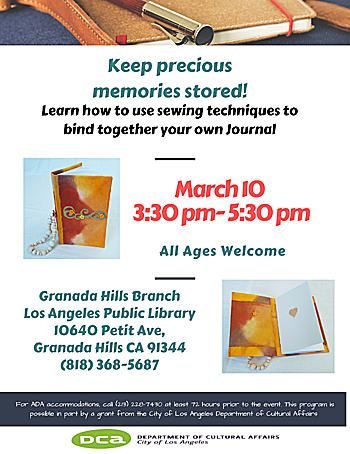 It was a pleasure to lead a "journal-making" workshop/program at the Granada Hills Branch Library as part of my Artist Residency there, supported by the wonderful Los Angeles Department of Cultural Affairs.
Who knew creating a journal, traditionally a place to record daily thoughts, ideas, activities, fears, concerns, dreams and wishes would be so salient?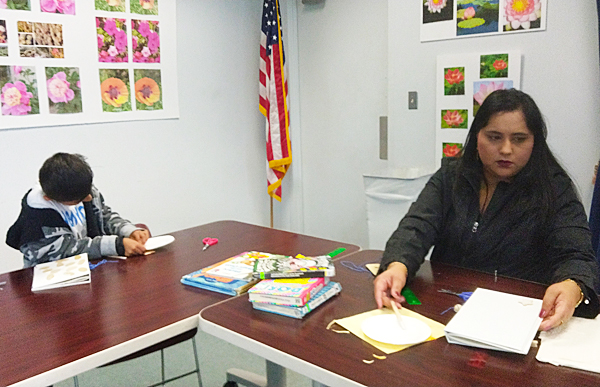 Families joined together to learn how to fold a "signature" (gathering of folded pages),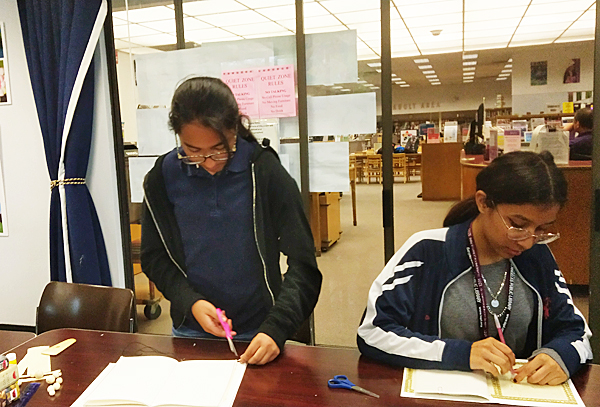 glue cover and spine boards to white-prepped canvas to create the book structure and "house" the pages,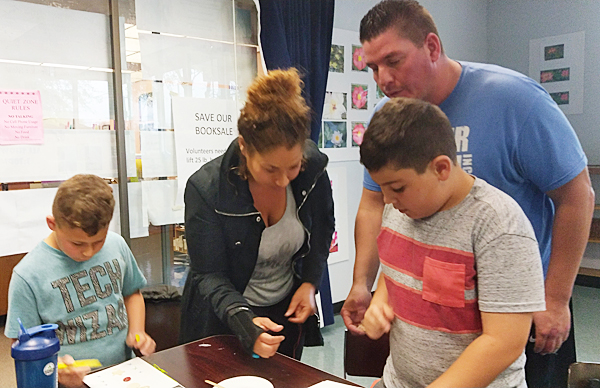 then sew the signature  into the book through the spine using durable, earthy  hemp cord.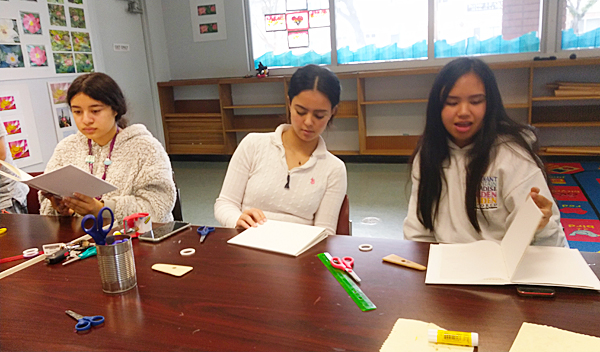 Having exerted this labor to create their book structure,  participants had the glorious pleasure of developing and embellishing their journals with decorative papers, washi tape, markers, beads, and other collage materials. The canvas book covering, functioning as a book cloth is a wonderful surface for painting, stamping, printmaking, stenciling and any other wet or dry media.
May journaling help all and any through this very difficult time we are in.
Journal on!