I formally began Studio Residency at the Camera Obscura Art Lab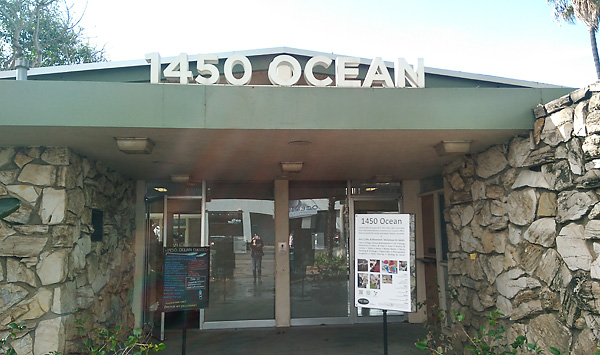 in Santa Monica Wednesday January 10th.  I share the sunlit space, located within the beautiful Mid-century building overlooking Palisades Park, Santa Monica Beach and the blue Pacific with textile artist and fellow Studio Artist-in-Residence Huong Nguyen.
First Workshop, January 13, 2018:
Making the Flag Book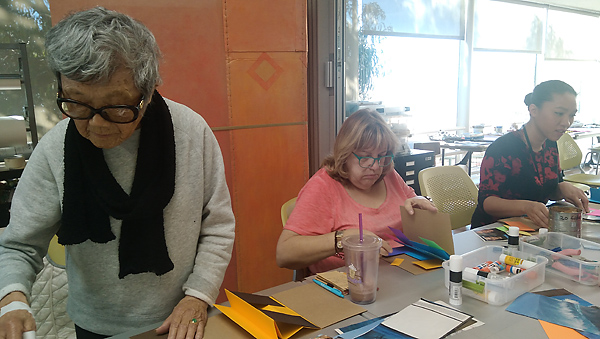 Three generations of makers…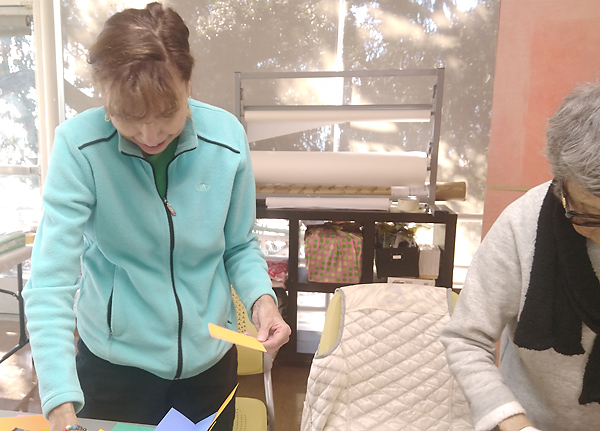 Full body…making while standing.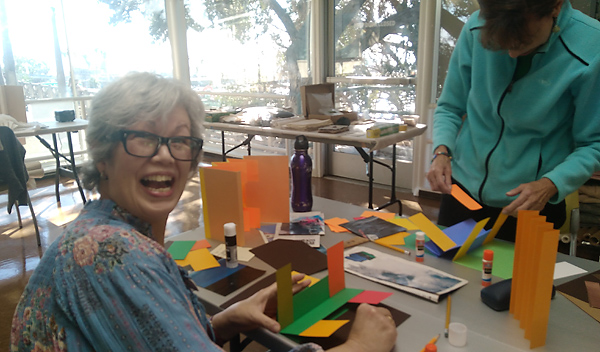 Full spirit…making while laughing.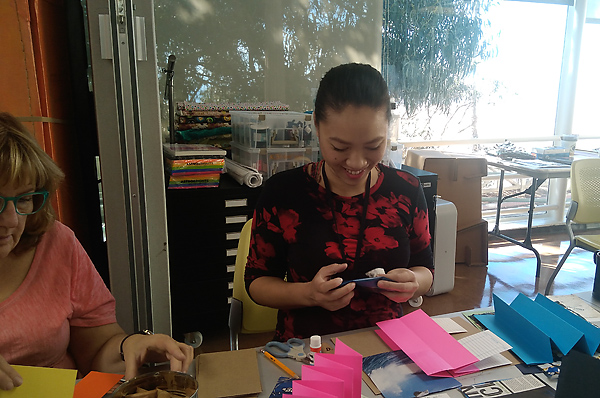 Full enjoyment…making while smiling.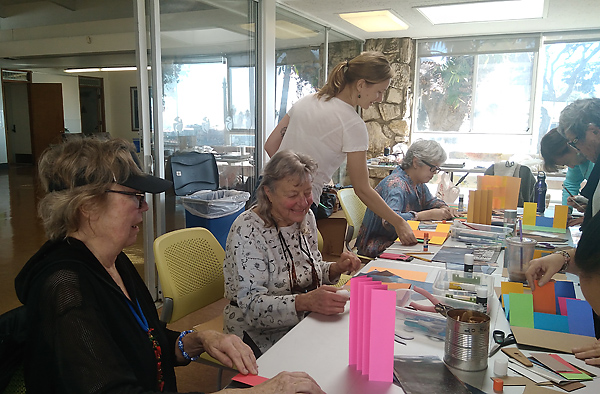 Women makers create together.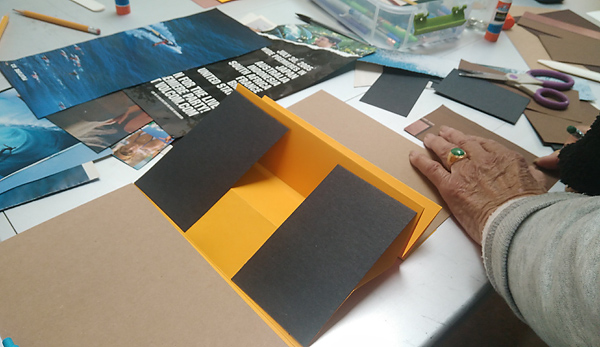 She instinctually softens the "warning" combination of yellow and black (think large cats, bumblebees and "yield" signs) with earthy cardstock.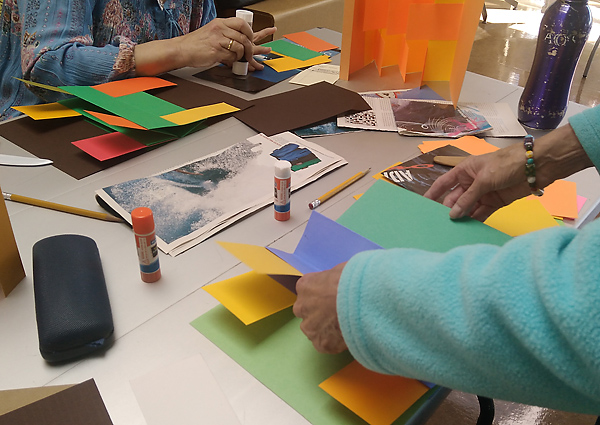 Choices. Always fascinating to see the colors people choose to use to share their stories.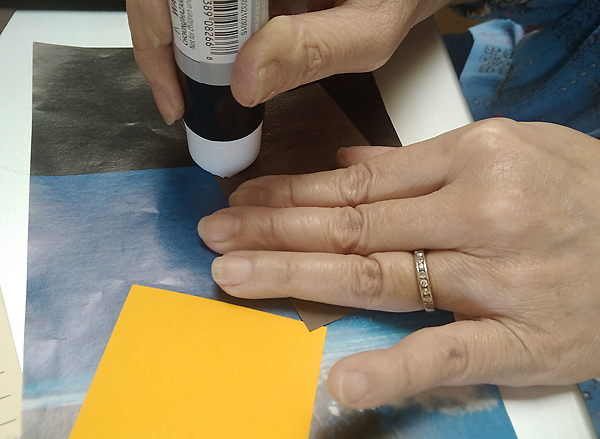 The effort of gluing effectively.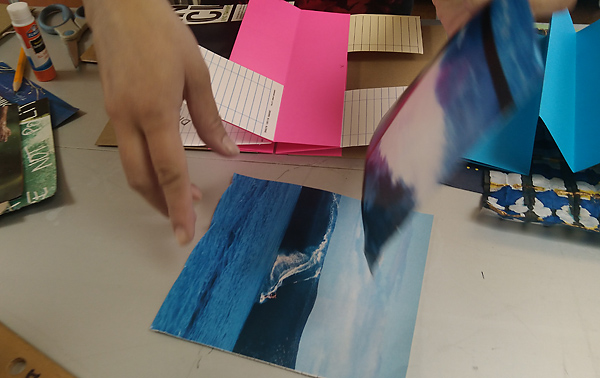 Using library cards from Verdugo Hills High School as flag pages.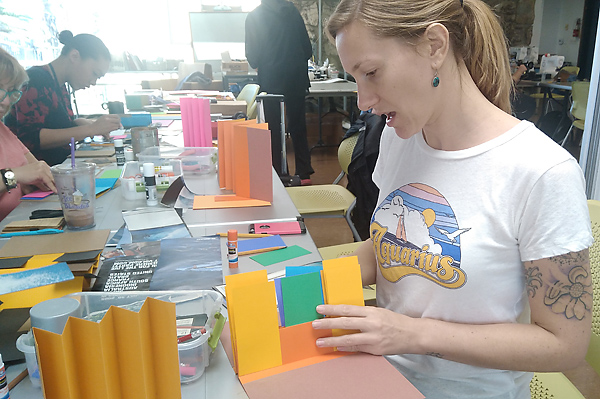 Putting it all together and ready for content.
It is magical to create by the sand, by the sea, by the blue Pacific, and share this experience with these makers.
Gratitudes.