I have been honored to be an Artist-in-Residence at the Sunland-Tujunga Library, supported by the City of Los Angeles Department of Cultural Affairs, conducting a series of bookmaking workshops for the community. As part of this Residency, I conducted two workshops at Verdugo Hills High School, for Freshman VAPA (Visual and Performing Arts Magnet) English students.
On February 15th, we held a Residency Culmination event at the Library, complete with bookmaking activities, refreshments, and an exhibition of hand-made books created by adults participating in the Library's "Wide Open Reading" group, and VAPA students.
We had a blast!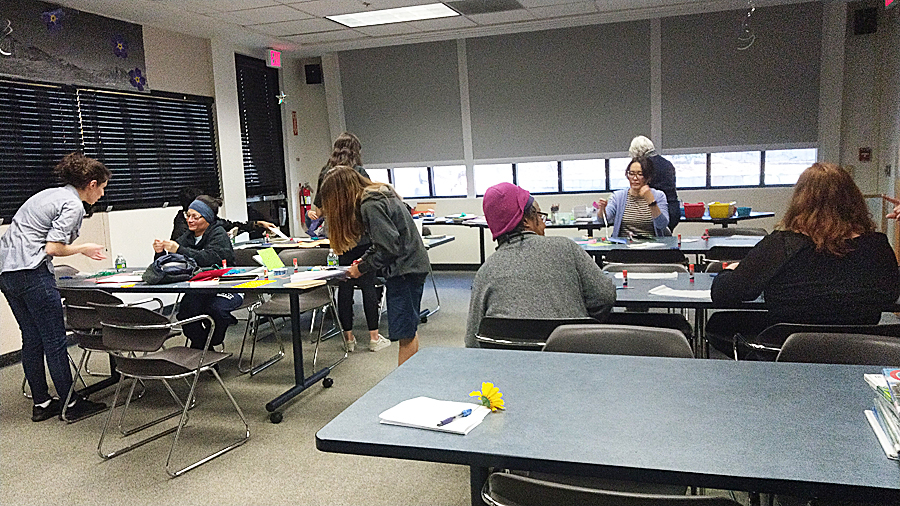 Three bookmaking projects were running in the Community Room.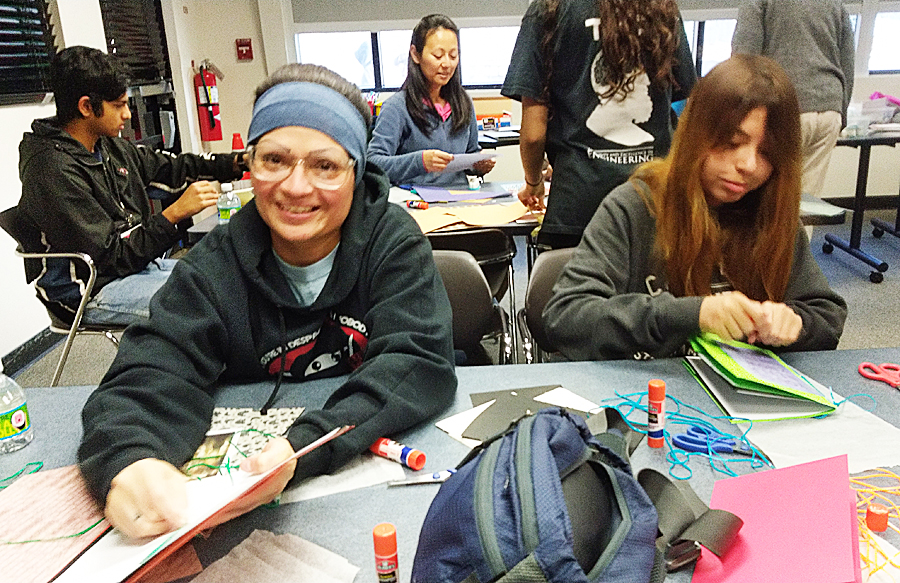 Mother and Daughter work side by side.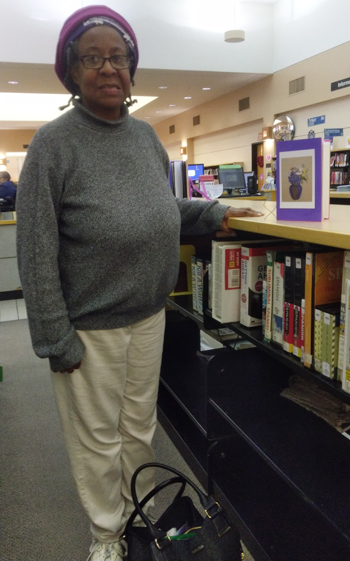 A member of the Library's "Wide Open Reading" group stands by her handmade book.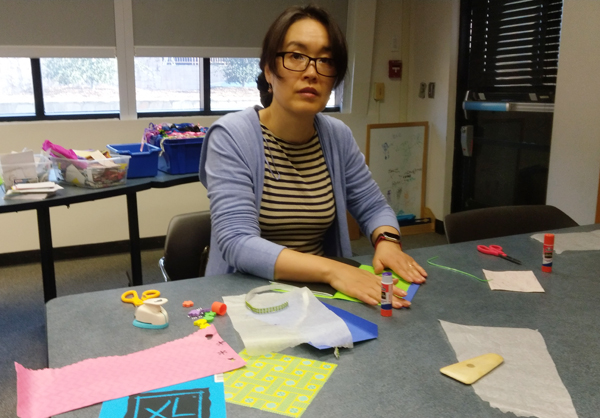 Patiently creating detail with tiny butterfly shapes.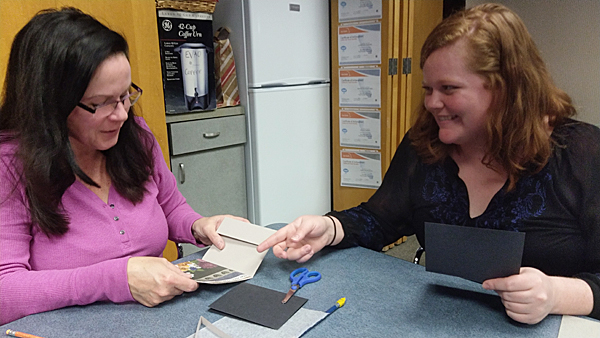 Another Mom and Daughter team…artists working together.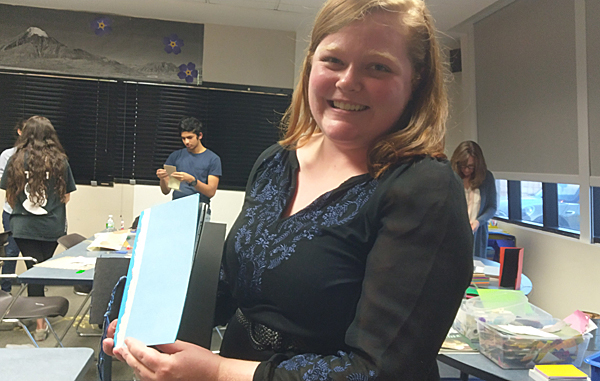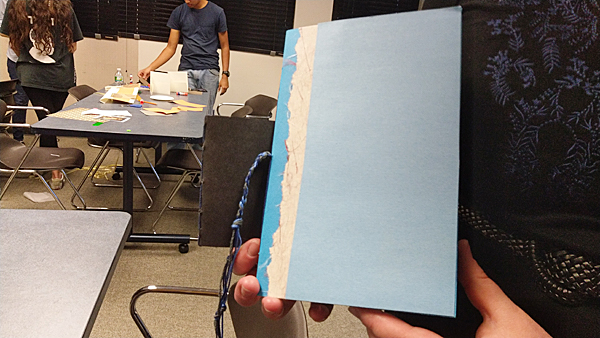 Young adult artist proudly shares her creations.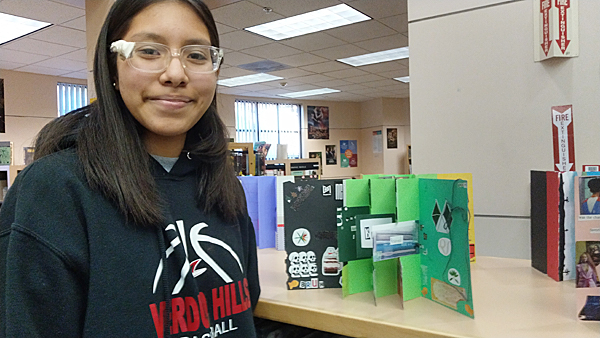 Young artist from the VAPA (Visual and Performing Arts) magnet at neighboring Verdugo Hills High School and her flag book created in a two workshop series held in her freshman VAPA English class. The books contrasted how students wanted to present themselves and how they felt they were perceived on the outside (exterior book covers) with how they feel on the inside- the flag pages).
It has been very moving to see makers create and share works which reveal them on various levels.
Gratitudes!