It has been exciting to lead programs at the Granada Hills Branch Library of the LAPL, as part of  my Artist in Residency there:  "We Write the Book", supported by the Los Angeles Department of Cultural Affairs
In honor of Native American Heritage Month, participants created multi-dimensional "Tunnel Books", theatre-like structures comprised of a backdrop attached to an accordion-folded "spine" on either side.
Makers then added their own "cross-pieces" , cutting out strips in the shapes of mountains and more, and attaching them to the spines so that they traversed the width of the book, creating a place to add figures and other images to create their unfolding story, tableau or diorama.
As usual, attendees wowed with their use of color, shape and materials, imagination and creativity!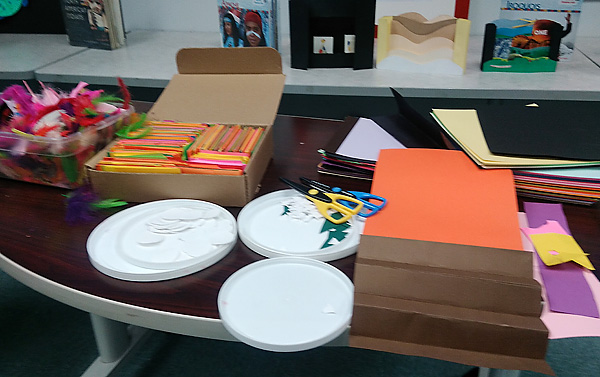 It is a materials world.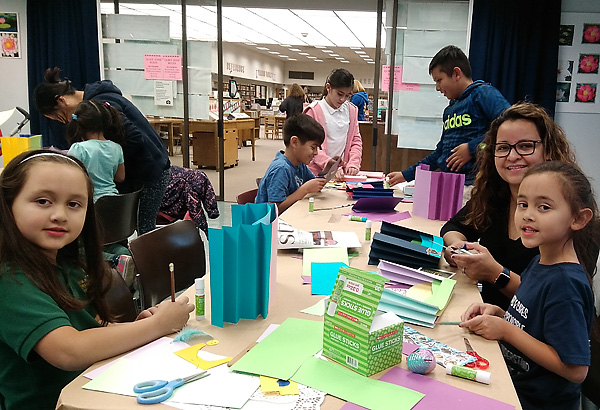 Families work together.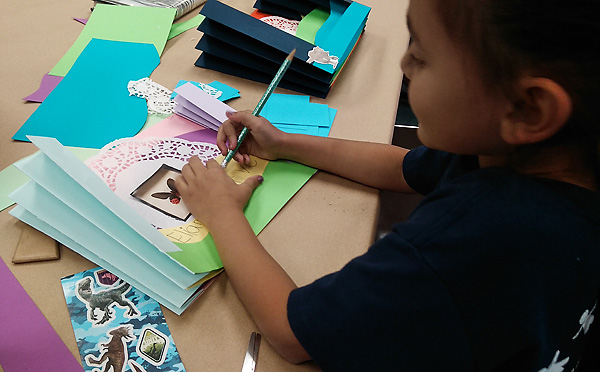 Attention to detail.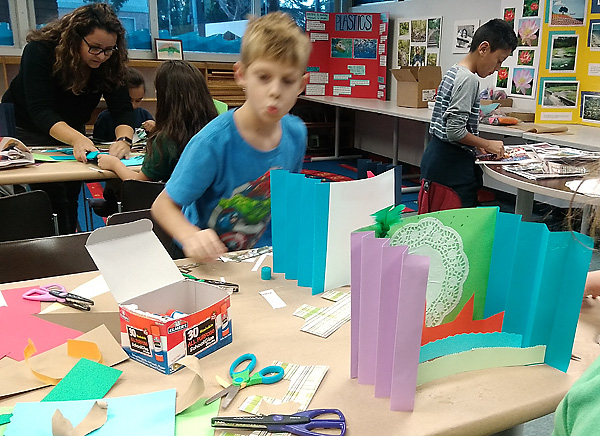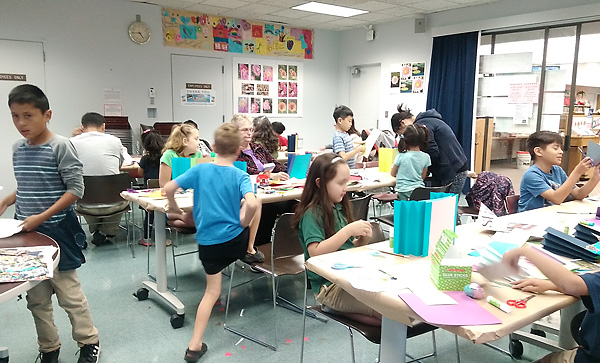 Making is an active sport.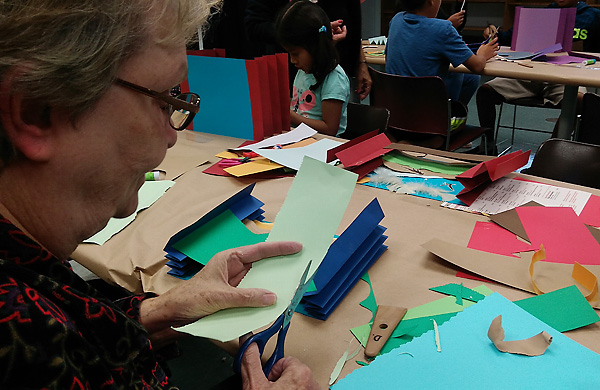 Careful cutting.

Focus.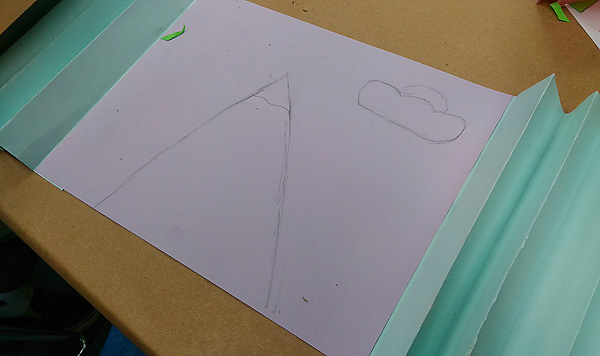 Sketching out the concept.

Use of feathers animate the image.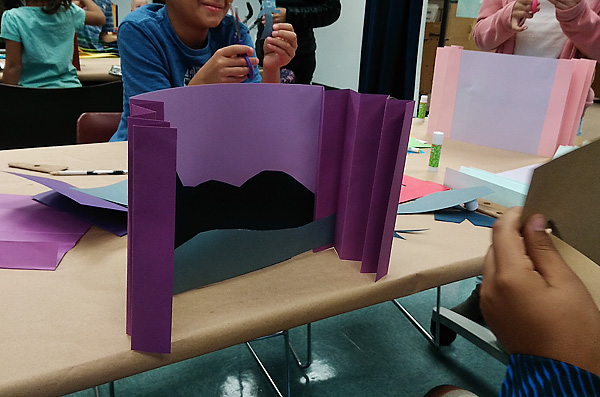 Majestic purple…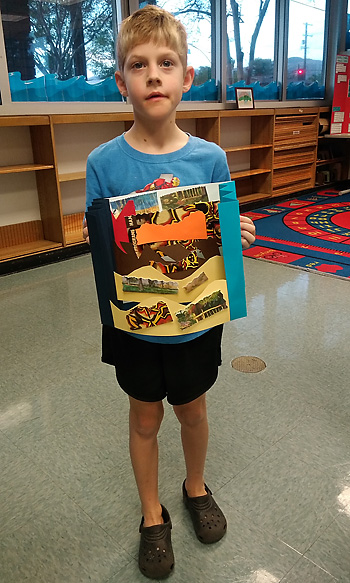 Showing off the completed book!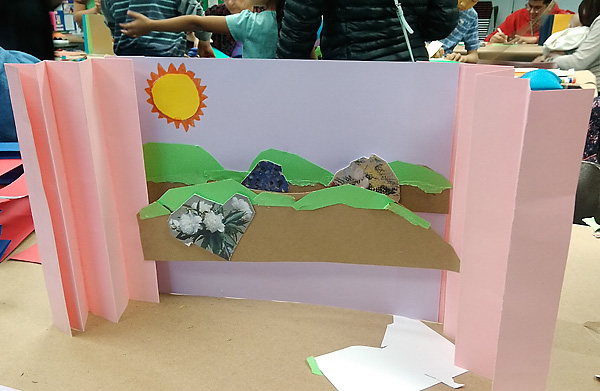 Creating a beautiful place to be.

Was this maker hungary? He created an ice-cream shop…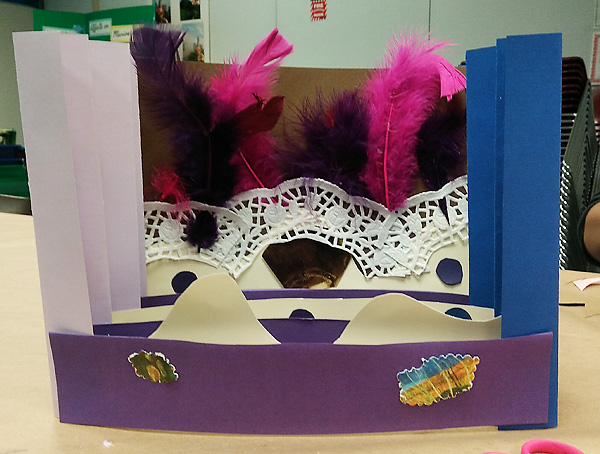 Fun use of materials.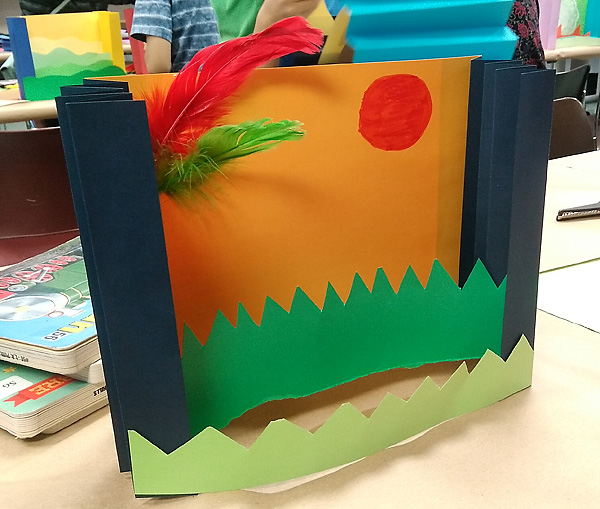 Brilliant colors, black framing and carefully chosen use of select materials make this piece a stunner.
If you are in the area, join us for a  Winter Community Celebration at the Granada Hills Branch Library on December 19th from 1:30 – 5PM.
There will be "Envelope Bookmaking", refreshments, sharing of works, and lots of fun!