I have been honored to work with a wonderful group of "older adults" at the Craft Contemporary Museum in Los Angeles, offering a series of workshops teaching bookmaking techniques, and providing a forum for creativity, imagination, sharing and story.
The series, "Crafting Our Stories By Hand" has had to be postponed due covid19.
Therefore, I have started an email newsletter to keep our community going, offering tips, images and sharing the work these makers are doing at home while "sheltering in place".
Sharing these newsletters as a blog post makes their contents available for any and all. It inspiring to see what these makers have done and are doing during these crazy times.
I am happy to bring you images, tips, inspiration and learning for your bookmaking journey.
I hope you are all well, staying safe, and creating!
Collie and Sunshine, have not heard from you yet…please send up a flare and let us know how you are doing….
Today I will share with you:
Wondrous new works by VICKI!

Wondrous new works by SANDRA!

A link to my blog post about an incredible exhibition of Flag Books created by teens!
Please note that images are included here, and also as attachments at the bottom of this email.
First, THIS:
The inside of Vicki's "Book in a Box", made for her granddaughter, that did not make it into last week's newsletter! (Please see attached also-)
Our newsletter from last week had an incorrect link! The link to last weeks's newsletter mistakenly went to the Wikipedia page of the poet W.H. Auden…pardon me!
Here is that same newsletter, with corrected link, in the form of a blog post.
| | |
| --- | --- |
| | Friday Bookmakers Inspiration! We Stand (Sit?!) Together, Making Books! (3) |
Now, onto this week's content! (Using radical red for our verbiage…to give you a boost of energy during these challenging days).
PLEASE NOTE: Both Vicki and Sandra used maps in their BookWorks!
Interesting….
From VICKI!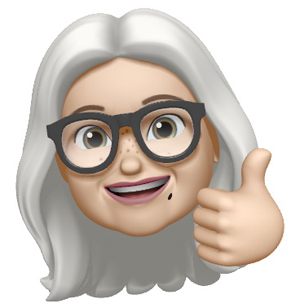 "First book was made like paperbacks are made."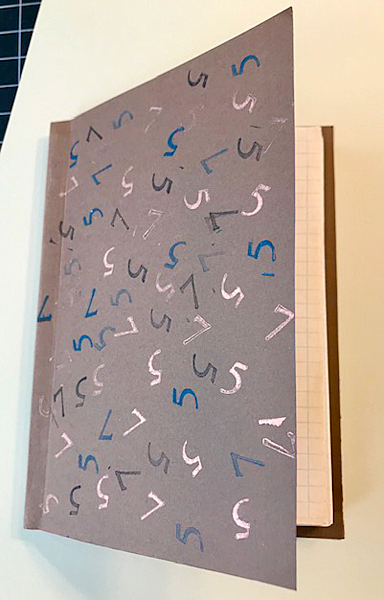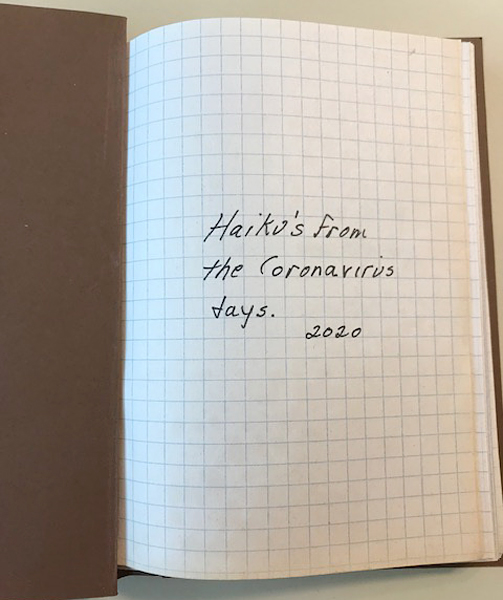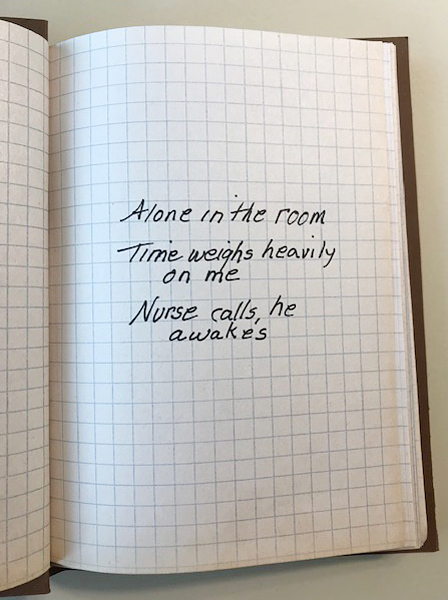 WOW
"The second is an envelope flip book with various pockets inside for storing travel ephemera.   The haiku book was created by assembling a number of different papers together putting them together in the press and gluing all edges on one side until it was like a note pad.  Then I just glued it together with the cover.  
OUTSIDE THE BOOK: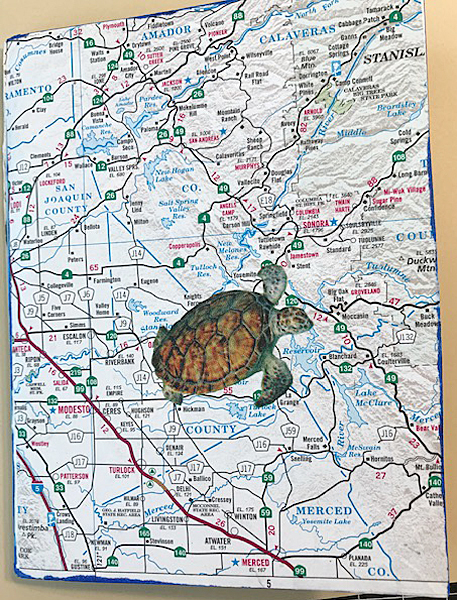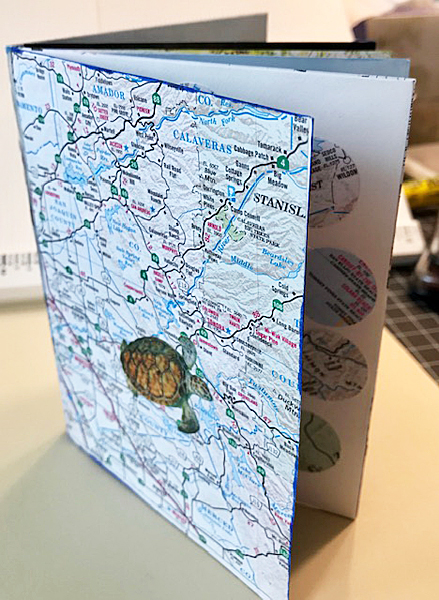 The inside pages with arrows indicate openings. Based on how many books I am sharing, you wisely said the sharing is important to the maker."
INSIDE THE BOOK: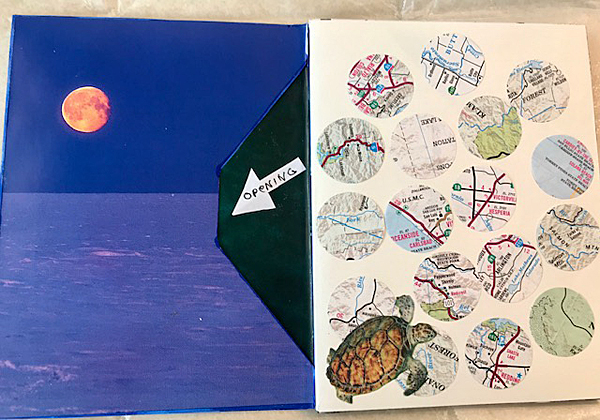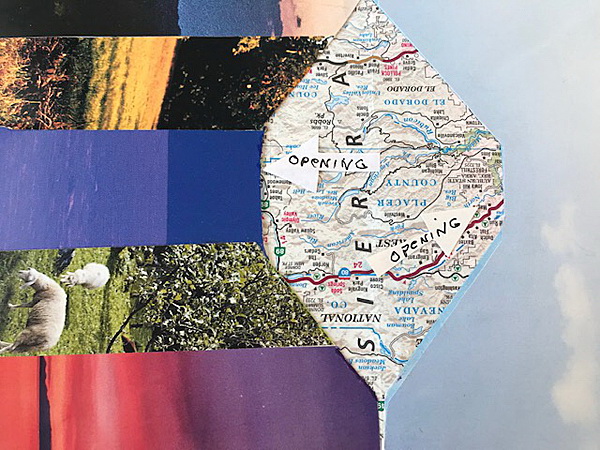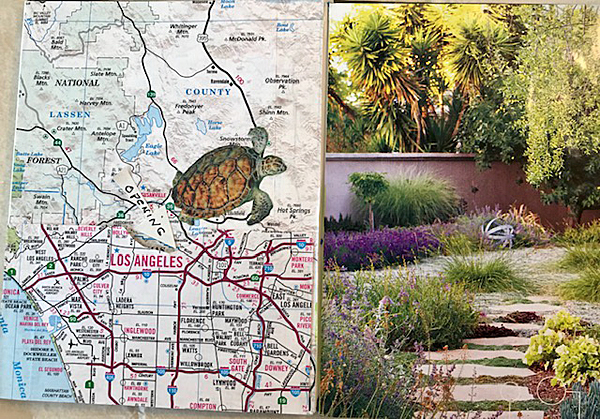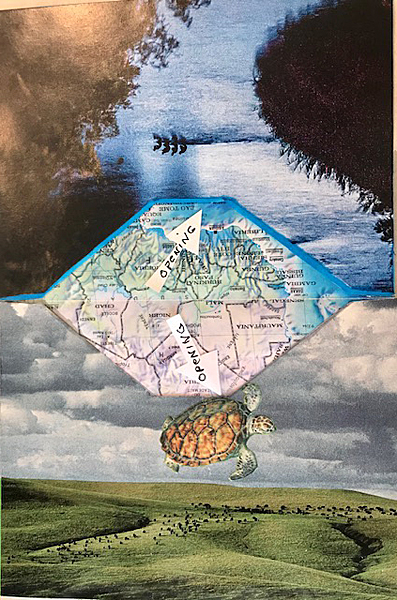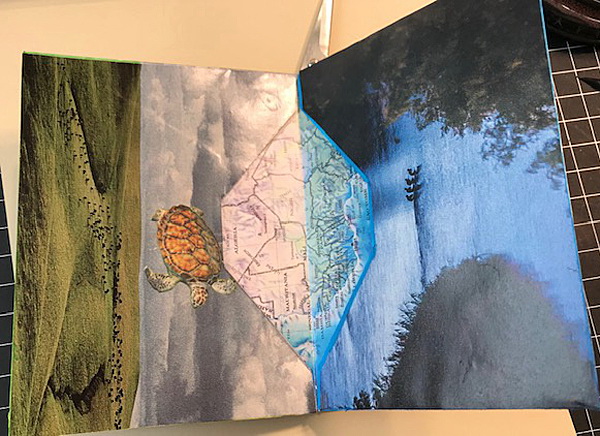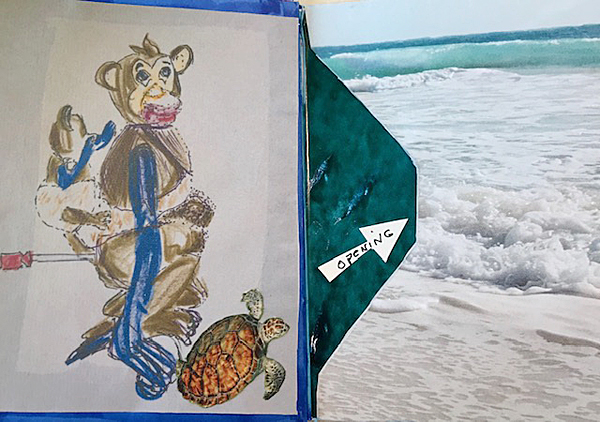 From SANDRA:
"I'm so glad you've created a weekly email for us. Keeps me going.
Also I spoke with Marisela at the museum today. All is well there.
Anyway, here is my work for the week. I tried a new structure for the first book and used old Paris postcards, a Paris map, and metro subway routes."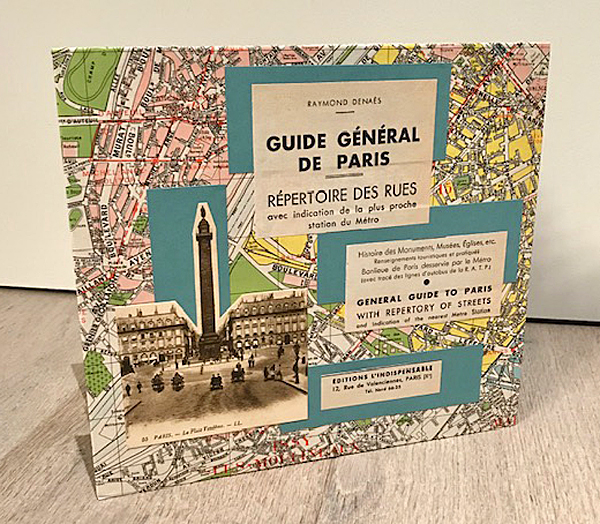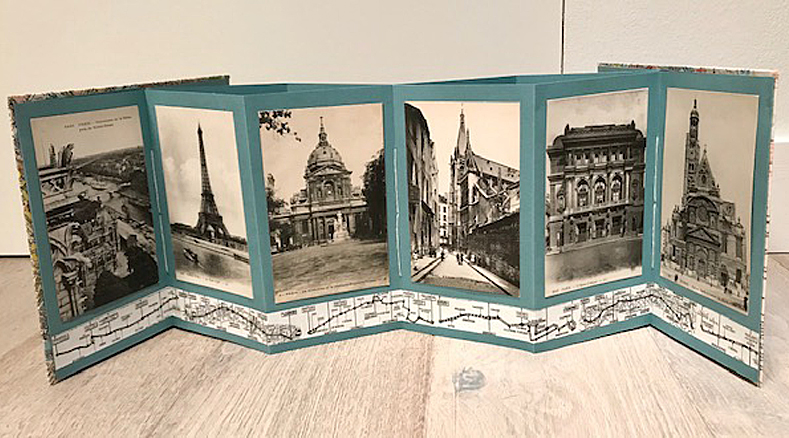 "I found a little group of Polaroid snippets that my daughter found in one of her art classes in middle school eons ago. Gathered them up in a photo book of sorts, using the tied binding technique.
That's it for now. I pore over the bookmaking books all of the time to get ideas. What great resources!"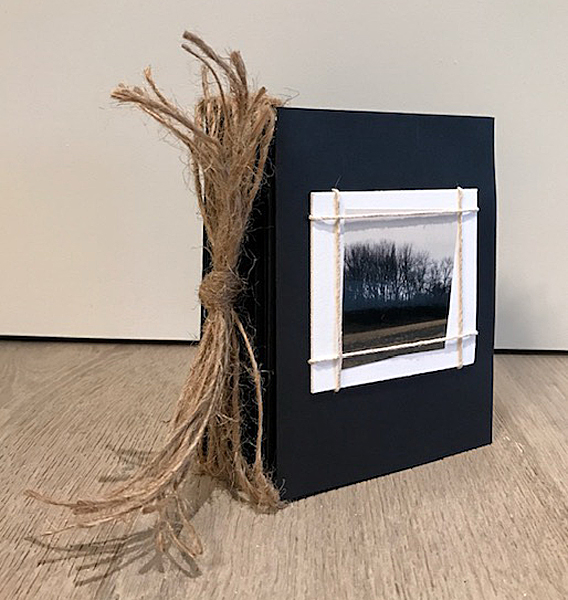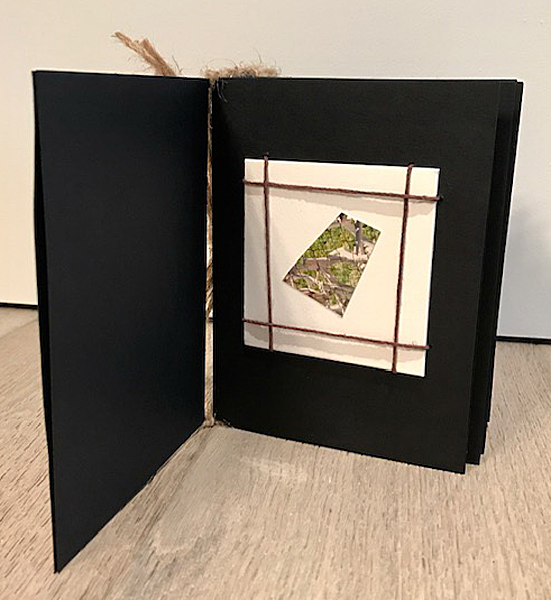 Finally, enjoy and let us know what you think about these amazing Flag Books VAPA (Visual and Performing Arts) students created at Verdugo Hills High School this past Winter. Just click either link to read the post.
What do YOU think about how the form of the book can connect what we present on the Outside, to what we 
actually feel on the Inside?
One of those systems of opposites we talked about, and I suggested you use a =s a creative prompt for your bookmaking, content, visuals and writing!
Well that is it for this week dear Craft Contemporary Bookmakers!
If you are able, and so inclined, email us all back and share something book-related, or anything of interest you wish.
Stay safe, stay strong, stay well
STAY CREATIVE!
In peace and hope and truth and beauty,