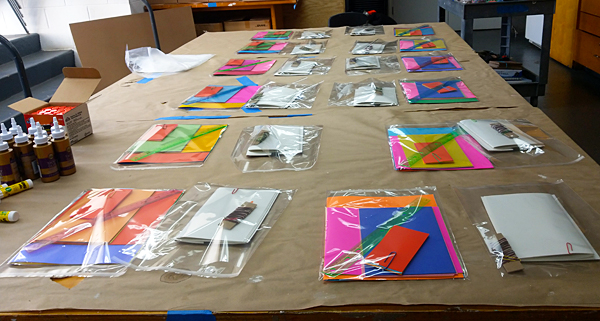 Visual Feast…Eye Candy…Material World
Crafting Histories: Bookmaking with Debra Disman –  an Online Workshop Series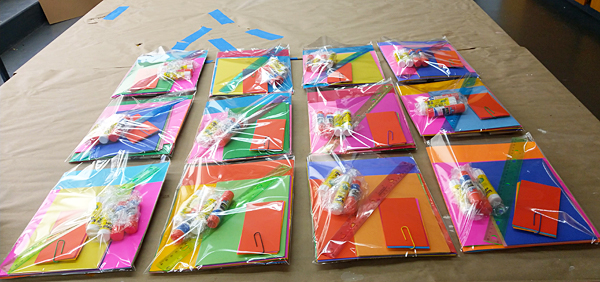 Colorful packets of bookmaking materials
The Art of the Book: Crafting Our Stories By Hand is an online workshop series specifically designed by Craft Contemporary and artist Debra Disman for adults over the age of 55. This program is made possible by funding from Aroha Philanthropies and is part of a nationwide campaign to bring thoughtful and specialized programs to a valuable population that is often undeserved by arts institutions.We invite you to register for this cycle's participant cohort. This 8-session bookmaking series taught by artist Debra Disman will meet through the online platform Zoom, every Friday at 11am – 1pm. Starting August 7 through September 18, 2020. The program will conclude with a final presentation and discussion of works and experiences, participants will also be provided a group document and online presence to share their work with friends and family.

Hemp cord and prepped book pages and covers for sewn book structures, bright tagboard for folded and glued book forms.
Objective: Learn how to create folded, glued and sewn book structures. Learn how to use bookmaking as an expressive vehicle for communication. Learn to share stories through the medium of bookmaking
Participants will be introduced to ideas of storytelling through materials and the handmade. We will explore what the term book means, why books are important, and how they have functioned through time and culture.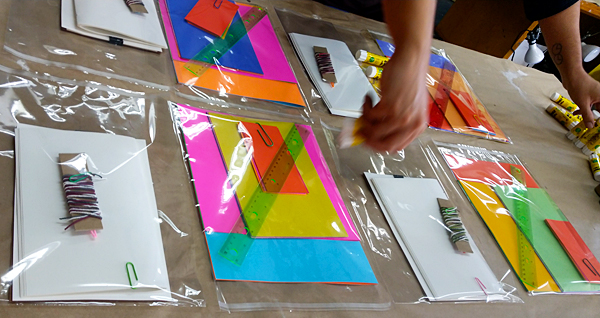 Andres's helping hands and design eye
Orientation: Friday, August 7
Session 1: Friday, August 14
Session 2: Friday, August 21
Session 3: Friday, August 28
Session 4: Friday, September 4
Session 5: Friday, September 11
Critique & Wrap-up: Friday, September 18
Culminating Event: Friday, September 25
Andres Payan Estrada, Curator of Public Engagement at Craft Contemporary in action, prepping materials packets for participants.