I was thrilled to be part of the exhibition "TRANSITION", presented by Tarfest 2020, produced by Launch LA, and juried by the wonderful Holly Jerger, curator for Craft Contemporary.
Tour the show with Founder/Executive Director of Launch LA James Panozzo here.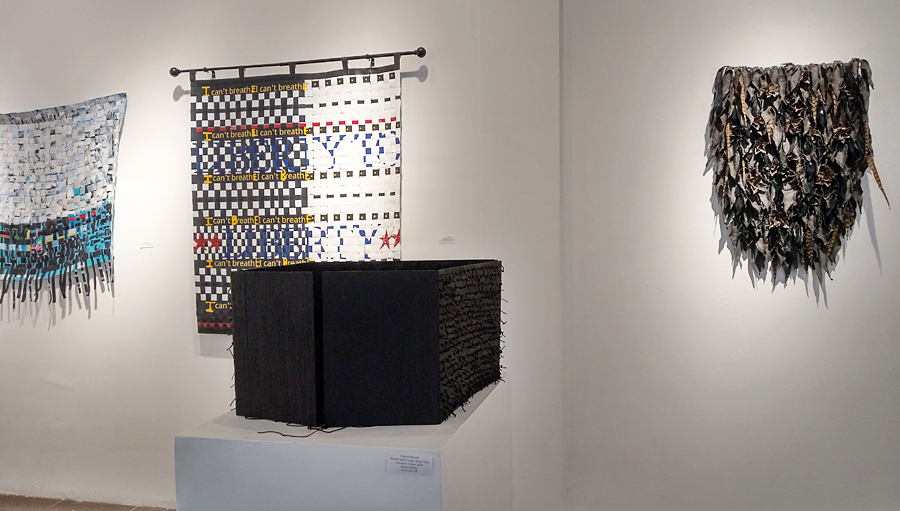 I showed "Torrent and Tangle: Keep your House in Order",  2019, 10.5 x 25 x 18", made of book board, hemp cord, ribbon, lace, mulberry paper, acrylic paint, and neutral PH adhesive.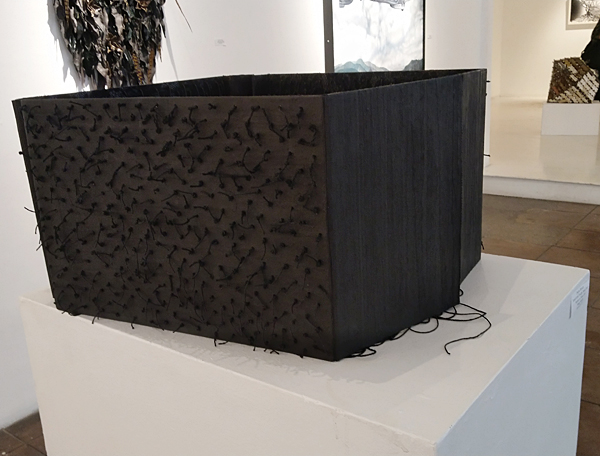 The piece was created in a bottomless box format,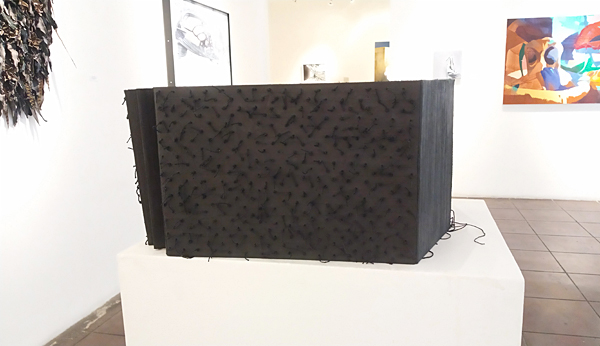 with two accordion folded joins, or back corners,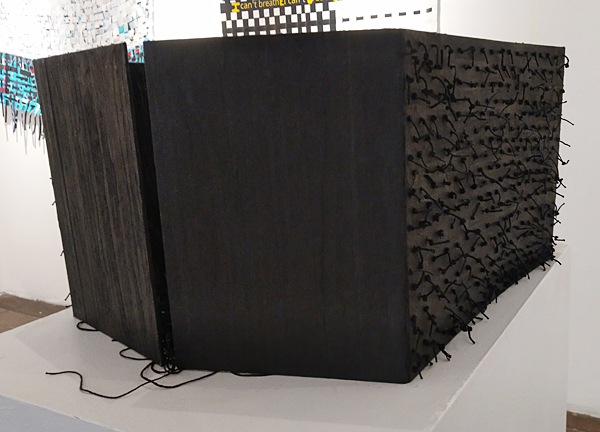 and two "front doors" hinged with cloth and surfaced with strips of ribbon, that can be opened,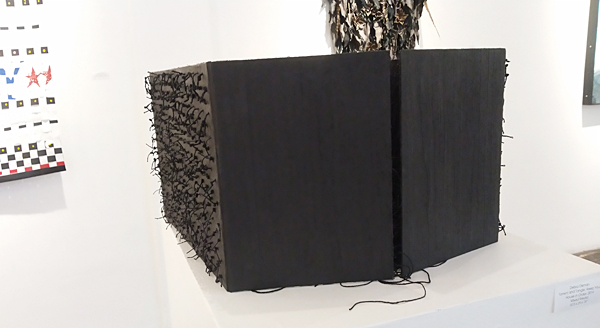 or kept closed,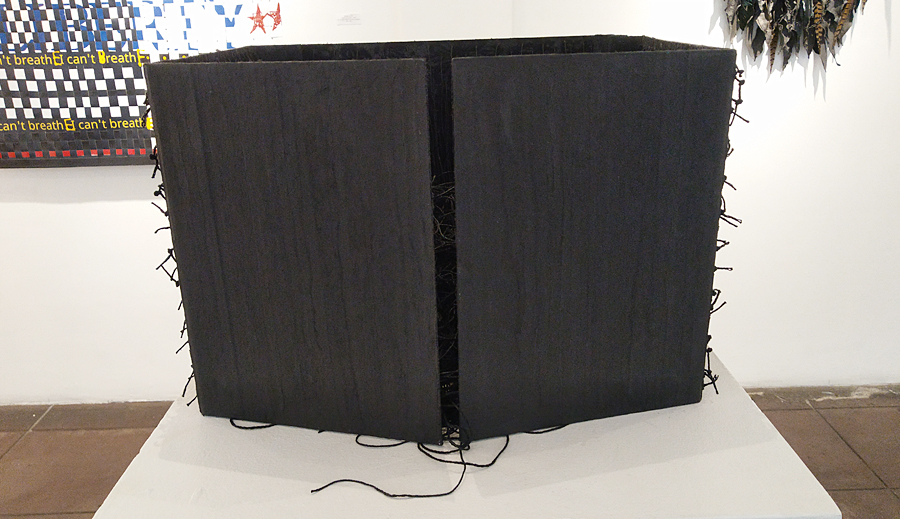 with any amount of the hanging internal strings kept in, or emerging, flowing or falling out of the structure,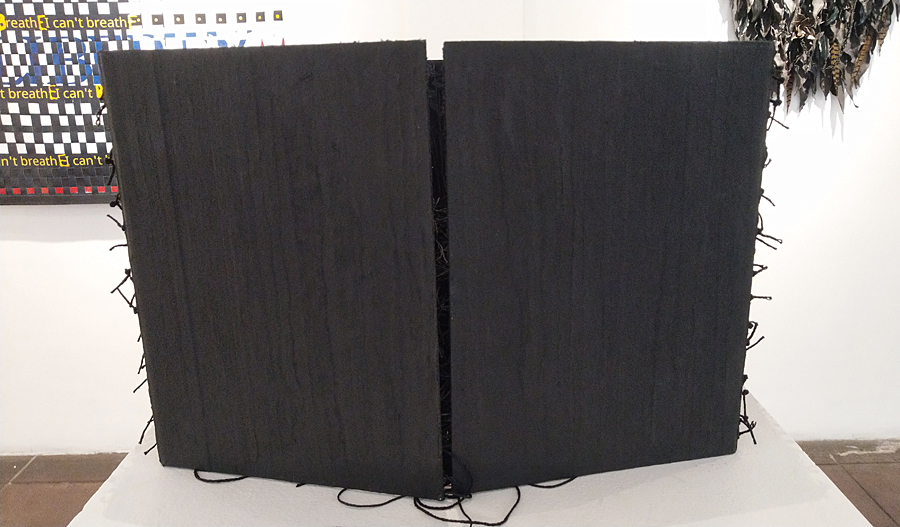 depending on how the those designing the show wish it to appear.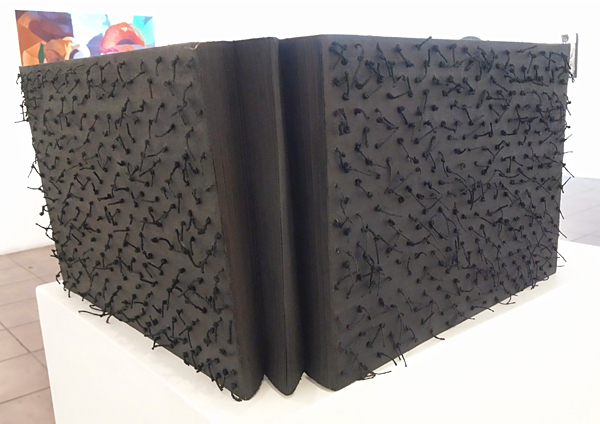 Hemp cords knotted on one end were threaded through awl-punched holes on three sides,

after the inside surfaces were lined with lace,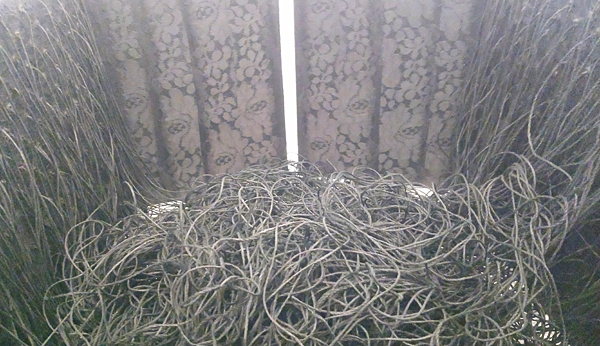 tumbling down in a torrent into a tangled heap onto the surface where the piece is placed.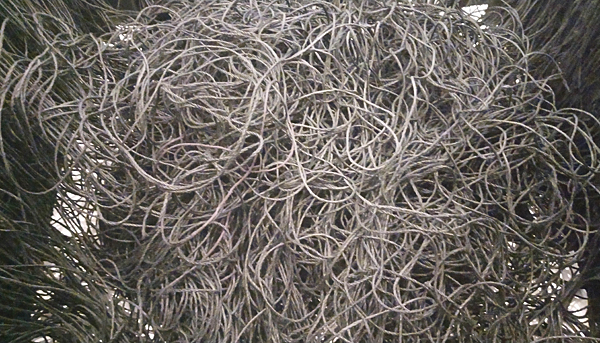 How will we get this all sorted out?
Nobody really knows, but this much is clear, we are in this together. Endemic of contemporary life, torrent and tangle is taken to the extreme by the current pandemic. We will get through this. We have to.