I am thrilled to be a part of "Contemplating Boundaries", a group exhibition presented at the Korean Culture Center of Los Angeles in conjunction with Launch LA, a Los Angeles Institution and brainchild of James Panozzo.

JULY 27 – AUGUST 18, 2023
Boundaries exist in all cultures-often as social constructs serving to regulate our actions, norms, taboos, and space. They may be codified laws, common societal traditions, or even self-imposed rules. 
"Contemplating Boundaries" brings together artists from across Southern California whose practices contemplate and reflect barriers, labels and limits- whatever their origin or purpose. These artists and their works- define our times, providing an authentic lens to view contemporary culture.
JURORS
TeaYoun Kim-Kassor

 

(Professor, Department Chair, Otis College of Art and Design)  TeaYoun Kim-Kassor (Phonetically, TaeYun: "Tea" as in "Taylor" & "Youn" as in "Sun") is originally from South Korea and has a varied background in education; she received academic degrees in S. Korea, Japan, and the U.S.  As an artist, educator, and cultural ambassador, she has been developing her artistic path, teaching pedagogy, leadership, and management skills to embark on transnational education and emphasize the importance of understanding global perspectives. She is currently a Professor and Department Chair of the Foundation Program at Otis College of Art and Design in Los Angeles, CA.
Mika Cho (Professor, ART/Director, Cal State LA Fine Arts Gallery) Dr. Mika Cho was appointed as Special Assistant to the President for Arts and the director of the Cal State LA Fine Arts Gallery in 2017. Prior to her appointment as the director of the Fine Arts Gallery she served as the chair of the Art Department. She is art educator, researcher, educational consultant, curator and visual artist, the last comprising numerous exhibitions at museums and galleries. Her research interests are in art-related and educational issues, which she shares through publications and extensive conference presentations nationally and internationally.

I am showing: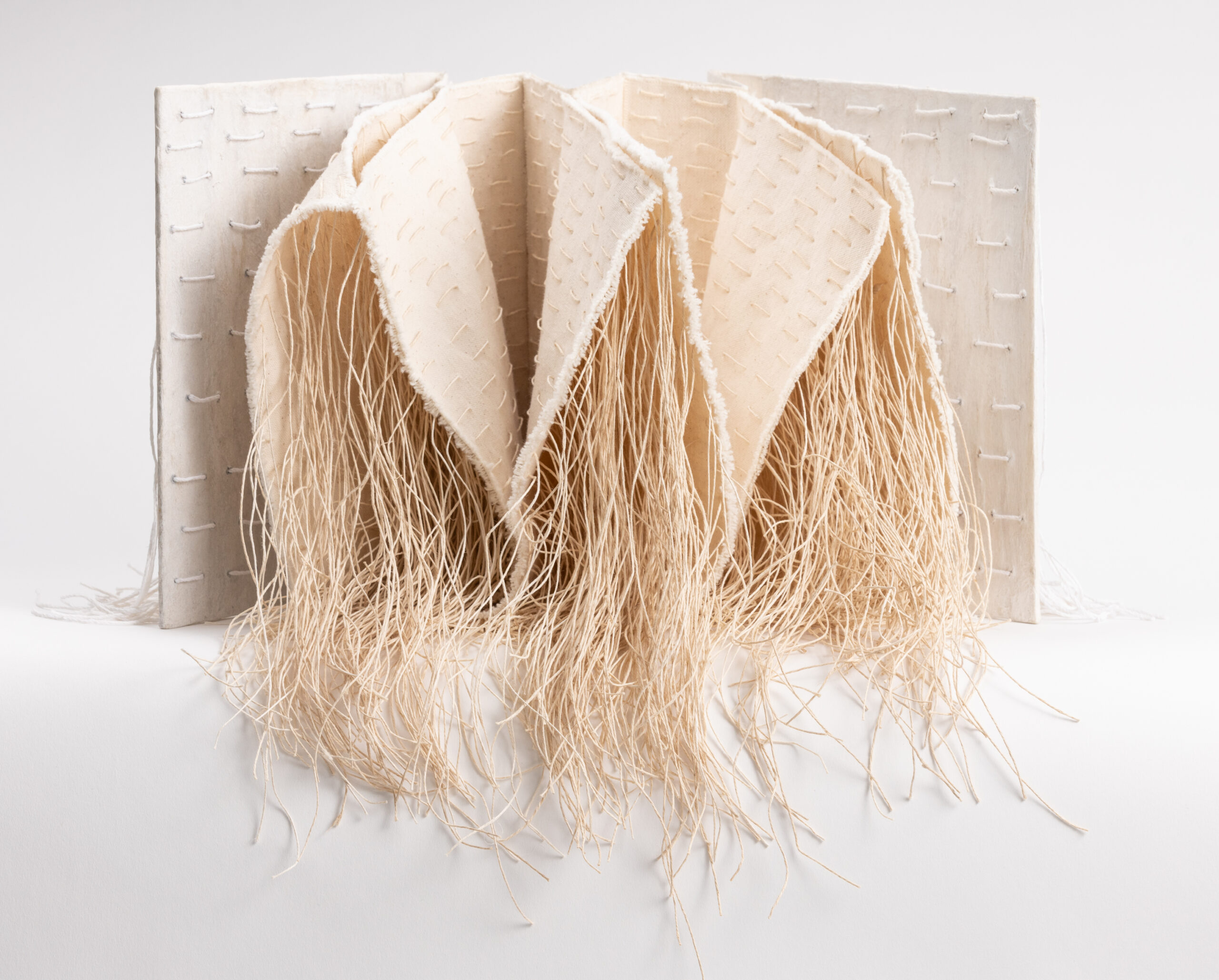 "Profusion", 8.75″ x 24.5″ x 7.75″, book board, mulberry paper, paint, canvas, watercolor paper, hemp cord

and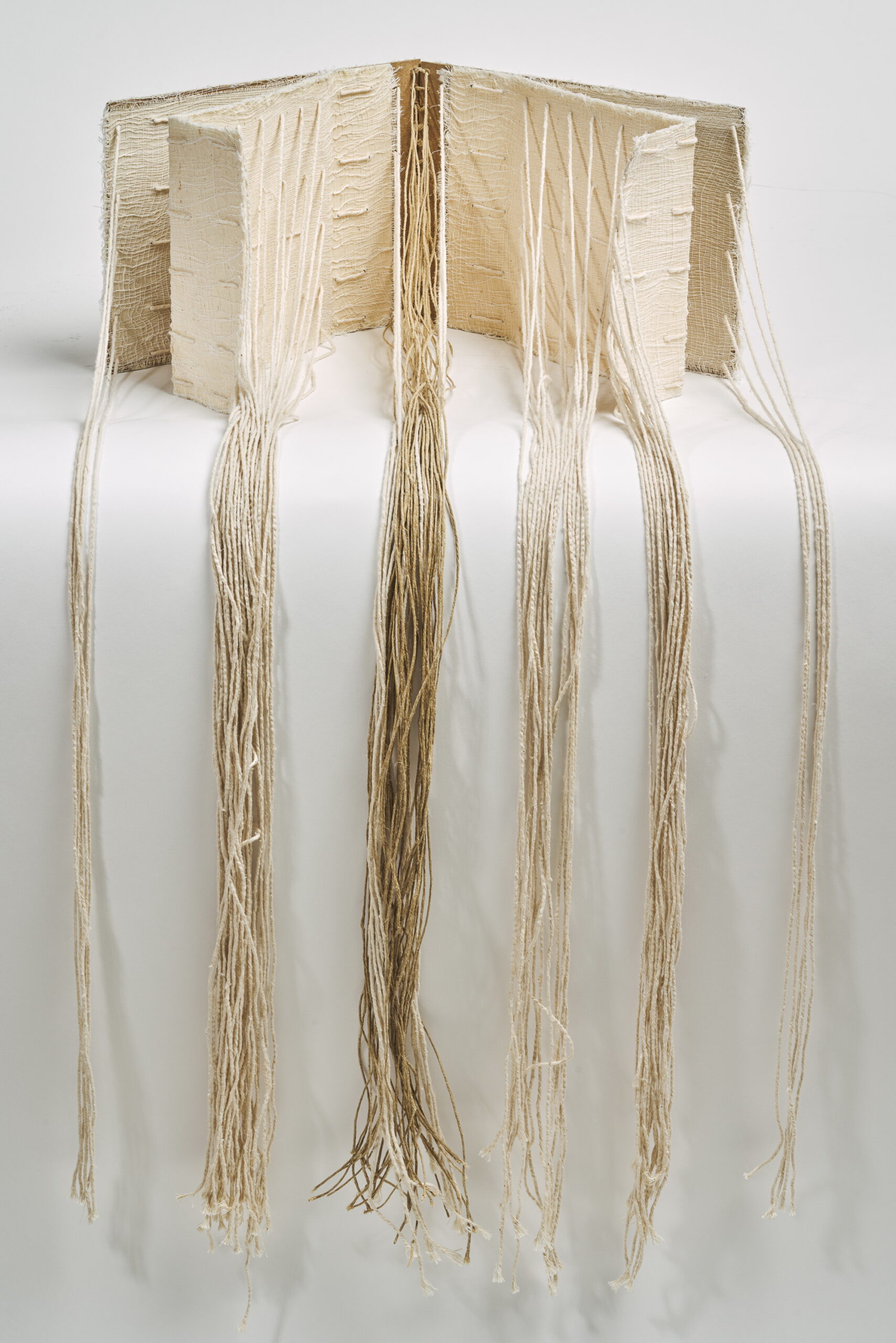 "The Gates", 7.5″ x 20″ x 10.25″, book board, canvas, cheese cloth, jute cord, string