I am thrilled and honored to participate in the
16th Annual 2021 California Open at TAG Gallery in Los Ange;les.
Please join us for the Opening Saturday August 7th, 7-10PM.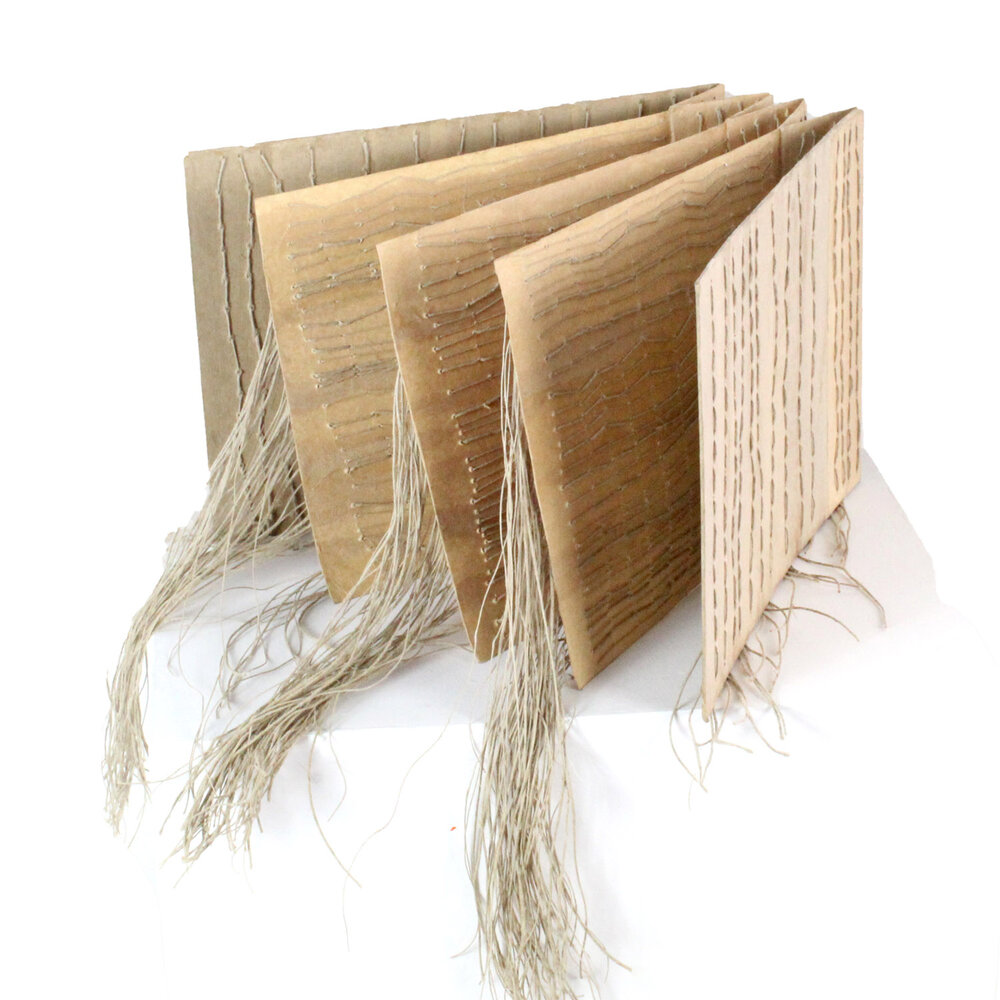 "
"Prairie", (interior/exterior), 2018, 10.25″ x 47″ x 15.25", mixed media: book board, paperboard, jute cord, watercolor paper, tissue paper
Selected artists:
Mariko Bird, Alejandro Borges, Jonathan Crow, Lynne Deutch, Debra Disman, Kevin Eaton, Louis Jacinto, Brian Knoerzer, Debbie Korbel, Kenny Kwon, Johnny Naked, Barbara Nathanson, Toban Nichols, Bryan Northup, Joe O'neill, Manaz Raiszadeh, Steven Rahbany, John Rushing, James Sloman, Joshua Tann, Michael Tole, Paul Valadez, Robin Walker, Paul Westacott, Tina Ybarra, R Zach Zecha, Jim Zver.
Juror:
Gronk is the moniker of artist Glugio Nicandro. Along with vast and never-ending self- education, he studied visual art at the East Los Angeles College and California State University, Los Angeles in the 1970s. Gronk is an enduring and influential figure in the Los Angeles and international art scenes — maintaining an active studio in downtown Los Angeles that functions as his live-work space and an epicenter for other artists and community members. Along with a core group of artists, Gronk helped establish Los Angeles Contemporary Exhibitions (LACE) in 1978. In 1993, a traveling retrospective of his work, Gronkl: A Living Survey, 1972 – 1993, was organized by the Mexican Museum in San Francisco and traveled to several institutions including the Los Angeles County Museum of Art (LACMA). Gronk exhibited at LACMA again in 2011 for the exhibition ASCO: Elite of the Obscure. Gronk's work is represented in numerous private and museum collections across the country, including the Corcoran Gallery of Art and the Smithsonian Institute in Washington D.C.; the San Francisco Museum of modern Art (SFMoMa); the Los Angeles County Museum of Art (LACMA); and the Museum of Contemporary Art (MOCA), Los Angeles. Gronk's Theater of Paint marks the artist's first solo museum exhibition in Los Angeles in more than two decades.