Library Love II
Leading a "folded fan" bookmaking program at the Granada Hills Library, one of the Branches of the Los Angeles City Library System was pure joy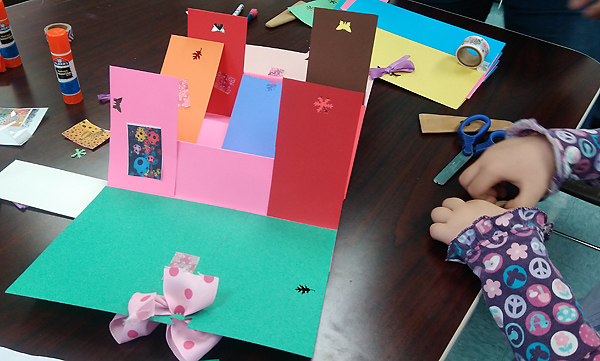 The Flag Book was invented by noted book artist Hedi Kyle, and is a great deal of fun to make, develop and embellish!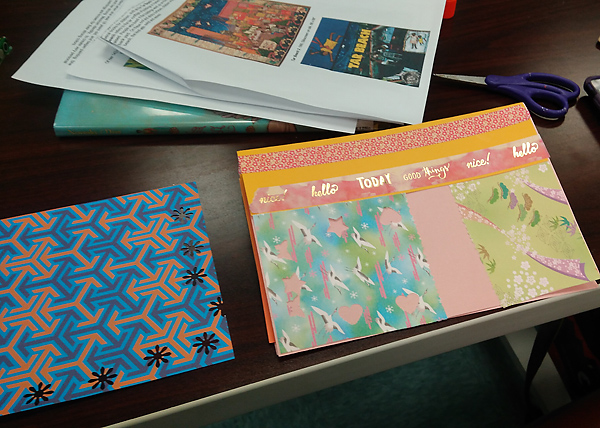 Covers and flag pages are added to an accordion spine to create a kinetic book,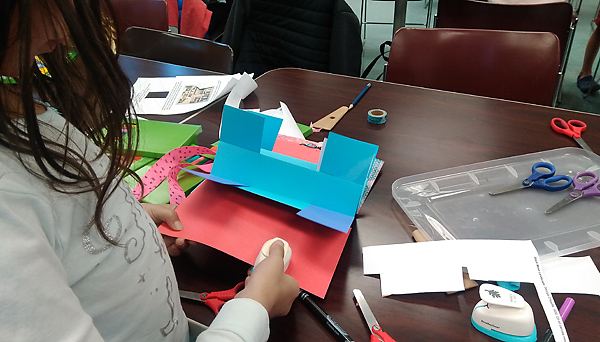 and  the fun ensues!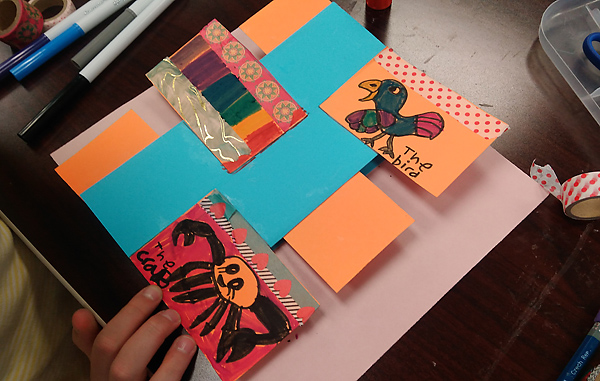 Our theme, established by Children's Librarian Alice,
was Women's History month….the focus, Women Artists.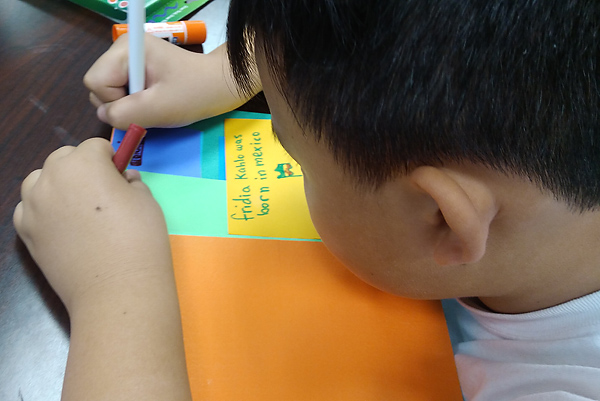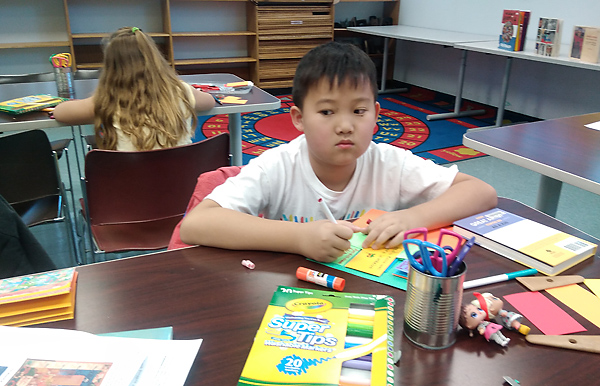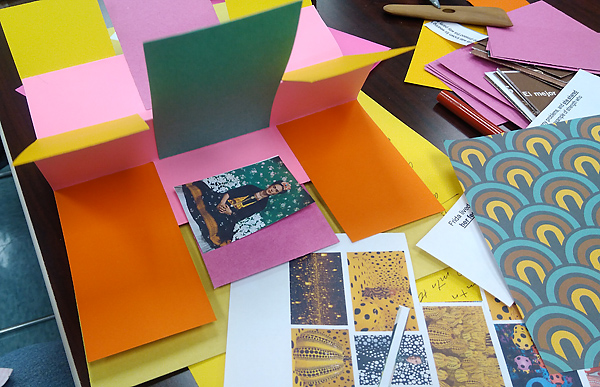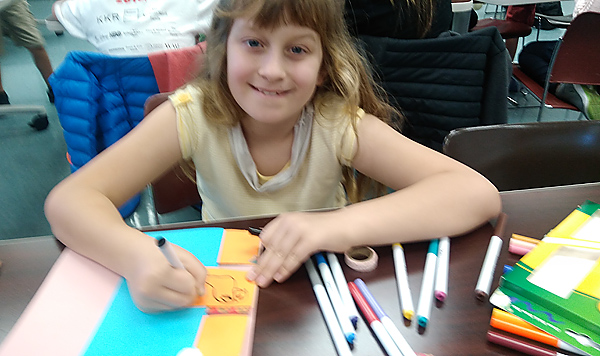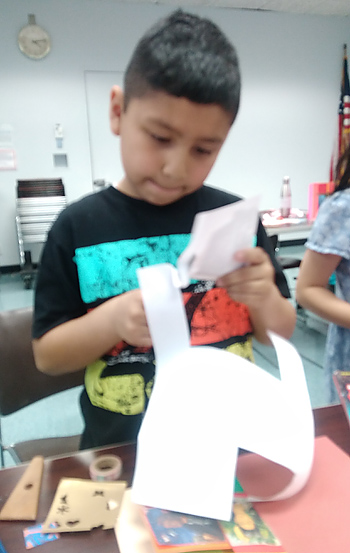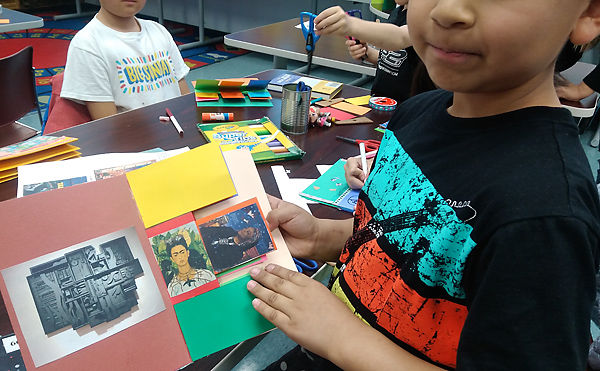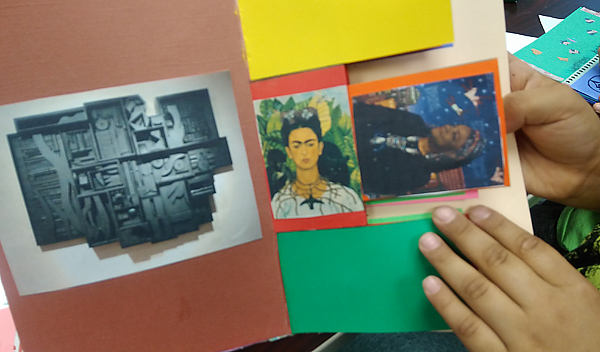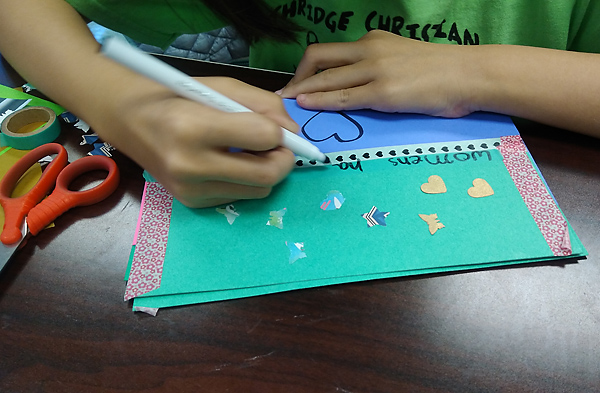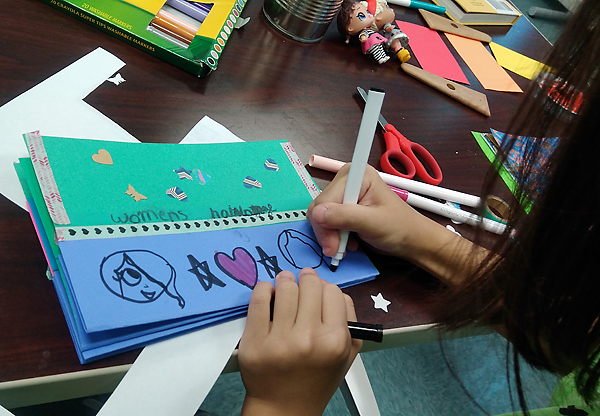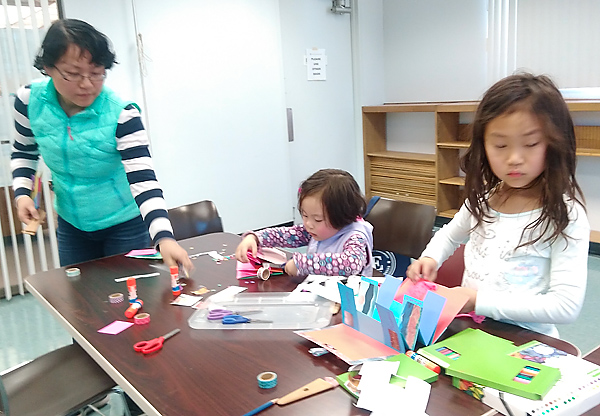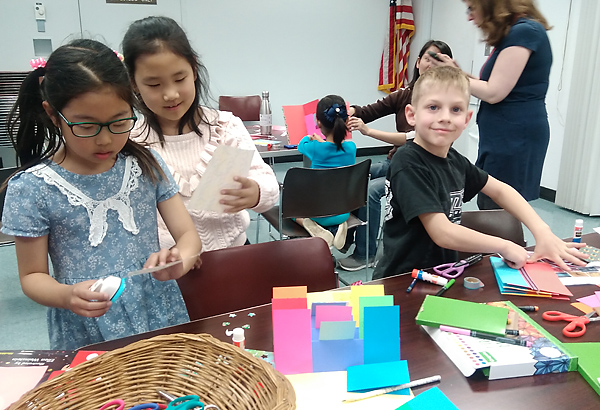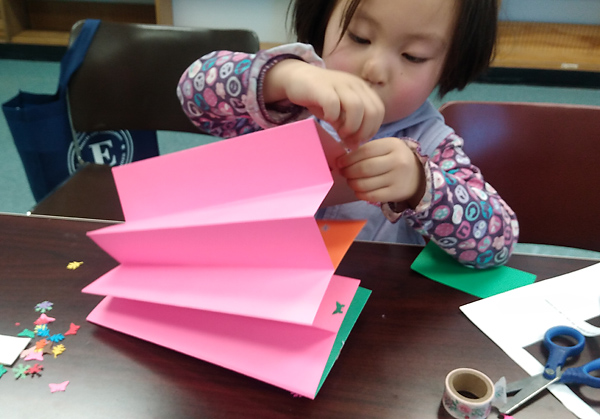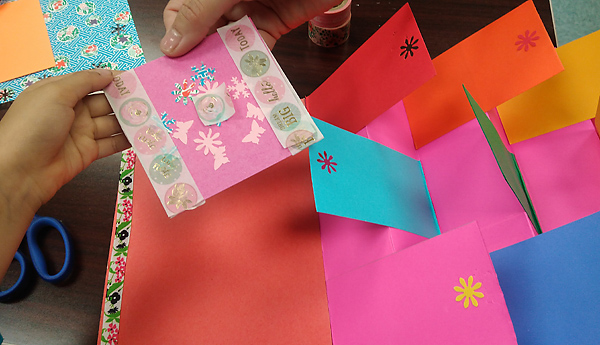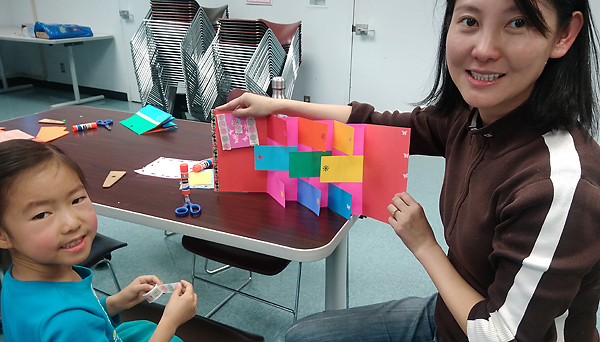 Pure Joy….