We started off our Family Bookmaking Workshop series at The Los Angeles County Museum of Art  with the Accordion Fold Book, then moved onto "The Folded Fan" book (my own nomenclature)  which also employed the accordion/concertina fold to great effect.
We visited the B. Gerald Cantor Sculpture Garden, and viewed Chris Burden's master work, "Urban Light", observed and drew perspective, "layers" and distance ("things being behind and in front of other things" ) then returned to the Park View Studio to look at our drawings, learn the "folded fan" book structure, create our books, then develop and embellish them!  (This last the reward, some might say, of the effort that went before).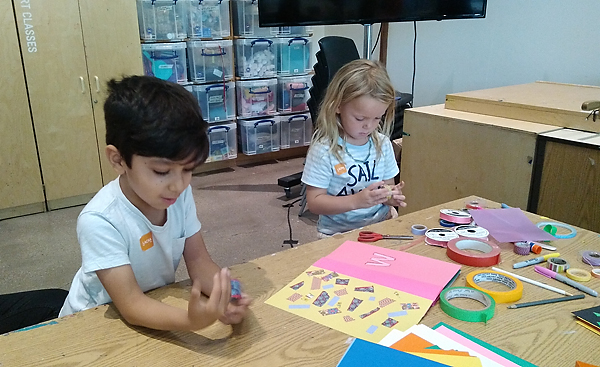 Side by side…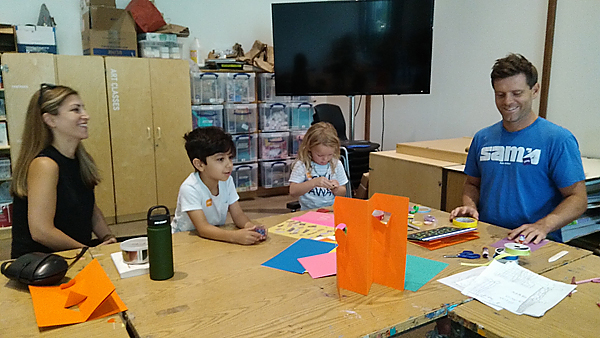 Peer to Peer support, children AND parents!

The support team.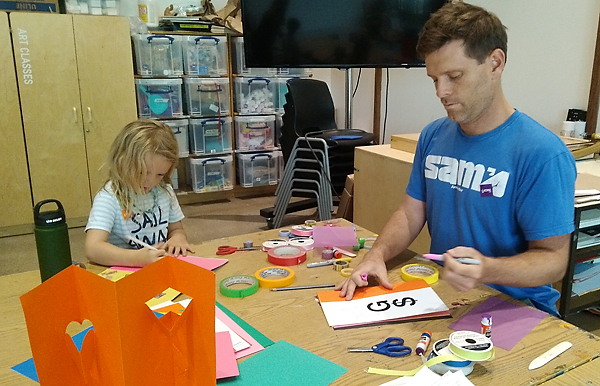 It's creation time!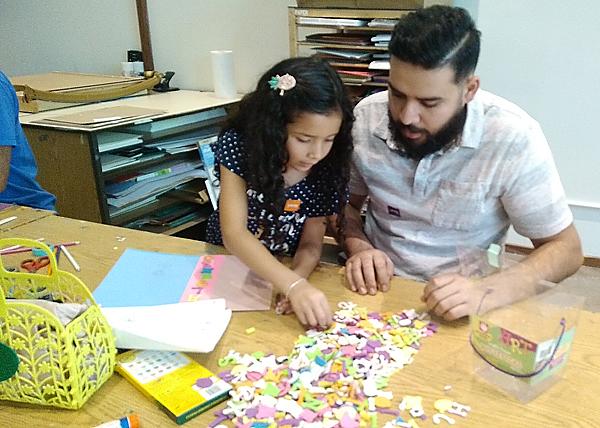 Dynamic duo.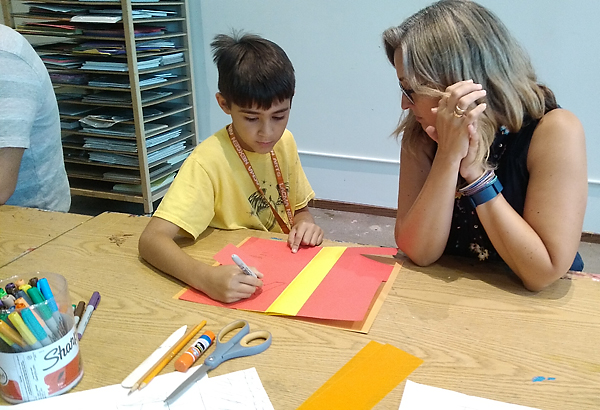 Co-creative-conspirators.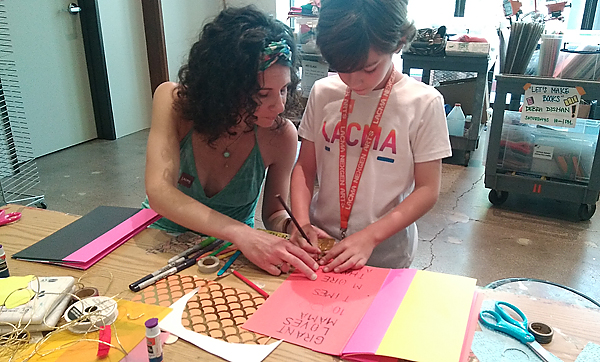 Working together.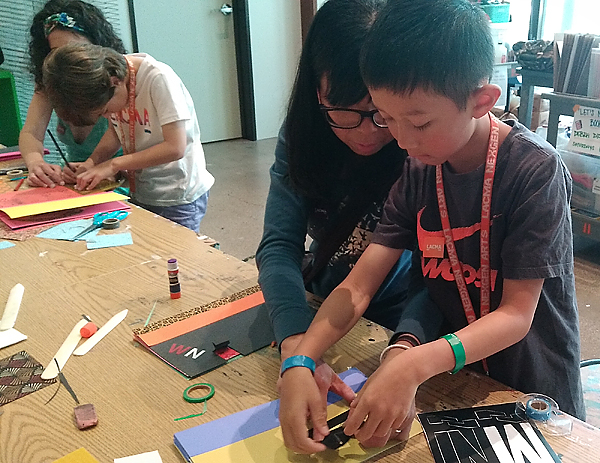 Mom as assistant!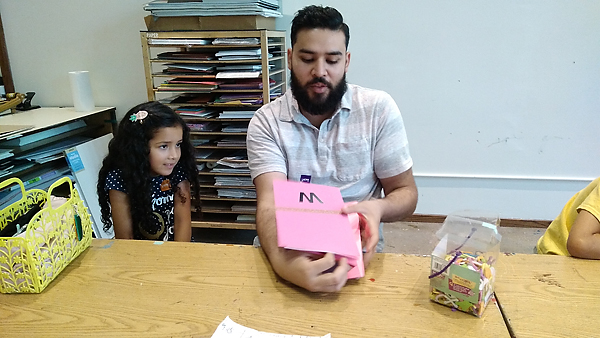 Show and tell…she was too shy, so Dad did it!

Sharing time on the stage.
Everyone wins..such a beautiful time had by parents and children working together, side-by-side, cheering each other on.
What could be better?