We started off our Family Bookmaking Workshop series at The Los Angeles County Museum of Art with the Accordion Fold Book, then moved onto "The Folded Fan" book (my own nomenclature)  which also employed the accordion/concertina fold to great effect.
We completed our series with The Flag Book, a fun, versatile and quite kinetic structure "invented" by German-born and noted book artist Hedi Kyle.
We visited the Broad Contemporary Art Museum ("BCAM"), and looked at artist Barbara Kruger's monumental elevator piece, "Shafted".
Students chose what view they wished to draw (or, sketch). then returned to the Park View Studio to look at our drawings, learn the Flag Book structure, create our books, then develop and embellish them!  (This last the reward, some might say, of the effort that went before).
Participants were encouraged to use text to develop their books, and see how this "found writing" technique could be read in different ways up and down and across their books. They had been able to observe the power of graphical text first hand viewing the Kruger piece.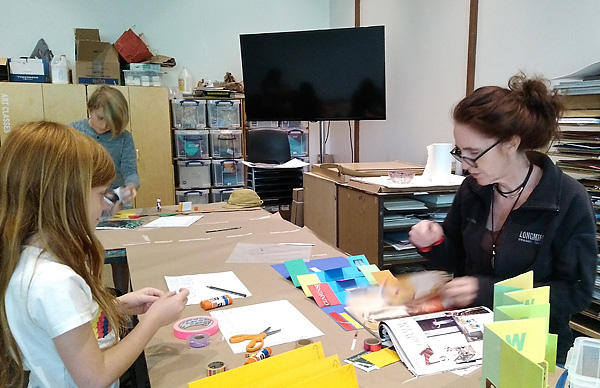 Mother and daughter working together.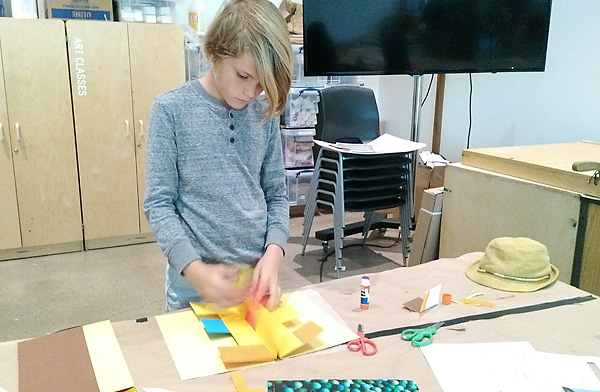 She came to our workshop with her grandmother…not pictured!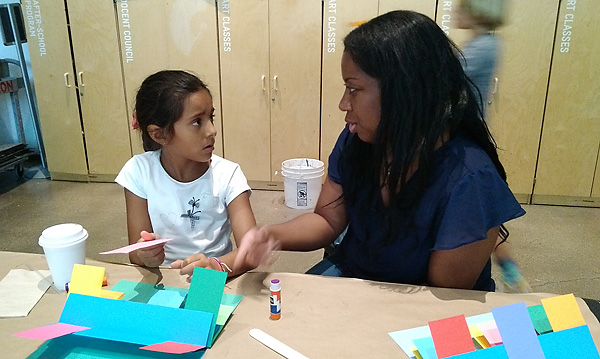 Summer teacher (all the way from Chicago!) and student, taking advantage of LACMA's educational offerings!

This wonderful duo attended all three workshops!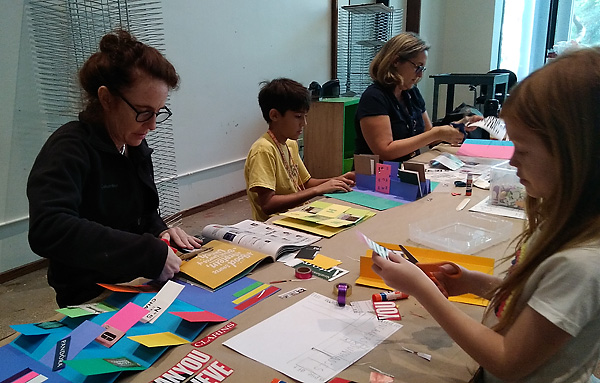 The grown-ups need an art-making break too!
Such a lovely group to work with.
We love you, LACMA!