It was wonderful to work with families to create books at the Compton Library.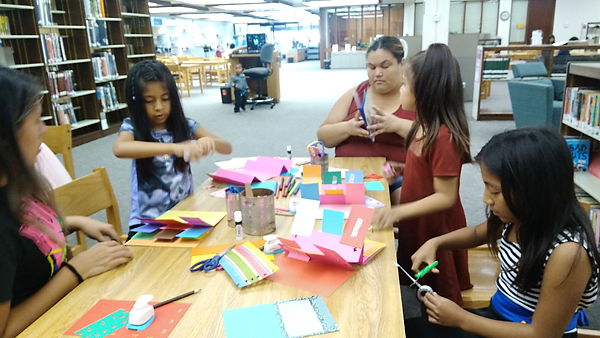 Participants worked together to create the fun and versatile "flag book" structure.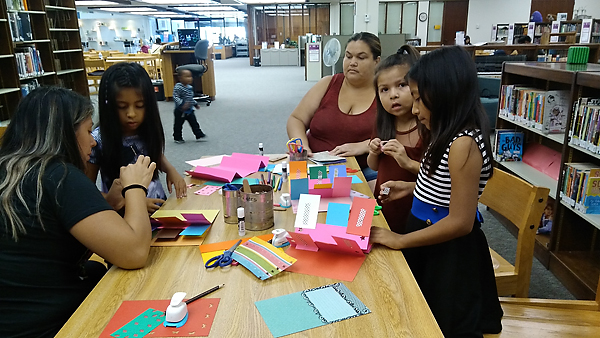 Community members got to know each other in the library, through the work of their hands.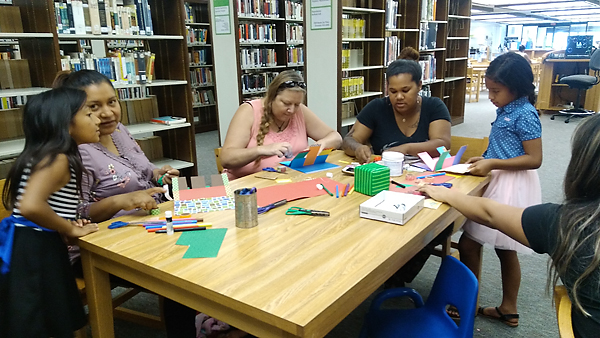 Siblings and Moms created in community.

Even the Staff got into the creative act.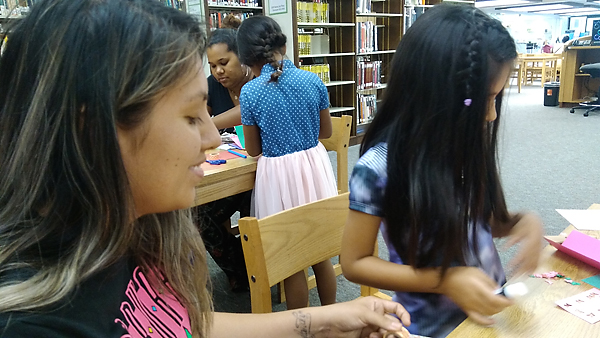 Creating together brought smiles…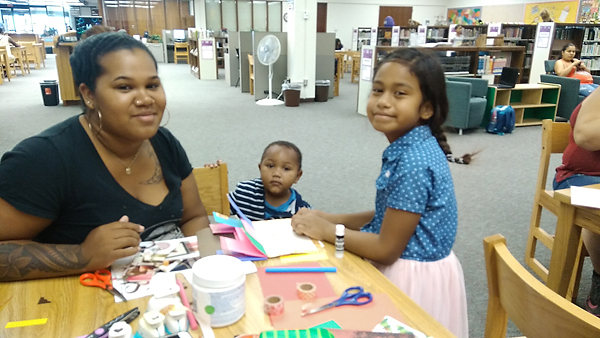 perhaps the greatest gift of all.