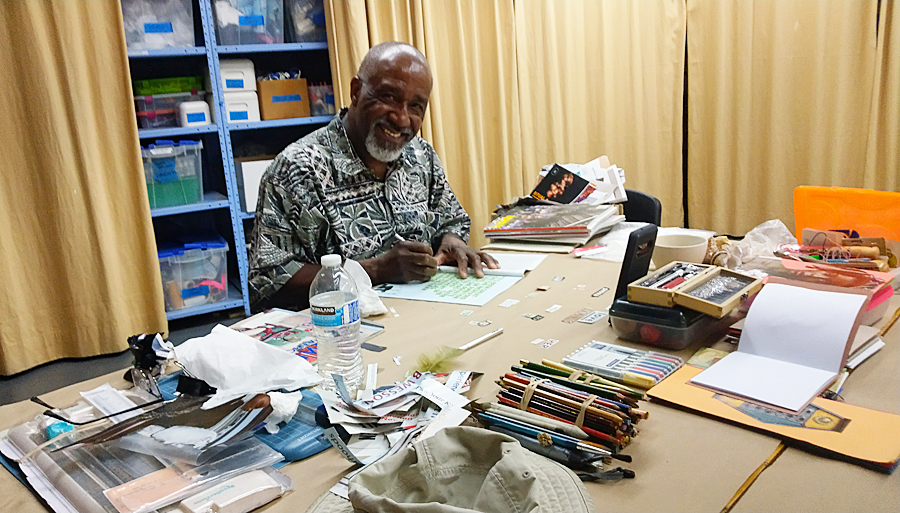 Collie working in his "studio" at Craft Contemporary in March, 2020
I have been honored to work with a wonderful group of "older adults" at the Craft Contemporary Museum in Los Angeles, offering a series of workshops teaching bookmaking techniques, and providing a forum for creativity, imagination, sharing and story.
The remainder of our series, "Crafting Our Stories By Hand" has had to be postponed due covid19.
Therefore, I have started an email newsletter to keep our community going, offering tips, images and sharing the work these makers are doing at home while "sheltering in place".
Sharing these newsletters as a blog post makes their contents available for any and all. It inspiring to see what these makers have done and are doing during these crazy times.
I am happy to bring you images, tips, inspiration and learning for your bookmaking journey.
I hope you are all well, staying safe, and creating!
We have some wonderful new works for you to enjoy, and ponder.
I already posted the first two pages of Vicki's Coronavirus HAIKU book, but she sent some more Haiku poems, and I wanted to share them with you. 
These works may be expressing what many are feeling now, and what a wonderful way to cope with these feelings…making them into poetry, and putting them into your own book creation. 
Vicki's Coronavirus HAIKU book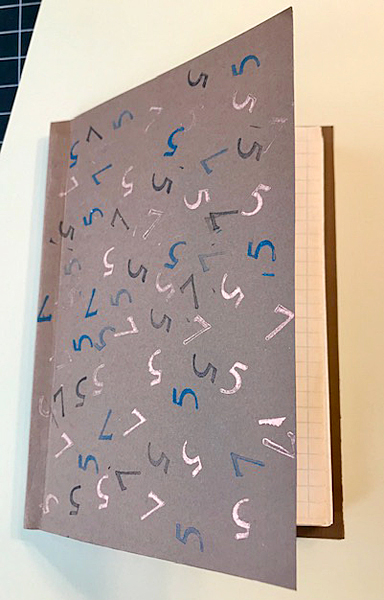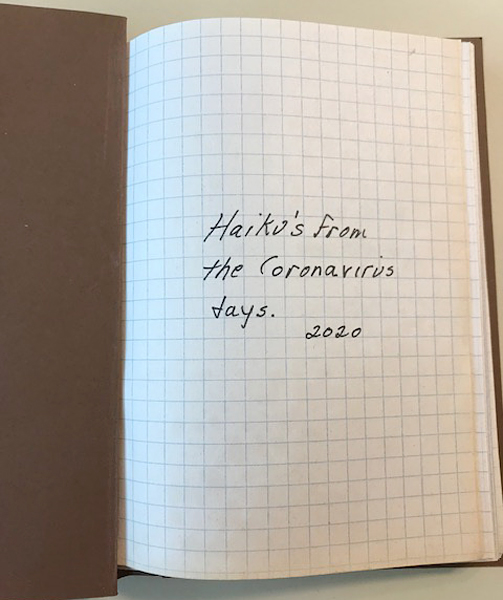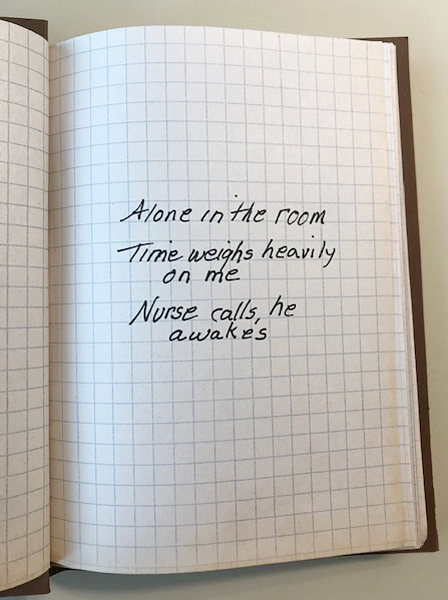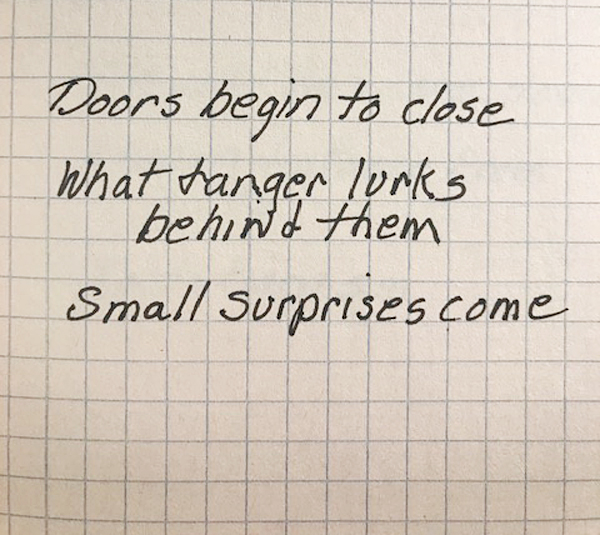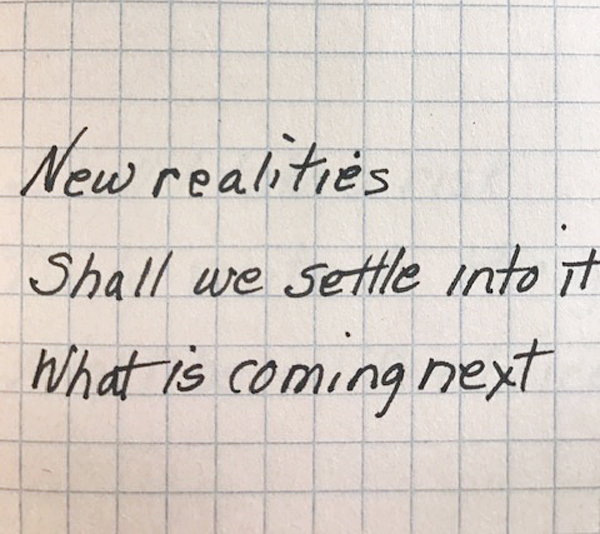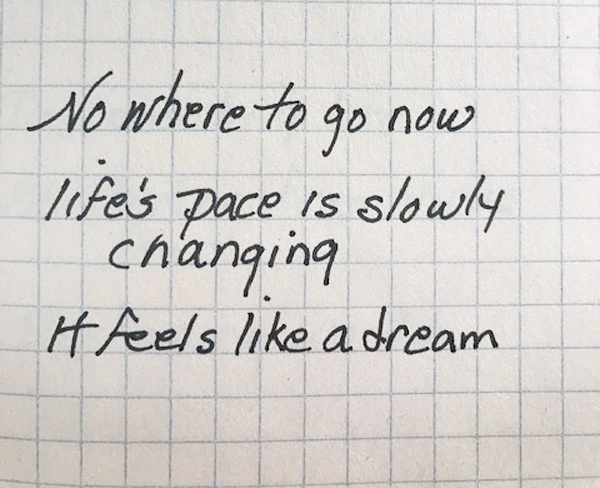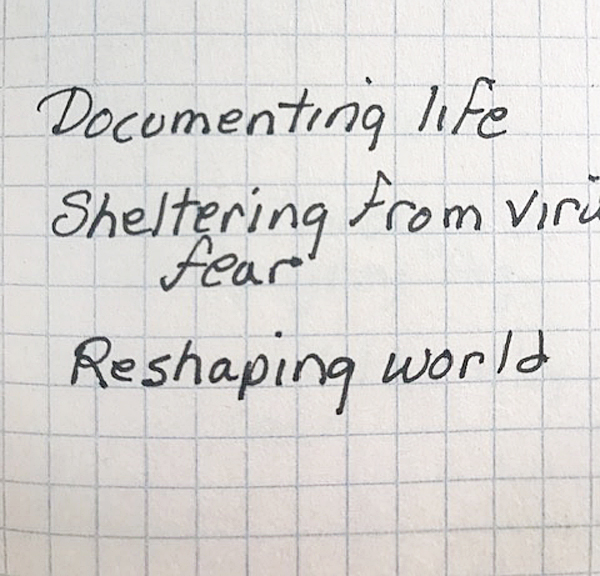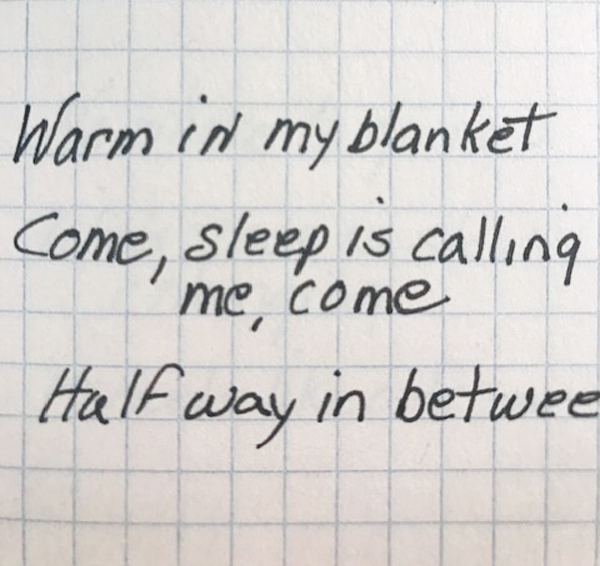 Notice the use of color and materials in this piece, somber colors, plain black ink, graph paper. Gets across the serious feeling and intent. Anxiety, questioning, concerns. Very moving, Vicki. Glad your husband is fine, as I understand it.
Here are Sandra's gorgeous contributions this week. Sandra also participated in the Craft Contemporary's Zoom Craft-In gathering yesterday, and shared these works, to many oohs and ahhhs…
Sandra says, "First book is another catalogue taken apart and reconfigured using the exposed spine construction. A few pages….."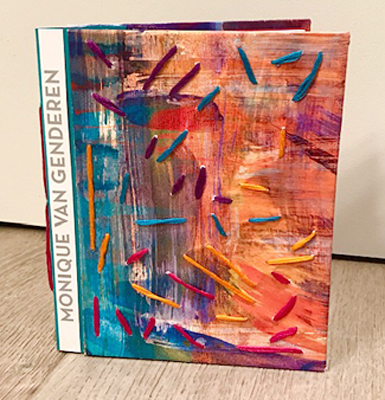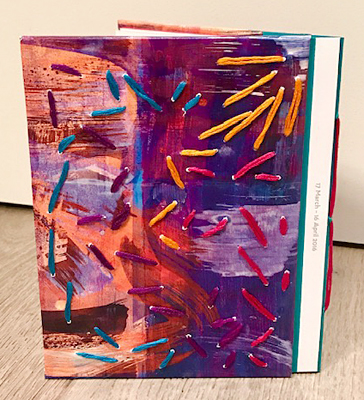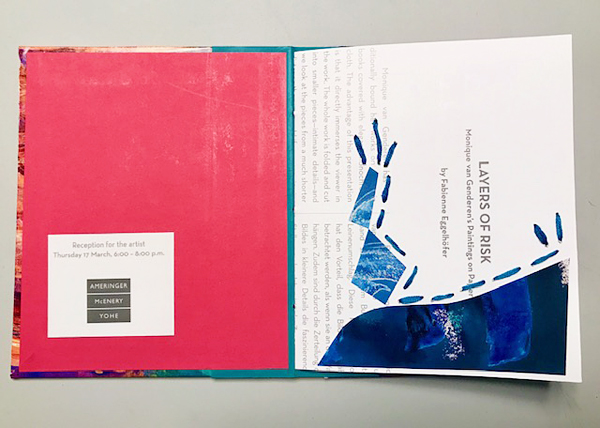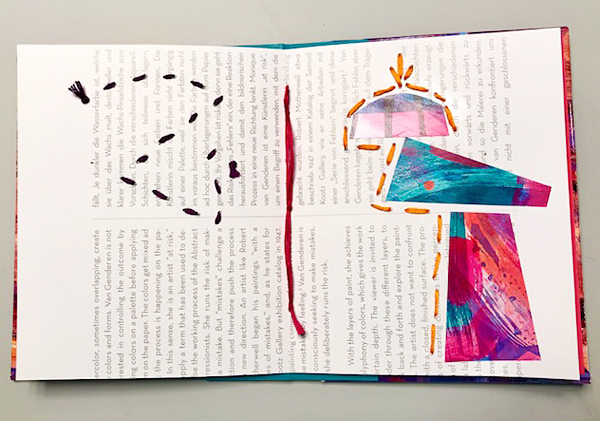 Beautiful use of stitching in this piece….bravo! Fun, whimsical, adds an extra dimension, makes the viewer stop a moment.
"Second book was made of paint chip scraps with a stick (brush) binding. I had listened to Jerry Saltz's new book "How to be an Artist". Some of his 'rules' inspired me to create a book around them. He's the New York magazine art critic. I love him! A few pages……"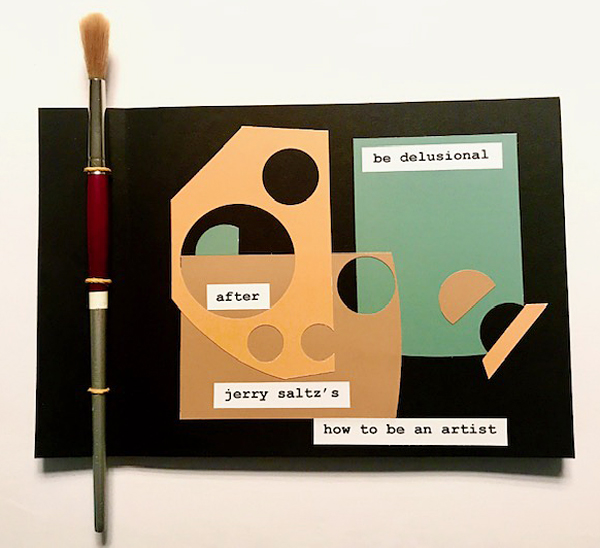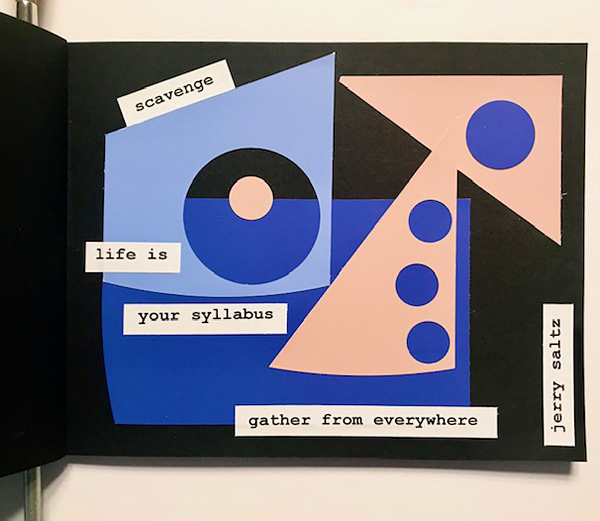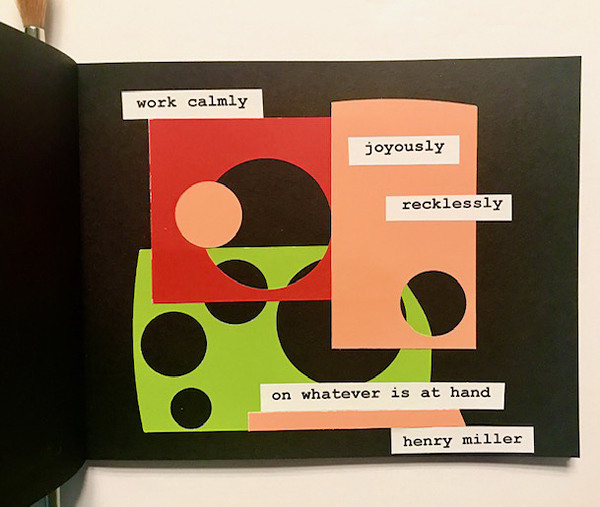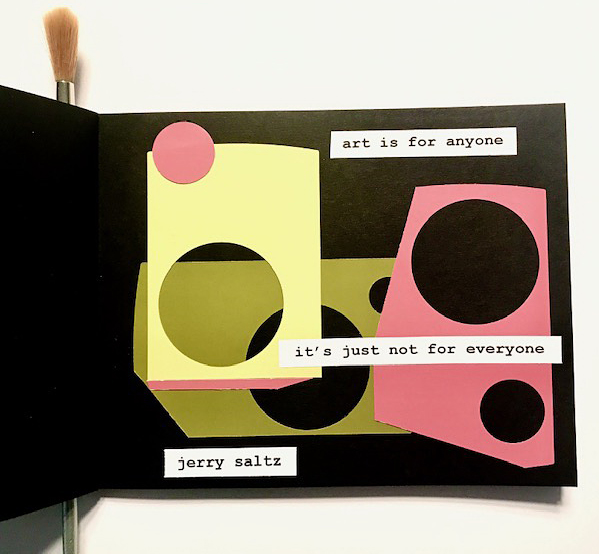 Sandra has an incredible facility with shapes and colors, graphics and design. Notice how the black and white text stands out against the colorful shapes. Very imaginative use of paint chips too! We can all use what we find around us to create books!
Well that is it for this week dear Readers!
If you are able, and so inclined, use the comments section to share something book-related, or anything of interest you wish.
Stay safe, stay strong, stay well
STAY CREATIVE!
In peace and hope and truth and beauty,
And as Sandra says, 
"Craft on!