It is bittersweet to complete my third year as Artist-in-Residence for the West Valley Regional Branch Library supported by the wonderful Los Angeles Department of Cultural Affairs!
Our "We Write the Book" series offered hands-on bookmaking workshops and culmination event for over 171 intergenerational  participants from a variety of backgrounds from July of 2022 through June of 2023.
View a slideshow video of our projects here!
See what participants have to say here!
I am thrilled to begin a new year-long residency at the Canoga Park Branch Library July 18th, 2023!  Our new "We Write the Book" program will run through June 2023, and offer hands-on bookmaking workshops on a monthly basis to the public.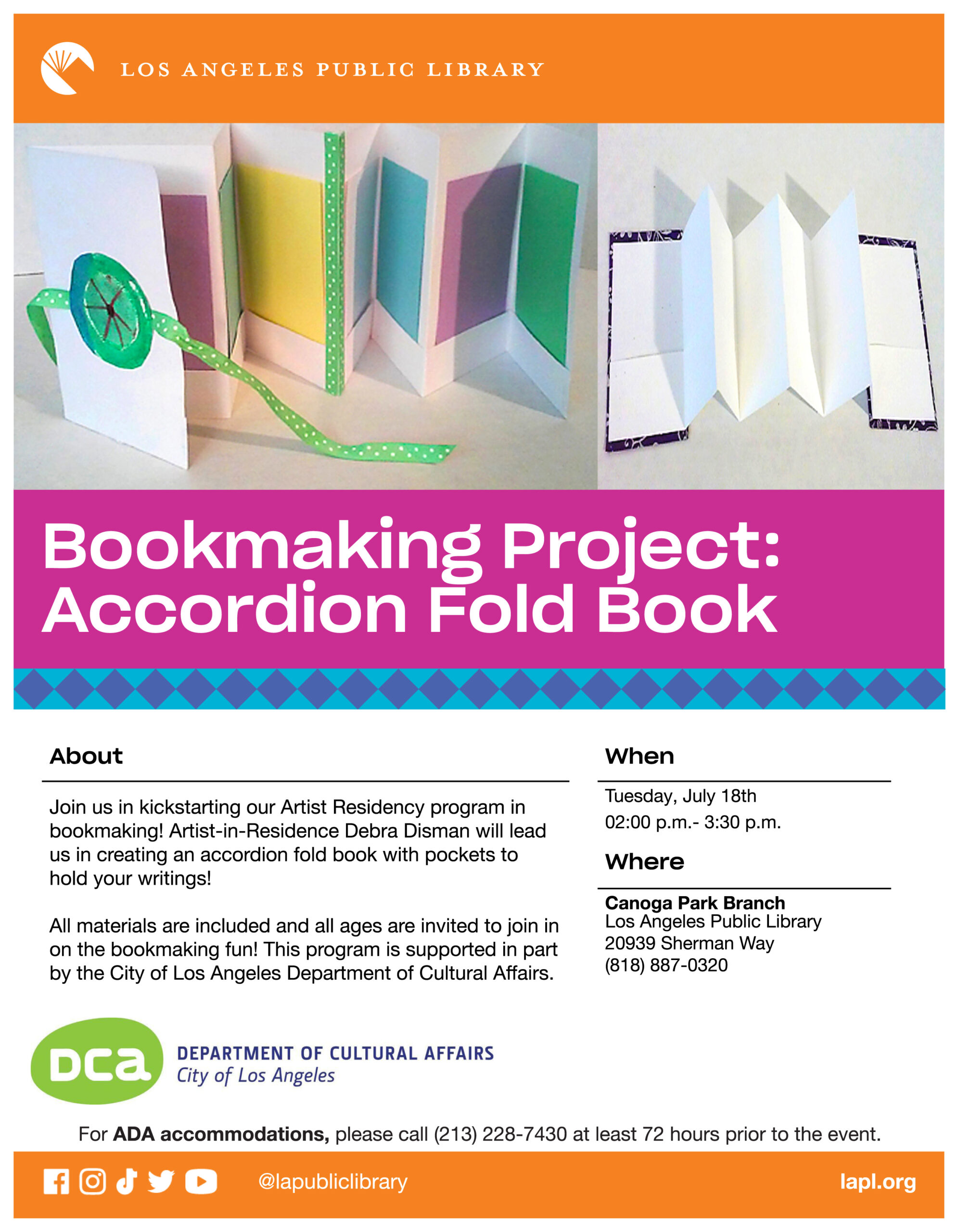 Our next workshop will be August 19th at noon.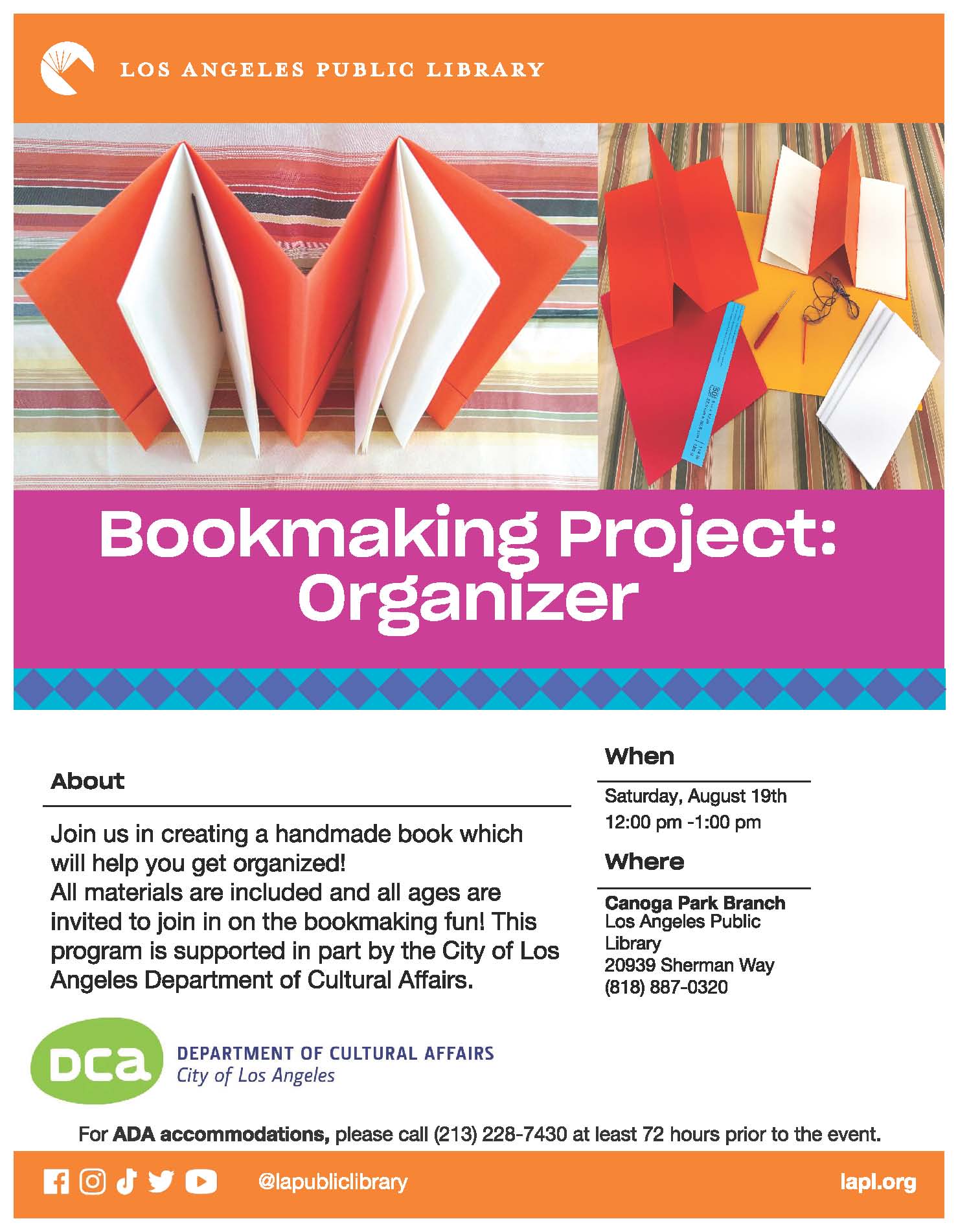 So, goodbye to West Valley, and hello to Canoga Park. We invite You to
Join us for fun, learning, community, creativity and self-expression!