I have been honored to be an Artist-in-Residence at the Sunland-Tujunga Library, supported by the City of Los Angeles Department of Cultural Affairs, conducting a series of bookmaking workshops for the community.
It was great fun to lead a bookmaking workshop in early February for a group that meets at the Library called, "Wide Open Reading". What a wonderful-sounding activity!
Participants came together to create single signature sewn books, with pockets created by an "inner cover" or casing, and glued on covers. A
A creative time was had by all!
Participants learned about signatures (a gathering of folded pages that comprise the text block of a traditional western style codex book structure),
and sewed signatures that had been prepared for them into an inner cover, with folded pockets.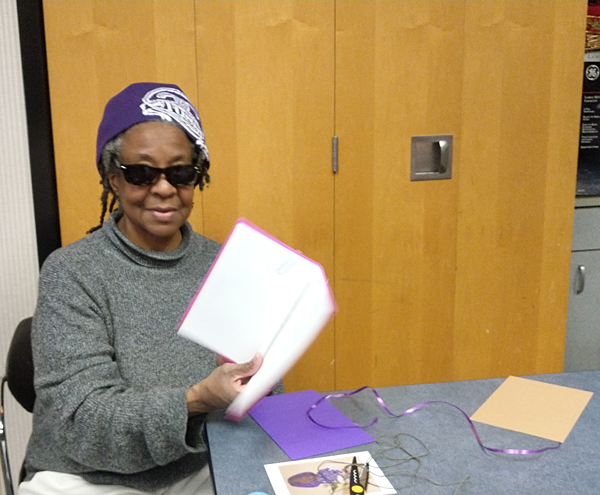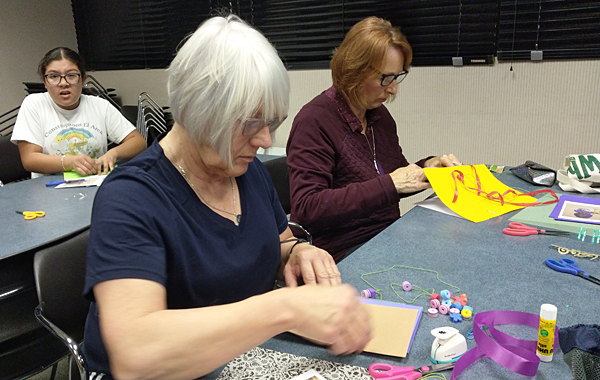 They then had a blast using all kinds of materials to develop, embellish and adorn their inside and outside covers, and even a few pages!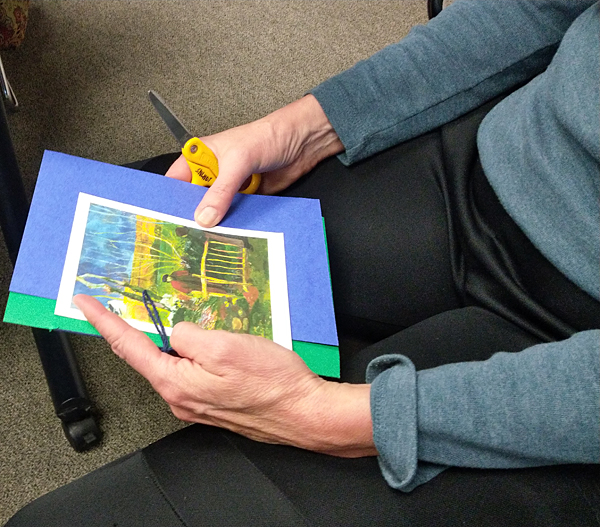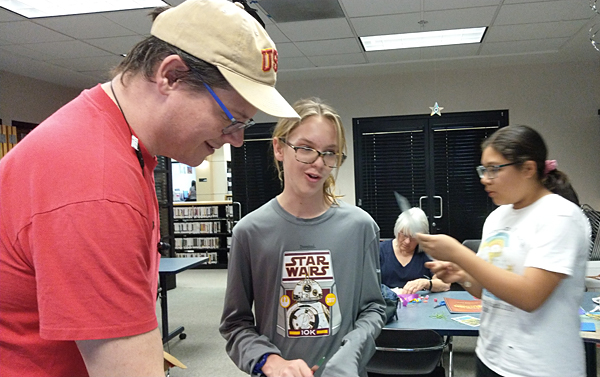 Camaraderie and interaction among the group is a big part of the fun.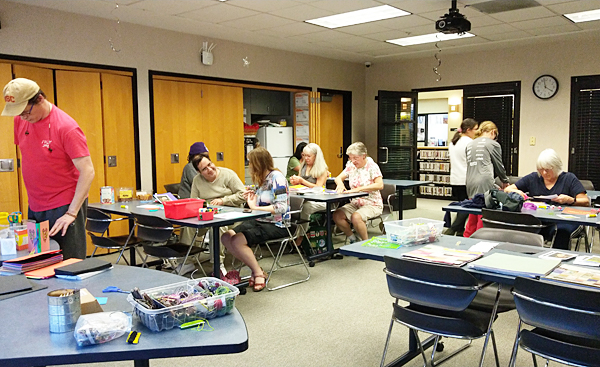 And, of course, pride in the final (or not so final) "product".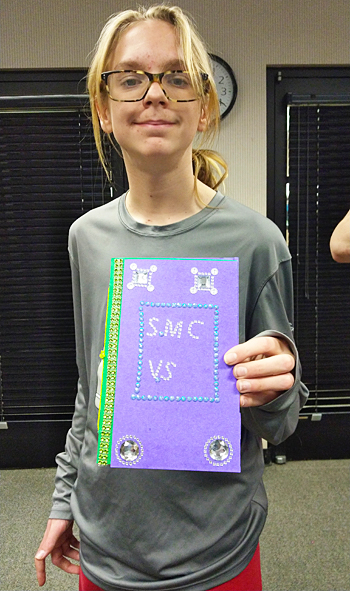 Wide Open Reading deserves wide open bookmaking, and the makers certainly achieved this.
Bravo!