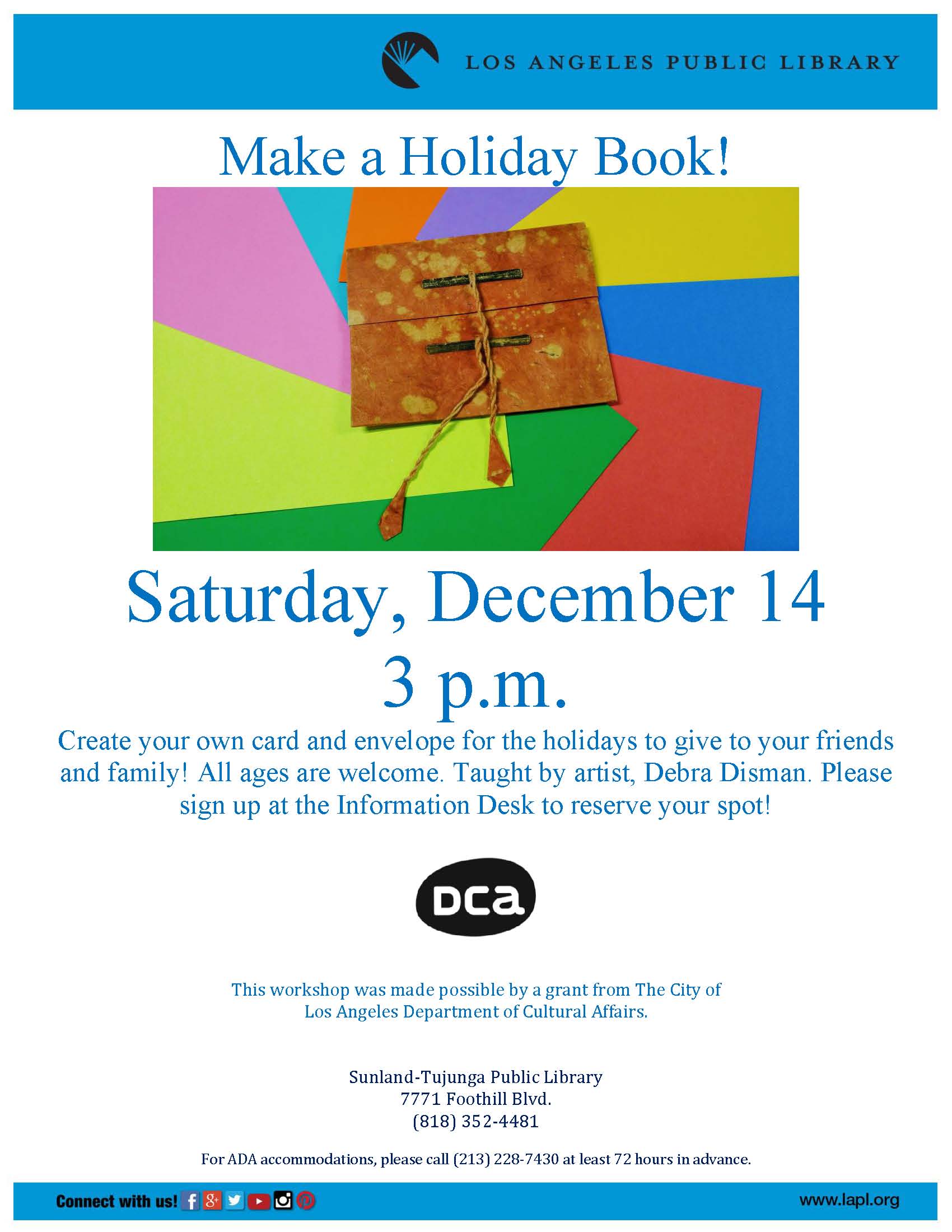 I am honored to be an Artist-in-Residence at the Sunland-Tujunga Library, supported by the City of Los Angeles Department of Cultural Affairs, conducting a series of bookmaking workshops for the community.
In celebration of the holiday spirit, I taught participants to create the fun and useful "envelope book", which can indeed be sent through the mail! The envelope book can be used as a book and/or a card, and is an engaging project for the whole family.
The wonderful Children's librarian Kirsten Xavier laid out cookies, making the whole experience that much sweeter, and adding to the festive atmosphere.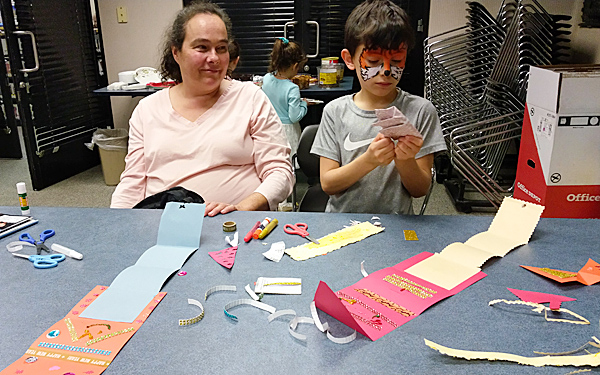 Mother and son work side by side, creating their envelope covers, and adding their folded accordion pages.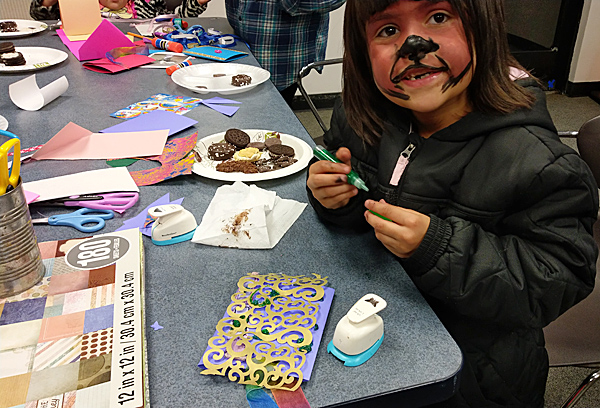 Cookies, a butterfly hole puncher and golden swirls, what could be better?! A green marker?!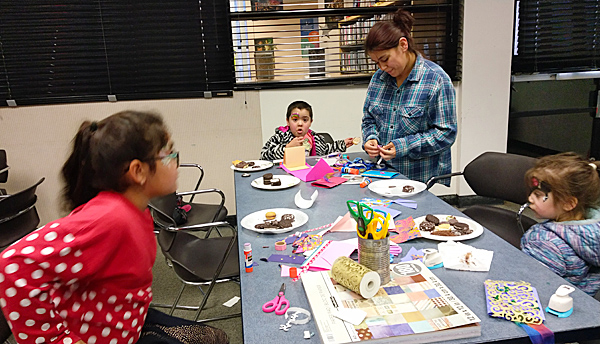 Families worked together and devoted parents got a chance to create in tandem with their children.
Now that's the holiday spirit!