A glorious time was had as families gathered at the Platt Branch Library to create folded fan books together!
The program was designed for children, and families turned out en mass!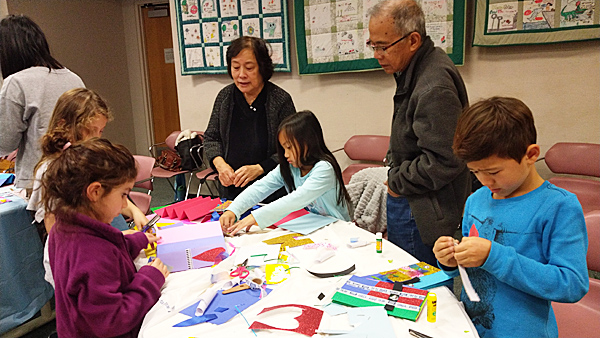 Grandparents got into the act!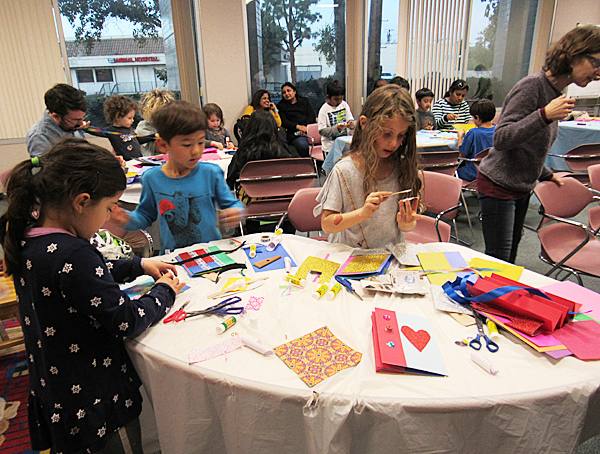 Working on unique projects, together.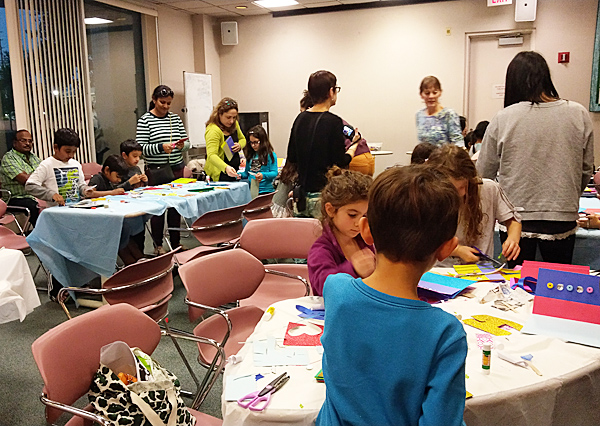 One of the things I love in conducting these programs is the opportunity for parents to have the opportunity to work with their hands alongside their children.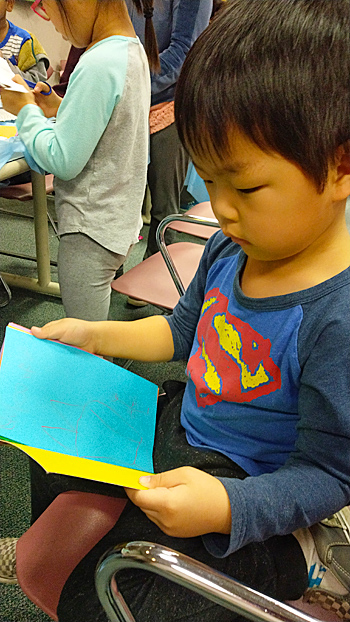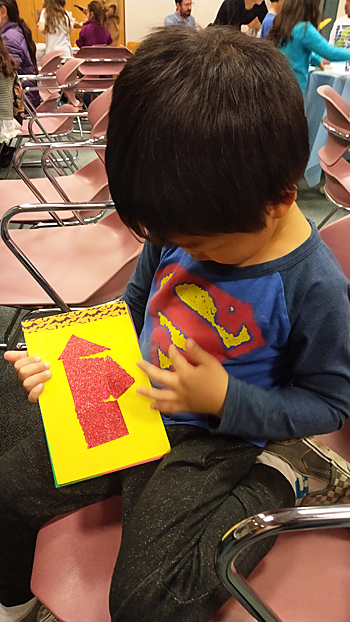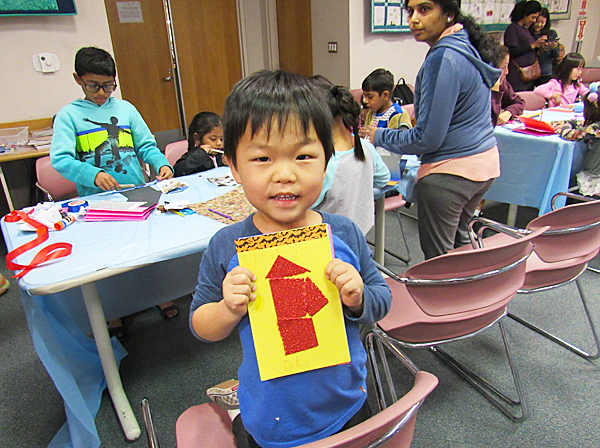 It is amazing how often makers choose colors that they are wearing to put into their work. Was this little fellow influenced by his Superman tee?!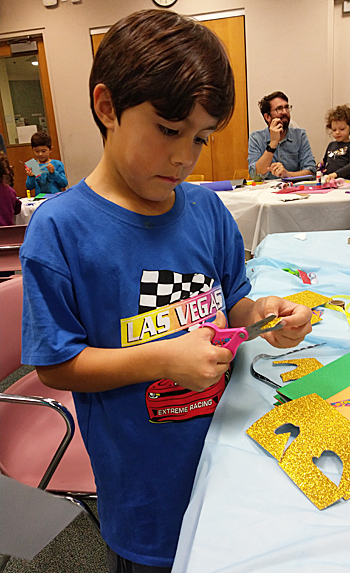 Contemplative siblings focus in on their projects.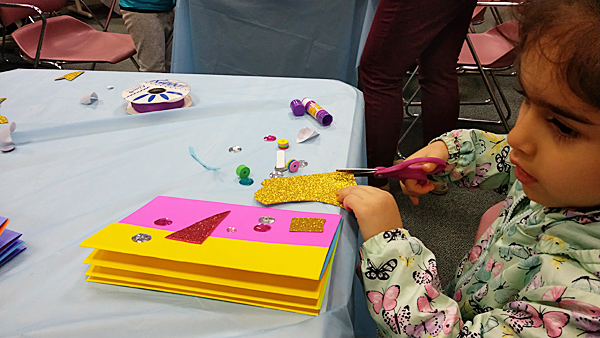 All that glitters,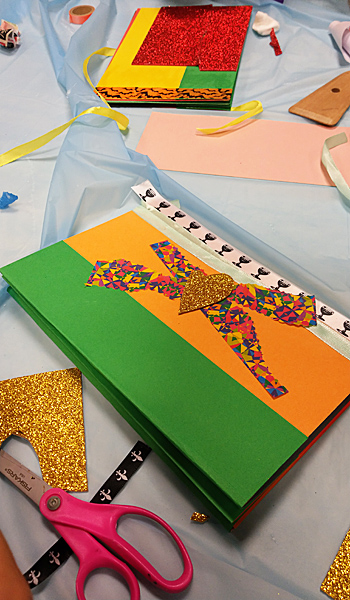 is good!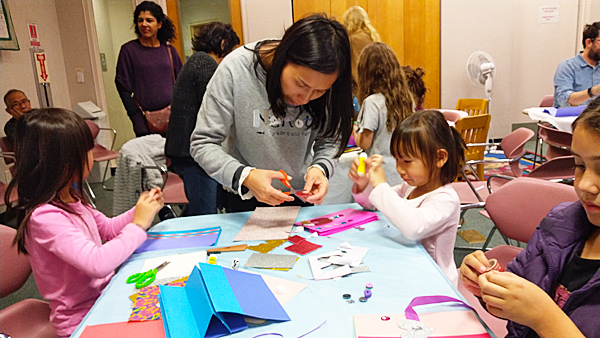 Working together, but always working. A parent's job is never done.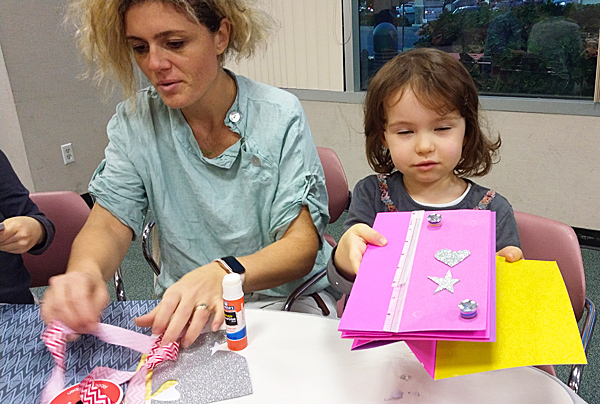 This beautiful family with twin daughters hunkered down and created with great joy and gusto.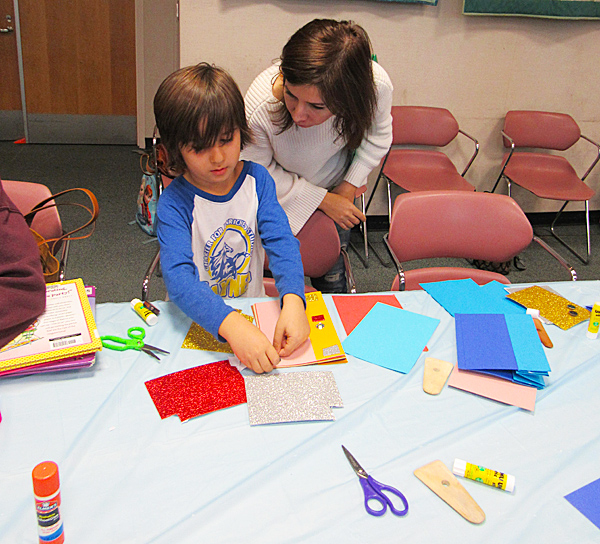 Encouragement….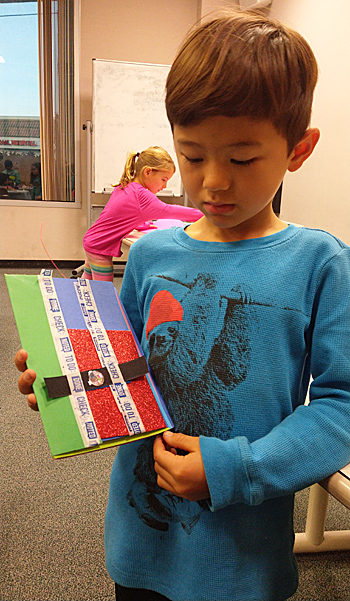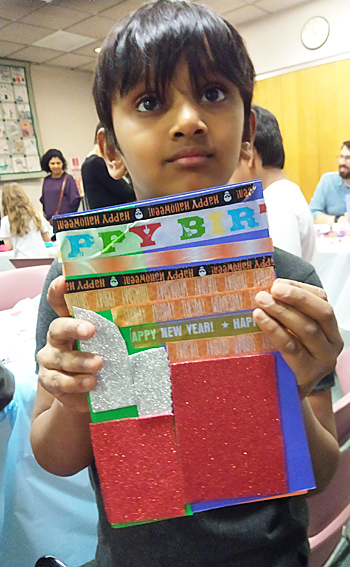 Layers of color, texture, pattern and materials created ravishing results.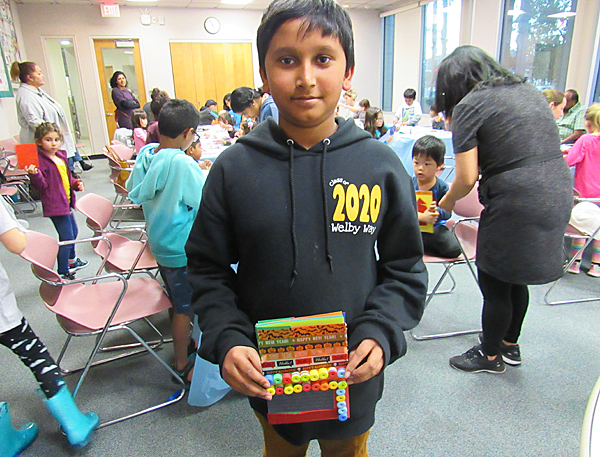 The "pièce de résistance"….a masterwork of creativity by this proud young maker. Using foam beads he built onto his cover, creating another level of dimensionality, fun, and…intrigue?
Of course!