November 7

 – 

November 30 , 2019

I was excited to participate in the exhibition "FRESH ART" juried by Donna Seager of
Seager/Gray Gallery, Mill Valley, CA. Donna is known to show Artists' Books, and is a supporter of the form.
A native of New Orleans, Donna Seager's education was at the University of Texas where she received her degree in Art History and English. She began in the art business in 1978, working in galleries in New Orleans and was the director of the Marlborough Gallery in Boston before moving to California in 1989. In 2001, she partnered with Suzanne Gray to form Seager/Gray Gallery in Mill Valley, now a cornerstone of the Marin arts community. Donna Seager has distinguished herself for her discerning eye and commitment to the arts. She has served on the board of the San Francisco Art Dealers' Association and the San Francisco Center for the Book and is currently a member of the Marin County Cultural Commission.  Seagergray.com.

"How do you define "Fresh Art"? Something new and different, new to one's experience, not encountered before, or a new approach to your art. Artwork that is forward or bold, expressive, engaging, stimulating, creative, infused with imagination…."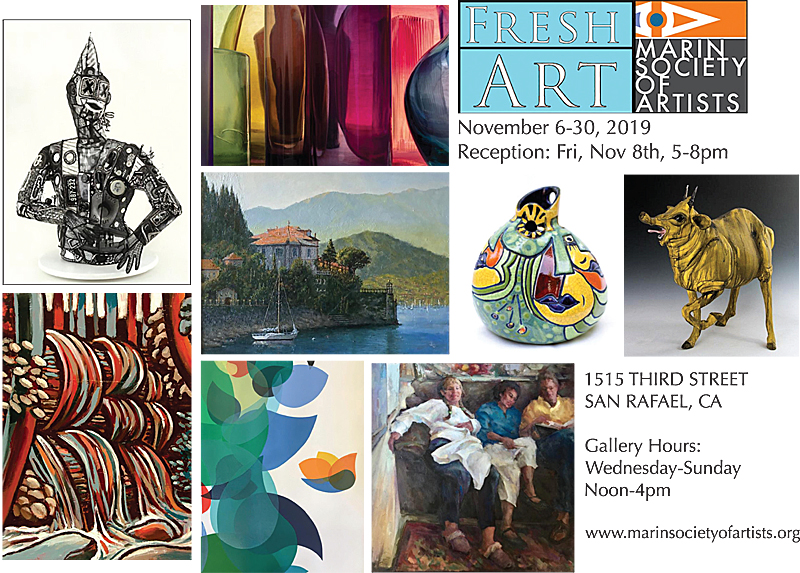 I showed "Maximum Security", a mixed media, sculptural Artists' Book, pictured below.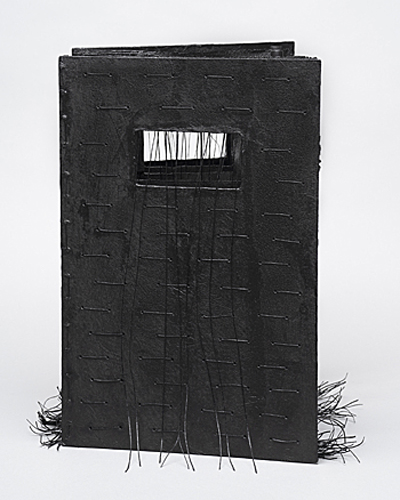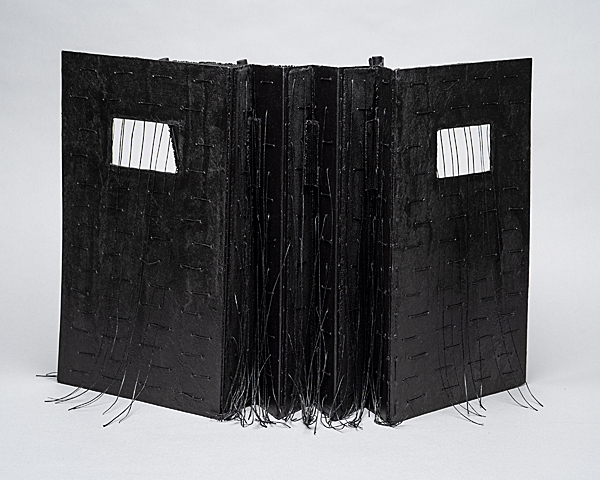 And though I could not make it to the Opening, I appreciate dear Marin/Sonoma Bay Area friends who did…Laurelyn and Dianna, Thank you!