I am thrilled to have a solo exhibition at ReflectSpace Gallery, part of Glendale Arts and Culture, which opened Saturday January 28th and is on view through March 19,2023.
The show, a dream come true that I did not even know I  had, was curated by the wonderful Ara and Anahid Oshagan of The City of Glendale.
Beautiful show video by Jennifer Remenchick, artist, writer, videographer and exhibition installer.

The opening was warm, wonderful and wild!

Our ReflectSpace-published artist book: "Concurrencies Charlotte Salomon, and Eva Hesse Genius, Trauma and the Creative Imagination".
I was moved and surprised by flowers sent by my family, and a certificate presented by Senator Anthony L. Portantino!

Stacie B. London, exhibition designer and installer extraordinaire…and esteemed colleague.

The very colorful artist and animator Michelle Robinson

Beloved artist and curator friend,  Frida Cano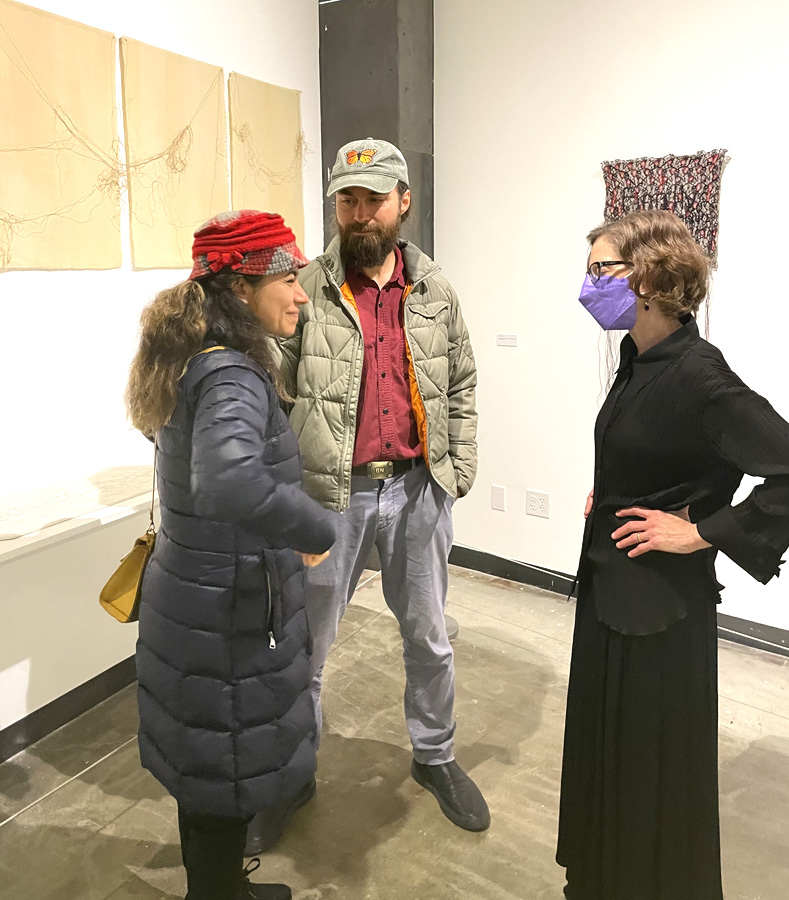 Frida and Mick

Dear friend and actor extraordinaire, Suzanne Voss

Long-time no-see friend Rayne with Mark

I was honored to receive a City of Glendale Certificate of Recognition,  presented by Senator Anthony L. Portantino!

Glendale Mayor Ardy Kassakhian and  Senator Anthony L. Portantino!
Director of Glendale Library Arts and Culture Gary Shaffer,  Mon Cher Mark, Curator  Anahid Oshagan, and  Glendale Mayor Ardy Kassakhian