It was an honor to participate in: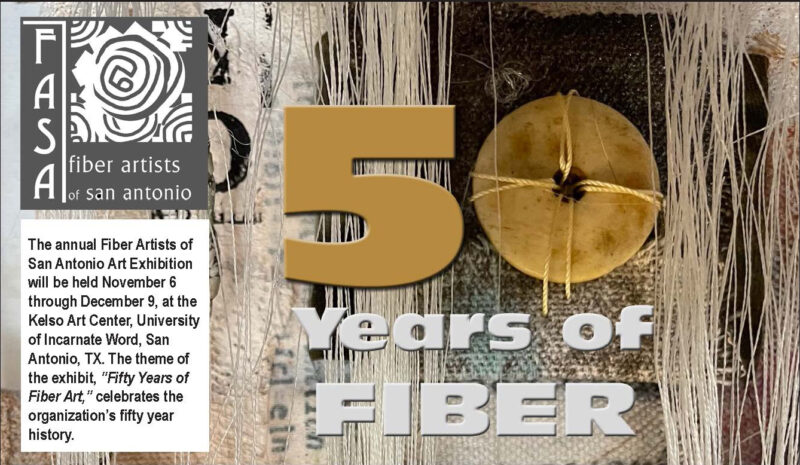 The annual Fiber Artists of San Antonio 2022 Art Exhibition was held November 6 through December 9 2022, at the Kelso Art Center, University of Incarnate Word, San Antonio, TX. The theme of the exhibit, "50 Years of Fiber Art," celebrated the organization's half century history. The show presented fiber artists from across the U.S. considering each decade since the 1970s as inspiration for their fiber art work.
*DEFINITION OF FIBER, as extracted from Merriam-Webster Dictionary: 1. A thread or structure or object resembling a thread; 2. A slender and greatly elongated natural or synthetic filament) such as wool, cotton, gold, asbestos, glass or rayon) which typically can be spun into yarn; 3. Material made of fibers (includes paper), fabric, plastic or metal fibers, tapestry, art cloth.
The exhibition was juried by Paula Owen.
Owen, president emerita of Southwest School of Art, began her tenure in1996, following 11 years as the Director of the Visual Arts Center in Richmond, Virginia. Under her leadership the school's size, scope, and reputation grew significantly, and in 2014 a Bachelor of Fine Arts degree program was added. In 2022 Southwest School of Art and University of Texas at San Antonio announced a merger to create a new and expanded school of art.
Owen has served as curator of numerous exhibits and on national and regional boards and panels, including the Pew Artist Fellowships, the Bush Foundation Fellowships, and the National Endowment for the Arts. She is a published arts writer and co-authored the book, Objects and Meaning: New Perspec5ves on Art and Craft:, published by Scarecrow Press. Most recently, her essay "Fabrication and Encounter: When Content is a Verb," was published in Maria Elena Buzcek's book, Extra/Ordinary: Craft and Contemporary Art.
Owen earned an MFA in painting and printmaking from Virginia Commonwealth University and continues to show her work in group and solo shows throughout the nation.
I was thrilled to win the second place award for my work:
"Rent Wound Tear, Mend Heal Repair", 2022, 64 x 68″ (dimensions variable), Triptych Installation
This exhibition was the first time this triptych was shown outside of Los Angeles.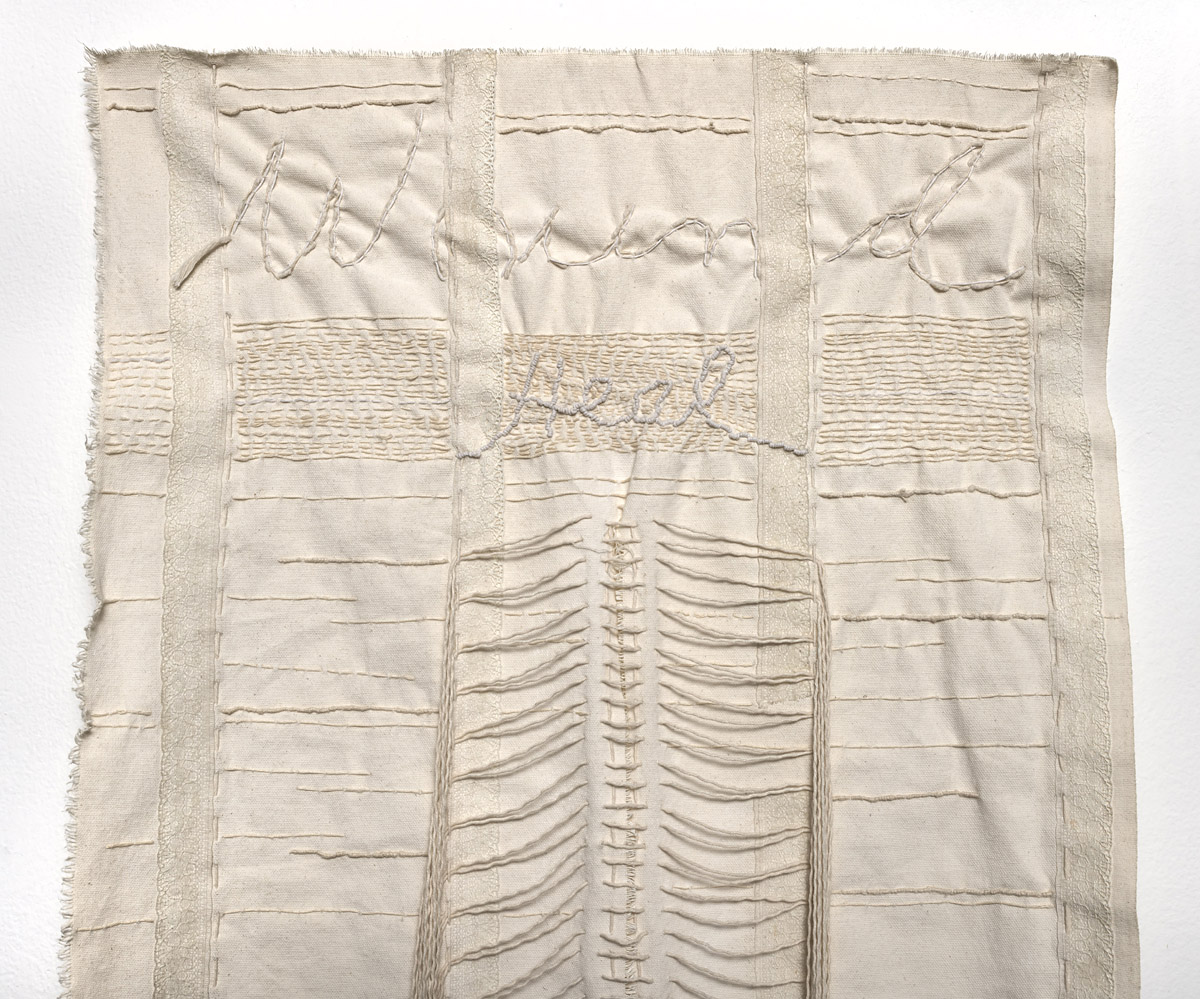 See the online exhibition  catalogue HERE and see the wondrous works of all the accomplished artists in whose company I was honored to show.
Thank you to all involved.