I was happy to finally be able to have Elon Schoenholz Photography in to photograph works completed during 2021… fast away the old year passes…
Here I share "Forest through The Trees", 15 x 42 x 12", made of book board, canvas, hemp cord, ribbon, typewriter ribbon, acrylic paint, wood.
It is part of a monochrome series in black, through the colors of "black" are infinite, and change with light, material, juxtaposition, and how the viewer engages with the piece.
Comprised of two accordion-folded "spines", the "book", becomes a "box", with a "door" that opens, expandable "walls", and  painted canvas "pages" held up precariously with wooden dowels. The piece can be presented and contemplated in numerous ways, and begs a tactile connection, through all of us working in book, and perhaps sculptural forms in general grapple with how to do this.  How to have viewers engage with the work, participate in it, without having it worn away over time in the process…
We are seekers.
The Journey continues.
Happy New Year.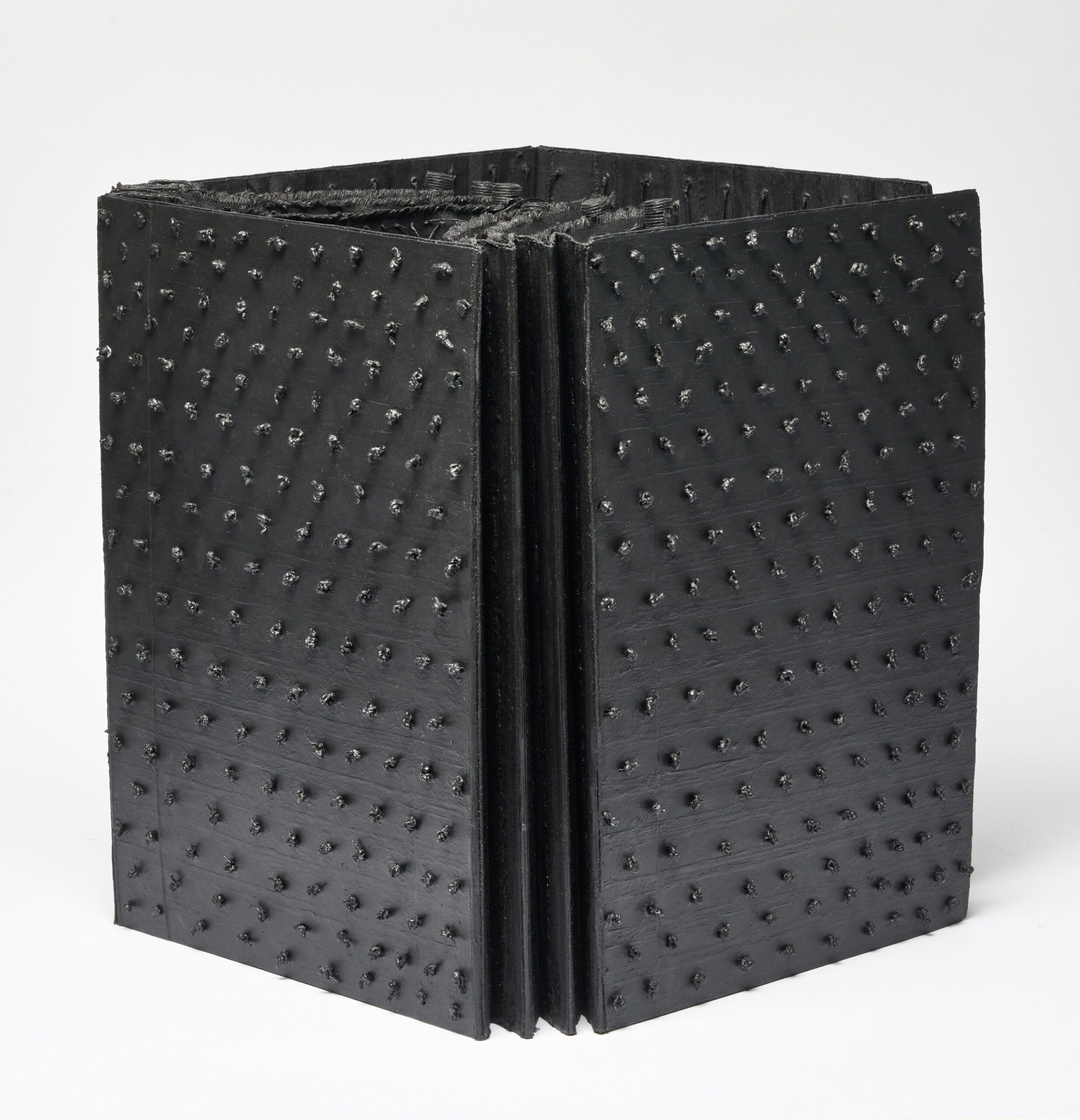 (exterior, closed)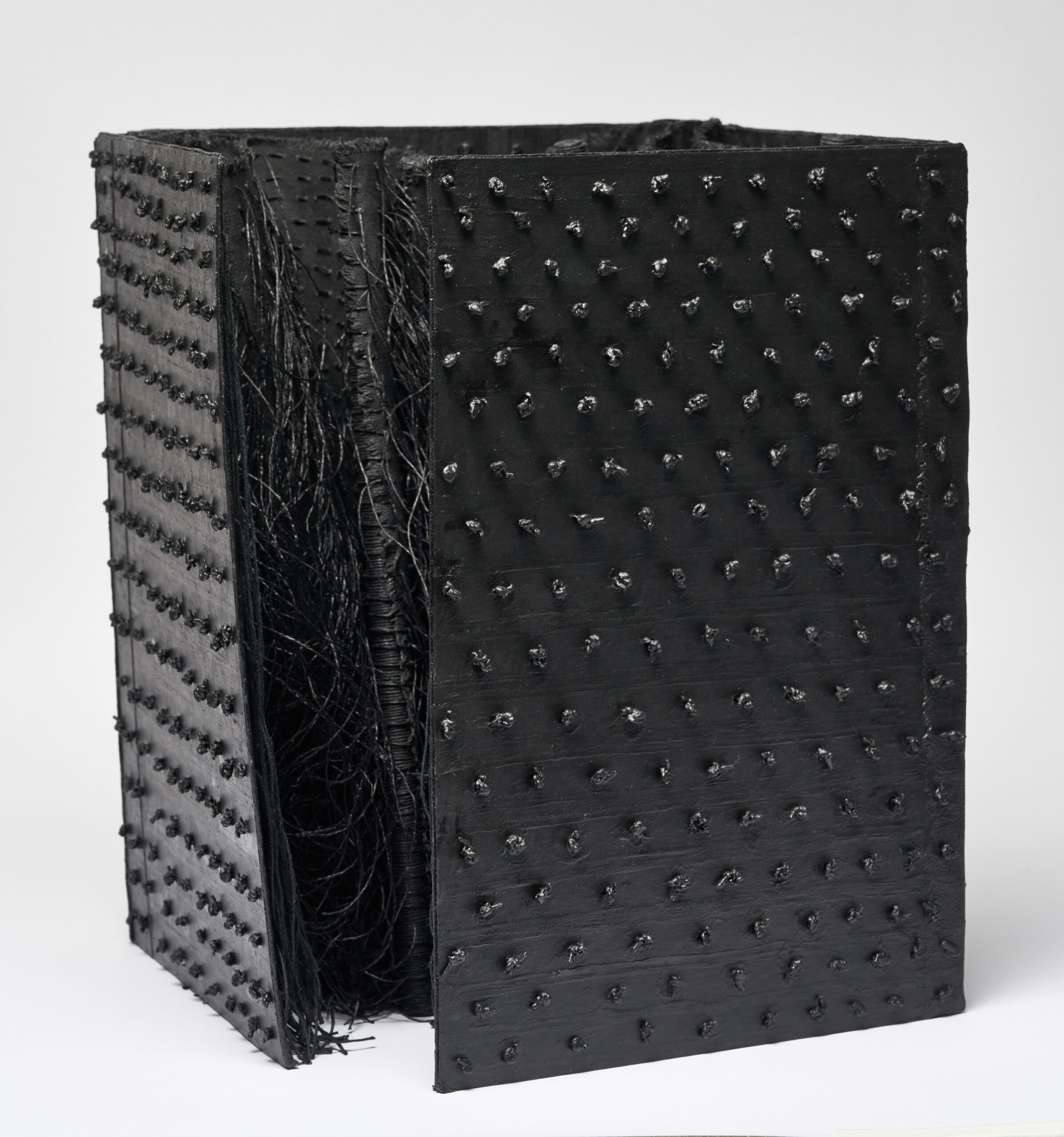 (exterior, ajar)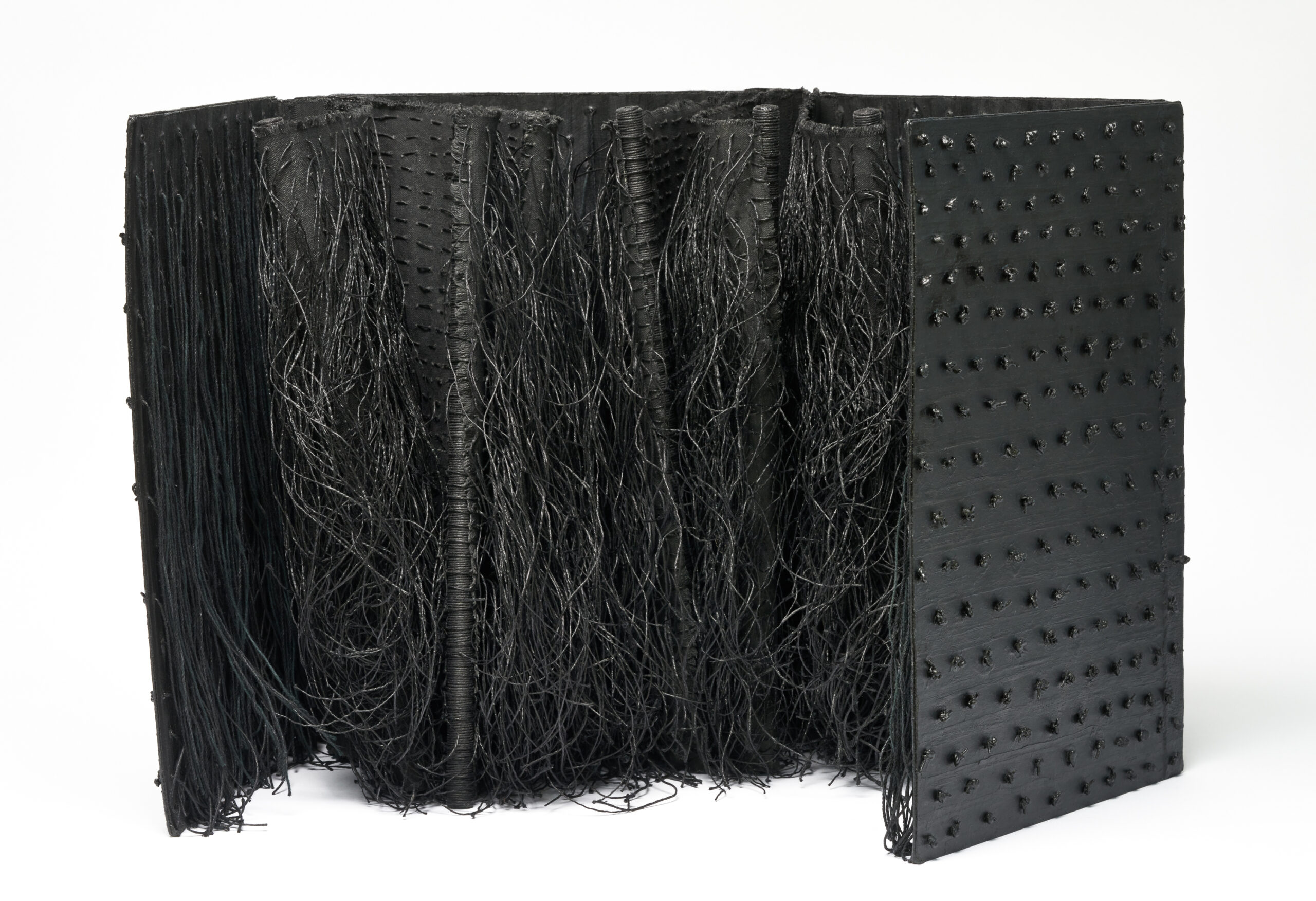 (interior/exterior, open)