I was happy to finally be able to have Elon Schoenholz Photography in to photographs works completed/created during 2021, which continues to race by.
Part of an ensemble, suite, or installation of works entitled, "Here's To The Red, White and Blue", Red Notebook is structured as a "traditional" codex, with covers that open and pages that turn.  Moderately, "red" (hence the "red" element of the "Red, White and Blue" theme-meme-trope?) it contains a great deal of black as well.
In the immortal words of  Mark Rothko, "There is only one thing I fear in life, my friend;  One day, the black will swallow the red."
Made from a repurposed placemat, hemp cord, linen thread, canvas, and lace, it is 8.5″ high, 12.5″ when opened in full, and 6.5″ at greatest depth and opens left to right, from cover through pages to cover, bound together through a single signature.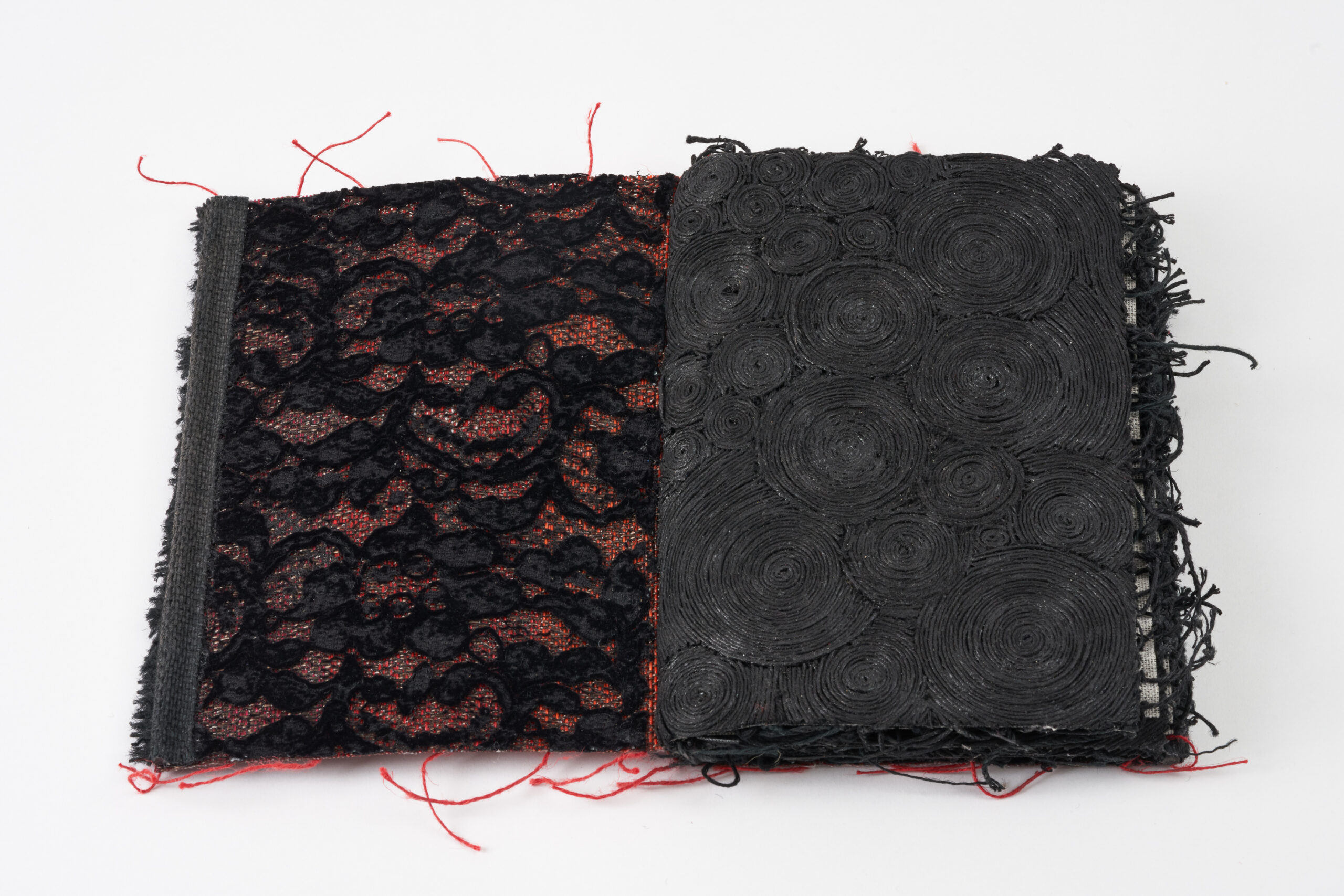 The red and back play off each other in all their associations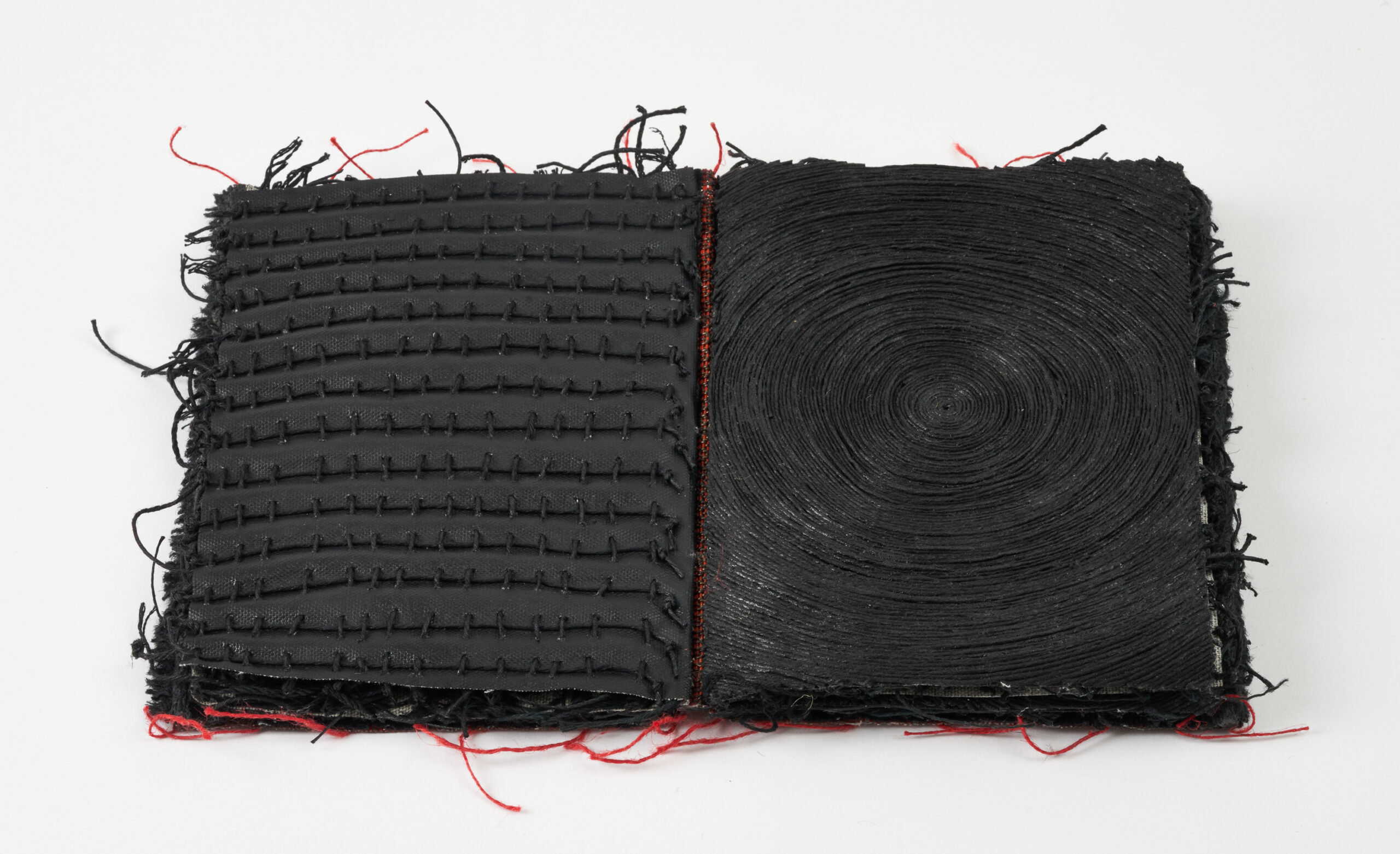 Sewing, stitching, gluing, knotting, coiling, massing

Amassing, accumulation, the RED in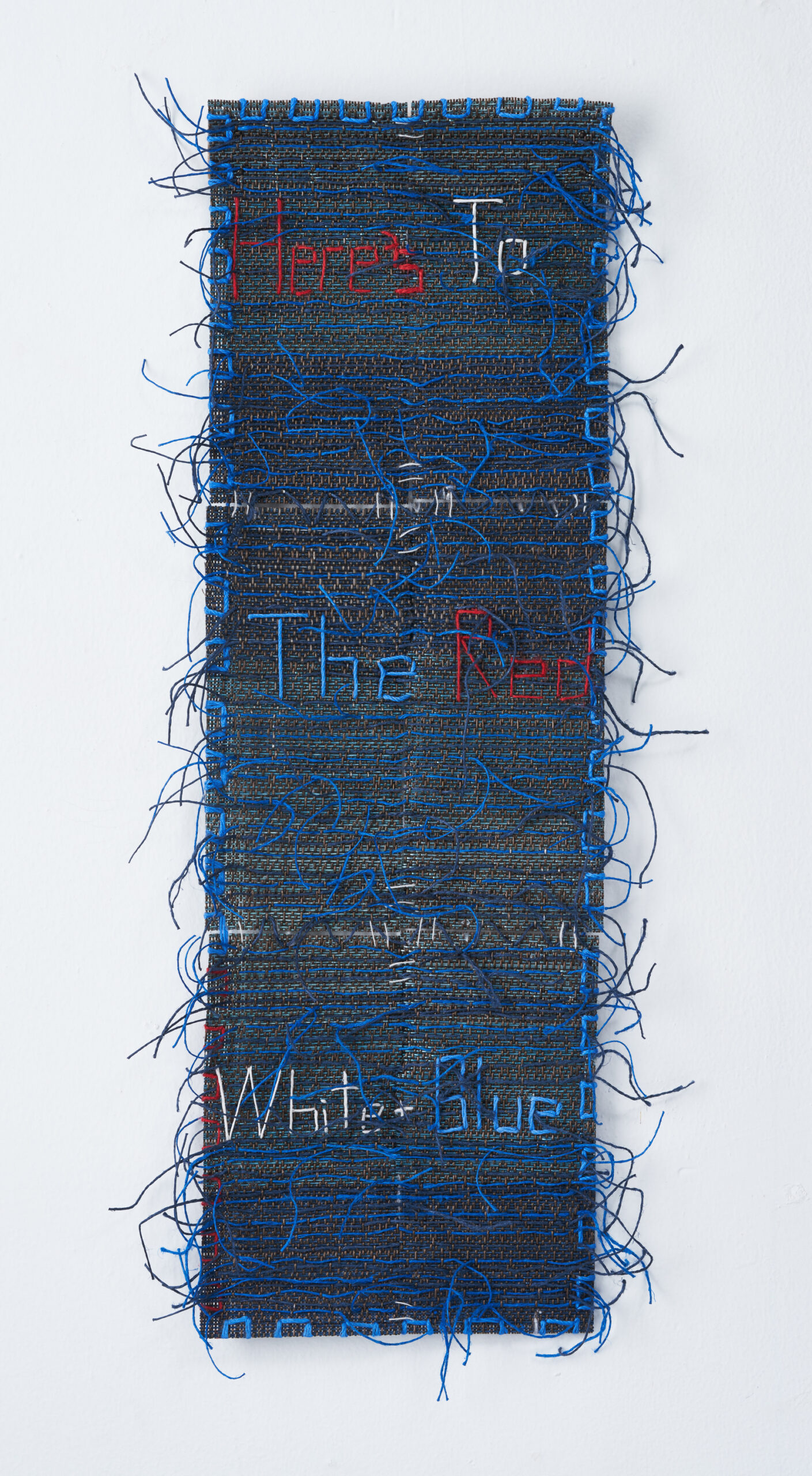 Up next.