I was thrilled to be contacted by Nadine Avillar,  the art director at Hemptique,  a hemp and natural fiber craft supply company based in San Diego.  Hemptique manufactures a large variety of hemp cords, ropes, twine, paper, fabrics, as well as bamboo and cotton products. They are the  creator of organic apparel, accessories, with a focus on hemp products and supplies.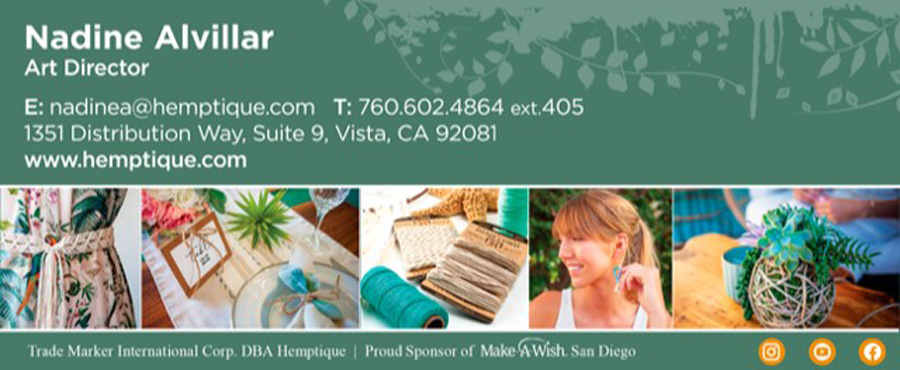 I use a great deal of hemp cord in my works, often listing it as a primary material.
Nadine contacted me in regards to my piece , "Before the Fall".  Hemptique was going to be an exhibitor at NAMTA, (Art and Creative Craft Materials, an organization for the creative industry) 2023 and she wanted to use a photo of my work on one of their promotional banners. NAMTA is the publisher of ART MATERIALS magazine and hold a trade show every year.
She said Hemptique has many contributors that work with their products who are more or less "crafters." She wanted to show how I have used hemp cord in my mixed-media works. Eventually, the owners of Hemptique decided they wanted to use an image of another of my pieces, "Red Notebook" on the banner,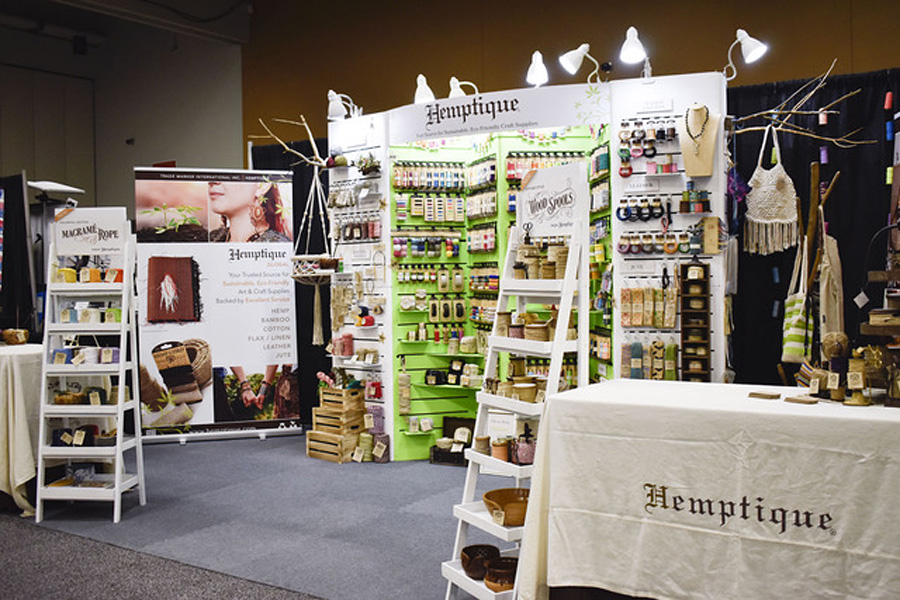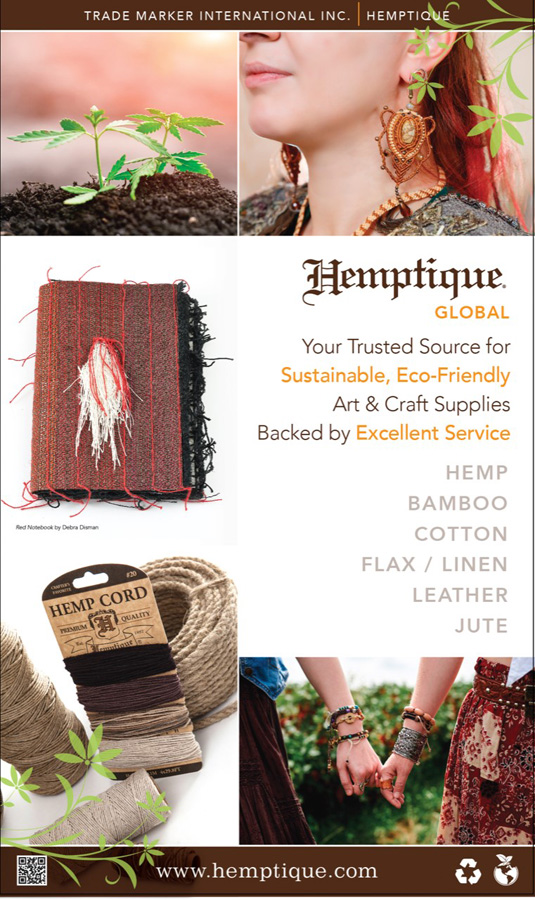 and an image of "Before the Fall" on their promotional postcard.
I was honored to be represented in this way, and also so happy to received boxes of marvelous Hemptique products/supplies/materials, to use not only in my works, but in projects, classes, programs and workshops that I conduct across LA Country. This was truly a win-win situation and I hope to continue the relationship with Hemptique, Nadine and the owners and staff with more collaborations and new ways of presenting, sharing about and promoting their wares.
Long Live HEMP!