I was thrilled to lead a bookmaking workshop, (called a "program" in Library parlance!) on May 11, 2023,  celebrating the Asian American and Pacific Islander Heritage Month (of May) with a "Flower-Fold" Bookmaking program using origami paper and folding techniques.

Participants of a range of ages learned to make the flower fold structure, then linked together several "flowers" into chains, added covers and ribbons. Some participants went on to develop their books with assorted materials including decorative papers, stickers and magazines.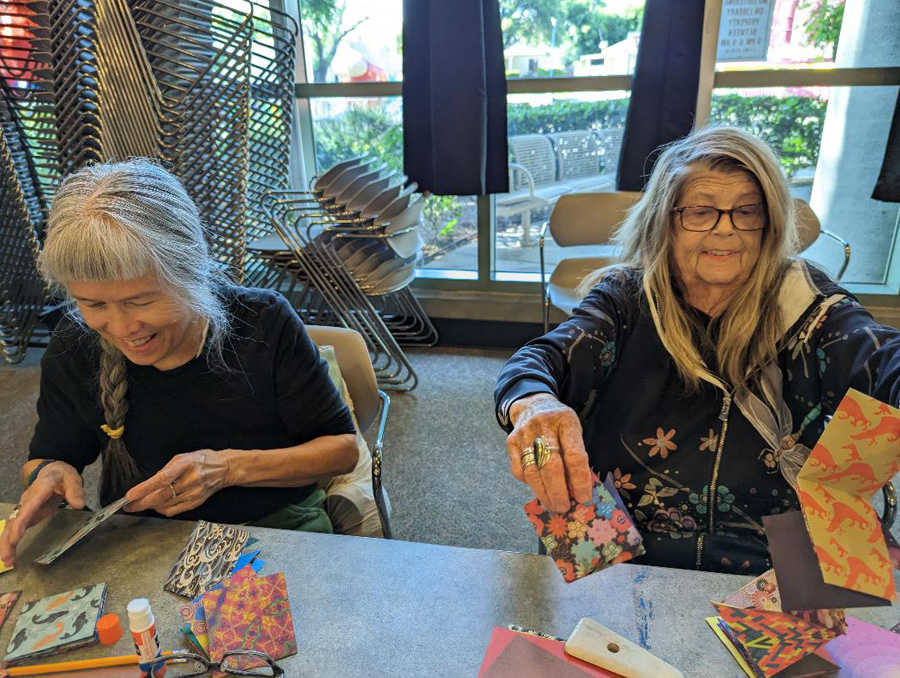 The results were beautiful, and filled participants with pride as they navigated the trickier aspects of the process.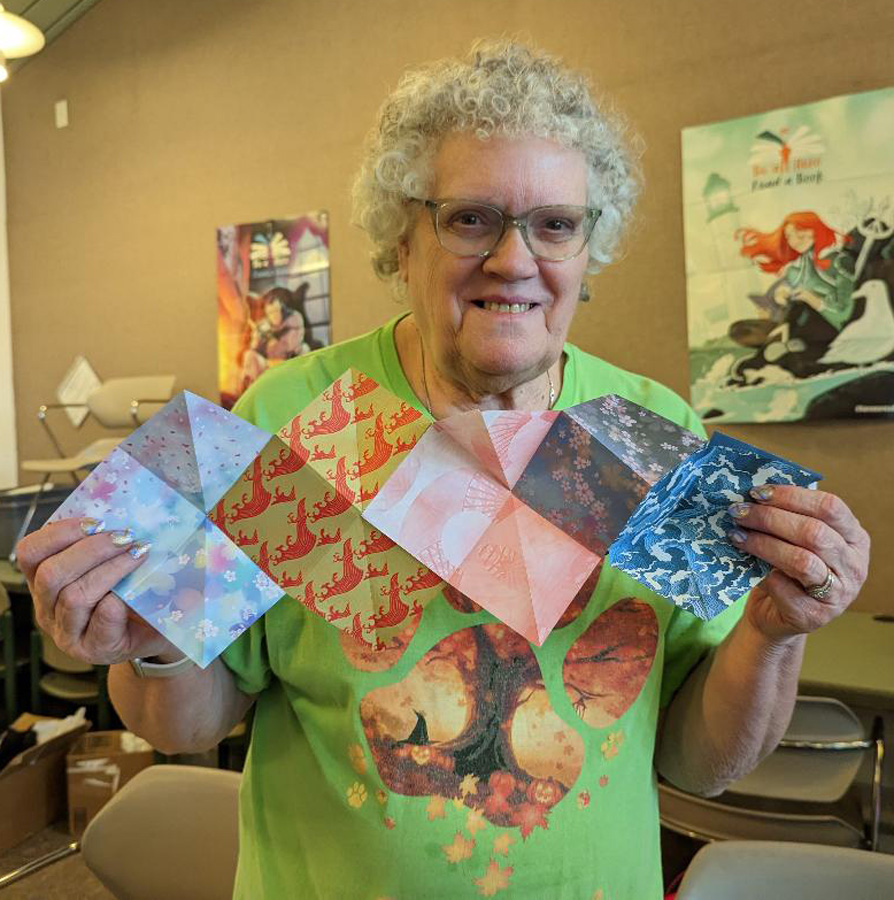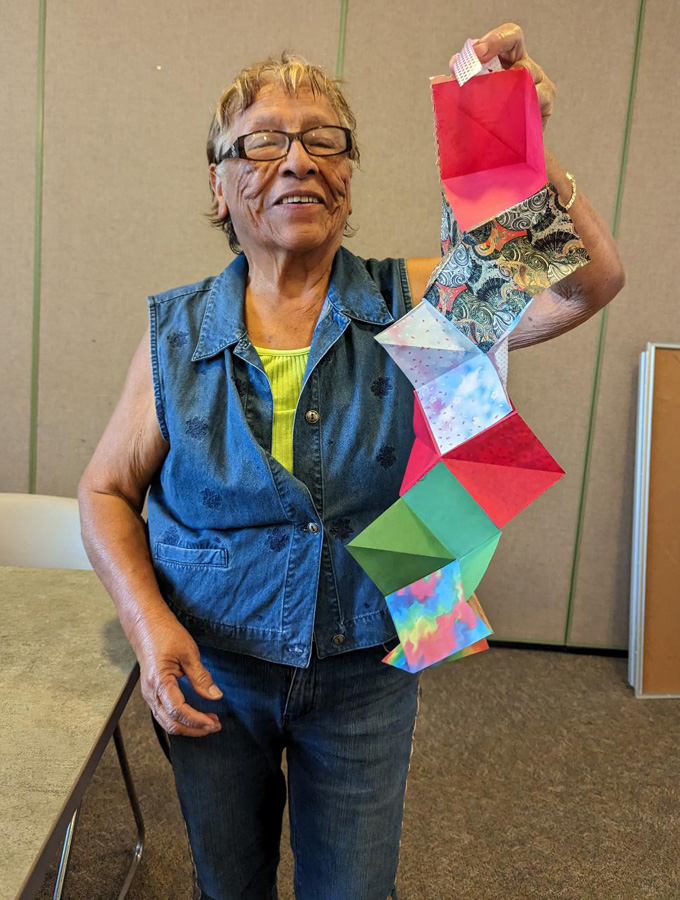 This offering was part of my Artist Residency in Bookmaking, "We Write the Book" at the West Valley Regional Branch Library of the Los Angeles Public Library, through the Los Angeles City Department of Cultural Affairs.
The Residency is comprised of a series of bookmaking workshops presented at the Library, planned in close coordination with Library Staff.