I am honored to be an Artist-in-Residence at the Sunland-Tujunga Library, supported by the City of Los Angeles Department of Cultural Affairs, conducting a series of bookmaking workshops for the community.
To kick off the new year and decade, I taught an accordion fold book with pockets workshop, and engaged families and individuals in creating their own books to hold memories, hopes, dreams, wishes and other treasures.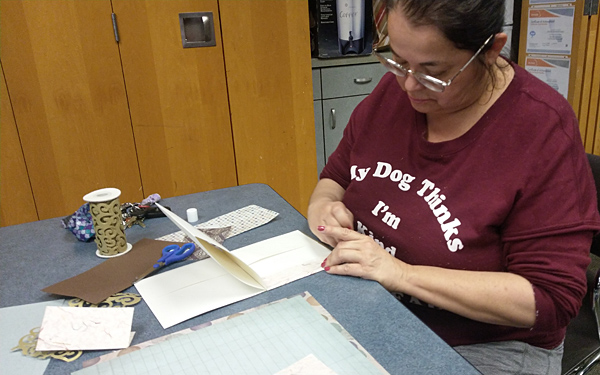 Participants folded prepared pastel paper into accordion pages and pockets.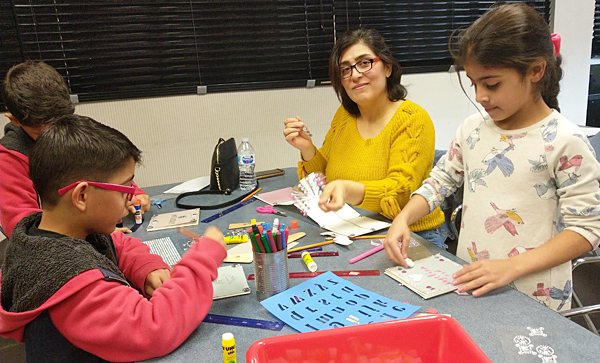 and added covers, then developed content, embellished and decorated!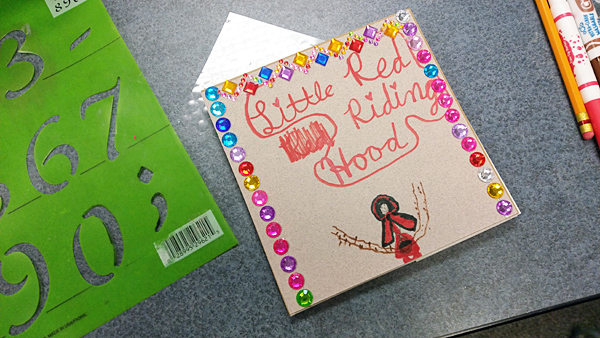 One young maker created a highly developed work telling the story of Little Red Riding Hood, in her own way.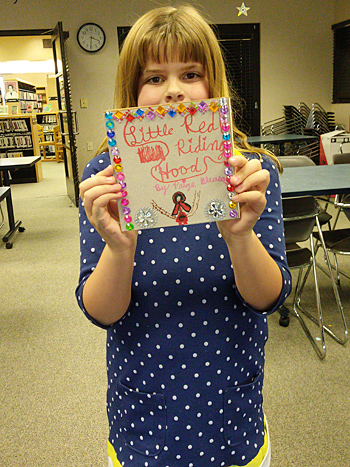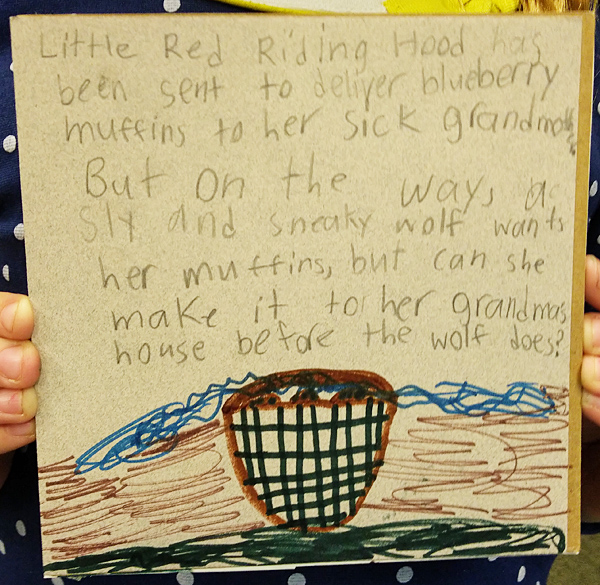 Complete with text and illustrations.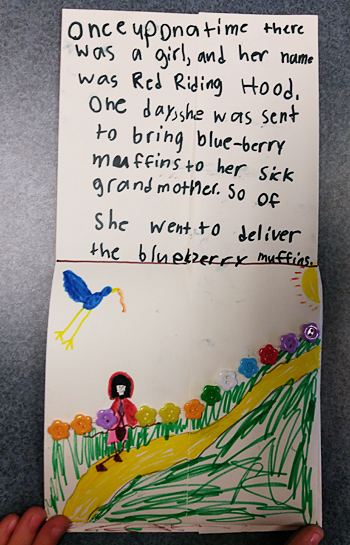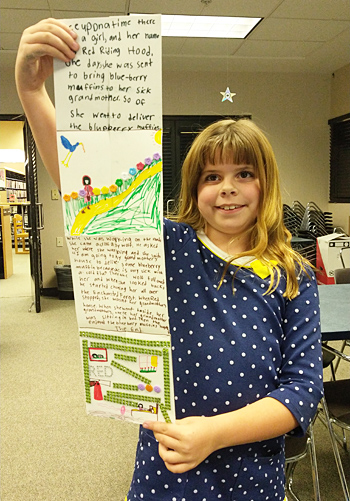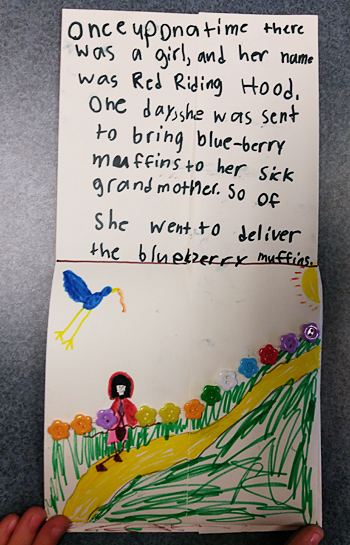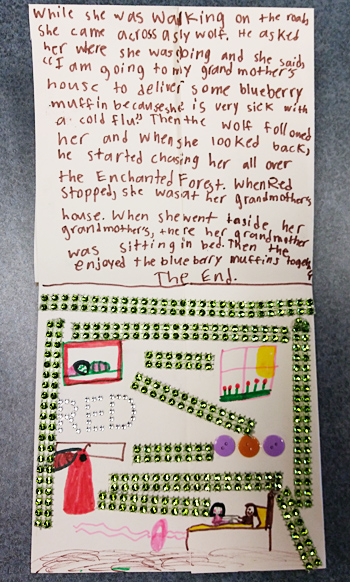 Don't forget the jewels!
Treasures to hold treasures to last a lifetime….
Happy 2020!