As everyone keeps saying, 2020 was a year like no other. Well, no-one had seen 2021 yet.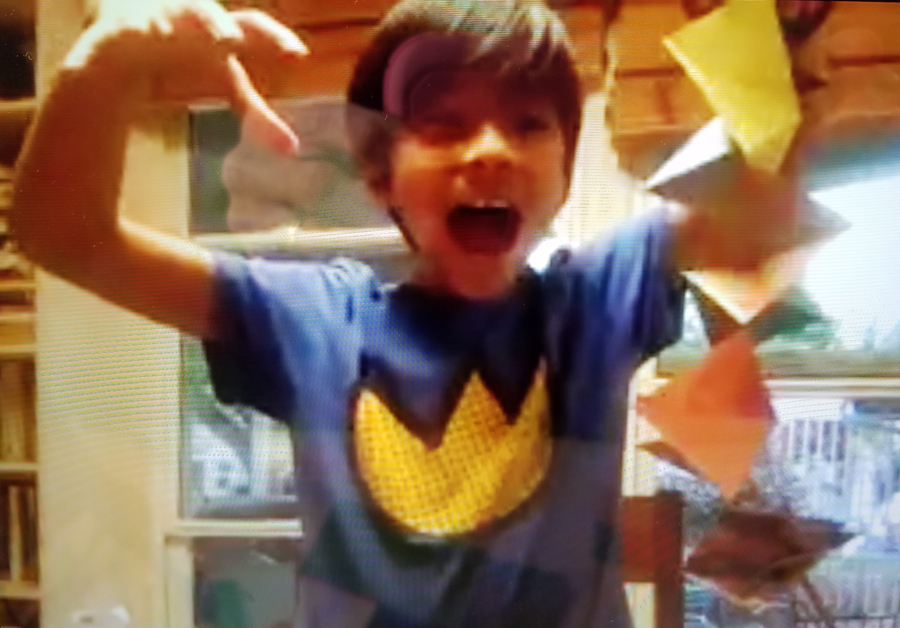 2021 it seems, may also prove to be a year like no other, finding us teaching online, in my case through Zoom, engaging in what is called, "distance learning". Well, you can't beat the commute and clean-up time, and I found there are indeed ways to connect significantly with students and colleagues, and even teach some things!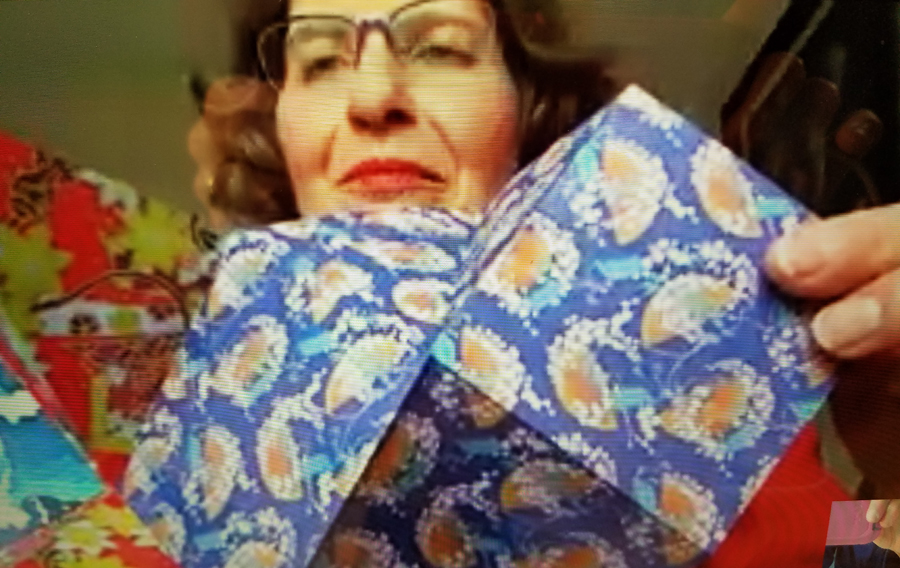 As part of my artist residency in bookmaking at the West Valley Regional Branch Library through the  Los Angeles Department of Cultural Affairs, participants learned the "double flower fold" technique, and created unique valentines with richly colored and patterned origami papers, which they then placed in paper boxes they unfolded, then folded, to house their creations.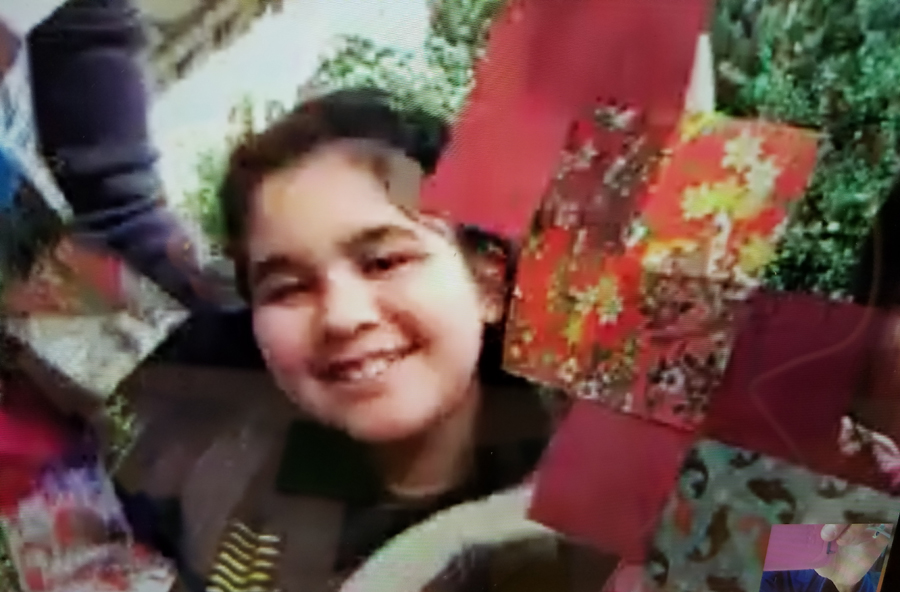 After learning the fold, interestingly challenging over Zoom, the makers learned how to glue them together into an expanding and contracting chain,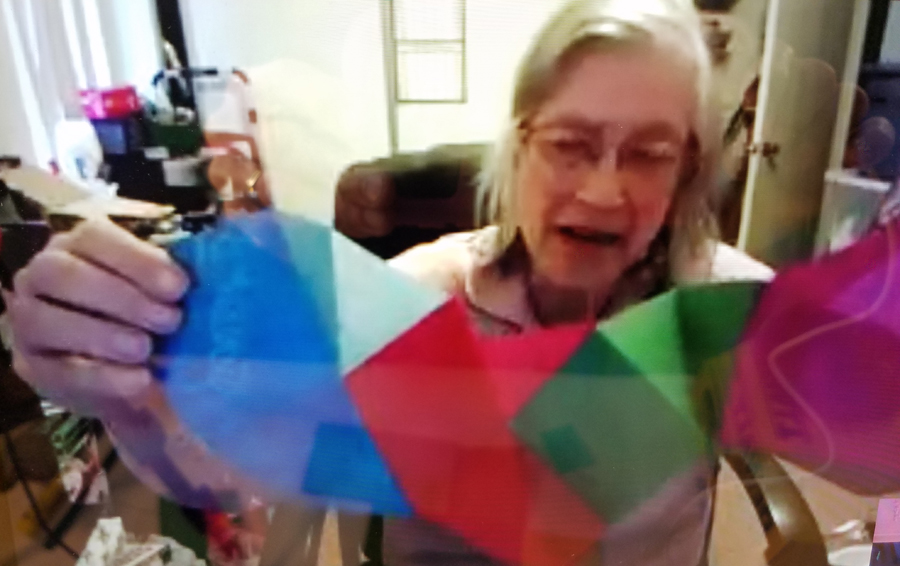 which folded up into a 2.5 x 2.5″ square,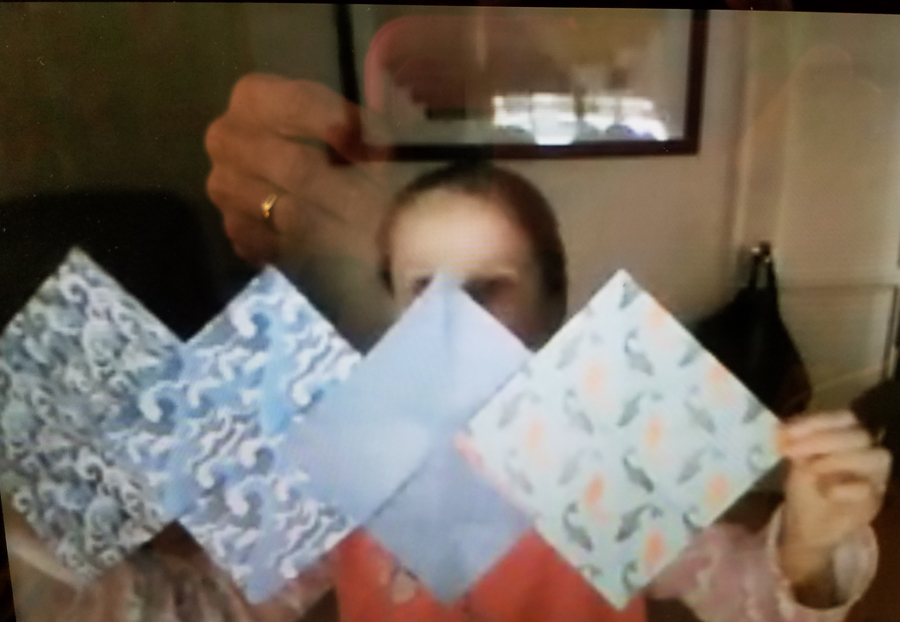 and was easily placed in their boxes, to create a one-of-a-kind gift. Participants could then embellish their boxes,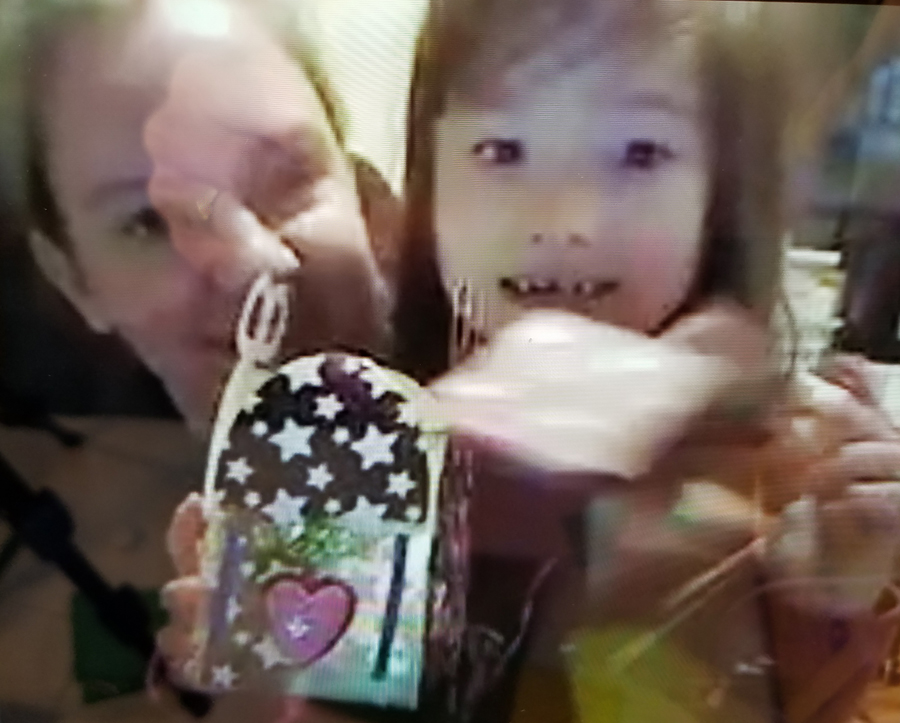 and add words and imagery to their folded "flowers".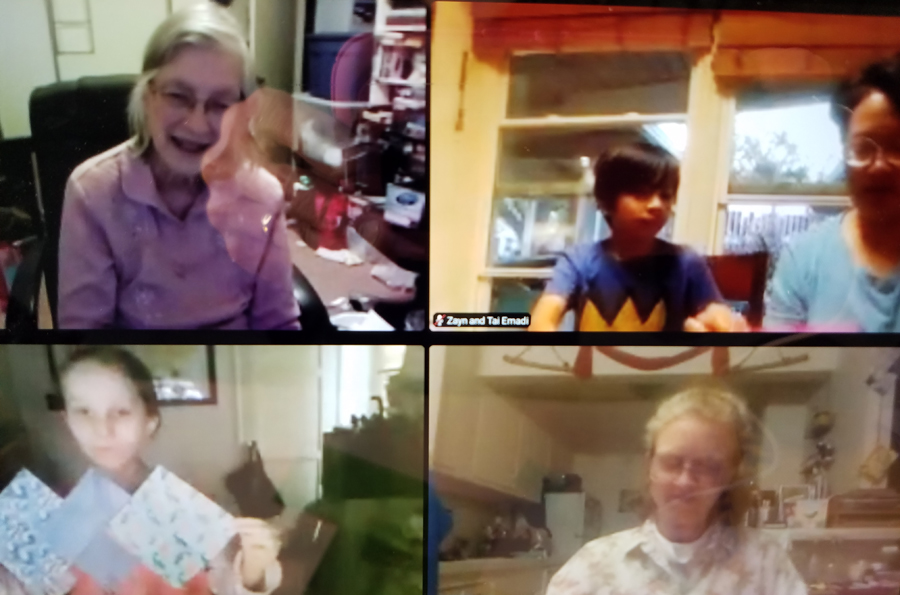 A diverse intergenerational group of enthusiasts worked together happily and supportively.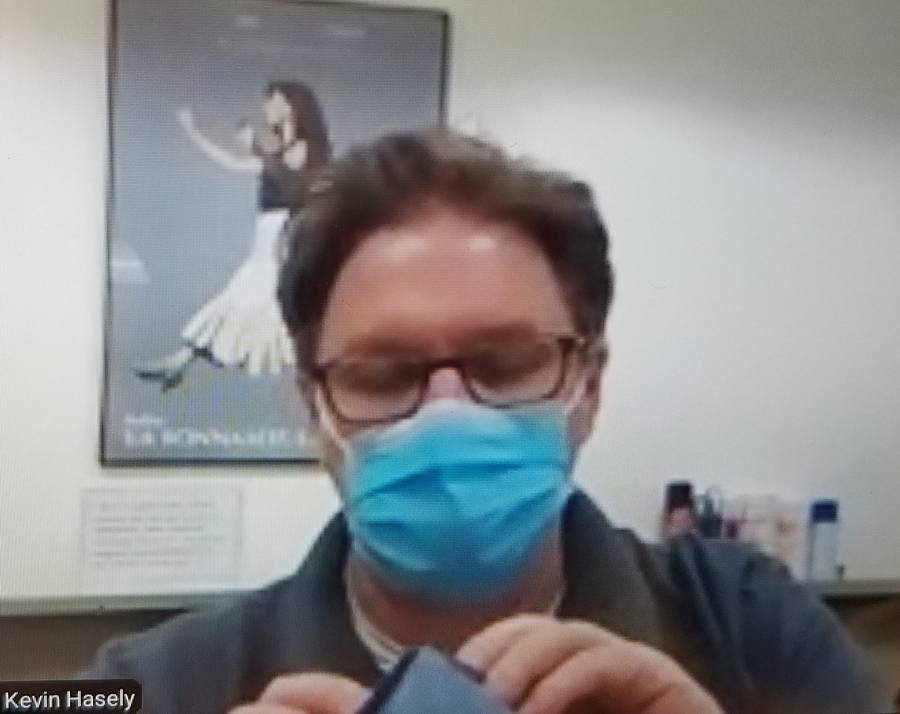 Branch Manager got into the act, carefully planning the colors of his flower-fold chain.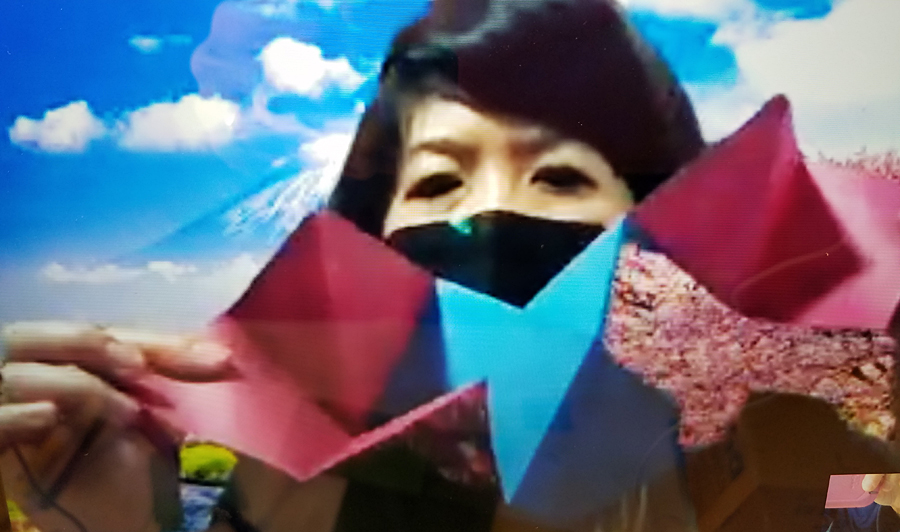 Children's Librarian Kristin Peers also created stunning color combinations, and, what a background!
It looks like there may have been some very happy Valentine gift recipients, but maybe not as happy as their makers.
Because making, is the BEST!