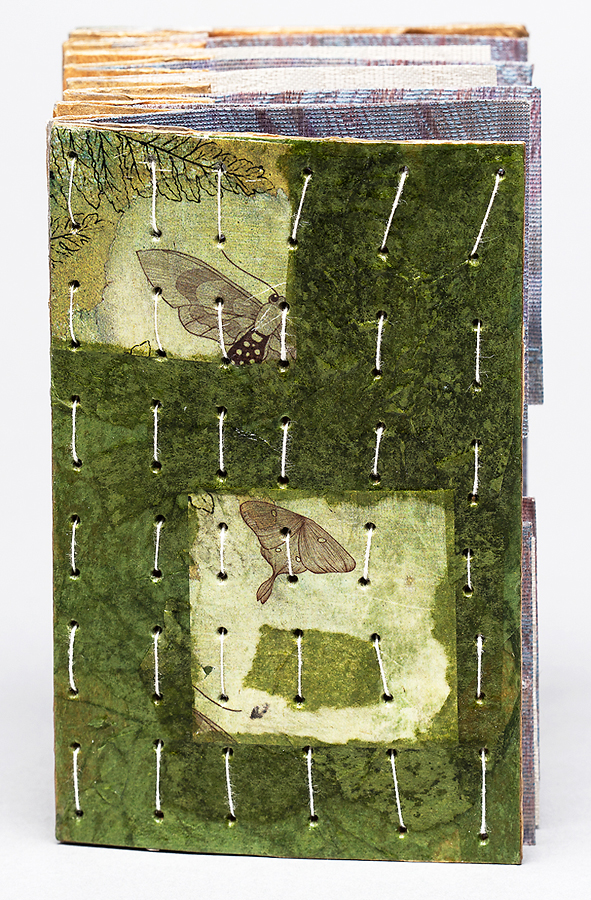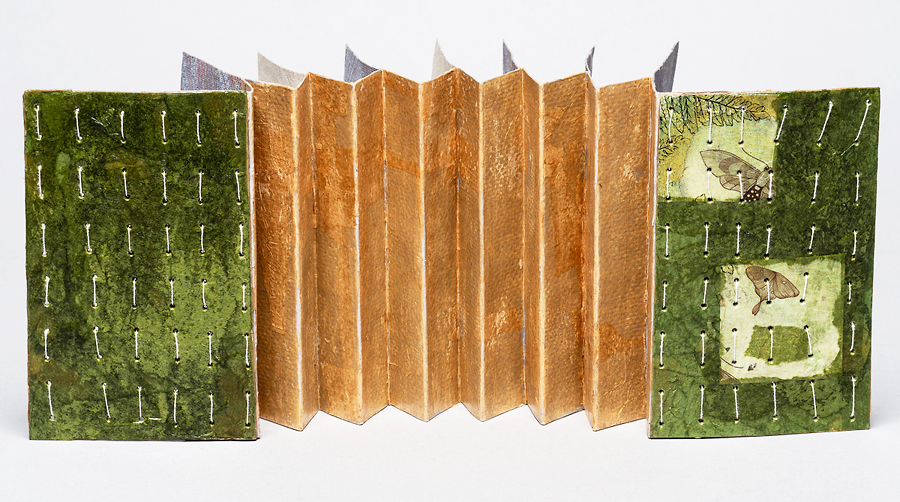 "NARROW BRIDGE", 5.5 x 16 x 3.5″, mixed media Artists' Book / Flag Book Structure (board, paper, linen thread, tissue, collage, window treatment material)
I am thrilled to be participating in the exhibition:
This exhibit showcases works of art that venture off the beaten path, especially with regard to travel.   Artwork includes places or experiences involving hidden gems, special or unusual places, wanderings, odd travel, strange encounters, and/or "lost" and fading places.
Featuring work from: Paul Roden, Heather Wendelboe, Julia Scheckel, Bengu Cetinkale, Kent Klaudt, Hannah Ayers, Edward Rossel, Walt Padgett, Majorie and Bob Moskowitz, Mark Dierker, Debra Disman, Kate Snow, Jeffrey Neumann, Paige Kleinfelder, and more!