I has thrilled to be included in
at Monmouth University Center for the Arts Pollak Gallery
June 17 – October 14 , 2021

I am showing two Artists' Books of which denim is a primary material: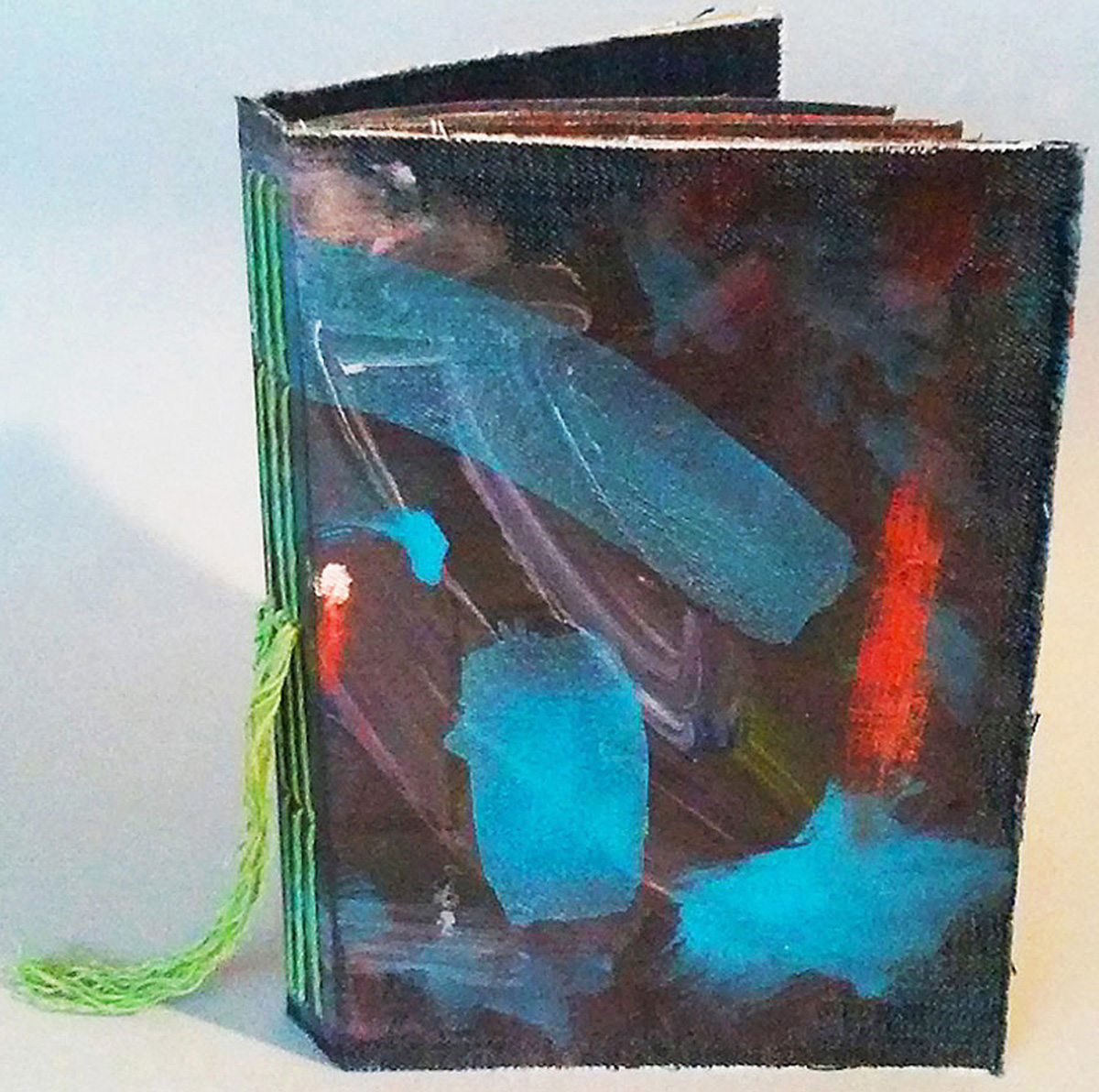 Reading Color I   (outside) 8.75 x 13.25 x 6.25″, mixed media/artists' book 

Reading Color VI   (outside)7.5 x 17 x 8″, mixed media/artists' book
These works utilize denim, which is altered through painting, cutting and gluing to form coverings and pages for the books.   
Denim, with all its symbols and dualities, is a common item of clothing that unites many around the globe. Dad Jeans, skinny jeans, low riders, bell bottoms, boot leg, wide leg, no leg, 501s, 504s, button fly, stretch jeans, the American dress code writ large across centuries. With so many styles available and ways to accessorize/manipulate the fabric, denim has historically allowed for a freedom of expression representing both individuality and shifts in cultural movements. Denim comes in a wide range of blues and other colors, washes, fades and textures making it a perfect, but not obvious, medium to create fine artwork. Join us now, for a re-imagining of the meaning of denim. Denim that was discarded can open up a new way of looking, a startling way of seeing past the everyday. What we have abandoned, will be presented again, re-purposed from the lives we lived, to moments we experience together "forever in blue jeans."
Monmouth University's Center for the Art is exhibiting the work of artists  who use recycled denim in new and creative ways in paintings, sculpture, collages, small constructions and wall hangings, etc. from June 17 – October 14 , 2021 in the Pollak Gallery. Works shown use denim as the principal medium of the piece and the fabric are reconstructed from its original form in some way.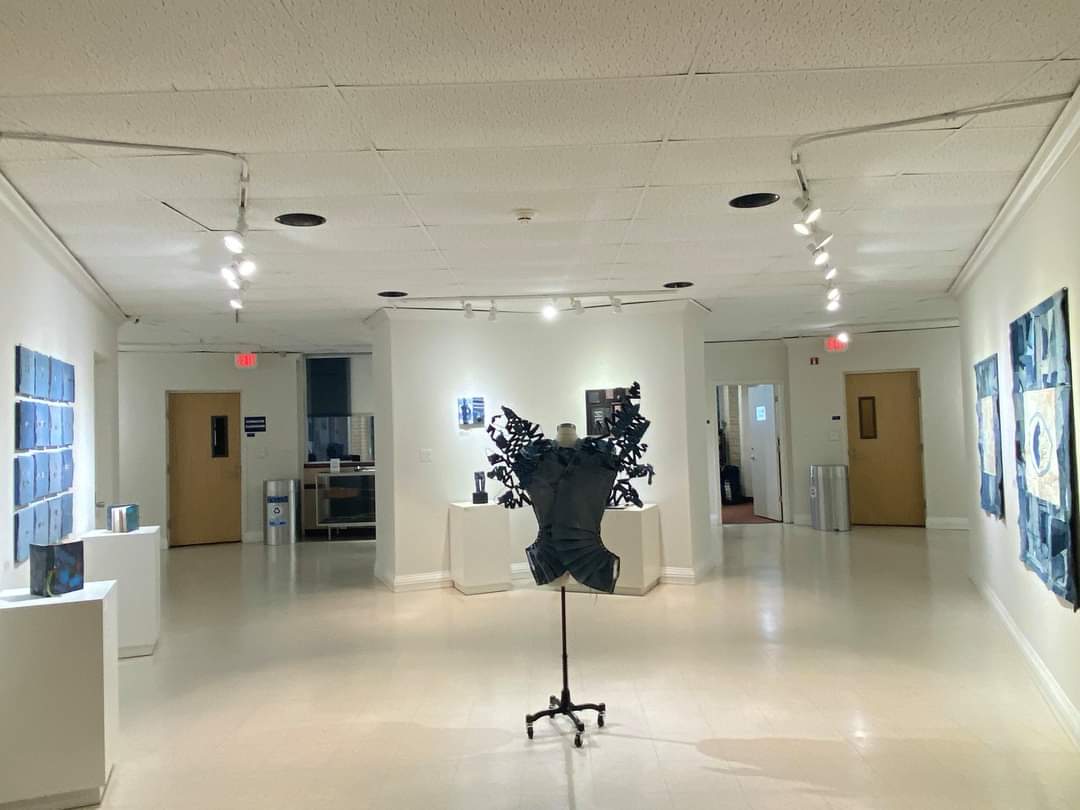 See The Show Here!
Extended to October 14th!
Pollak Gallery, Monmouth University Center for the Arts400 Cedar Ave, 
West Long Branch, NJ 07764 United States + Google Map
Phone:732.263.5715Website:https://www.monmouth.edu/mca/pollak-gallery/