Artist books take many forms – from handmade and lusciously tactile to linear and informative, abstract and questioning to sculptural and monumental.
The Decatur Arts Alliance presents the ninth edition of the juried exhibition of artists' books, The Book as Art v.9: Muse, August 13–October 3, 2021.
This show celebrates the book with a wildly varied collection of inventive and spectacular work that challenges expectations. The exhibition will be installed once again at the Decatur Branch of the DeKalb County Public Library.
This year, the exhibition is dedicated to the memory of Dorothy "Dot" Davis Moye (1941-2021).
Brought to you by Decatur Arts Alliance, Georgia Center for the Book, the DeKalb Co. Public Library, DeKalb Library Foundation and Keep it Indie-catur.
I am thrilled to be showing, "WINDOW TREATMENT";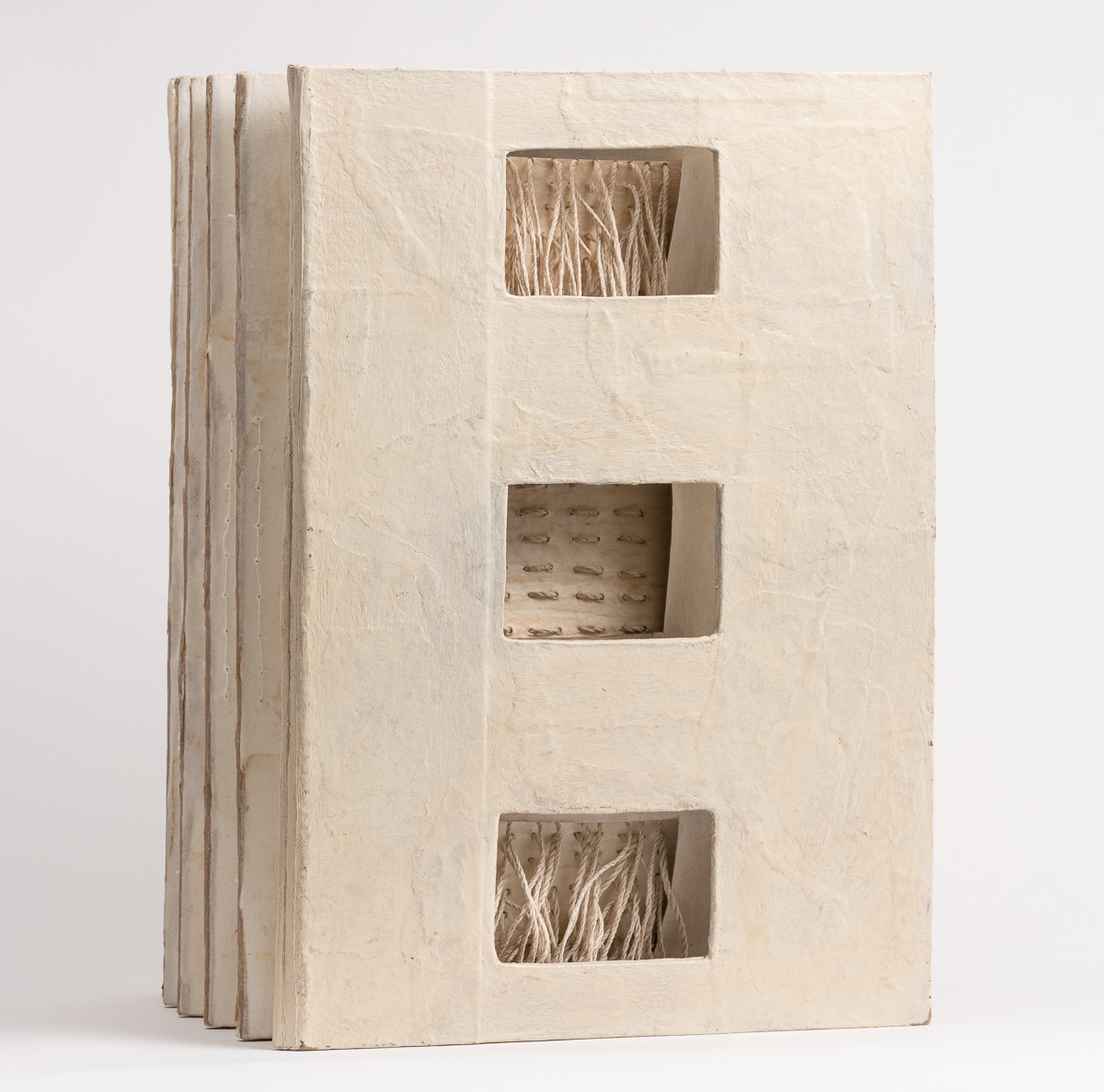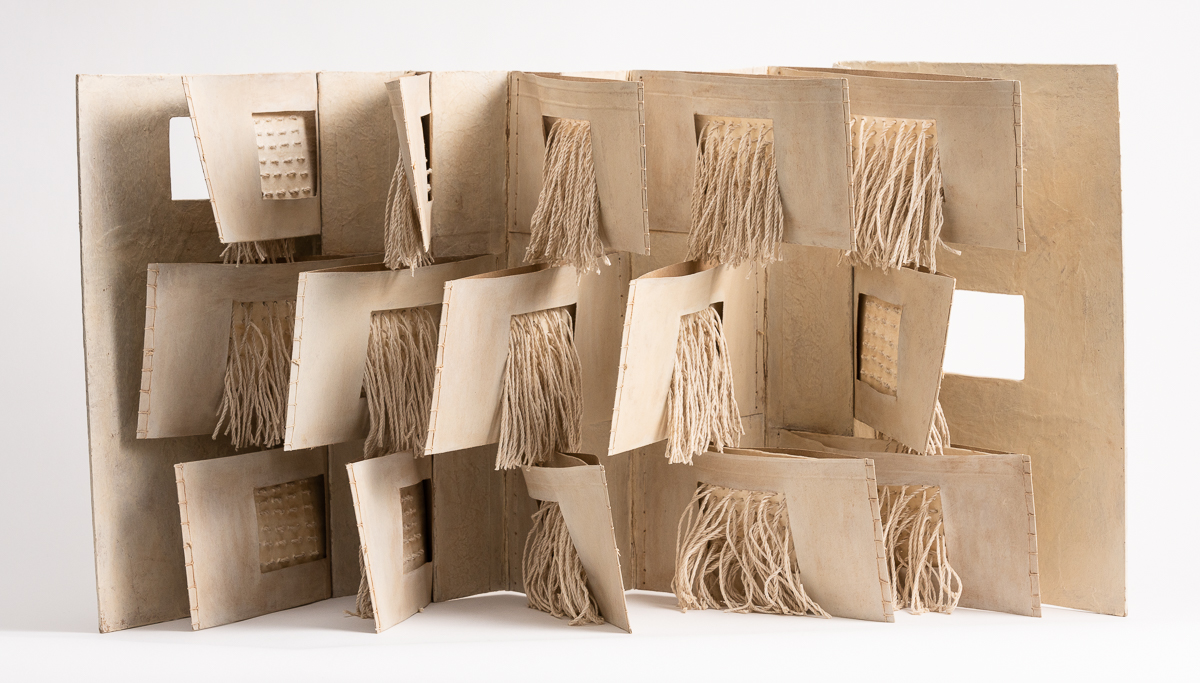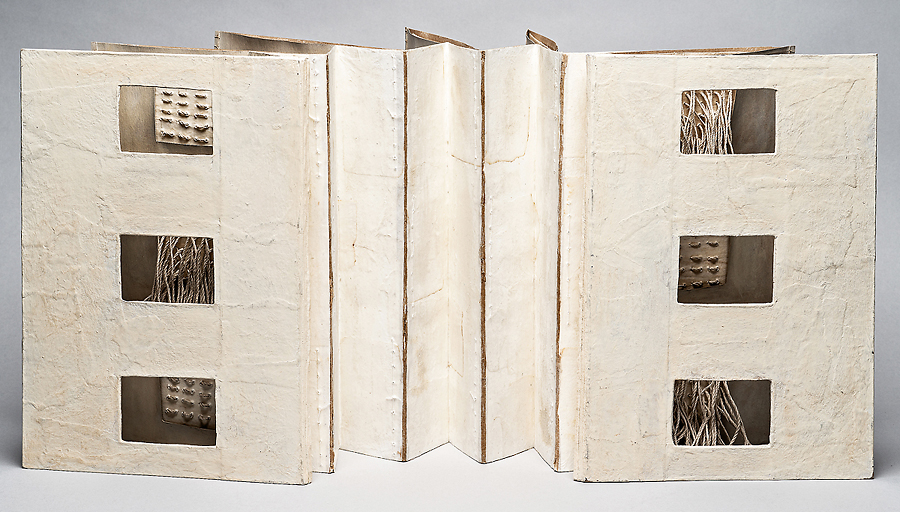 13 x 38 x 9.25″, mixed media
To see a video of this work, please see VIDEO below!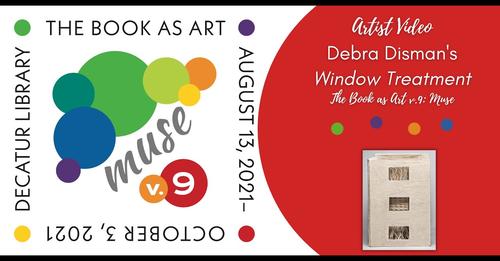 Watch Video HERE
To see and hear three artists including myself discuss their works in the show, please go  HERE or click the link below.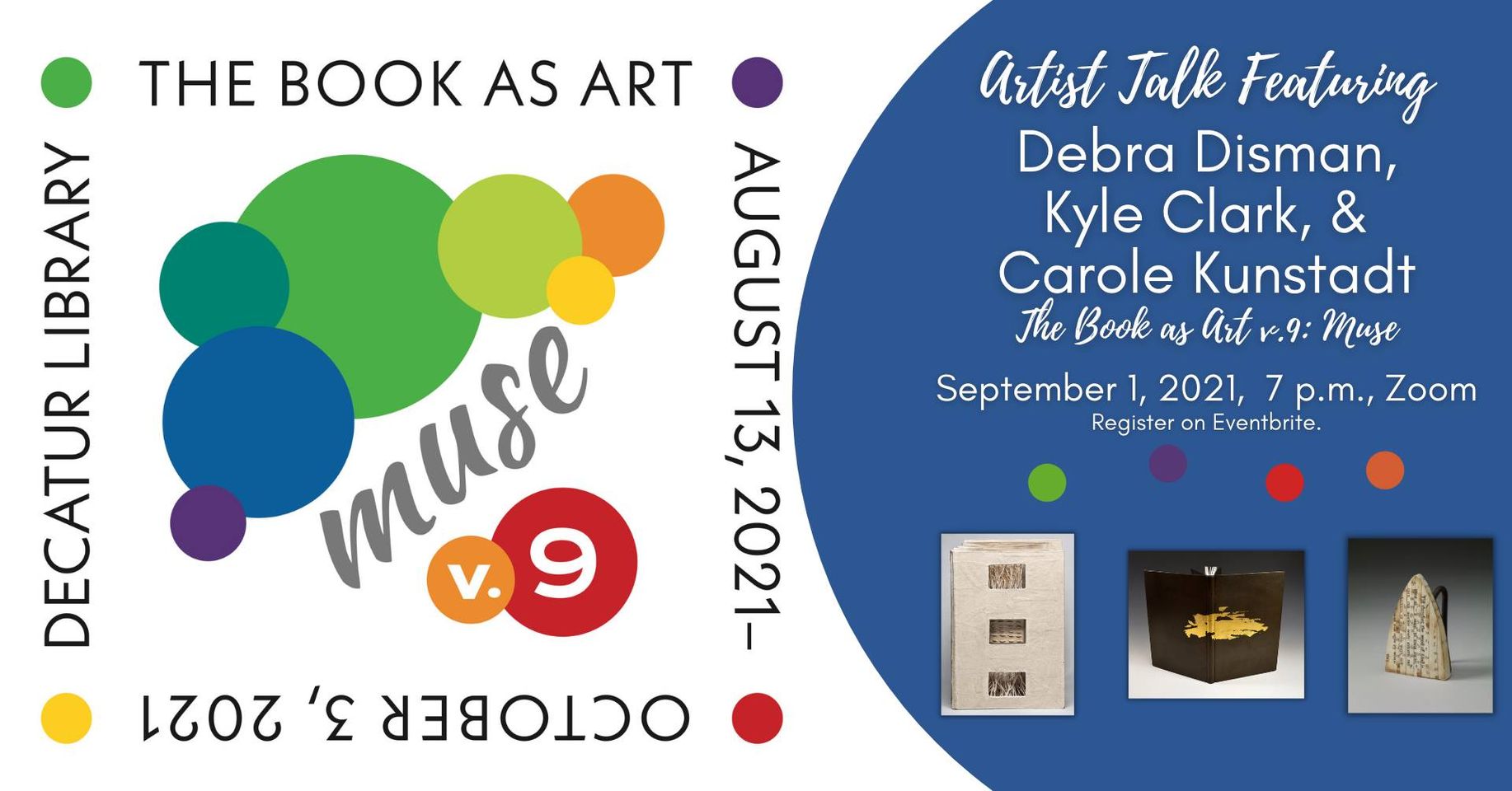 Experience the talk HERE
Please see the online version of the Show, Opening Night Tour, and all other information HERE!
If you can experience the show in person:
Gallery Hours
Aug. 13-Oct.3

The Periodicals Gallery of the Decatur Library, 215 Sycamore St., Decatur, Ga
. 
The gallery will be open for limited, in-person viewing hours. Registration required.
Decatur Library
215 Sycamore Street
Decatur, GA 30030 United States + Google Map
Phone:404.370.3070Website:https://dekalblibrary.org/branches/deca