I have had the opportunity to participate in a number of exhibitions this year, and am fascinated by the many ways in which works can be shown…here are a few!
Table Top: my collaboration with artist Luciana Abait: "drift", an accordion-fold artists' book shown in the "ALL MEDIA 2022″ exhibition
at the Irvine Fine Arts Center.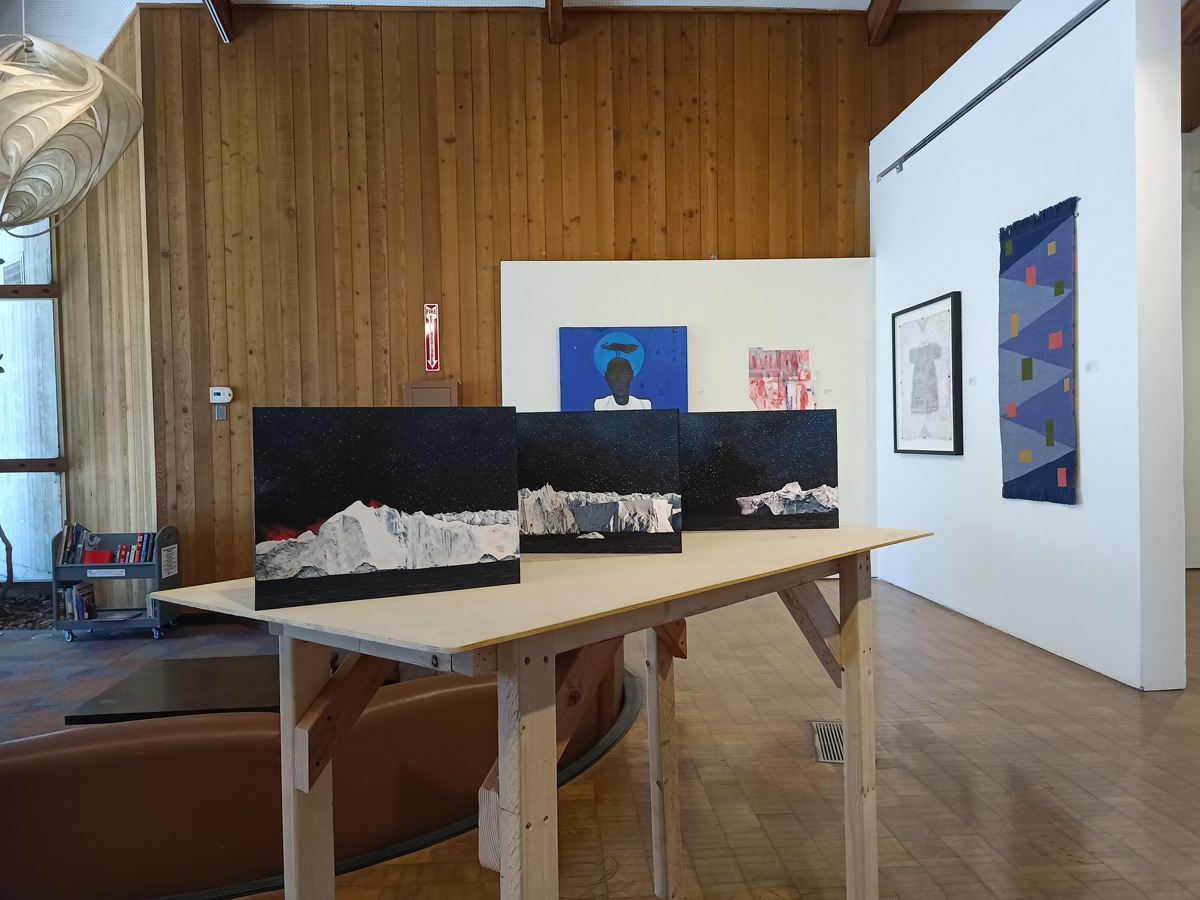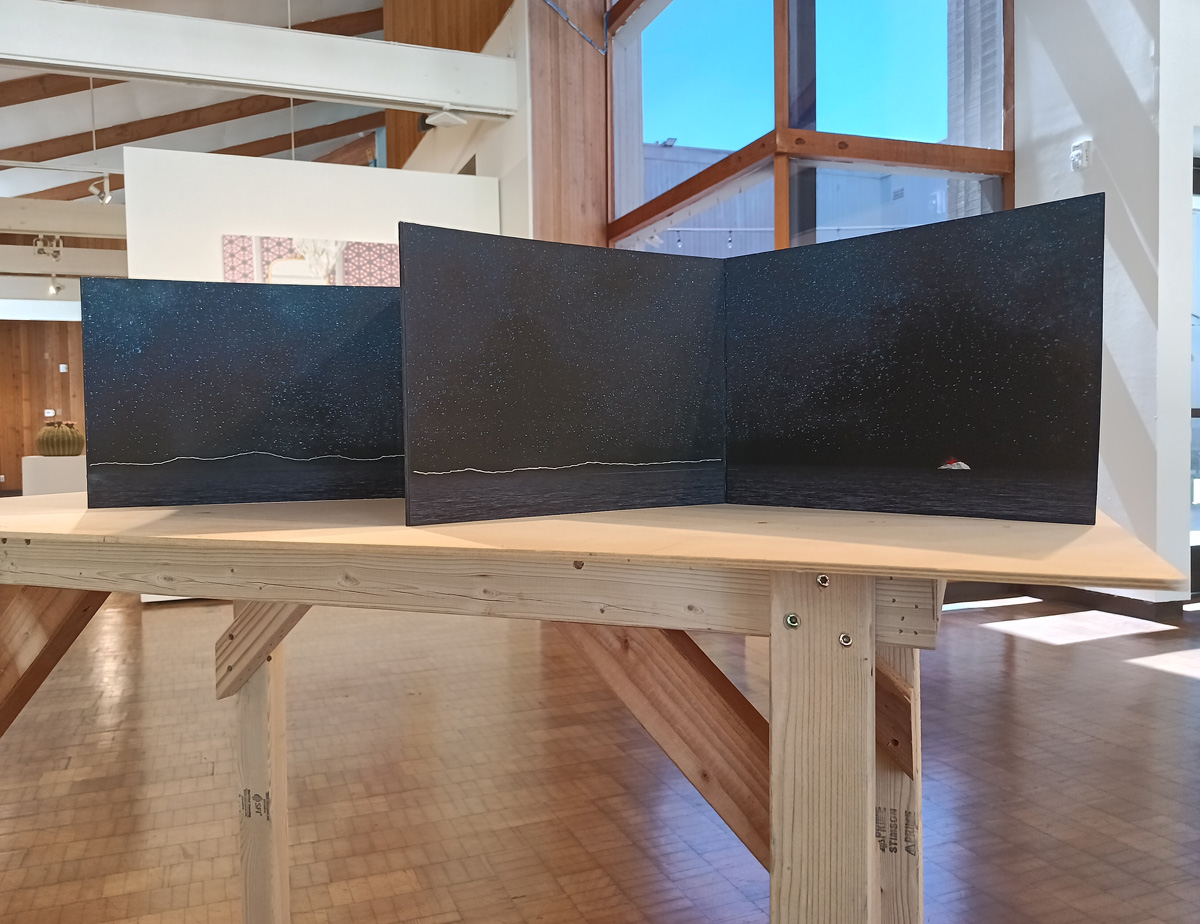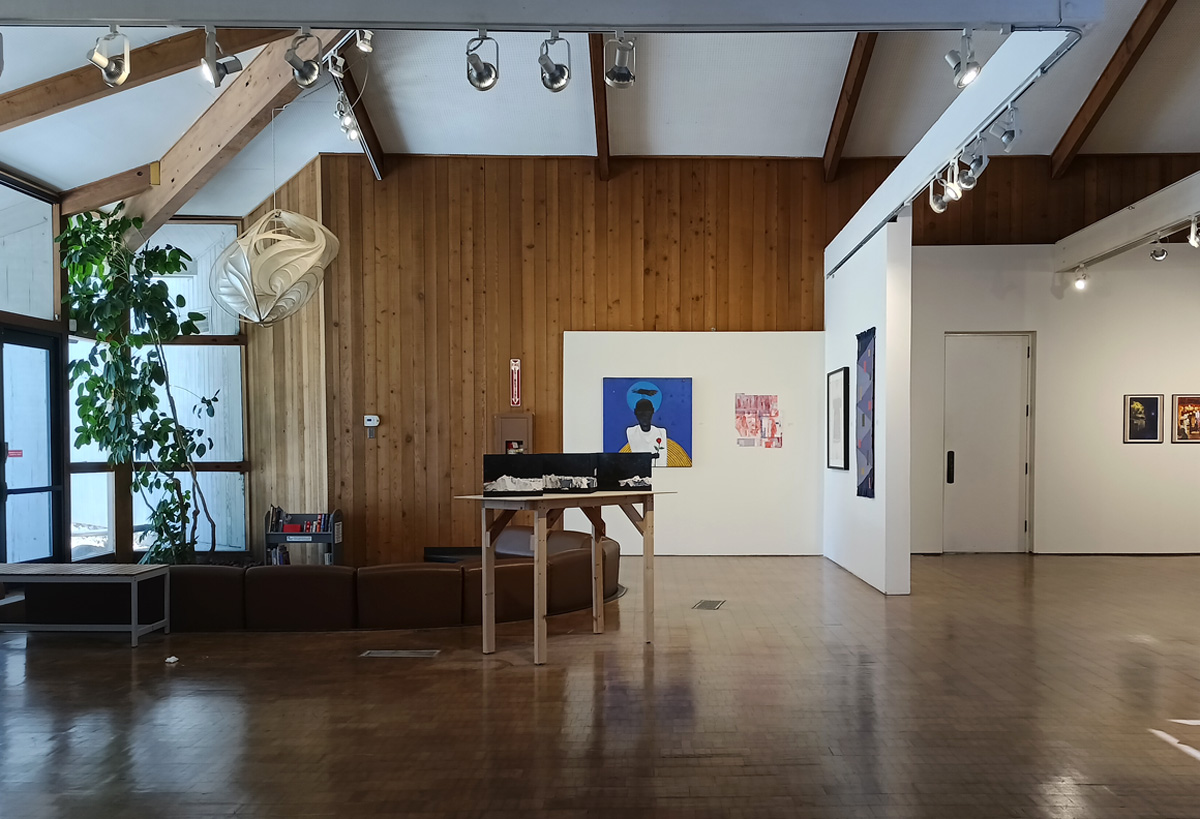 "Excavation of the Interior", shown in the "Fantastic Fibers 2022" exhibition at the Yeiser Art Center on a pedestal.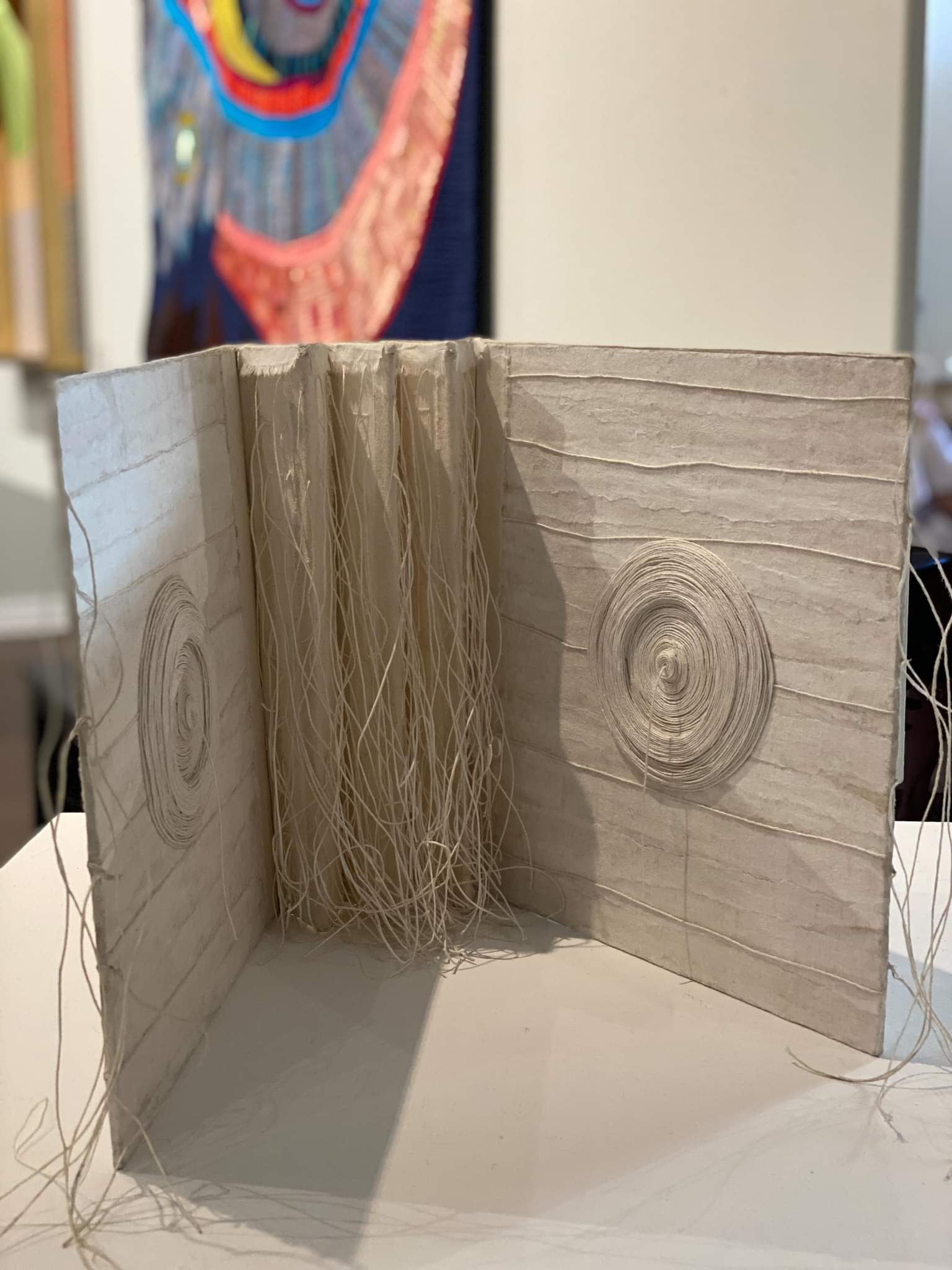 Two works shown in different ways in the "PULP: Paper and Book Arts" exhibition at the Sebastopol Center for the Arts:
"Prairie" shown on the postcard and website, and on a pedestal in the show,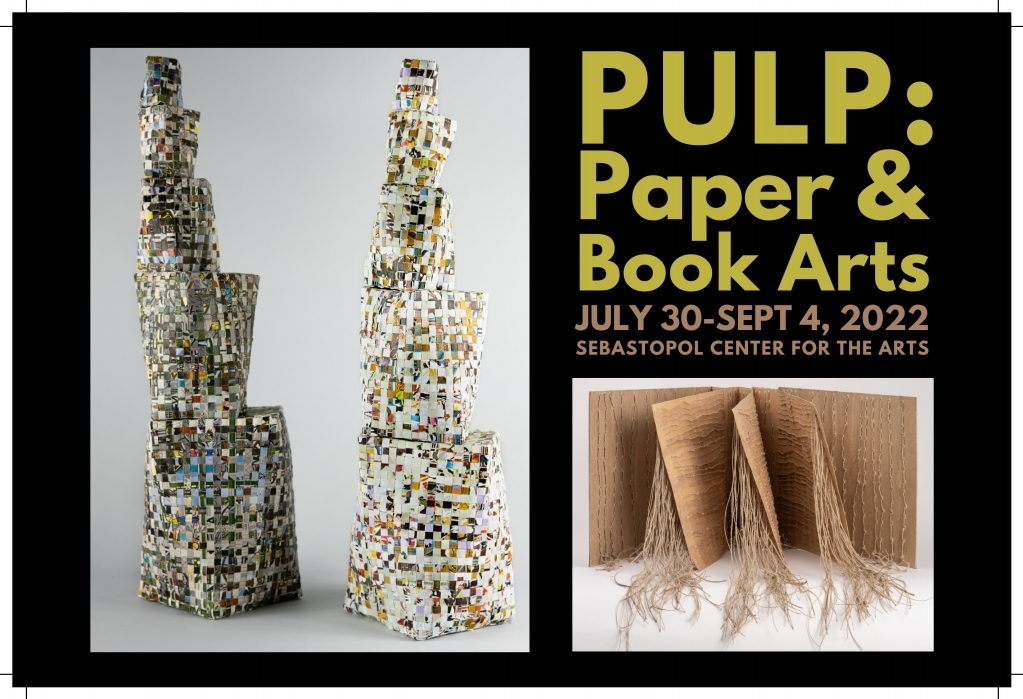 and, "Before the Fall", suspended from the ceiling in front of a wall!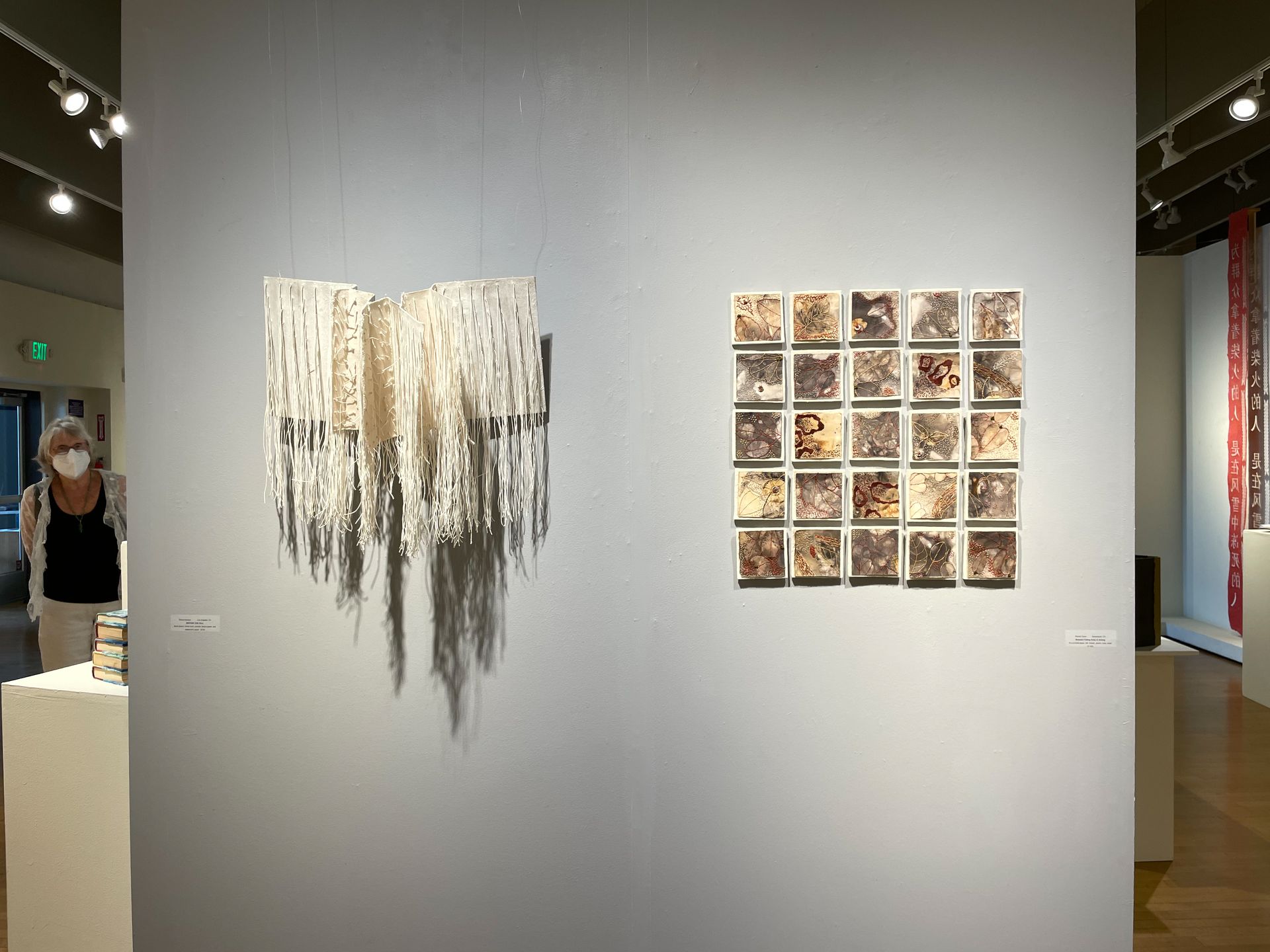 Finally, "Burning Bush" displayed on a pedestal, on a stand, and under glass in the
"34th Annual McNeese National Works On Paper Exhibition" at McNeese State University.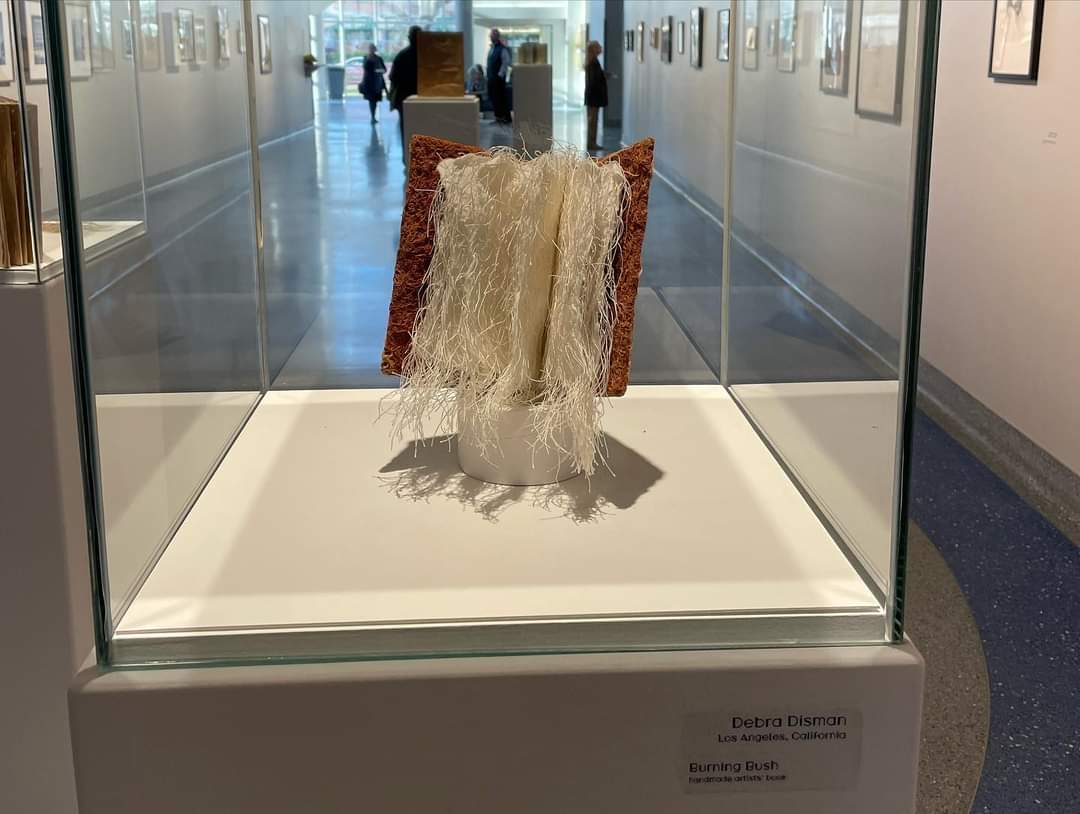 More to come…the sky…is the limit?!?!?