I am thrilled to be part of the 3rd Annual Spring Small Works show at the Vanessa Lacey Gallery.
The 3rd Annual Spring Small Works Show Virtual Edition at Vanessa Lacy Gallery is now live!  Browse affordable art under 14 inches from the comfort of your own home.
Vanessa Lacey chose works she felt would be uplifting to the viewers.
I am showing Narrow Bridge, a flag book made of board, tissue paper, window shade material, linen thread, and collage.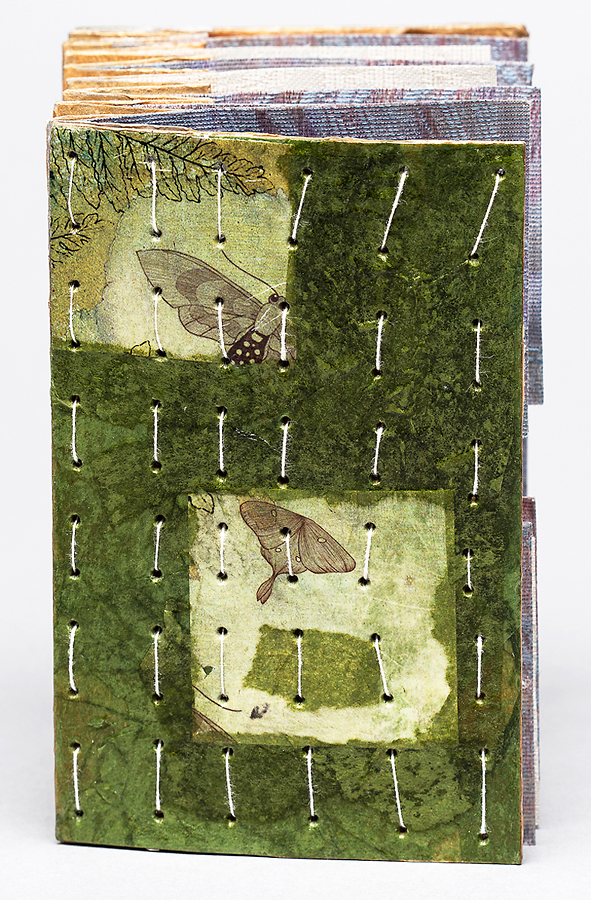 Outside, Front Cover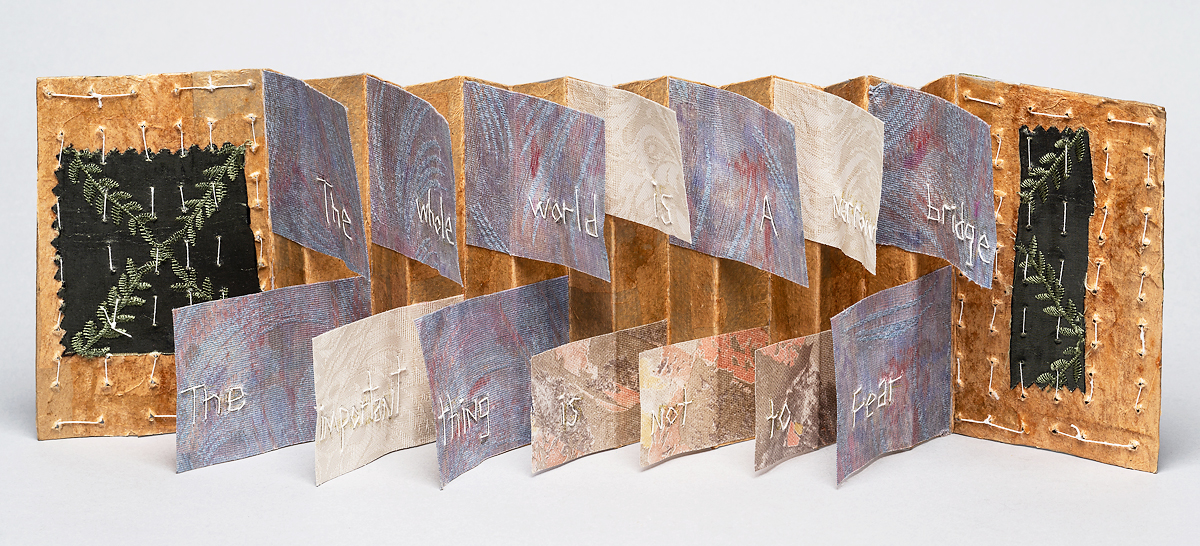 Inside, it says in stitching:
"The Whole World is A Narrow Bridge
The Important Thing Is Not To Fear"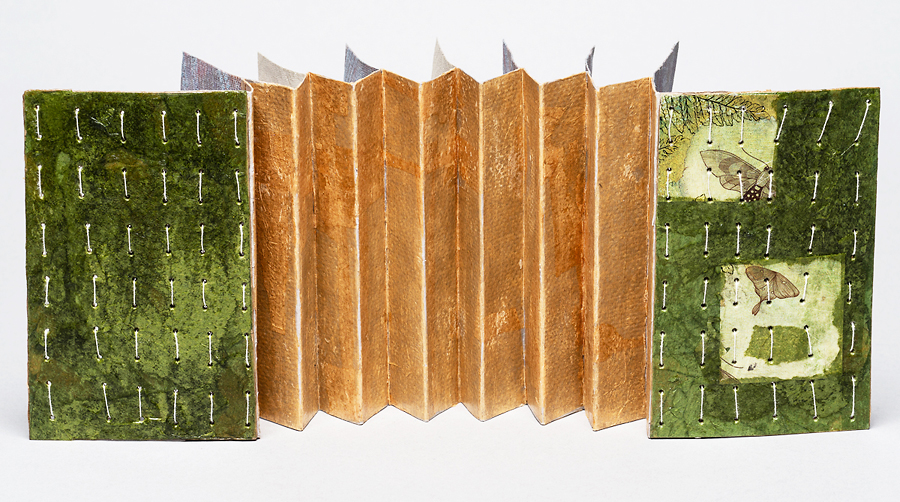 Exterior
The book is comprised of an accordion-folded spine, with two covers, and flag pages attached to opposite sides of the folds, so that they create an alternating pattern when the book is opened.
A message of hope, assurance and our connectivity as human beings.
May you walk your own Narrow Bridge with hope and confidence and move through your own fears during this challenging time.
Stay Safe
Stay Well
Stay Sane