Hand Building with Clay class at Will Rogers School with the CREST Enrichment program has been a joy to teach.
Students learned pinch, coil and slab techniques, creating functional and fanciful items, and enjoying plenty of time to create their own personal visions after completing each class project.
After learning slab (flattening) technique, students created masks from slabs shaped over newspaper armatures/supports.
Both the Kindergarten and grades 1-5 classes let their inventiveness loose!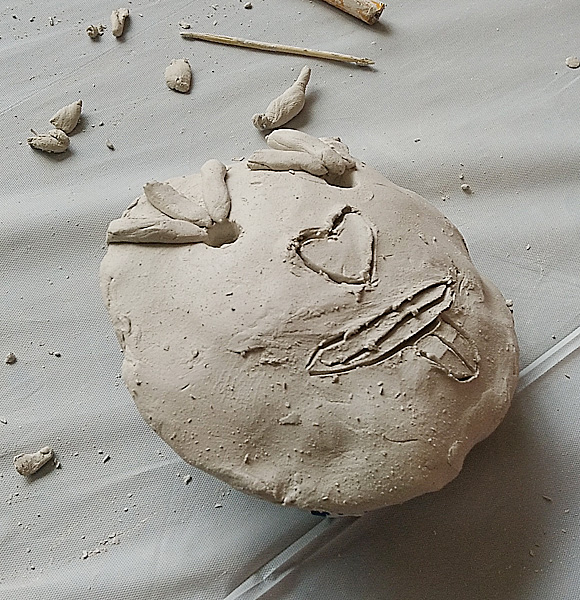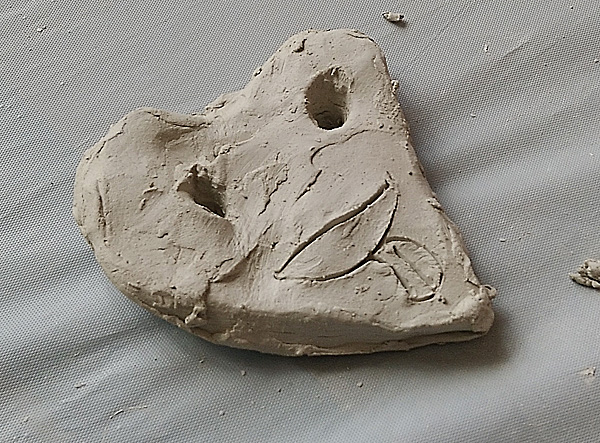 Employing the heart shape in different ways when class fell on February 14th!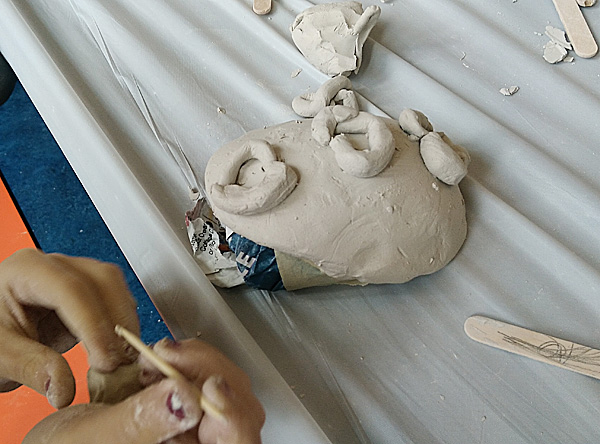 Combining use of coils with use of slab technique.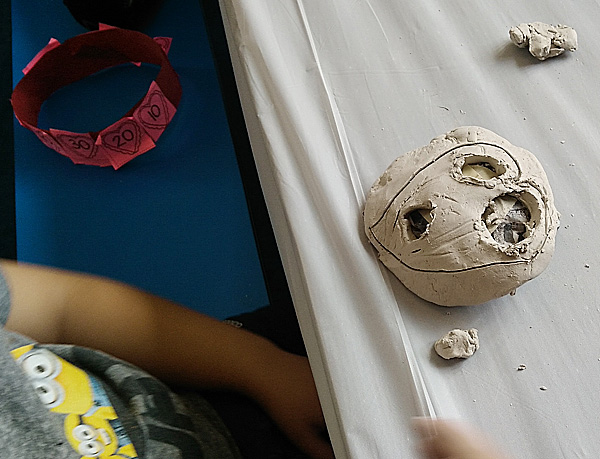 Cutting out and incising (etching lines and texture into the clay) yields expressive results.

This young maker used a pencil to twist these star shapes into his mask. Big smile!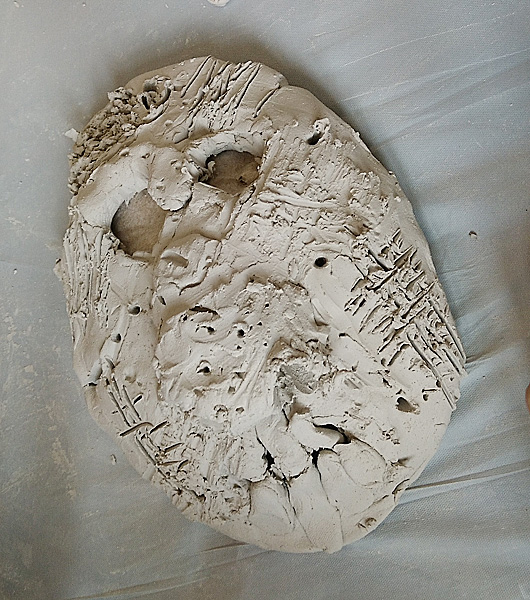 Cut out eyes, added teeth incising texture and puncturing the clay's surface to create small round shapes enhance this piece.

This very talented young artist wanted to create Harry Potter in clay…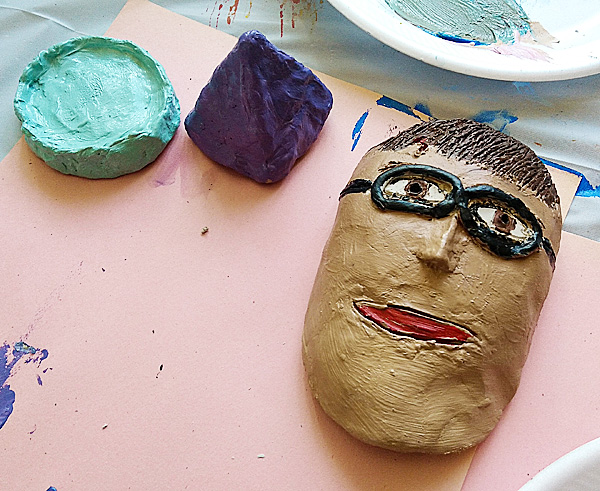 She succeeded. Her use of acrylic paint pulled the whole piece together into a stunner.
BRAVO to All Our Students!