It was fantastic to teach a workshop on Tunnel Books for families, at the Los Angeles County Museum of Art.
The Tunnel Book is comprised of two accordion spines, or "sides", connected by a "backdrop" and "cross pieces" or frames attached to the accordion folds working from the back fold and moving forward in space.
The mise-en-scène is then created through the addition of images/shapes/materials attached to the crosspieces and creating actual depth of space between them.
Students of all ages employed tremendous imagination and creativity as they "tunneled through" the process of making, adding pop-ups, folds, "doors" and even a "floor" to their works.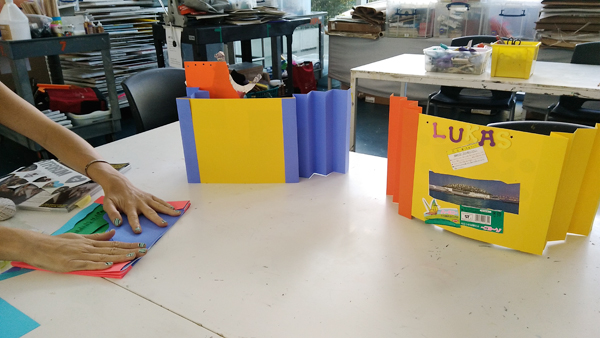 The work of our hands…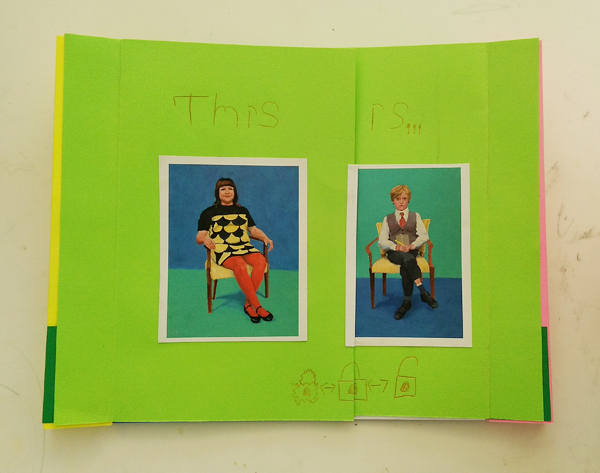 Tunnel Book "doors" employ illusionistic effects as the image transforms when they are opened.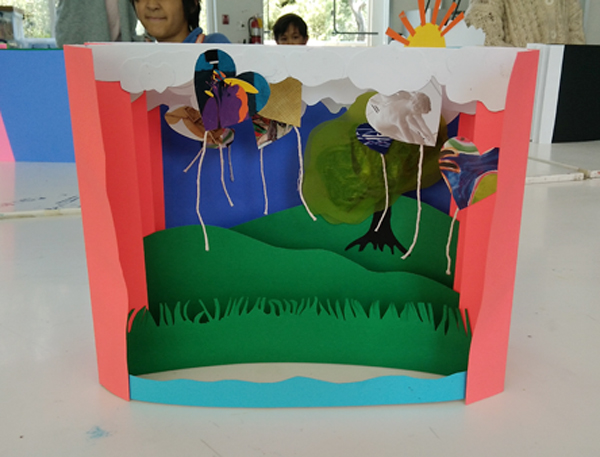 Heart "balloons" floating up into the "sky"…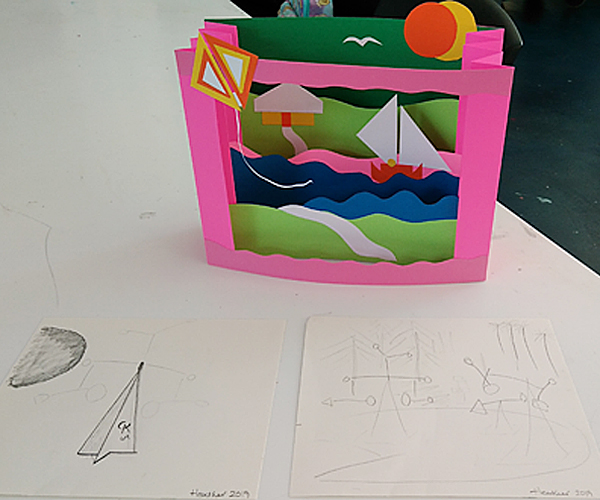 A work depicting the perfect day…with drawings of the Calder works in the Directors Roundtable Garden in front…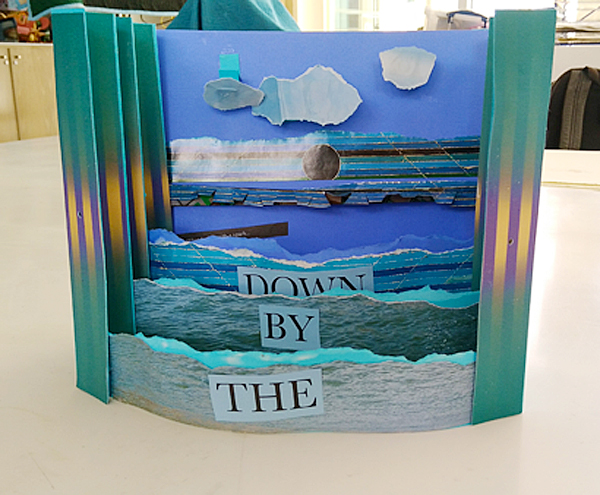 The artist wants the viewer to finish the sentence!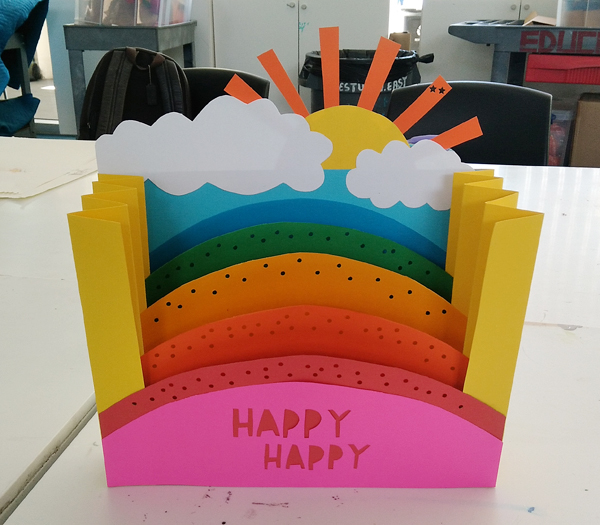 Happiness, happiness…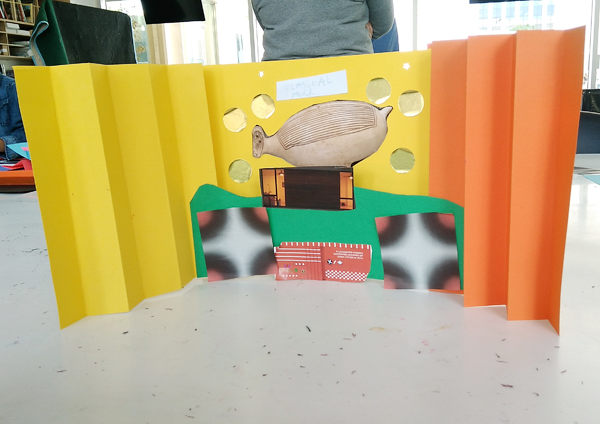 One really feels like one is entering a theatrical space here…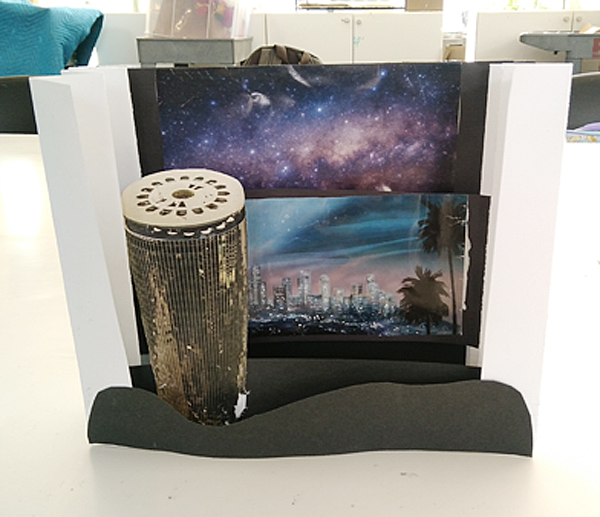 This young maker worked very hard to design this piece so that the images moving back in space made sense on all fronts…BRAVO!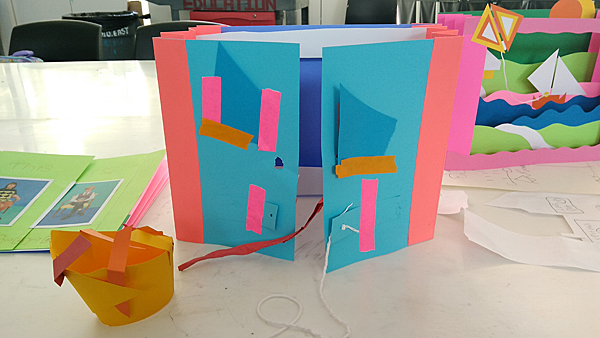 And what is inside this book? The structure in front of it is a home for the five-year-old maker's new pet ladybug!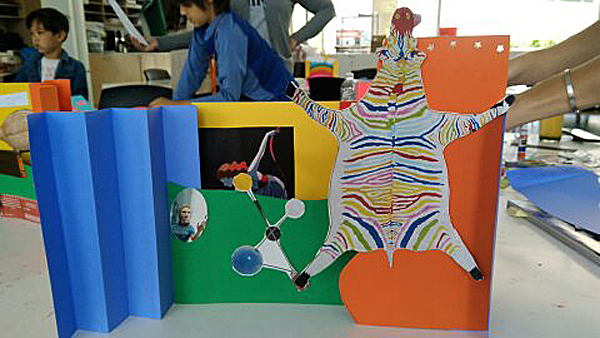 ROAR!
Art, Theatre, Life and Literature… come together, at our beloved LACMA!